Howdy friends!
I was recently contacted (ok so it was several weeks ago, maybe months, and I'm just now getting my act together) by
One King's Lane
to write a post on my favorite statement chair in our home as part of their new
HOME DECOR RESOURCE GUIDE.
Which is fantastic for a self-taught designer like myself. I know what I love but don't always know the proper name or origin. So thank you Kings Lane for this great new avenue!
Now what chair to pick??? My home is chuck full of chairs! It's like the house of chairs. I have a major chair obsession. I cannot stop buying chairs and have a storage facility piling up with them. So it was really tough for me to decide which to profile. In the end I picked a pair of my favorites from our dining room…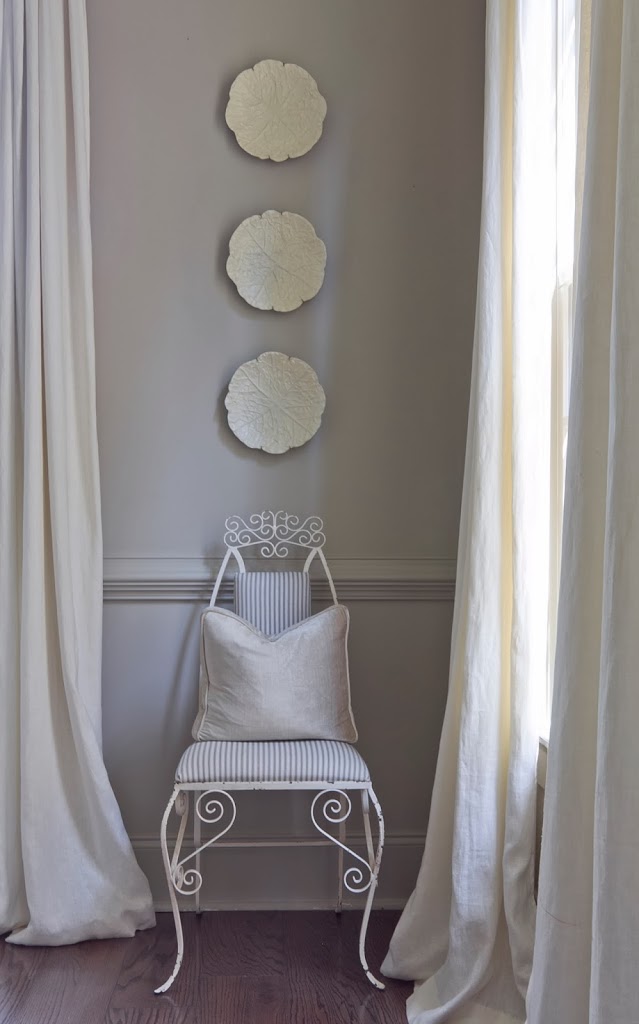 This is truly one of my favorite vignettes in our home, these French-inspired 1950's (I'm guessing -will reference the guide for confirmation ;-)) iron chairs that flank the large window. The hubs, of all people, fetched em from the garage of our family cottage on Torch Lake. However it was my late designer Mother-in-law with the eye that found them (I hope I've made her proud). I recovered the seat and back in my favorite ticking stripe and adorned them each with a sleek pair of velvet pillows I scored from the Thomas O'brien line for Target years ago. I topped off the vignette with some old green cabbage plates I sprayed white for that neutral, ethereal look I have going on in here.
Here is a shot of the symmetrical arrangement I snapped this morning to give you all the full picture. The above photo was shot by
Jennifer Kesler.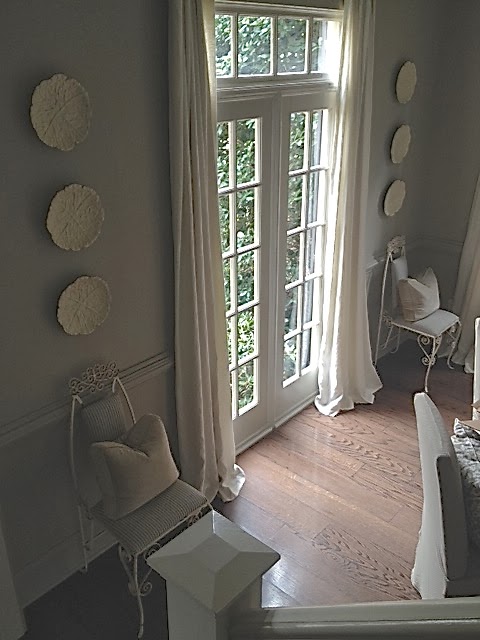 A big THANK YOU to One King's Lane for asking me to participate in their new Home Decor Resource launch! I'm thrilled to be on your radar and apologize for taking so long. Please be sure to check it out friends! So much knowledge and beauty to discover there! xoxo
Happy Sunday loves,
J.SHO
xo