Team! How are you???
I thought I'd never make it back! #myhappyplace #theroad
So much to catch up on but first, with about 45 minutes to spare, I made a mad dash around Hobby Lobby today and let me tell ya, it blew my mind. Here's what I was able to snap snap…
Okay, LOVE these… $19.99 this week, but half off next (the beauty of hob lob).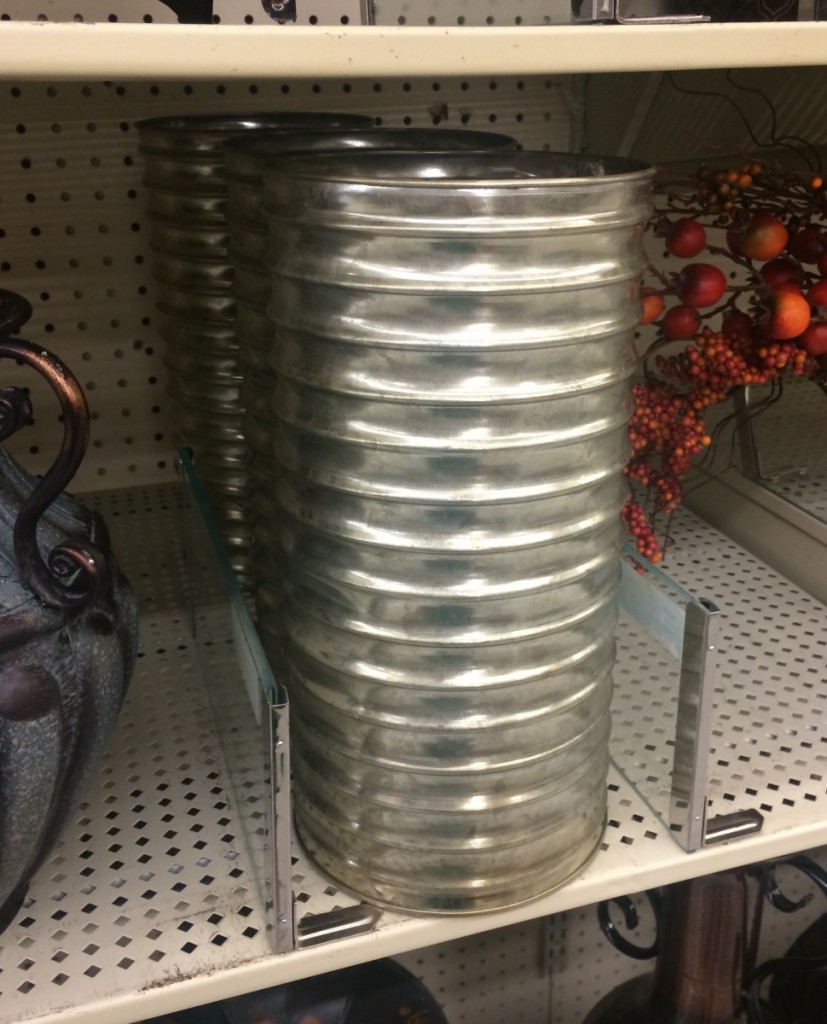 Some lantern LOVE…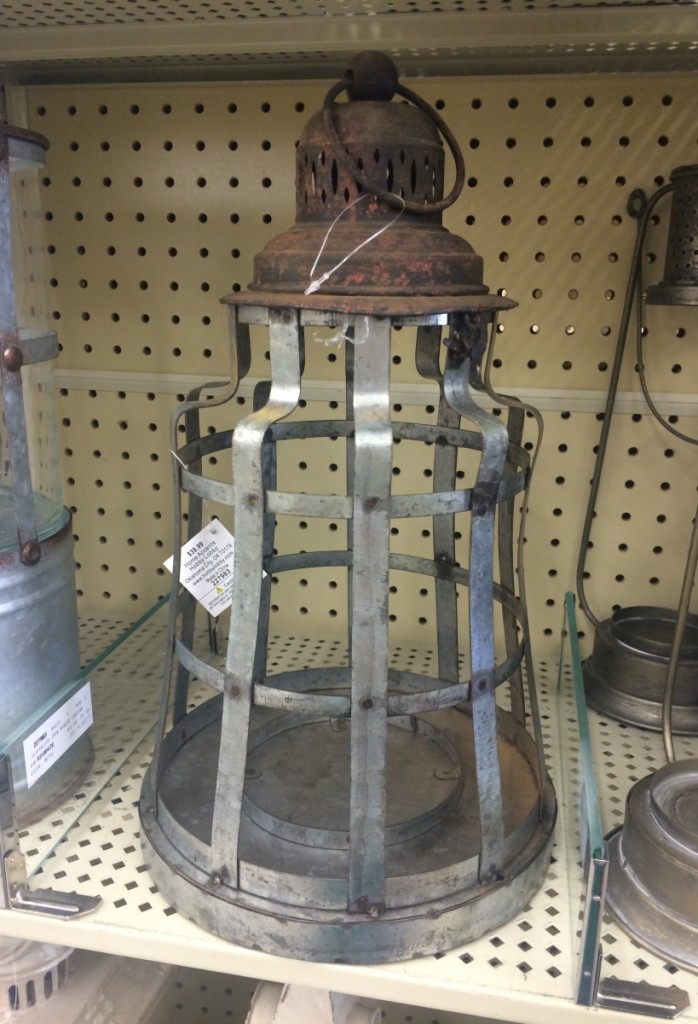 OH BABAE (!!!)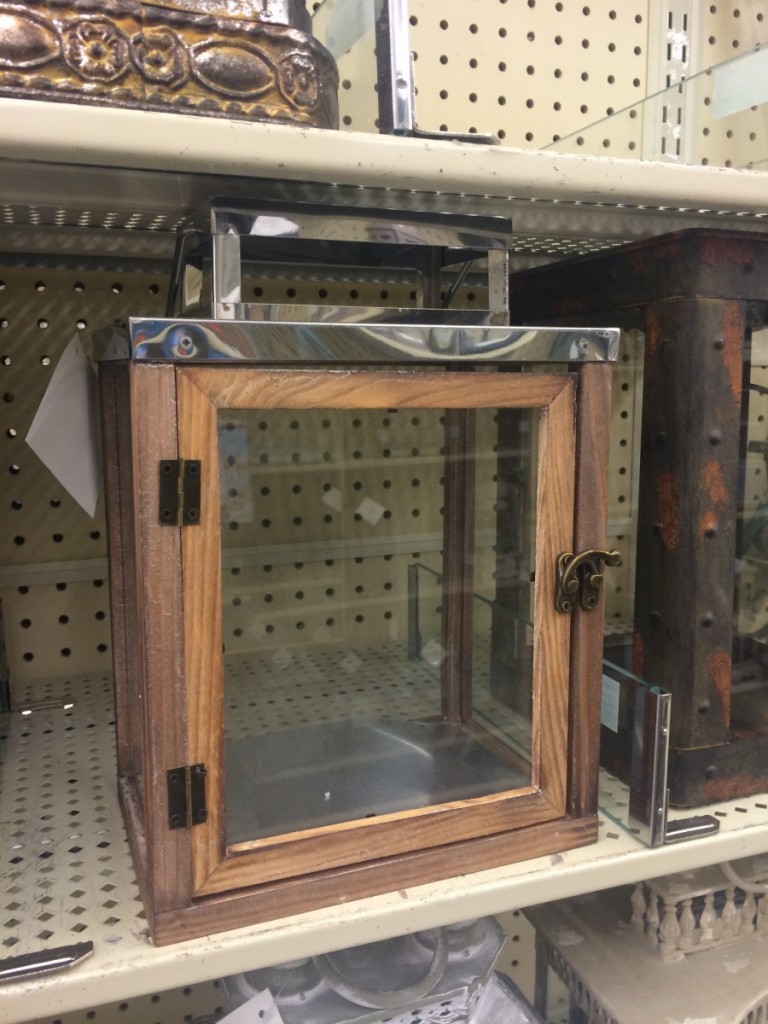 A little RH knock off… for a quarter of the price…and if you ask me, a better finish than the dark dark medieval-looking finish the RH ones come in.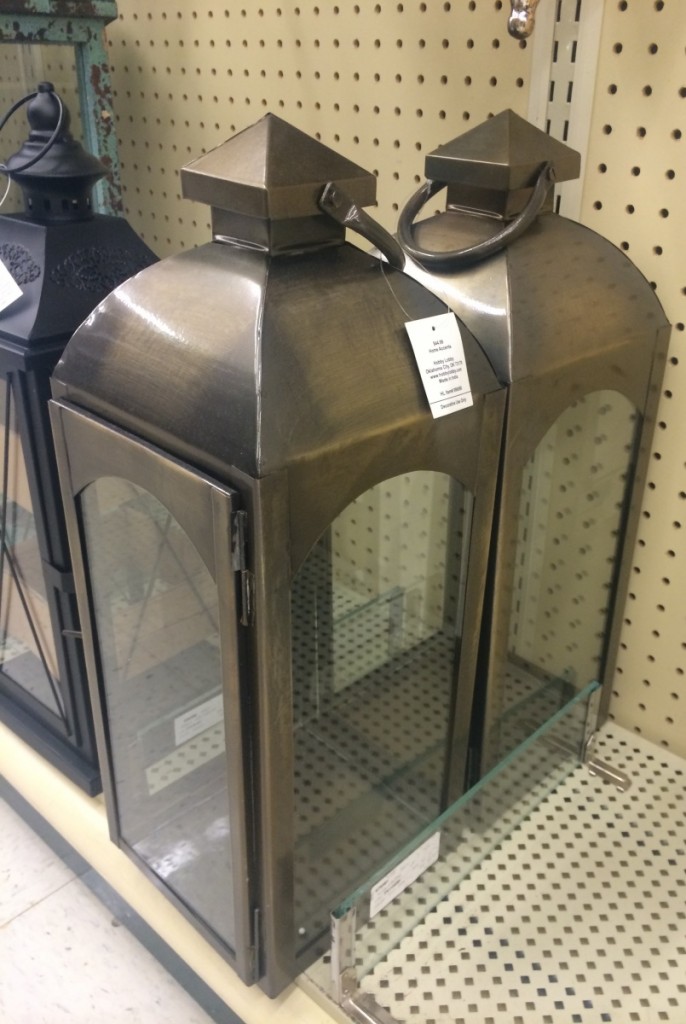 FUN fillers…pattern, texture…so much more fun real looking than fake flowers or plants dontcha think?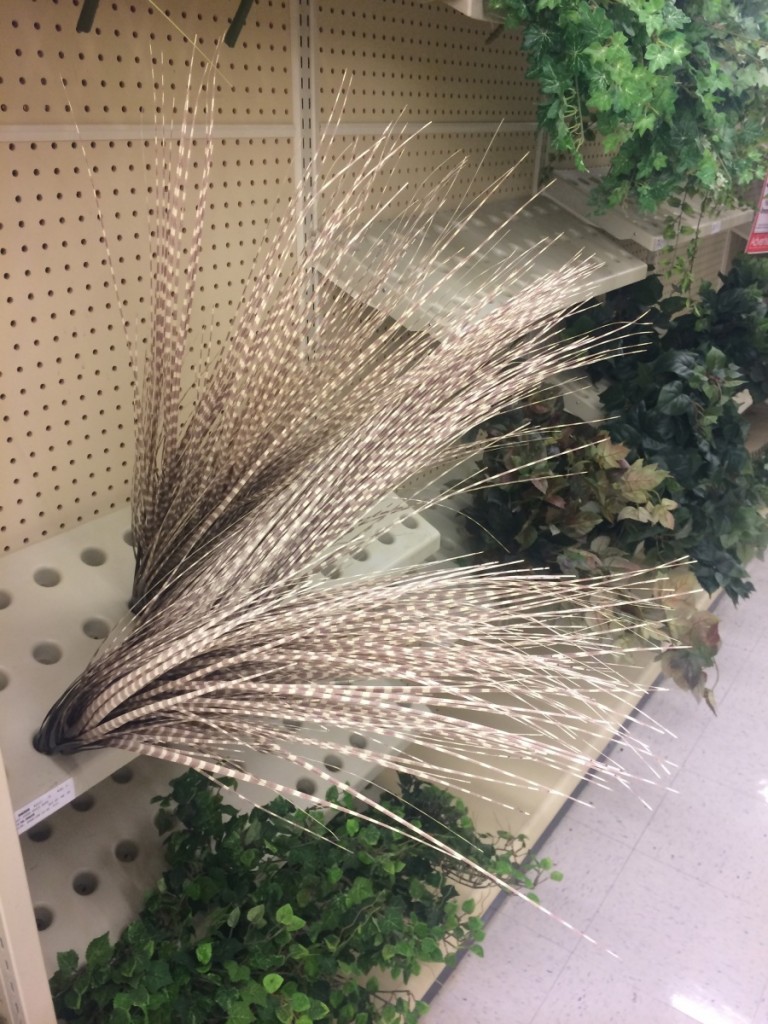 check out these funky little suckers…their kinda creepy but yet kinda cool.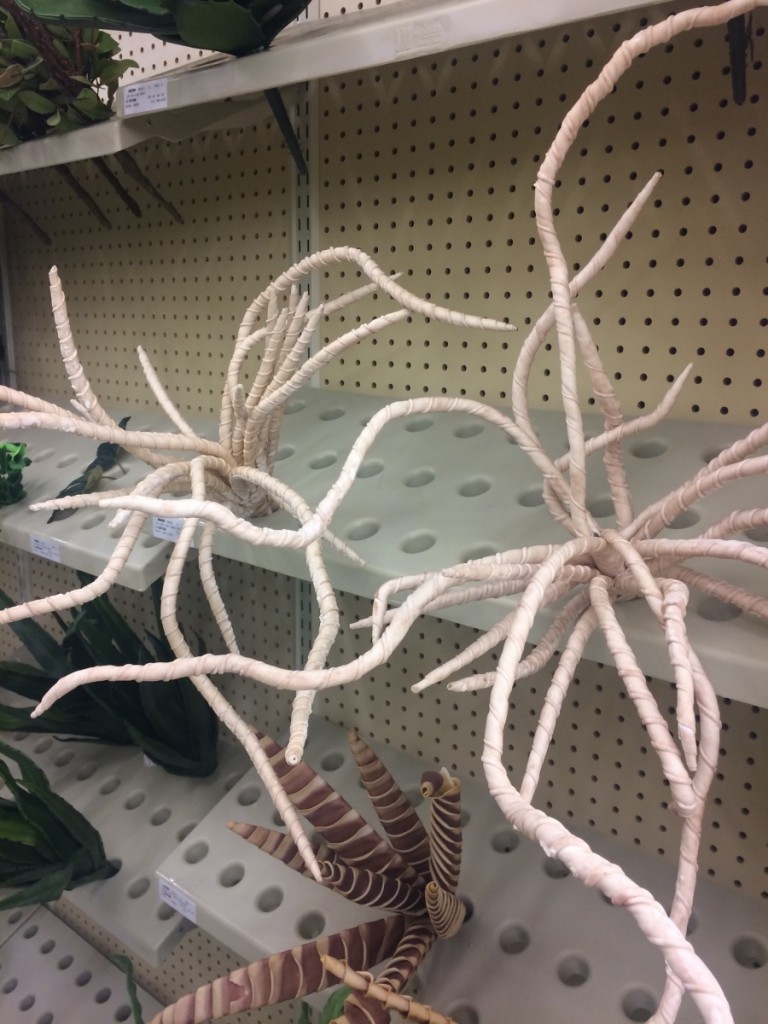 Tons of great glass/demi-johns – cheap cheap.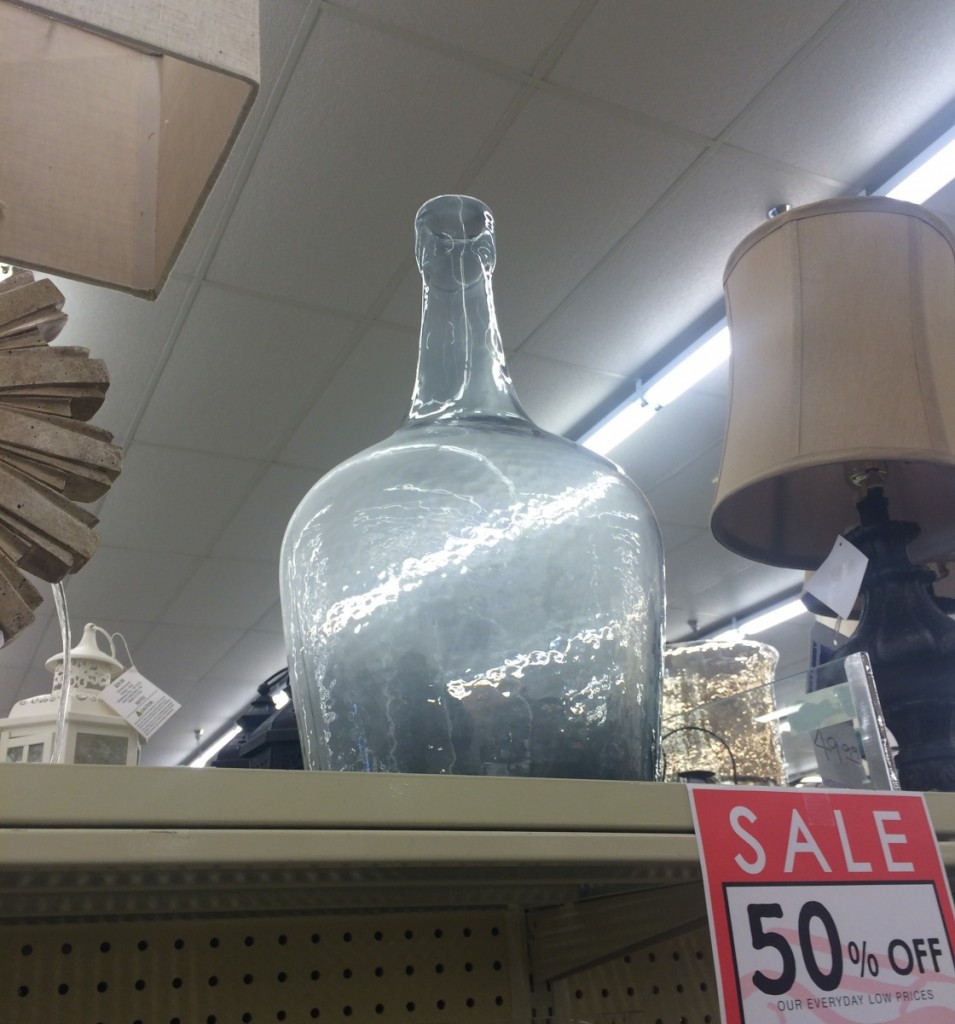 GO crazy with all of this when it goes half off…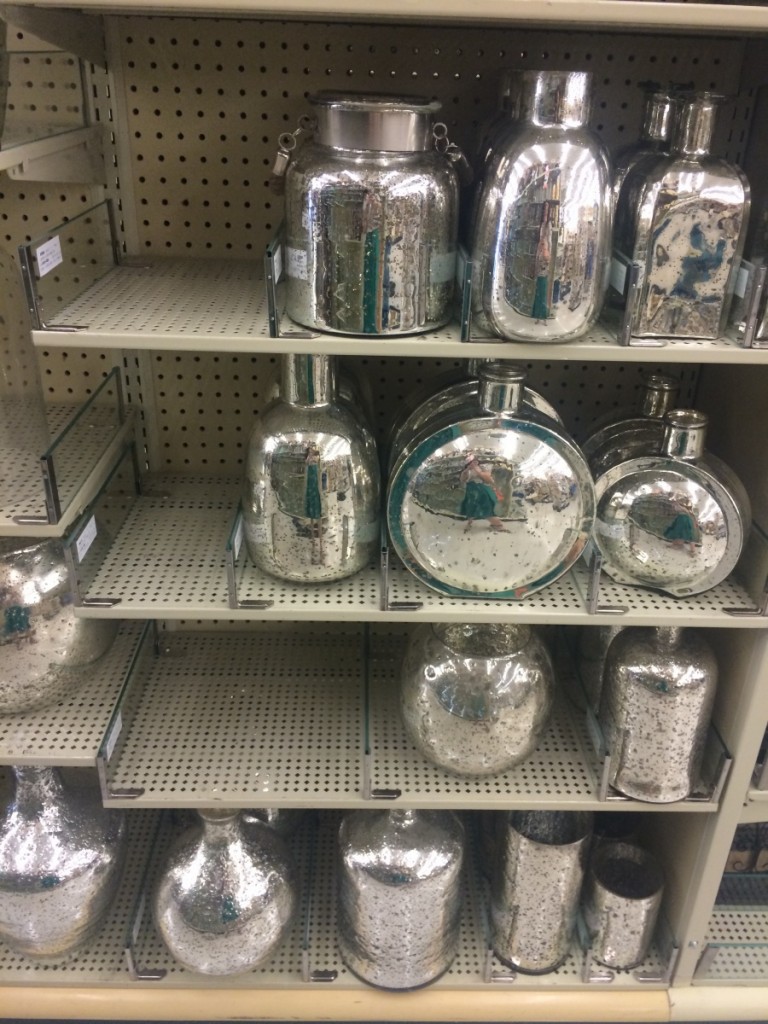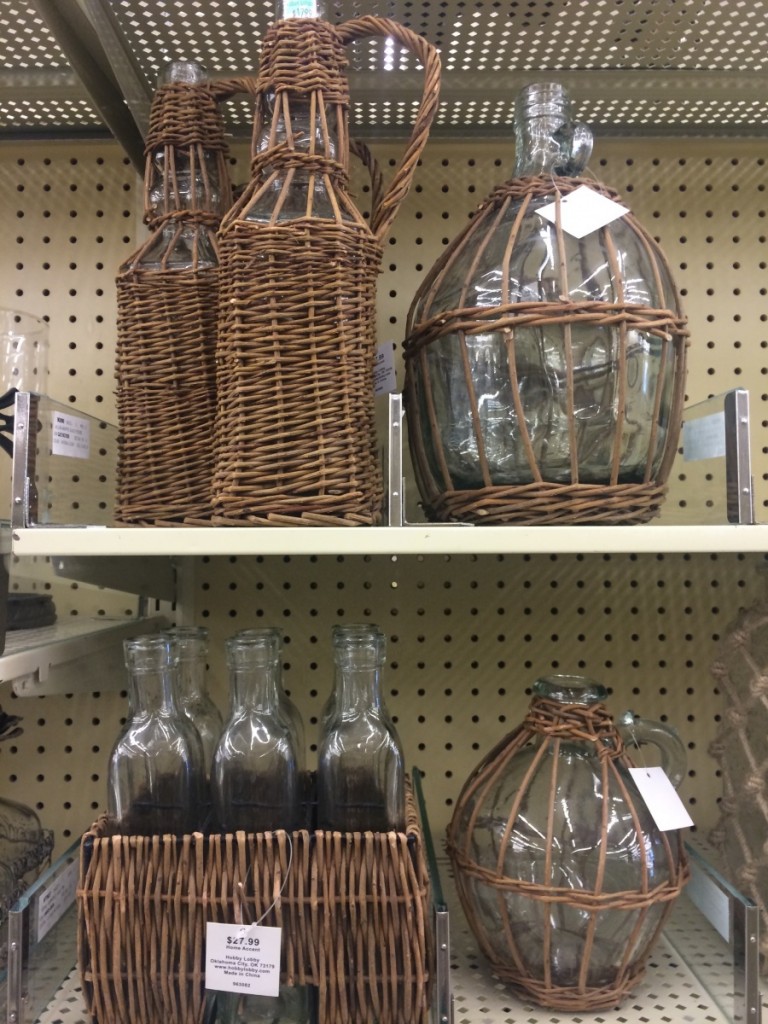 Great glass bases! But replace the shades so you don't see the components. That's the ticket. I've bought so many great lamp bases at Goodwill and recreated them with better shades and fun finials. In the end the base is probably the cheapest part in the entire transaction but who cares, its your very own design.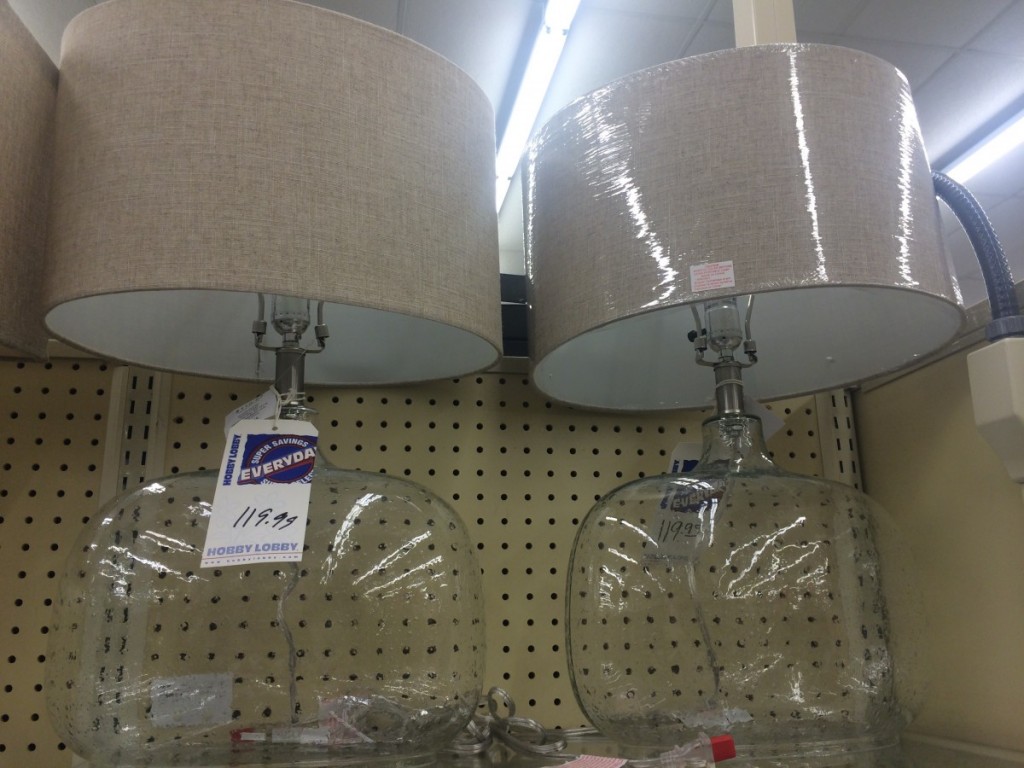 Group a couple of these next guys together for some dramatic impact.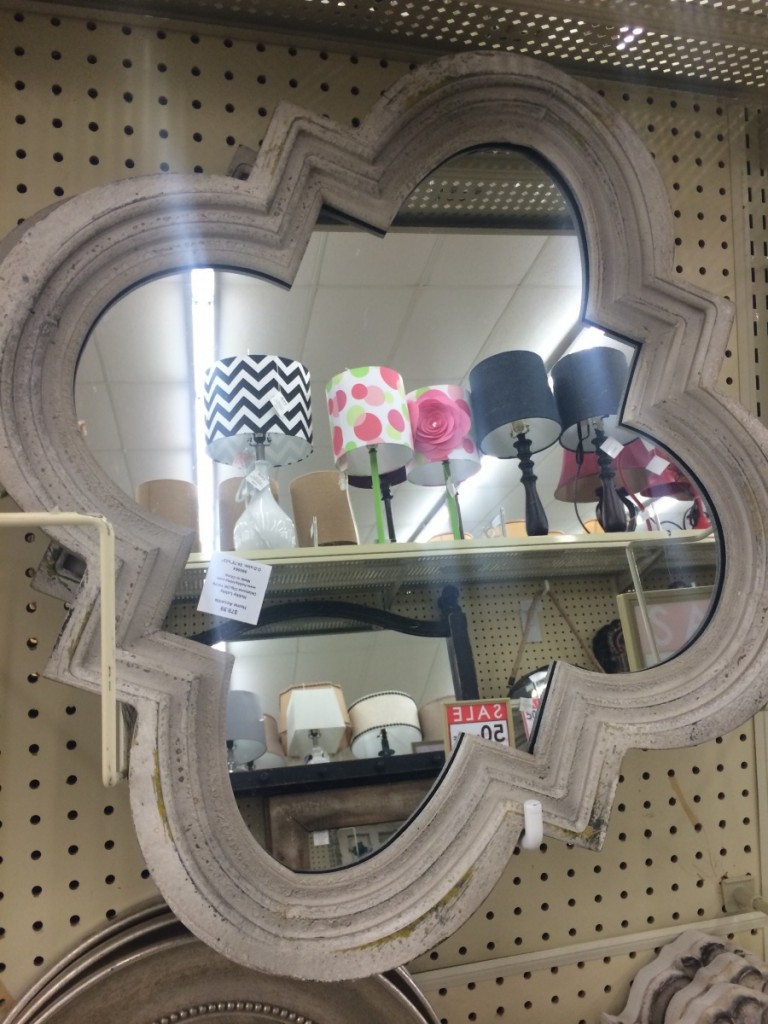 This looks a lot like an old Ballard knock off..guaranteed it doesn't weigh as much. Pretty color too. Perfect over a bed, anywhere really.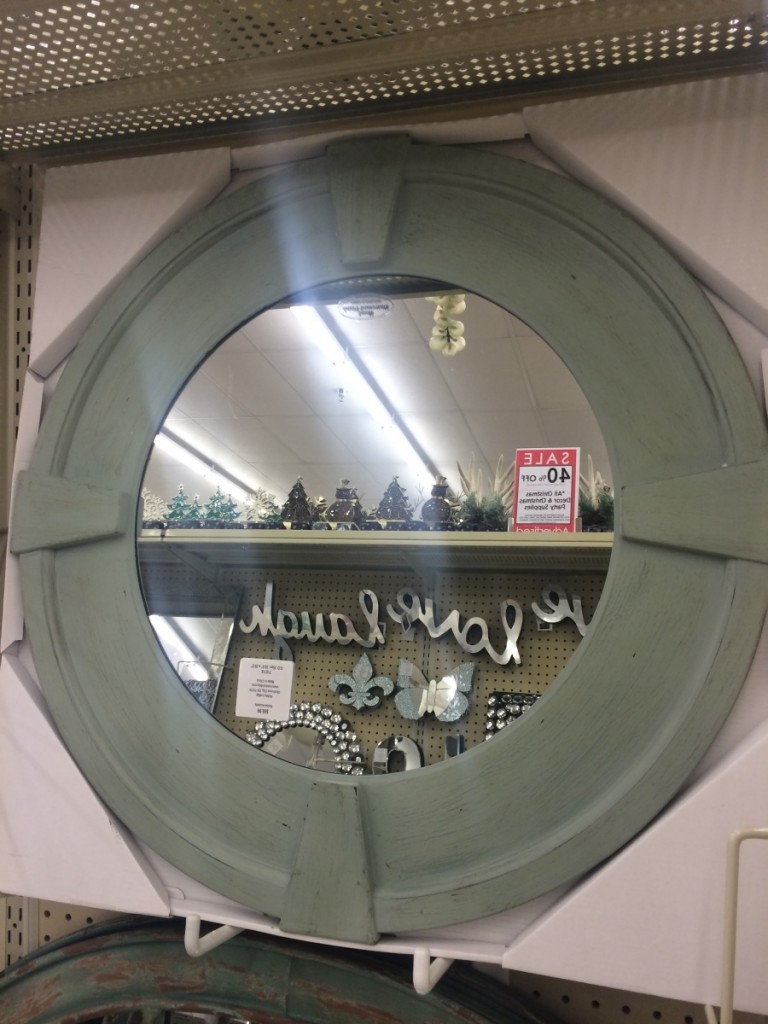 Really, really, really loved these! Must use somewhere. Again, better shades, black maybe?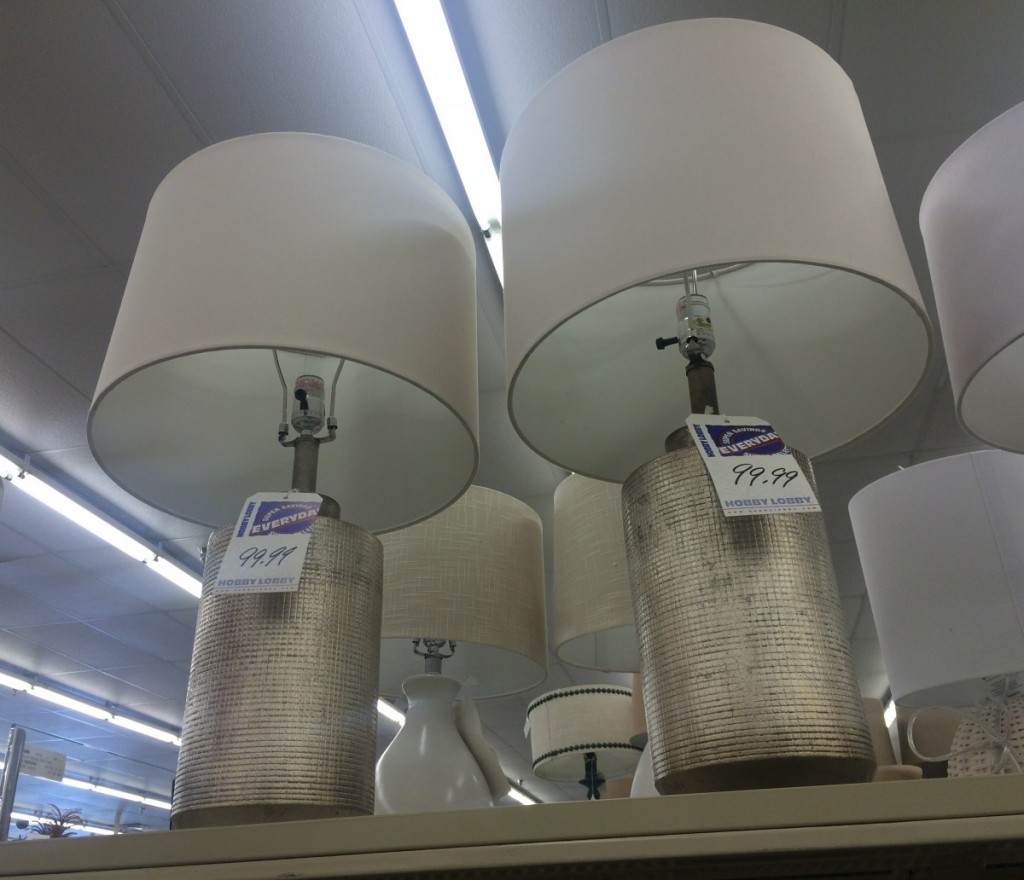 Yes! The perfect shade of gold chalkboard. He came home with me, half off at $16. Whaaaa? Thinking I should go back and buy three more and hang in a square by the back door. Come up with something really clever for each maybe? My fun-as-hell client just monogrammed the custom barstools we designed in fun happy things, that are real relevant to the world we live in today and her family. Will share those spaces soon.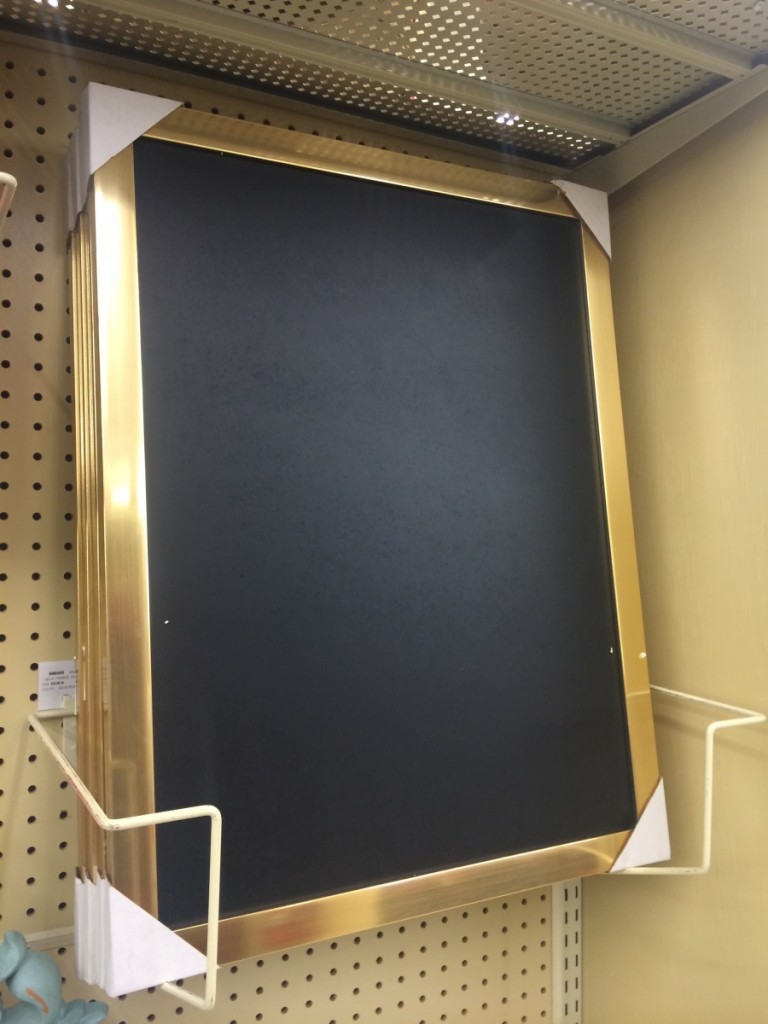 I can think about five projects from my past that could have used this lamp. Hah! Don't you hate that? You little STINKER…where were you when I needed you?!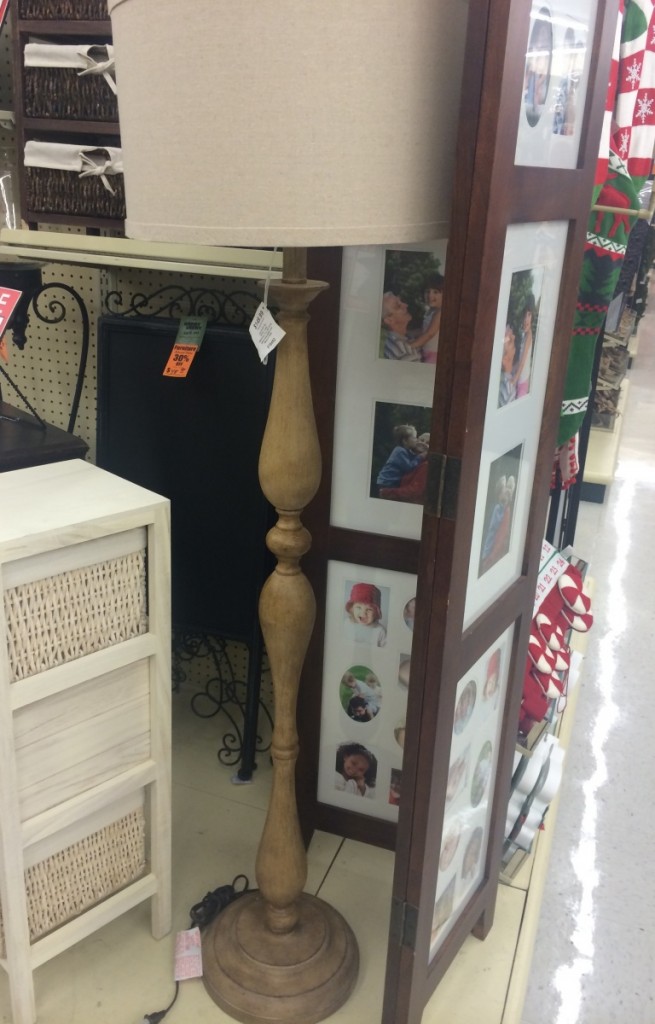 And then I turned down this aisle and was like WHAT. Those lamps! Shut up. And the tables! Not really digging the gold accent on them but who cares, paint em any color your heart desires. Those lines are fantastic.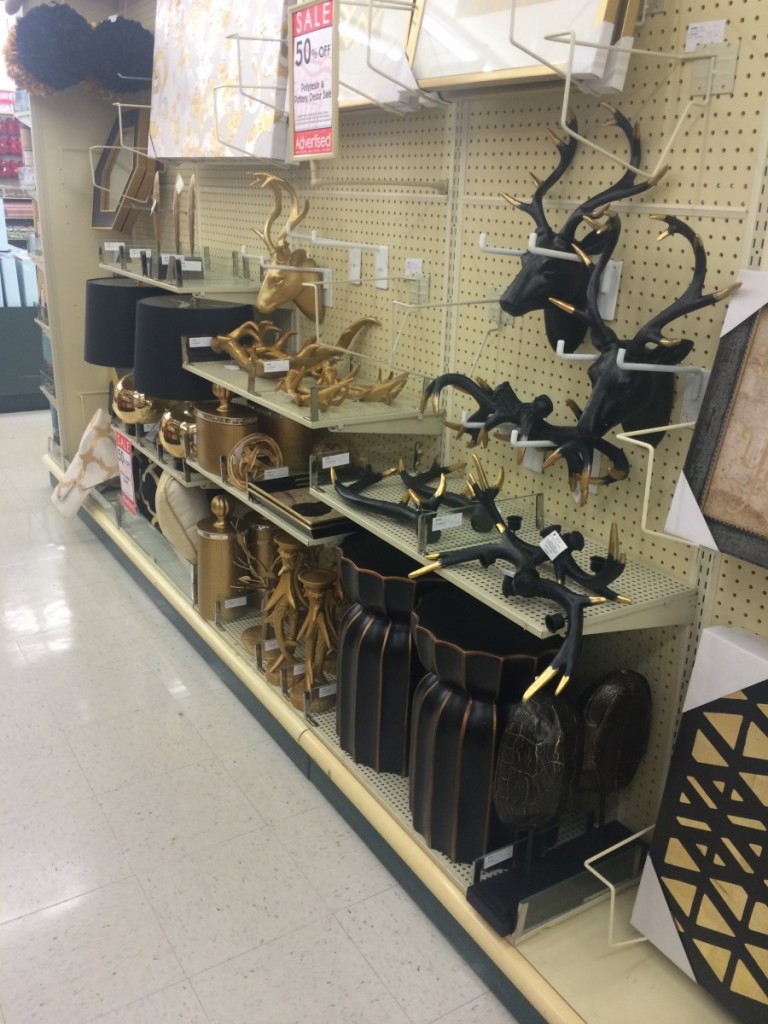 A close up of "the lamps". HAHA! Its like those funky mirrors in a fun house…I promise no one is under my midi skirt… BAHHHHH #cheapthrills #aisleseven
(I can't stop laughing).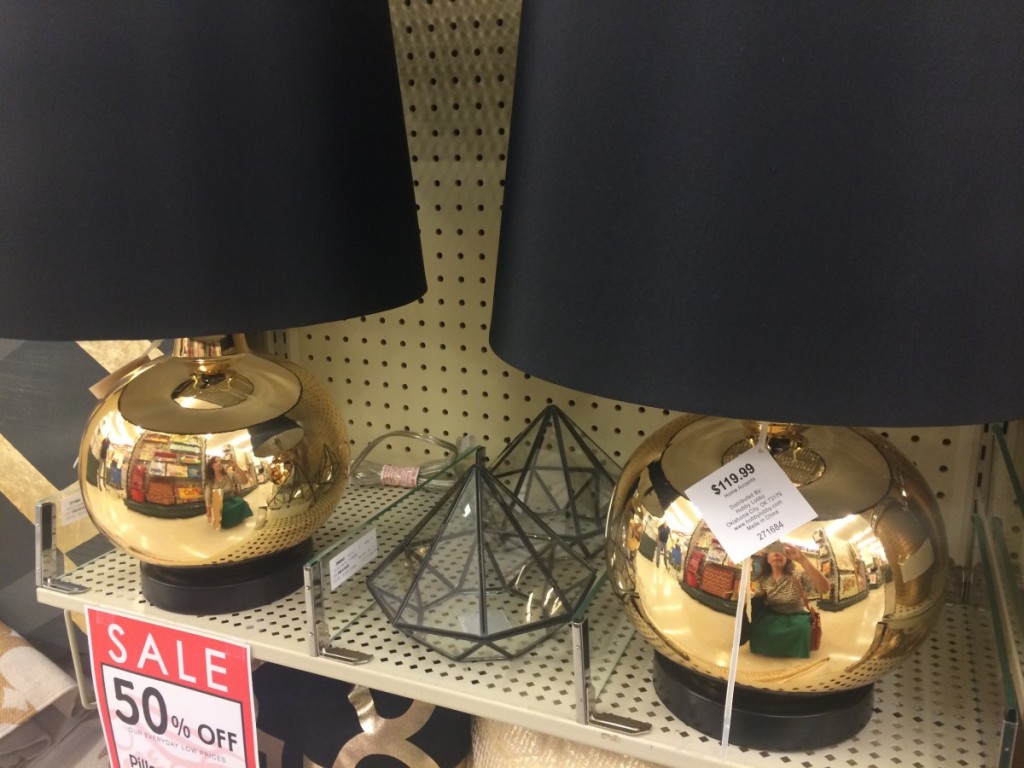 And my favorite find of the day were these feathers. Did I grab any? No. Air brain.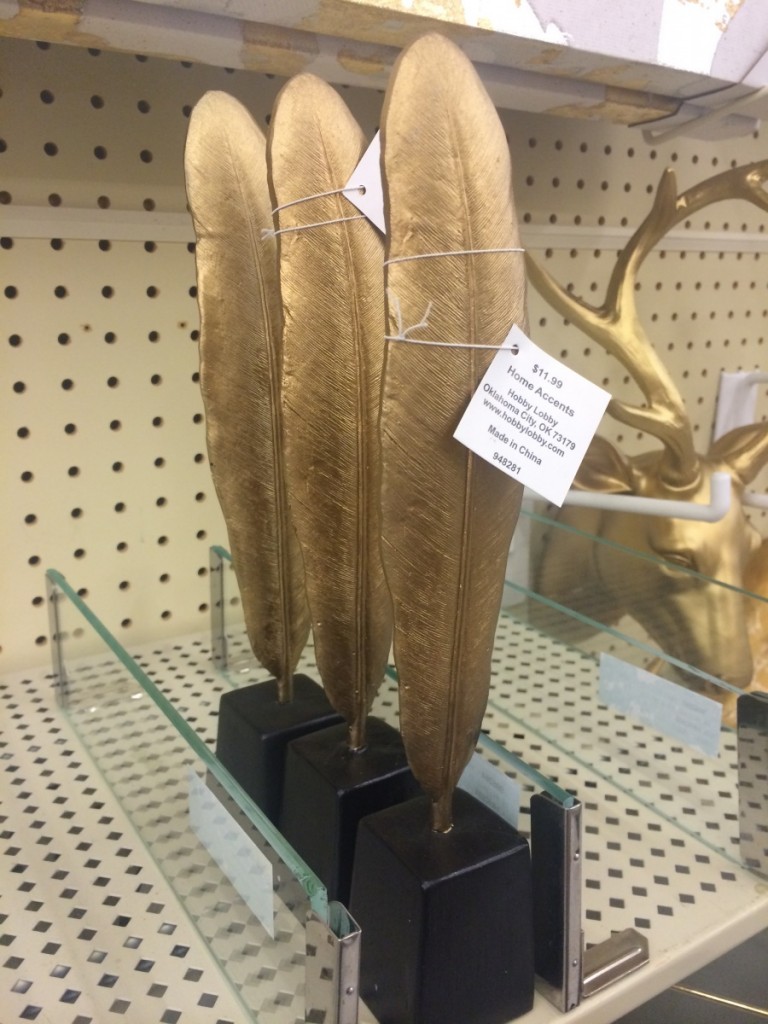 Ohh and yes, Halloween AND Christmas are on full display. Ouch. But you gotta dig these oversized ornaments aeh? I think we should spray them gold. They're kinda cool and kinda scary all at the same time but would probably make a nice compliment hanging in the center of your holiday wreath you know?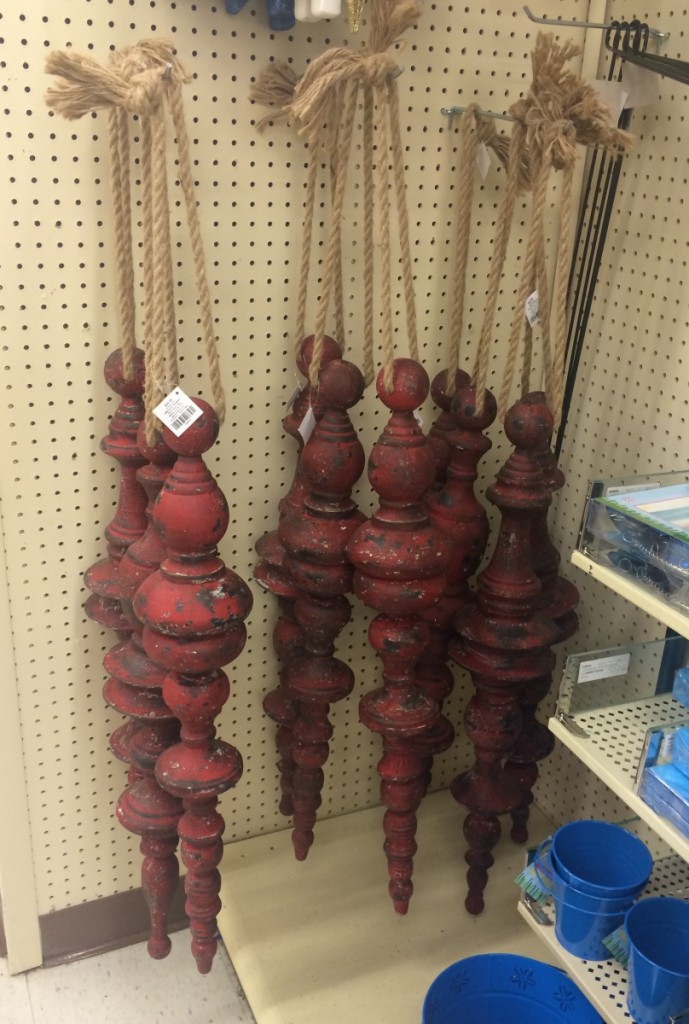 That's all for now team but boyyyy do I have a special treat in store for you. The full tour of our new house BEFORE we bought it. Key word, before. You get to see how gorgeous it was when my angel friend Pam and her husband Don made a beautiful life here. And for you designer die hards, you'll recognize the sweet touches of Susan Ferrier's work too. Just the artwork alone is off the chain. It'll be a good time.
Until then, enjoy the ride, breeze in your hair.
Jenny from the -been gone too long – rock
xxxxx