Hey hey hey! Hope all is well today! We are back to school around here and doing our best to stay in a Summer state of mind til Labor Day (when school is suppose to start *sigh*). Hope yours was a W O N D E R F U L one and for those of you still going strong. A surprise highlight this Summer was a spontaneous girls trip to the lovely  R O U N D  H I L L   R E S O R T in Jamaica mon! I promise if you go, it will be your new favorite place. There is an abundance of options for accommodation in Jamaica and you can find many of them on Exceptional Villas, but I really recommend you at least consider this place.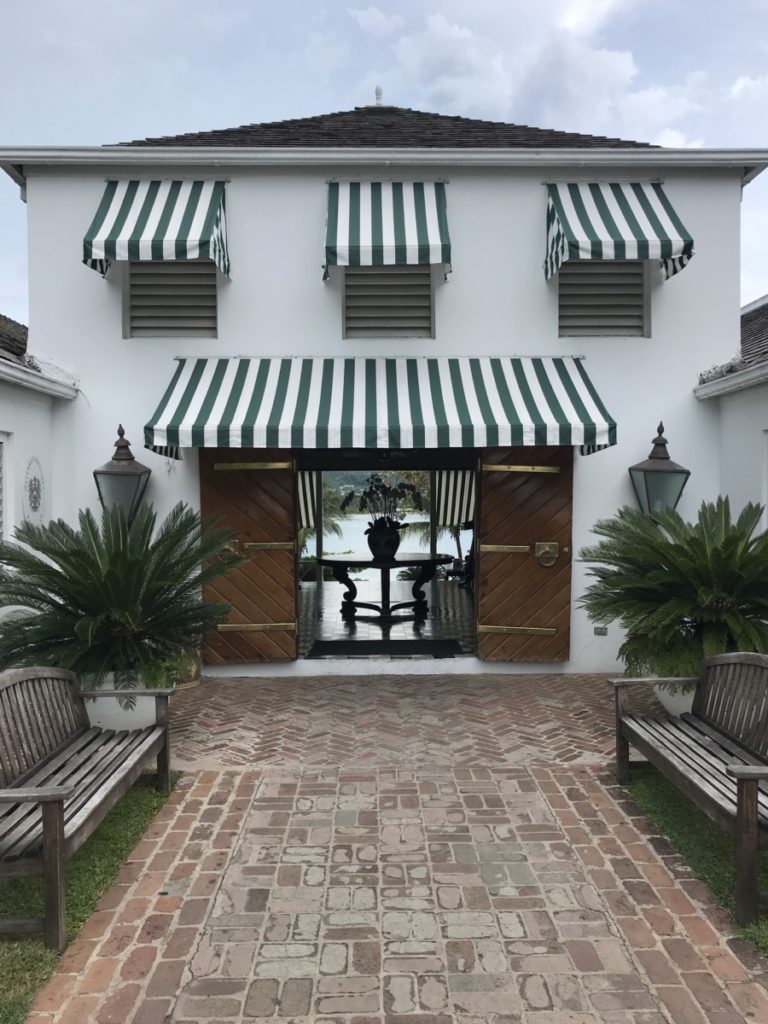 "You had me at Ralph" when my girlfriend said Ralph Lauren (a national treasure), designed THE entire place and owns a home here (two actually – a daytime and a night time). His High Point show room will give you chills, so I could ONLY imagine?! We were all sorta wishing he was in town that weekend and had us over for drinks dang it. ;-)))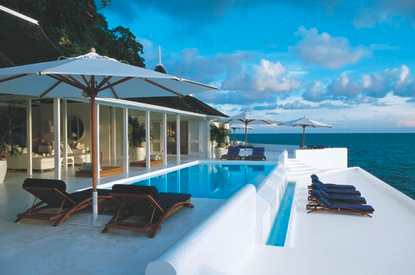 (Ralph Lauren's daytime pad) 
After you pull up to the striped awning vision above, the world famous Kingston greets you from his perch below to give you the tour of the grounds, shows you where all your meals, and afternoon tea, are served. He shimmy shimmy's his shoulders and bee bops around the tour and suddenly that Jamaica mon, no worry mon gets you. Supposedly this is where Meghan and Harry fell in love, which I get!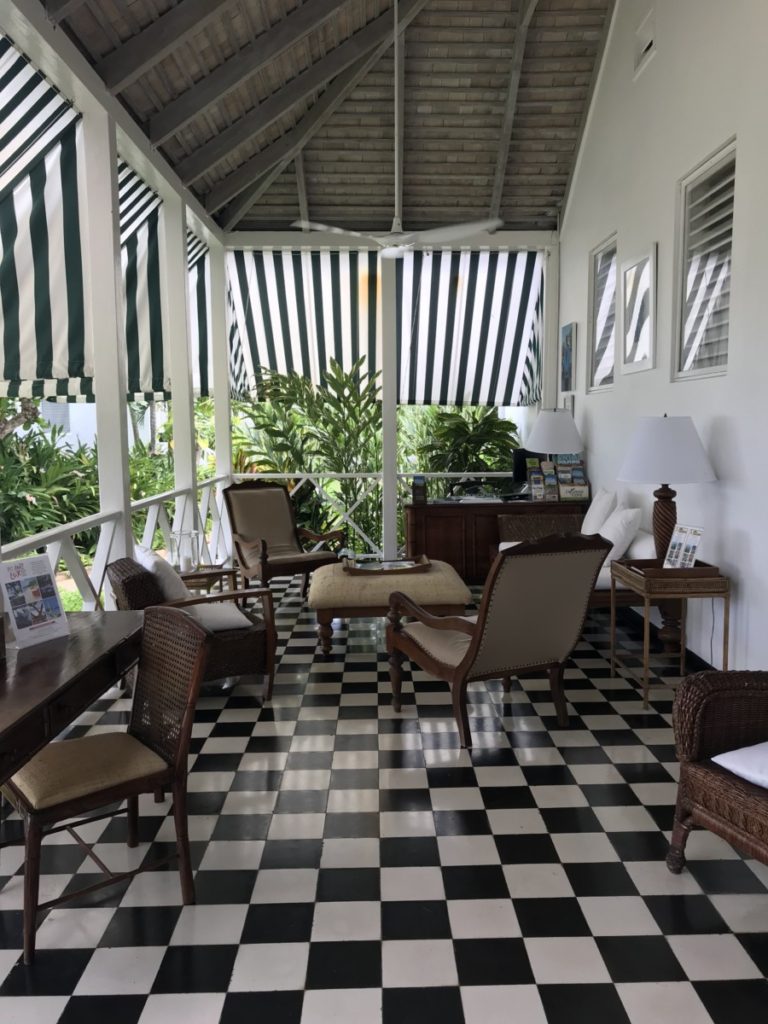 The beautifully designed common areas… you can almost feel the breeze…
I love these simple hurricanes, scattered everywhere. 
The library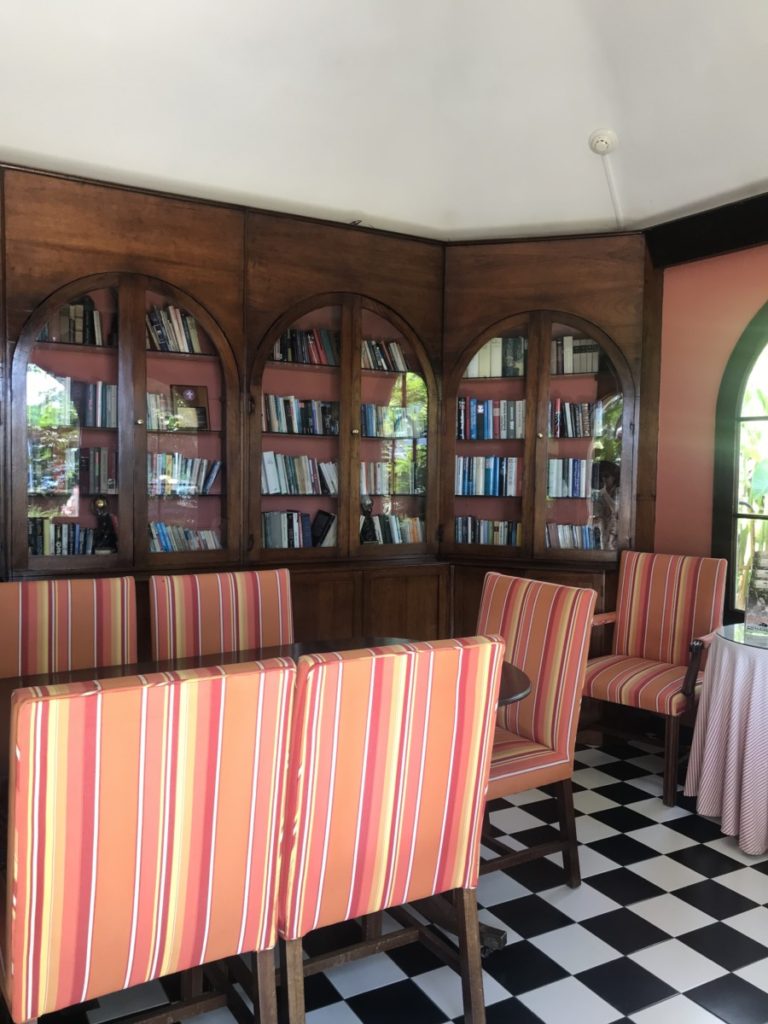 We stayed in the Pineapple House with open AIR, ocean views and a fully stocked frig of champagne and Red Stripe. Yeah mon. A candle (?!?!)  to burn at night and a hot pink pashmina (?!?!) in the event you get chilly, throw in designer furniture and you might as well be in OZ. Hot damn! 
So simple and chic. All you need right?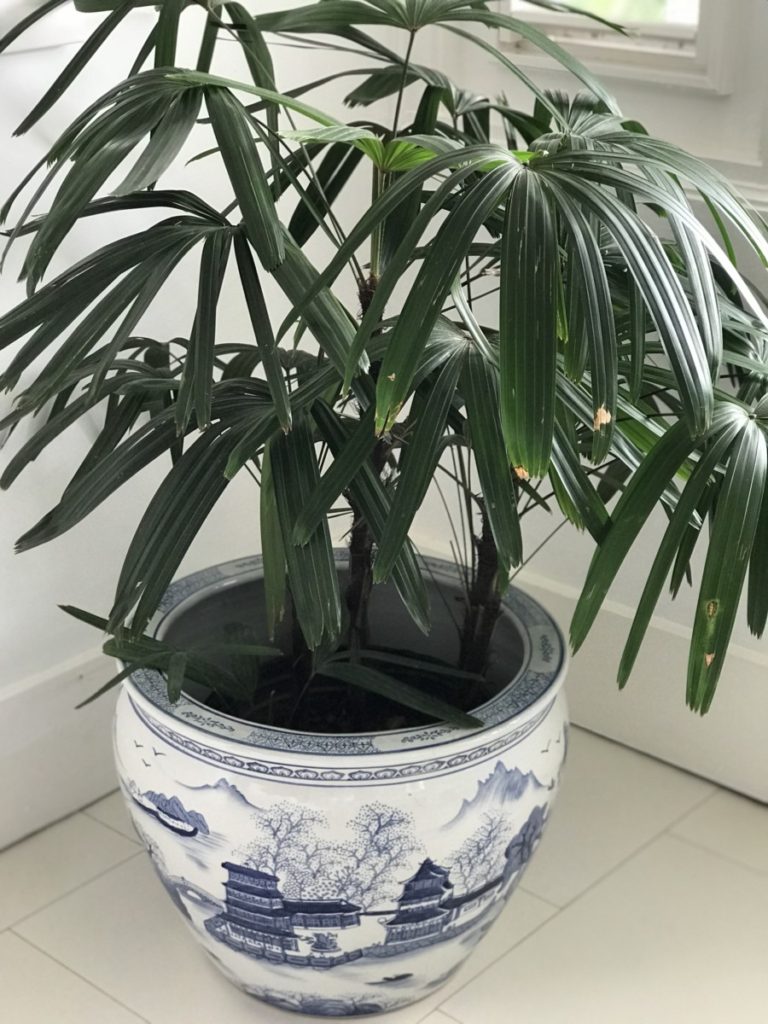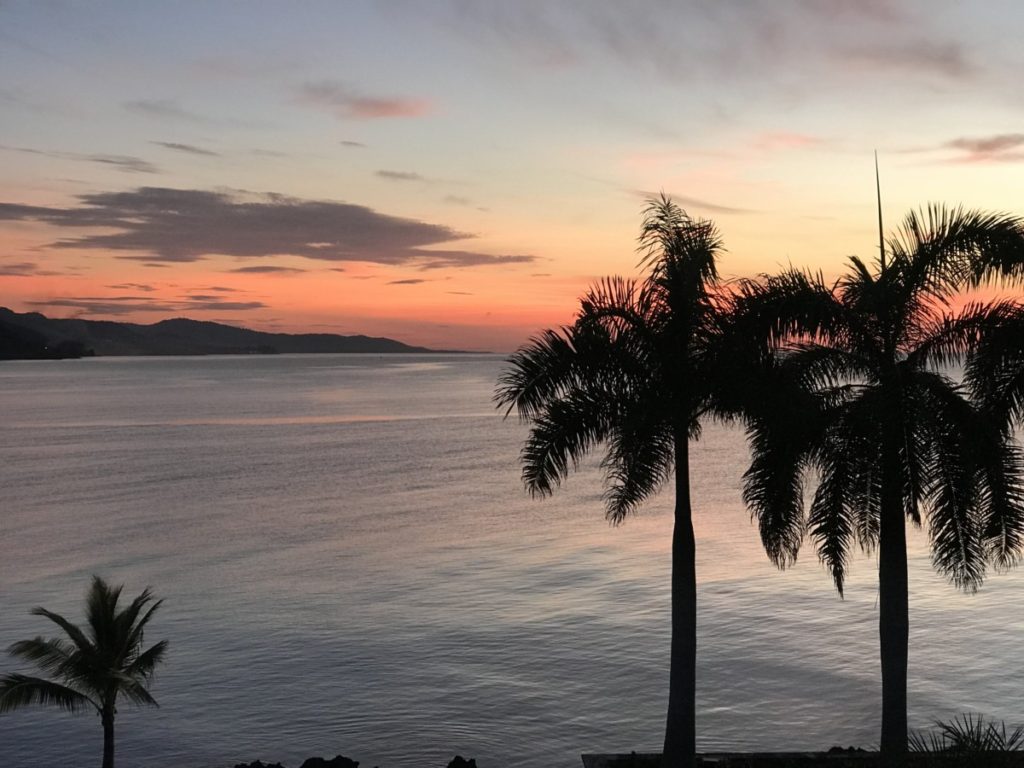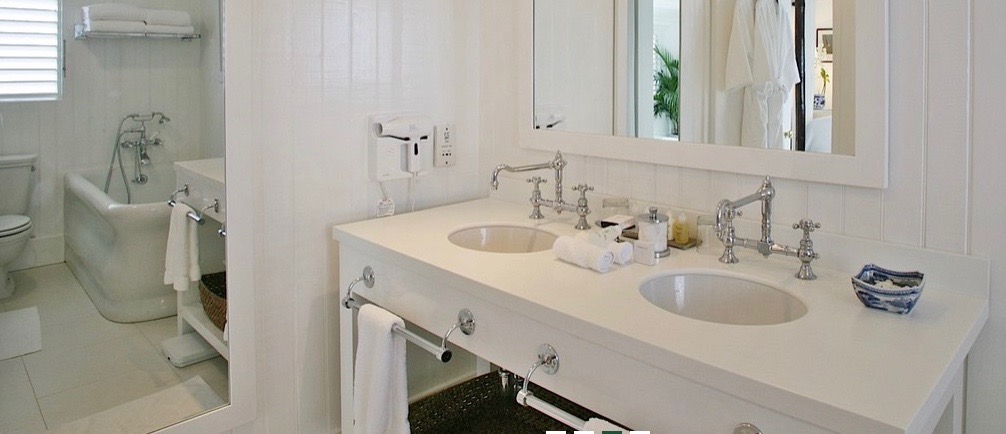 Here's where you snorkel off the end of the pier over the reef. We saw Dori, Nemo, Mr. Ray, the whole crew!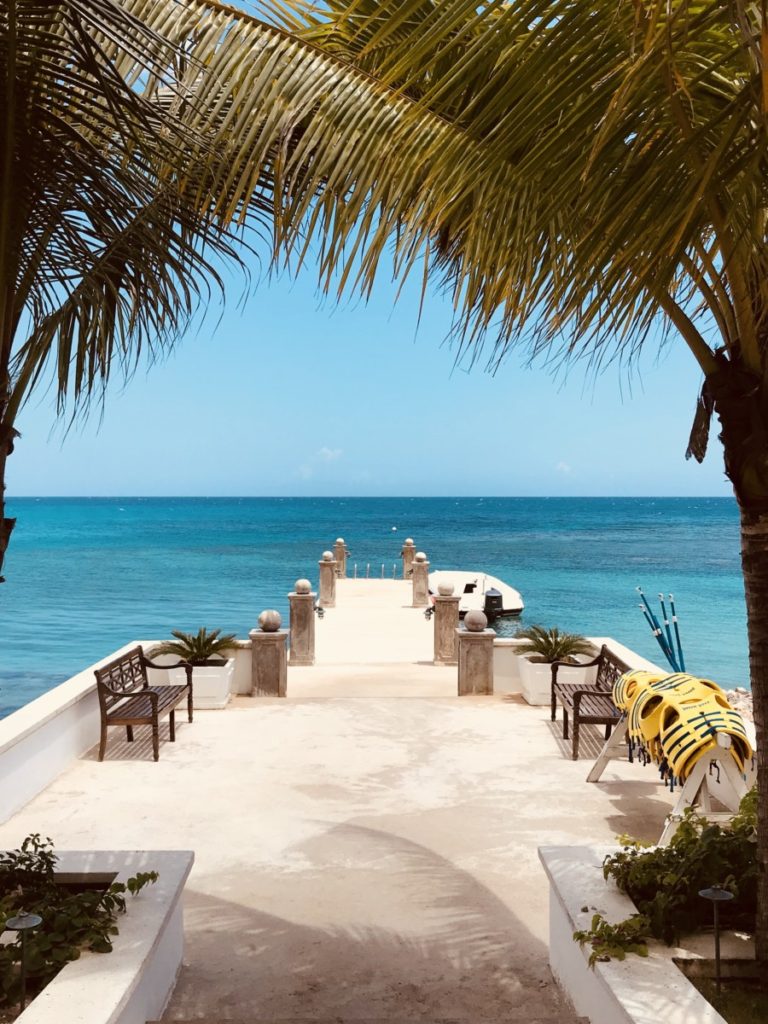 So many awesome urchins…a favorite design accessory still.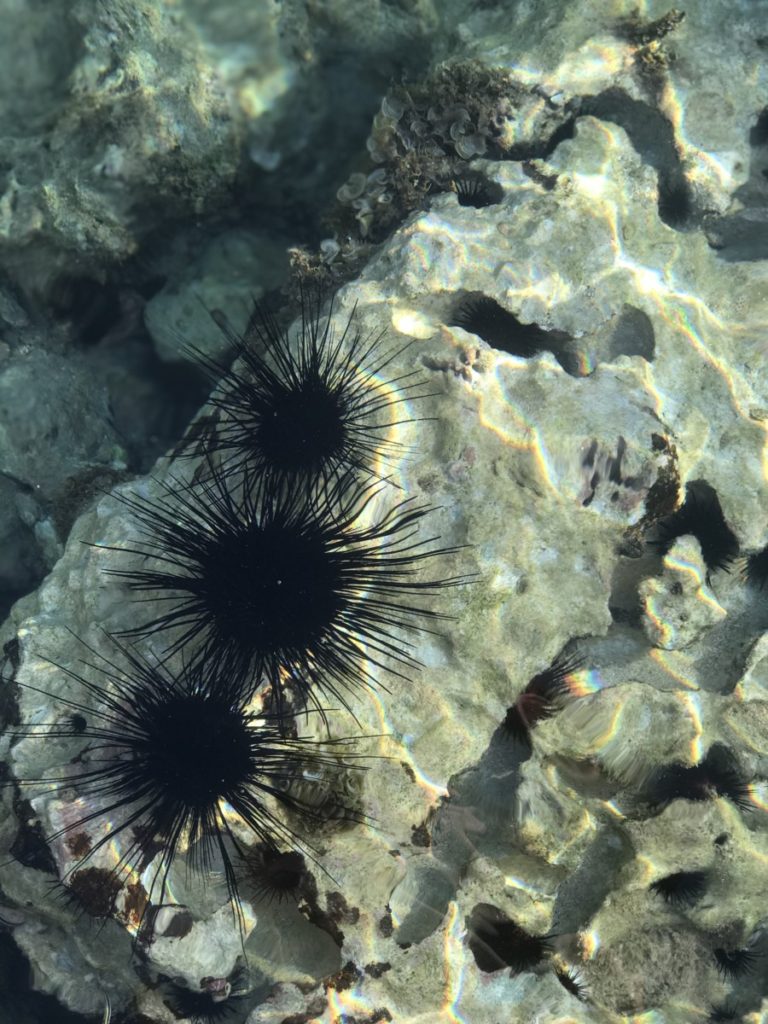 Folks familiar with biking around Mackinac Island, will recognize these rock formations all along the pathway as you make your way to the spa and pass Ralph's night time house. Its like something out of Jurassic Park!  These narrow steep concrete steps, meandering up the hill perfectly, leading to a mysterious and magical place hidden way up there behind all this vegetation hanging around like a jungle. A very discreet "private" sign on the most charming white gate. I realized I only had video of it :-(((( sorry team!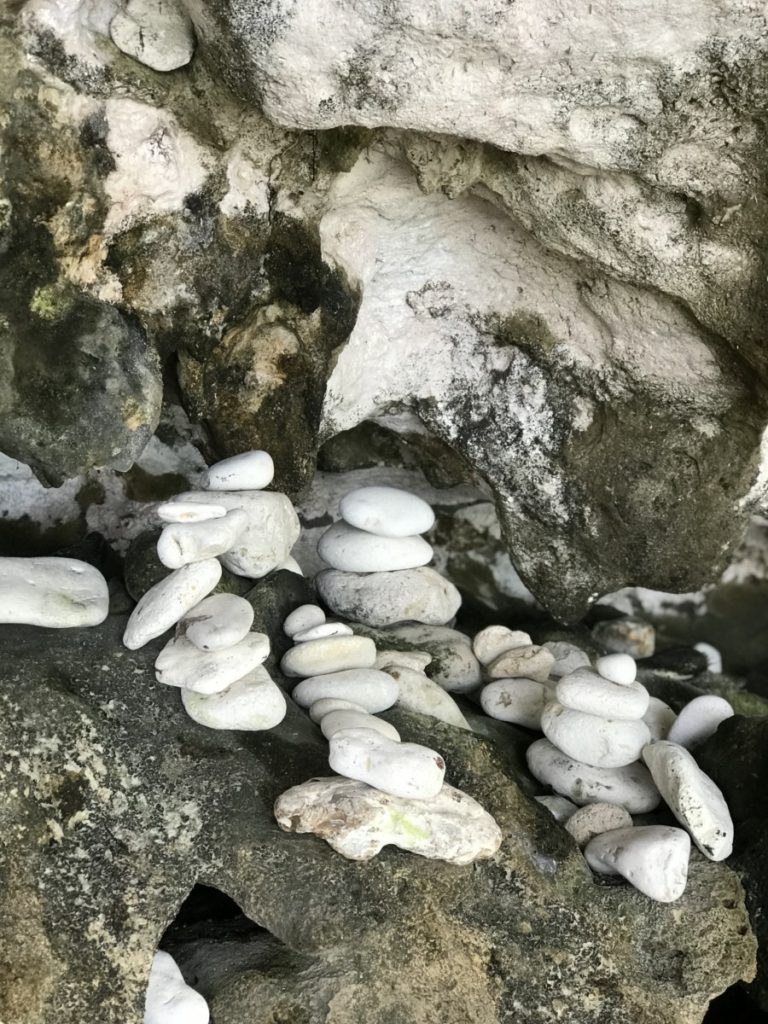 I just love the porch design on the spa building aeh? Also unique and charming. I'm kind of a railing ho myself, its just one of those design things (from a pool of millions)  I'm always noticing, and I can't say I remember seeing this style. Let's make a note of it!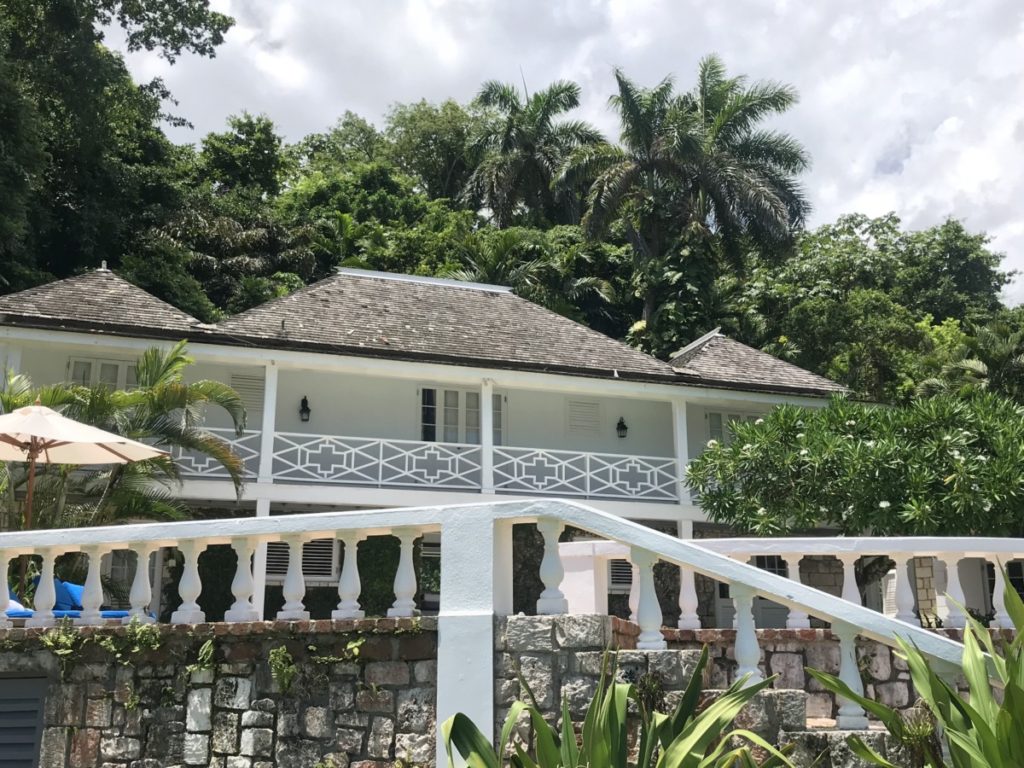 Welcome to the spa…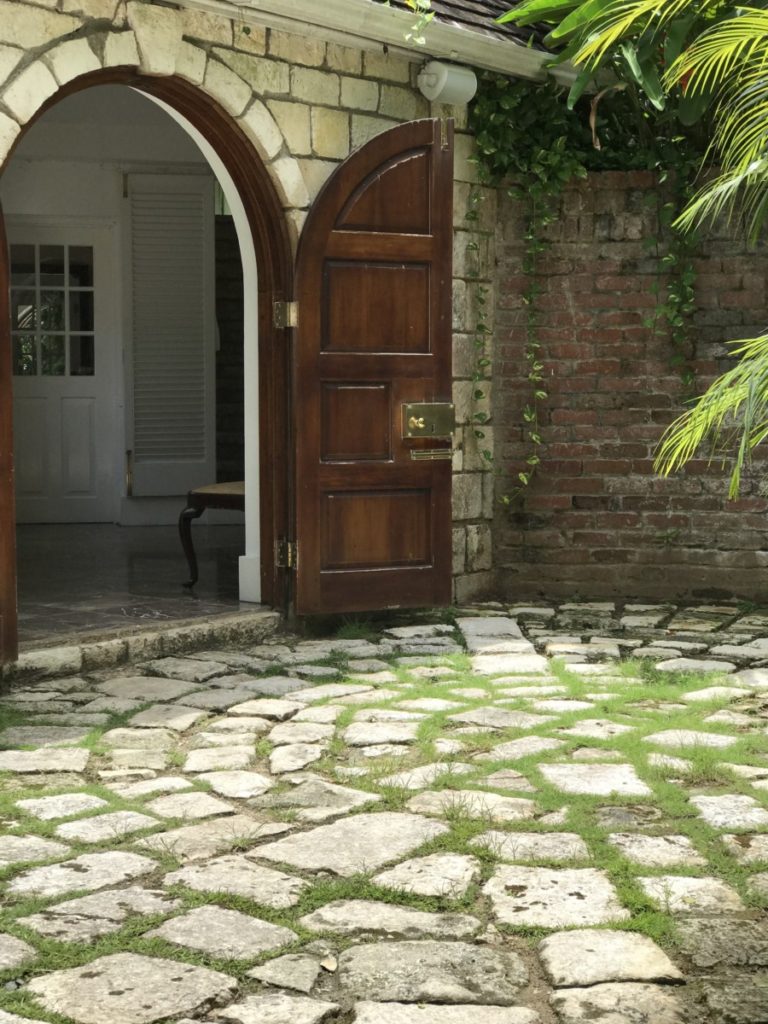 This picture is taken out in front of the grounds by the spa and all those buildings in the distance make up the resort of Round Hill, 110 acres of lush beautiful greens and architecture. Everyday you are there, you're like how can I get a job here??? Do people retire here? ;-))))
Razor and Nick, in charge of the water sports (and our safety on the floating trampoline), took us for a boat ride and we got to catch a glimpse of how the locals live and other beautiful resorts in the area. A best part of many best parts.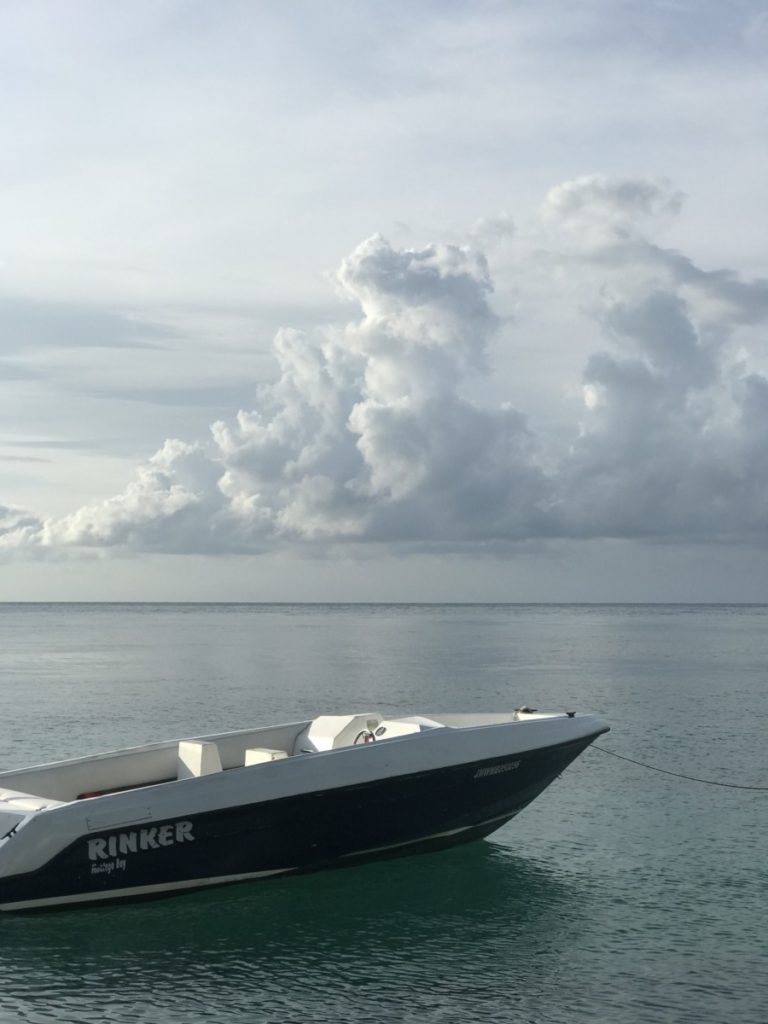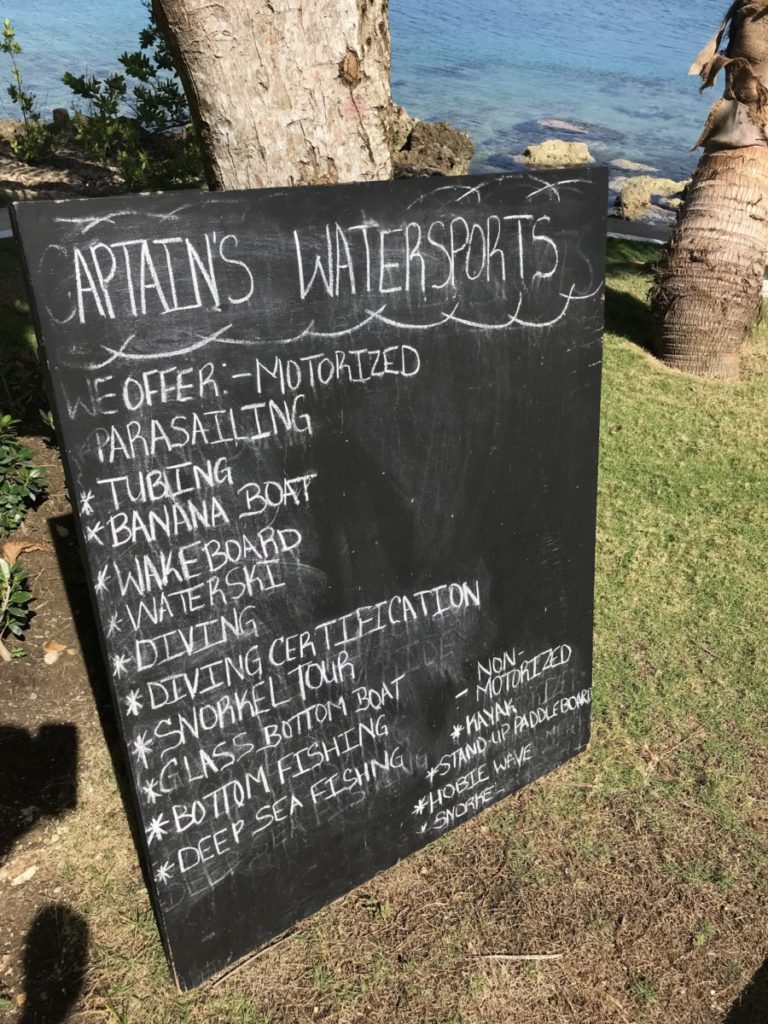 We'll end here with the main waterfront dining view for your nightly dinners and entertainment.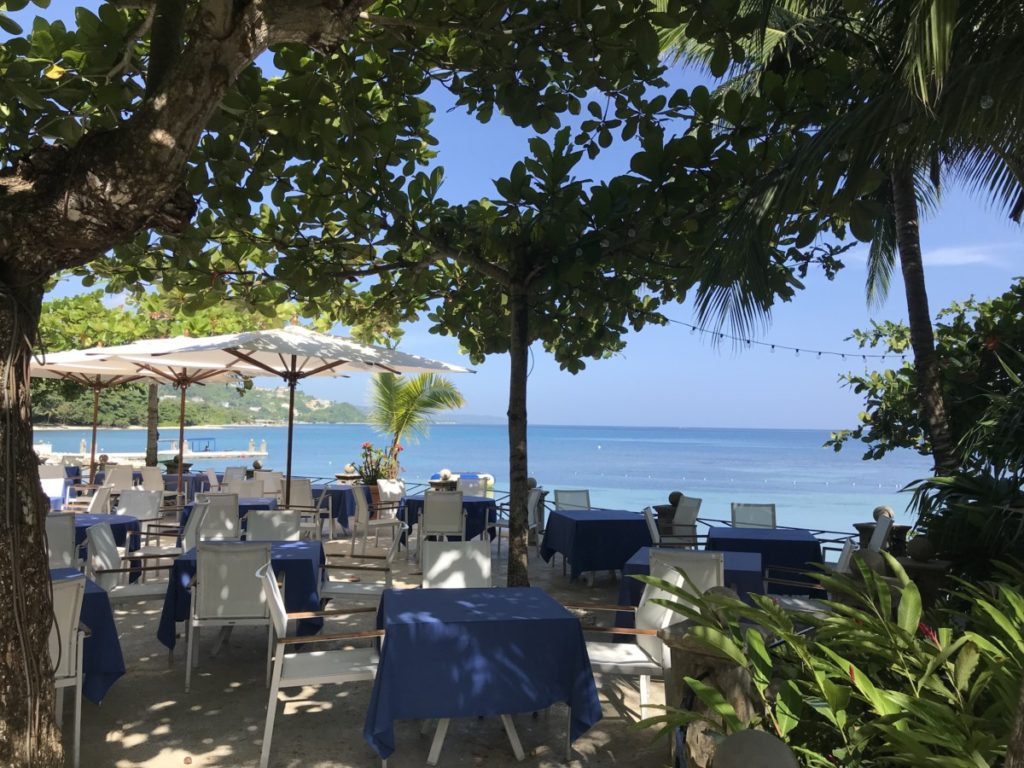 There you have it friends. Go now! Hahaha. Bring the whole family for a"whatever you want it to be" vacation. Picture you're sitting there at the infinity pool, they just came around with chocolate covered mangos and you realize its time for your facial, oh darn. Take that beautiful stroll (or shimmy) along the water, all that charming fencing, pass Jurassic park, interesting rock formations and the view and sound of blue water waves – why would anyone ever leave? Not to mention the all inclusive food and wine package is legit. All the Whispering Angel you can drink! 
S E E  MORE F O R  Y O U R S E L F   H E R E 
They say travel is the only thing you buy that truly makes you richer. Agree! I try to bring back some piece of their way-of-life, and incorporate it into my family's daily. The vaca take-a-ways were more reggae music, more hot sauce and to live more like the laid back people of Jamaica and no worry mon.  You know those days, you look around and it seems everyone is in a huge rush, me before you, and just AMPED? Ugh I hate when we get that way! Next time, just think Jamaica, deep breath out, and don't worry mon because in the great big story of life, is it really worth the agitation? 
Everythings gonna be alright….everythings gonna be alright…
Love you much friends!
Jenny reggae