Holy Smokes here we are at another Christmas season folks! They come faster and faster! And when it comes to decorating, I'm still a little kid at Christmas and can't wait to see what transpires. Every year its different and I am super excited to give you this year's home tour – so come on in!
One major goal accomplished was getting the wreaths up on the windows. Wouldn't you know it, the one year I bailed, it snowed!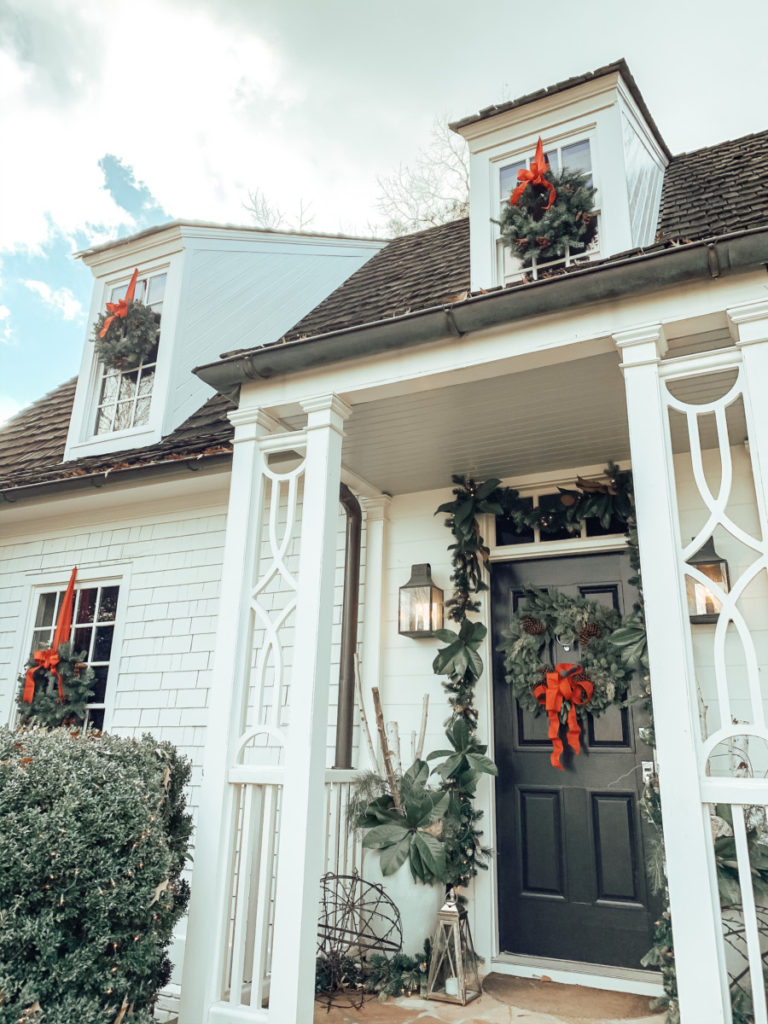 My other goal was to keep it simple! I try really hard ha. I remind myself often what a pain in the a$$ it is to take it all down.
Let's start in the foyer where I sprinkled the entry table with treasures from my girls trip to Florida and a few trees from my collection.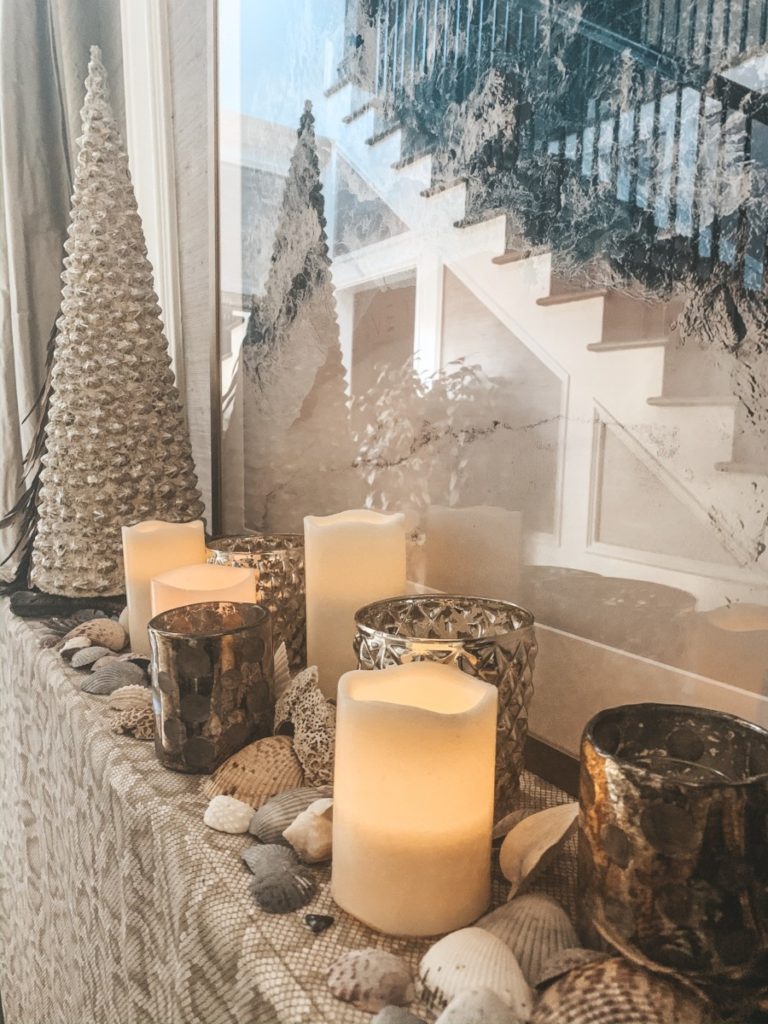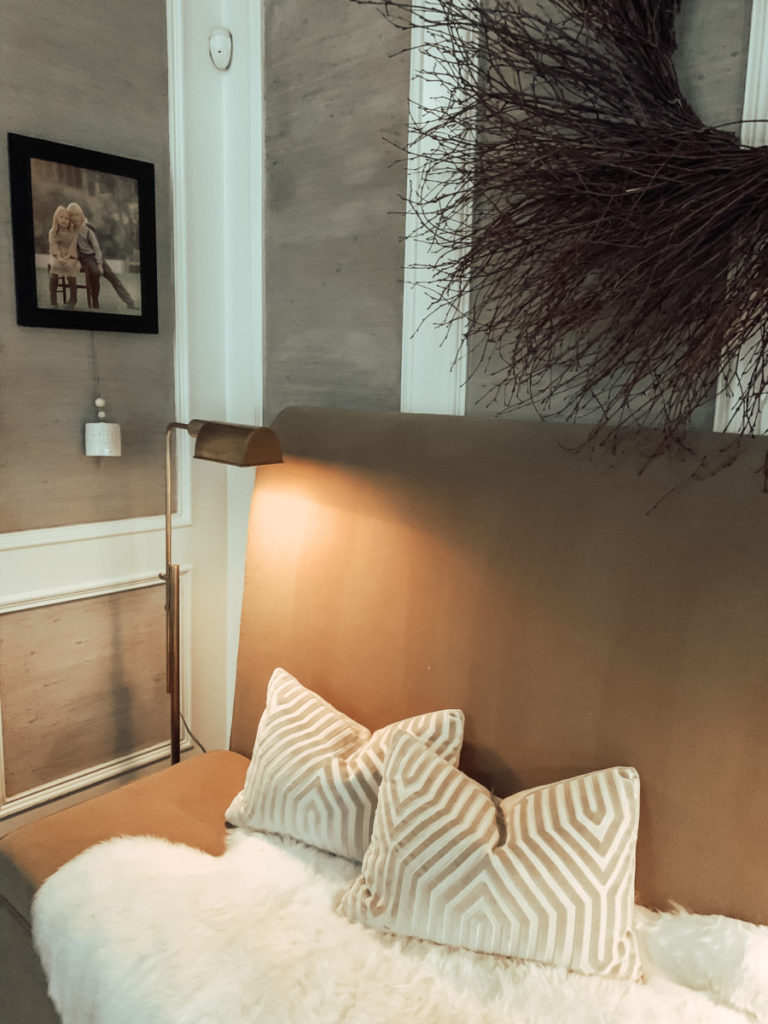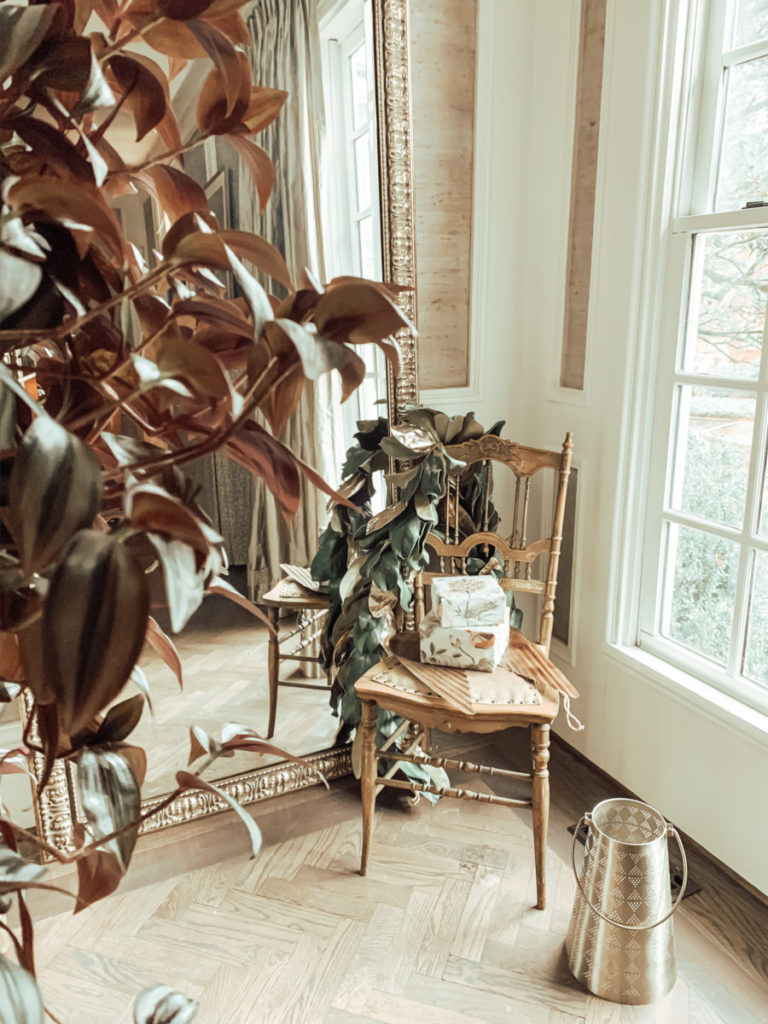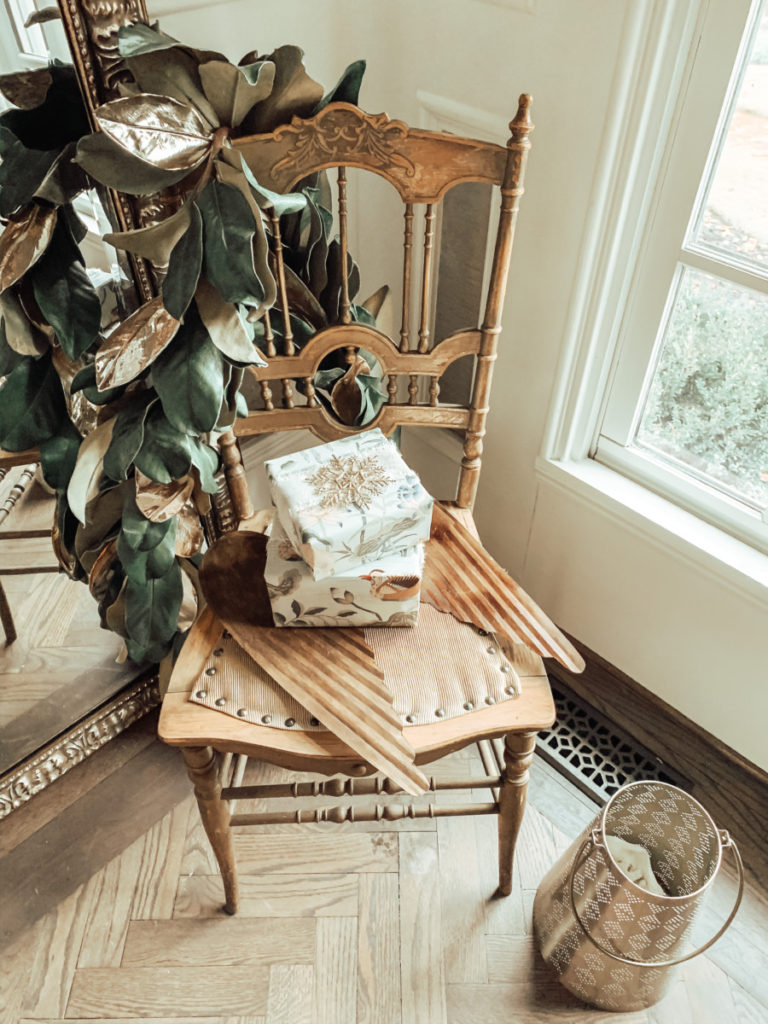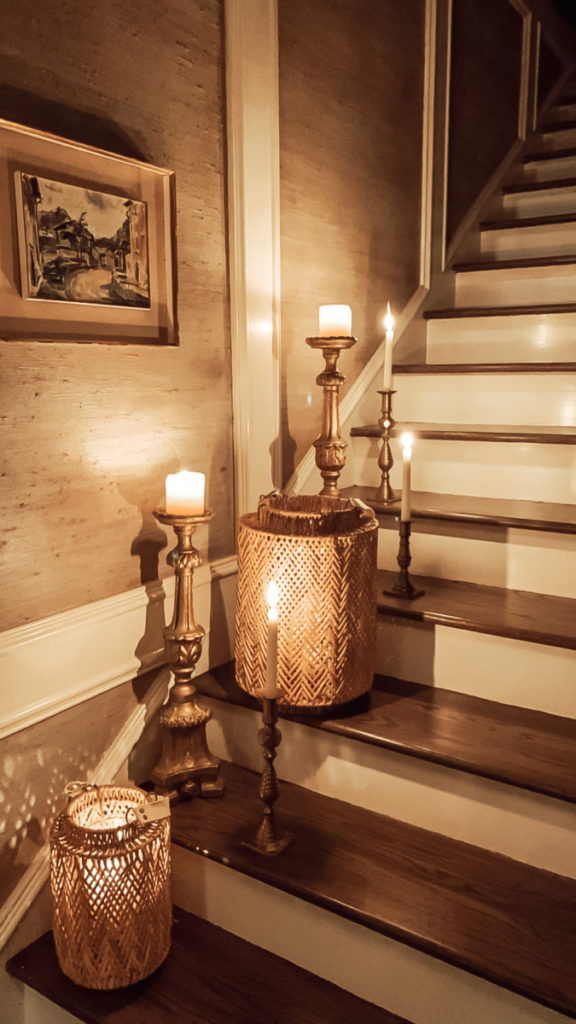 Moving into our formal living room, or otherwise known as the pecky cypress room. Sadly this room doesn't get a lot of use throughout the year but it sure does steal the show at Christmastime.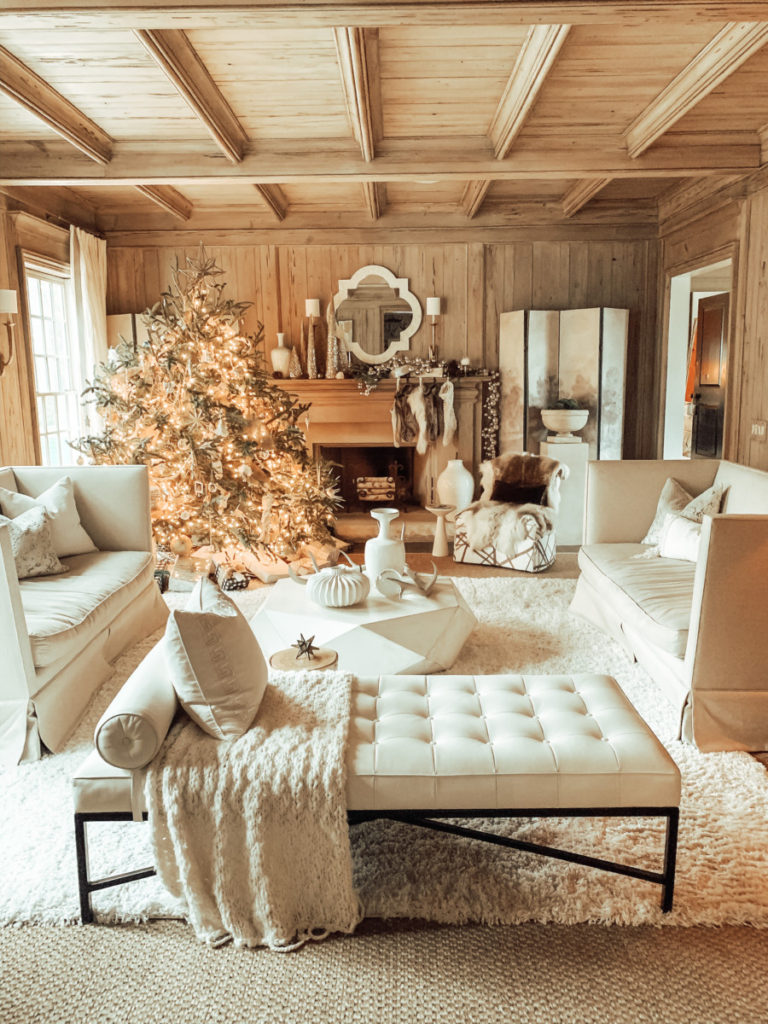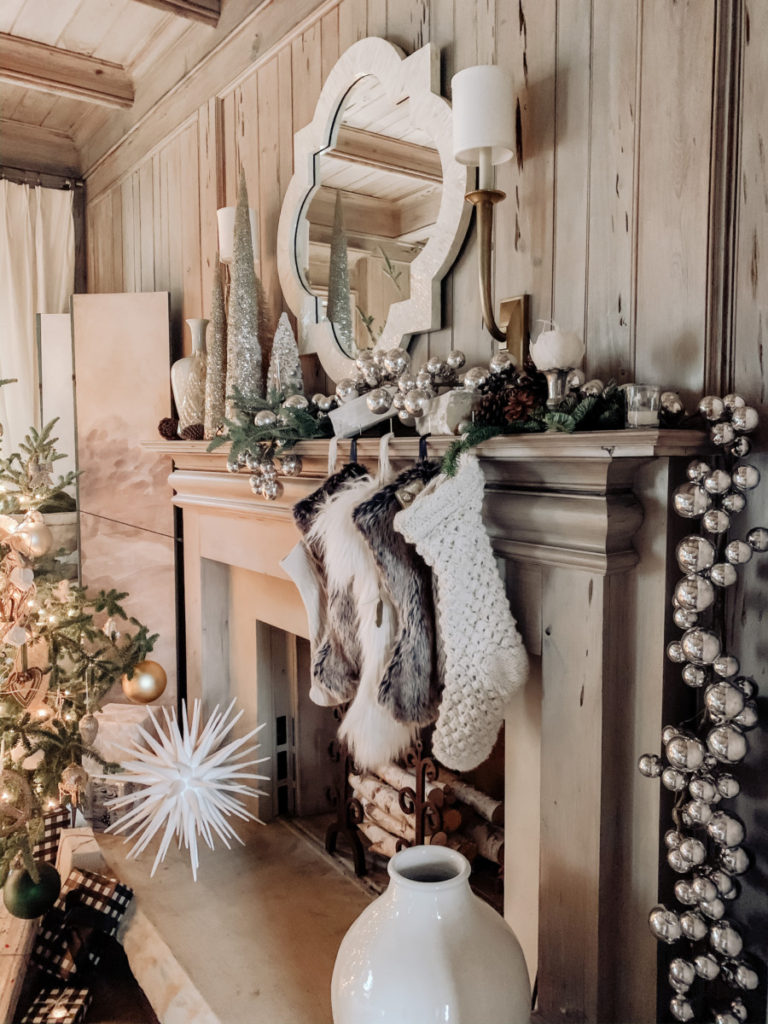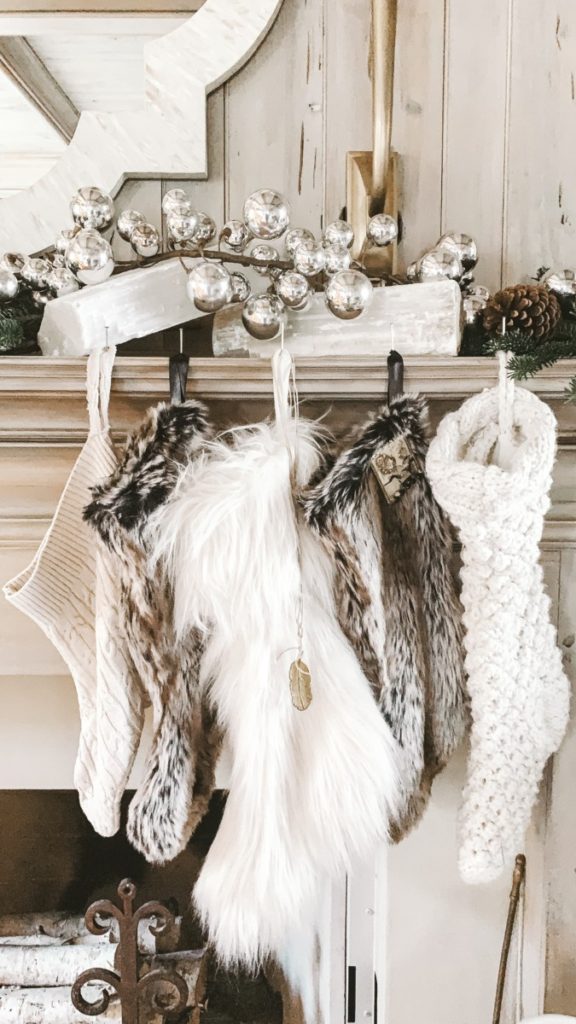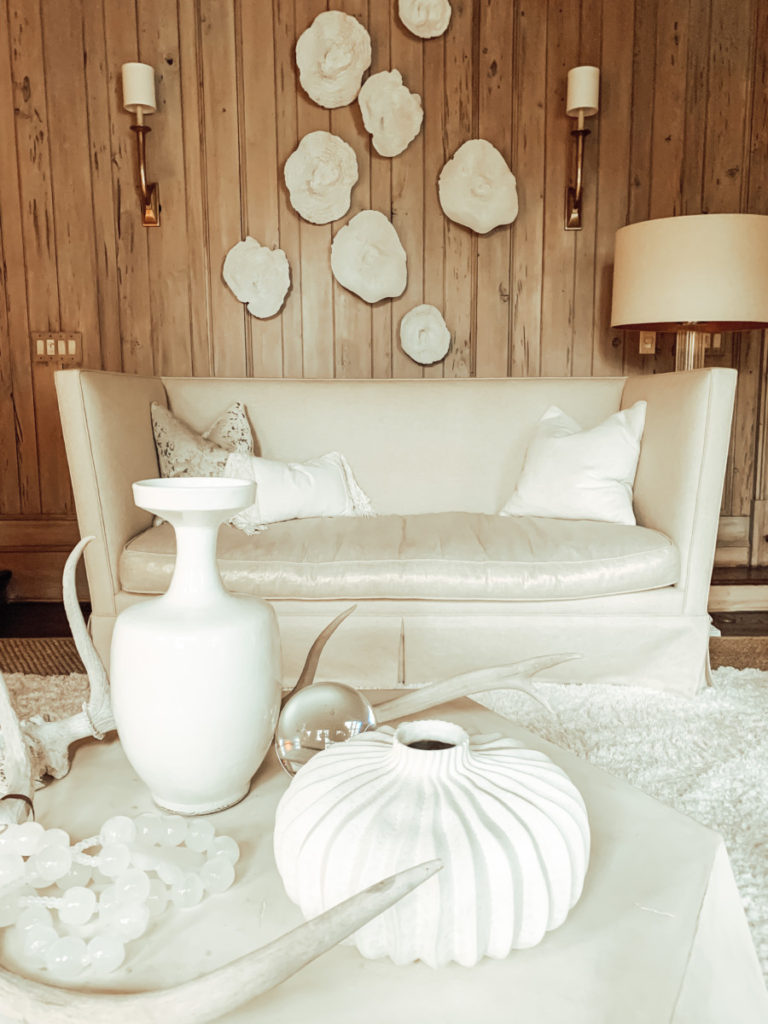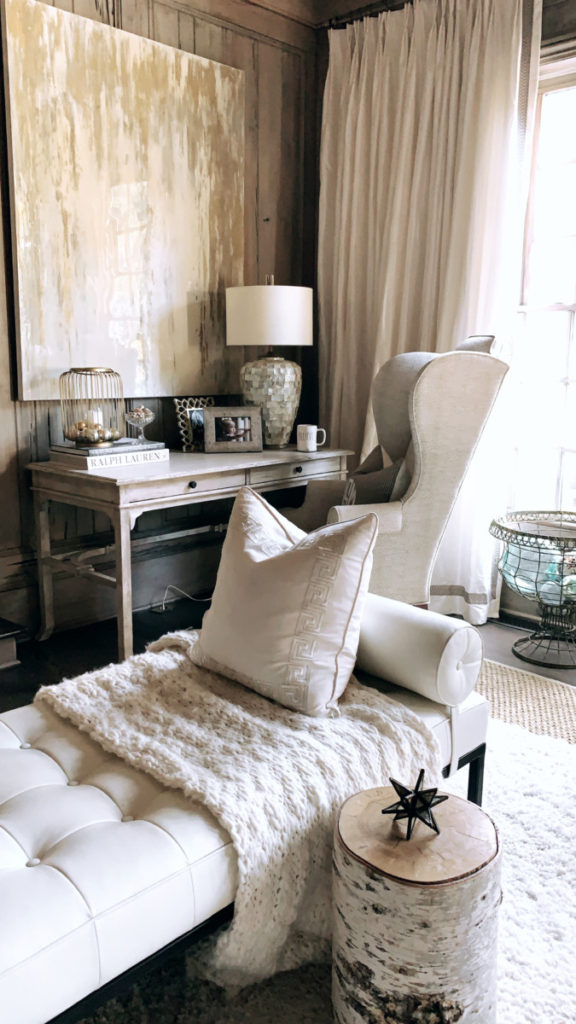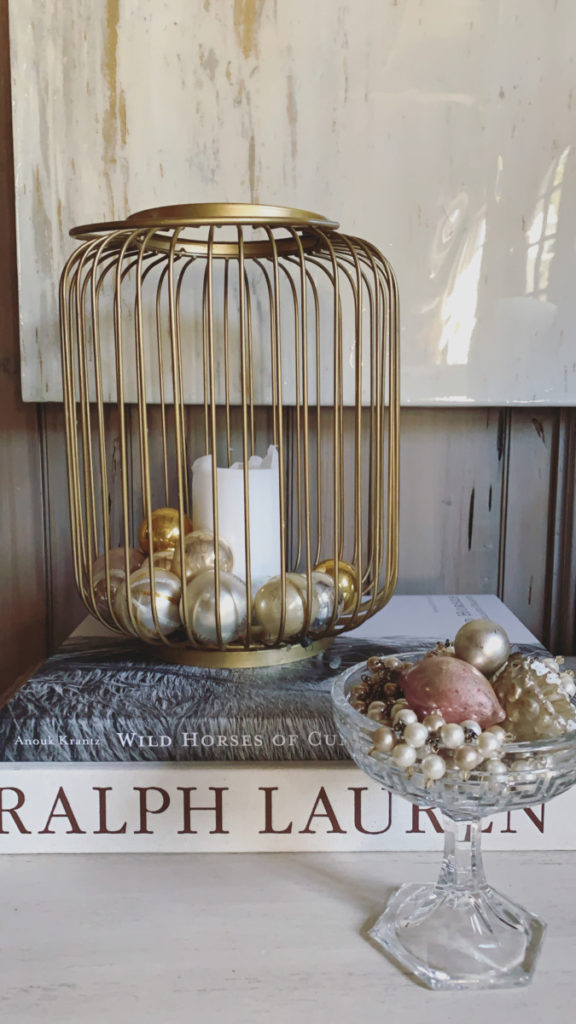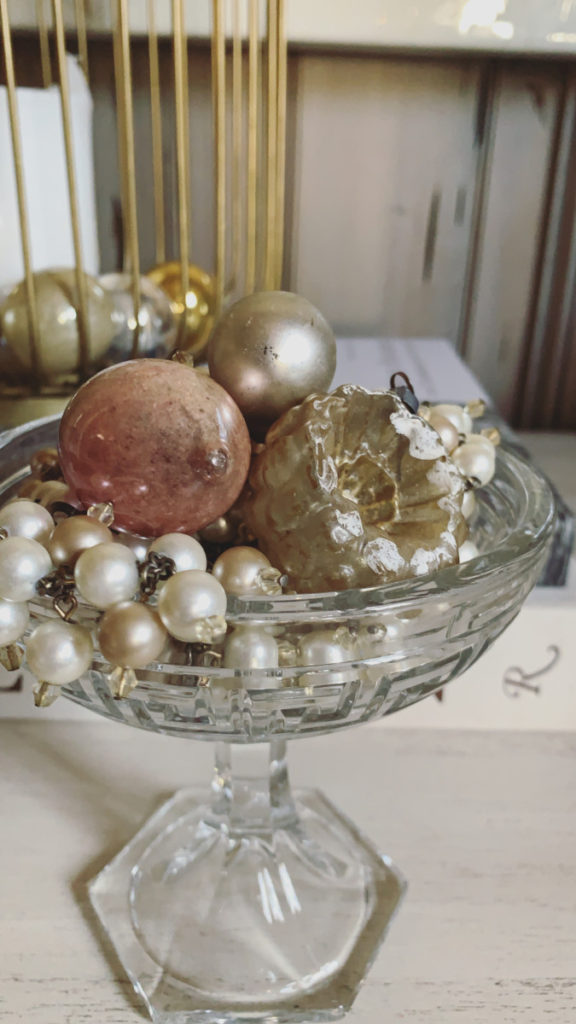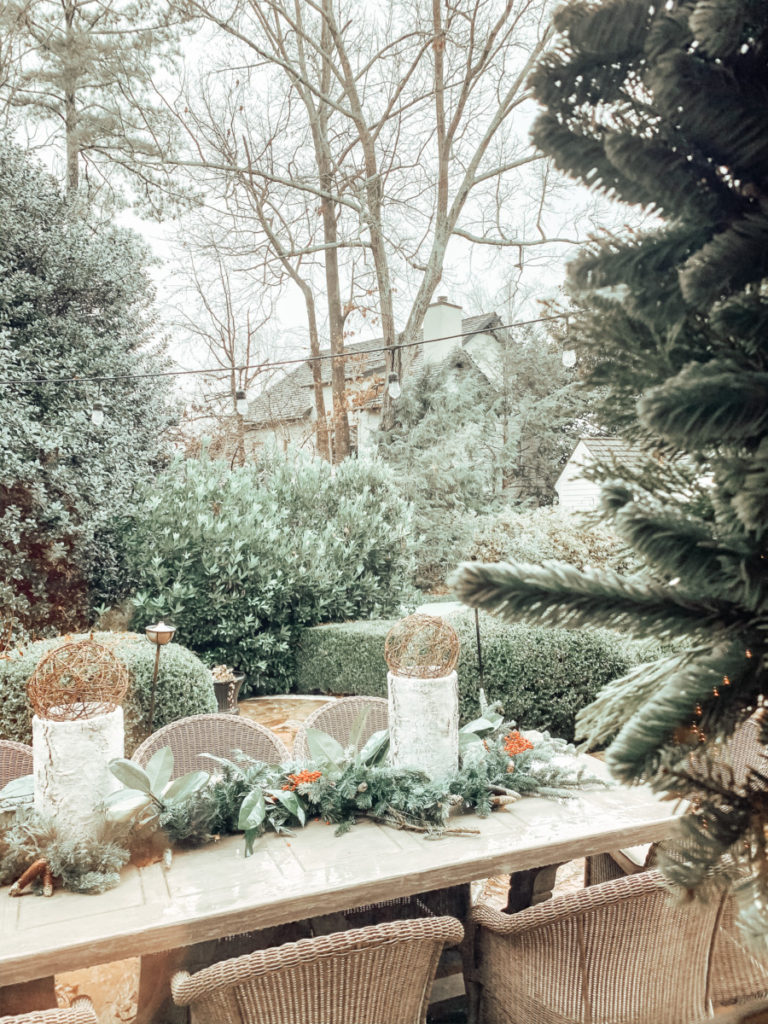 If you turn around from our pecky cypress room you head into the gallery that I covered in Cole & Sons "Gondola" because I HAD to have it. I was like where can I put this?! And sadly its now disco'd. Boo hiss!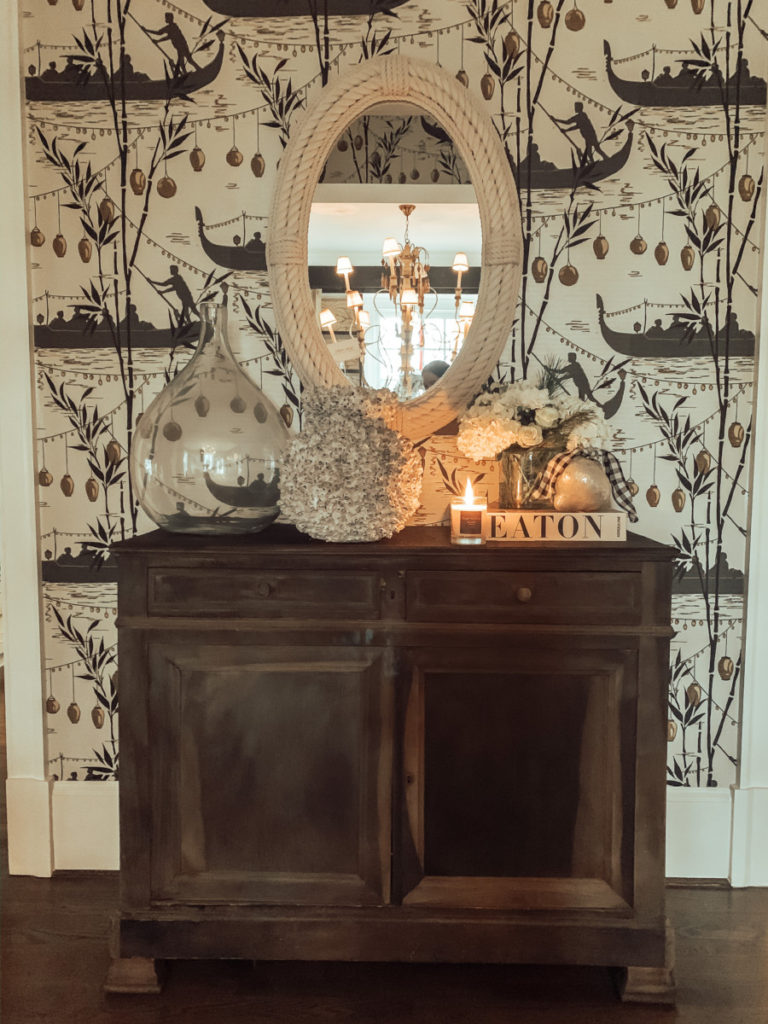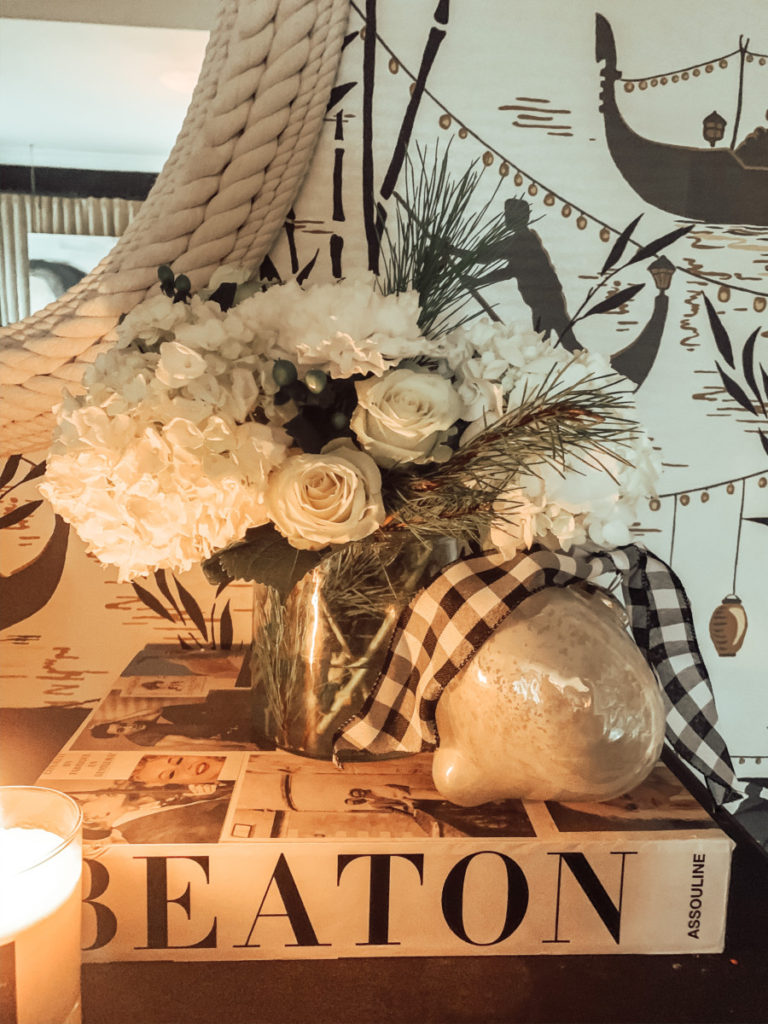 And if you do another twirl, you'll find yourself in our dining room with a pale pink ceiling and black walls. Kind of feels like one of those not so tasty chocolates with the pink center, but pretty to look at.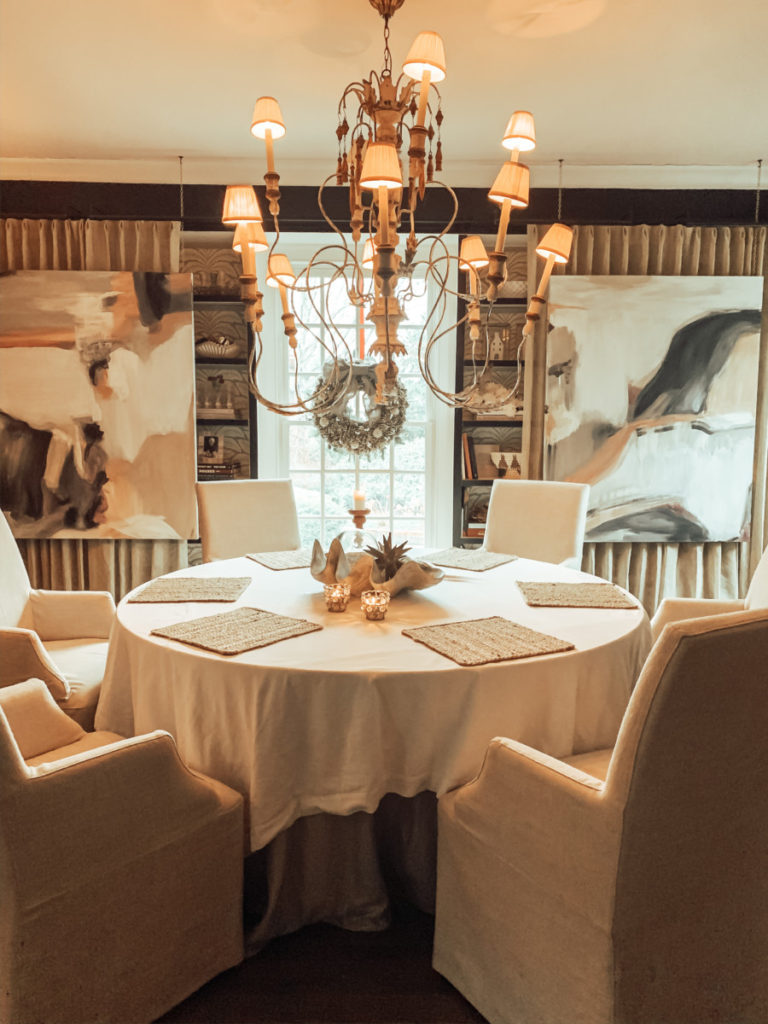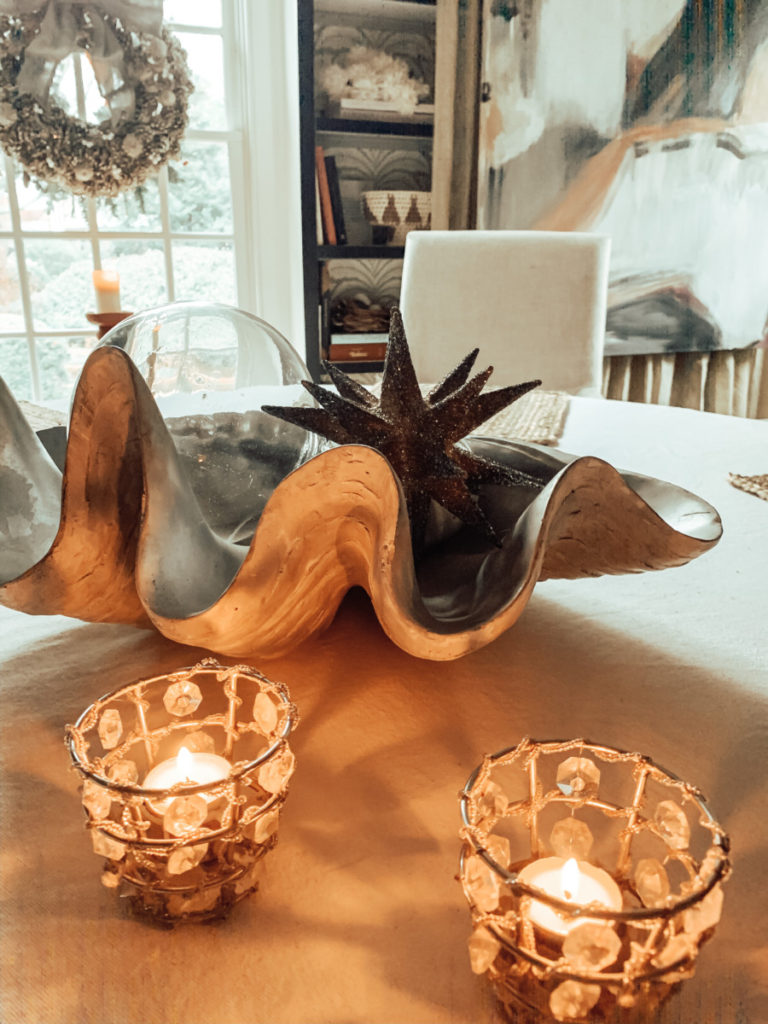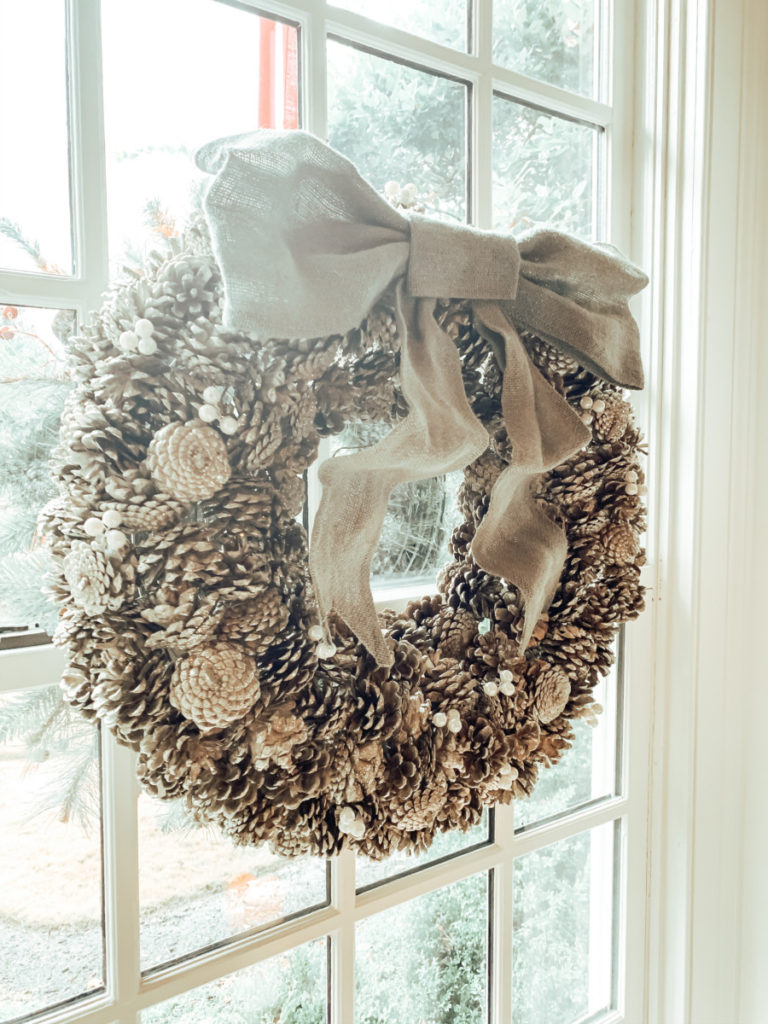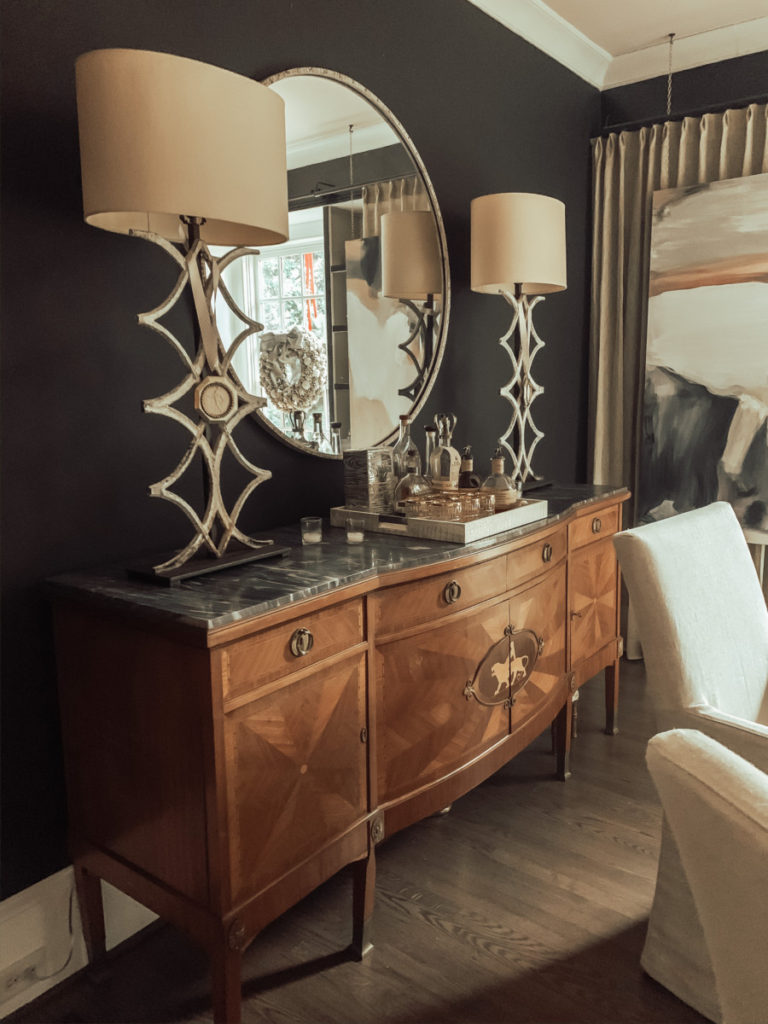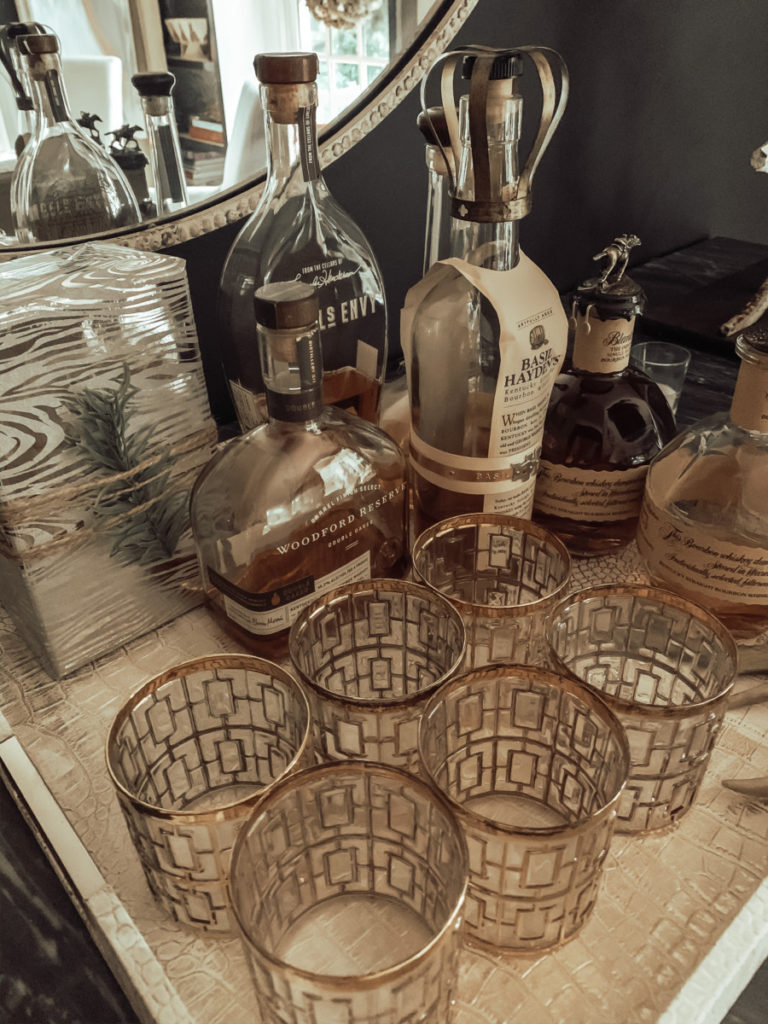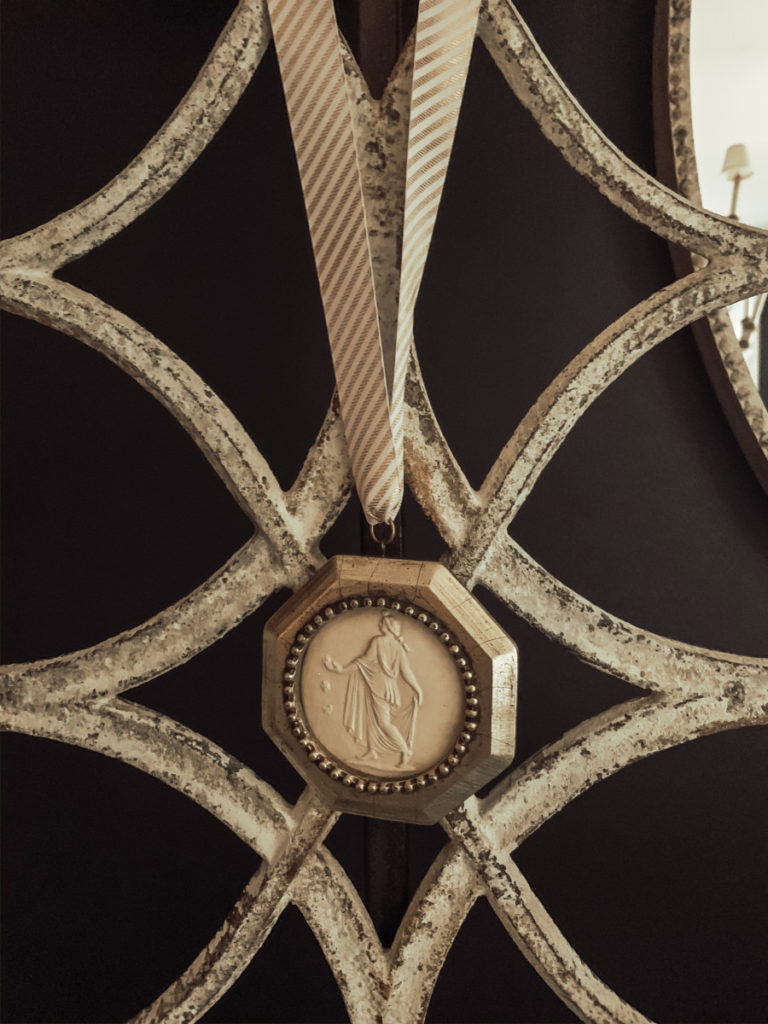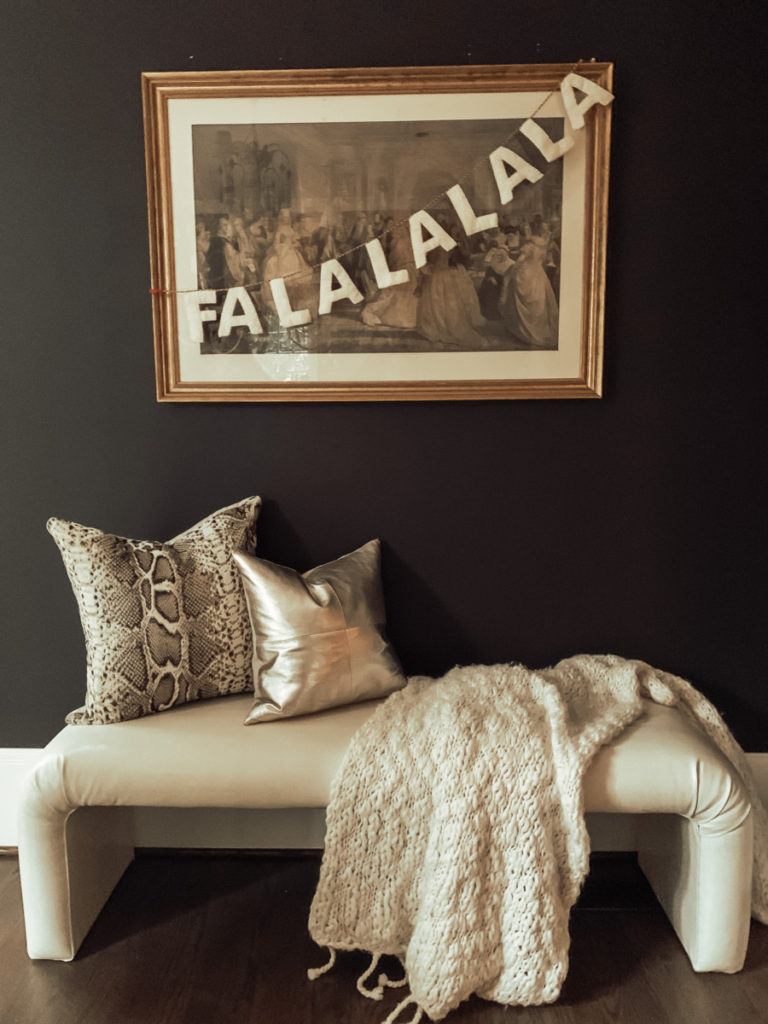 Alright, let's head into the man cave next. This room gets a lot of play on game day, movie night and Christmas Eve when we pile in for some good ole fashioned Charlie Brown Christmas and Home Alone 2 (Soph's pick this year). Personally my favorite holiday movies are Elf, The Holiday and Love Actually. Elf would be the only one that stands a chance with this crowd. What's your favorite holiday movie? Polar Express is pretty special too!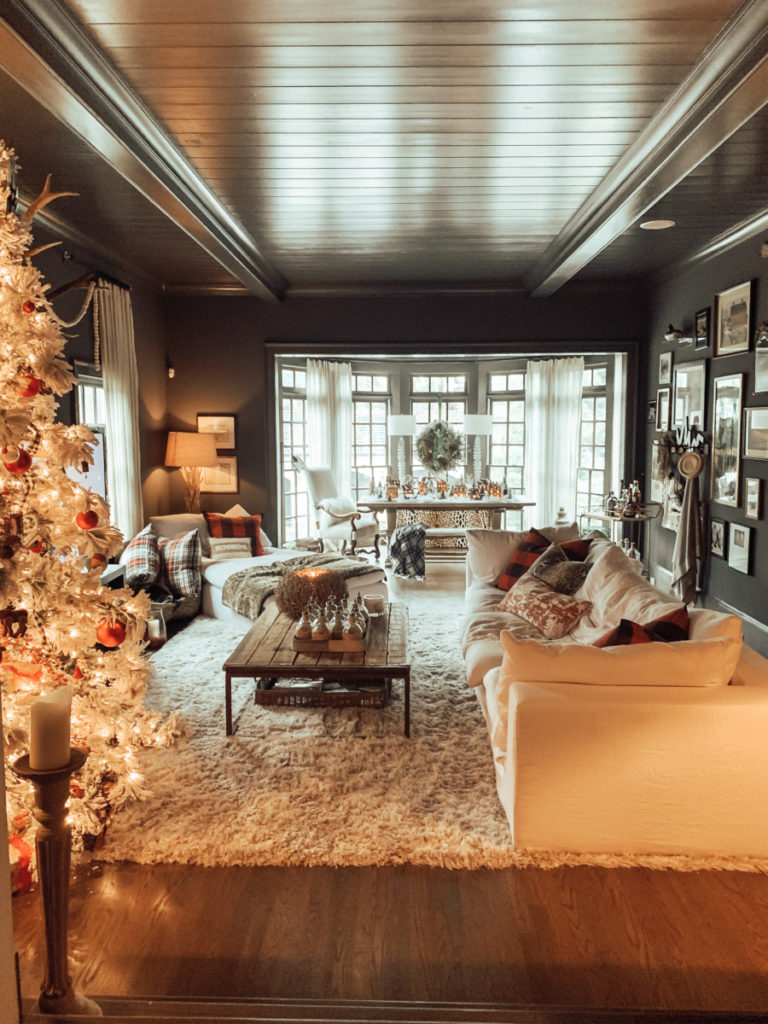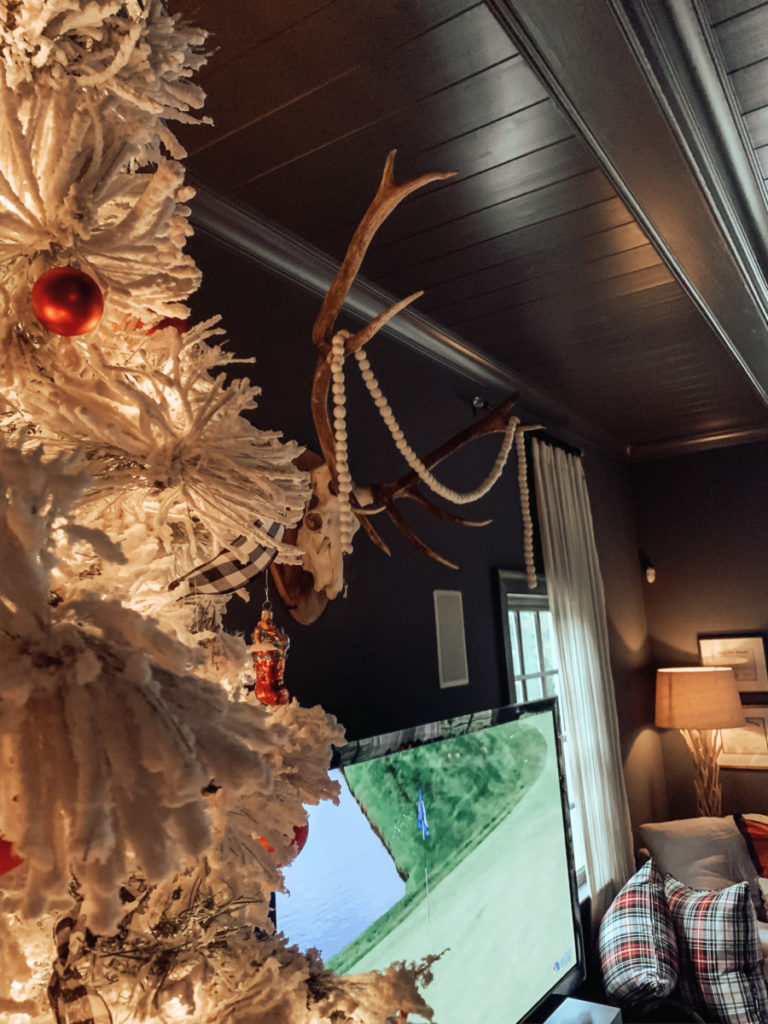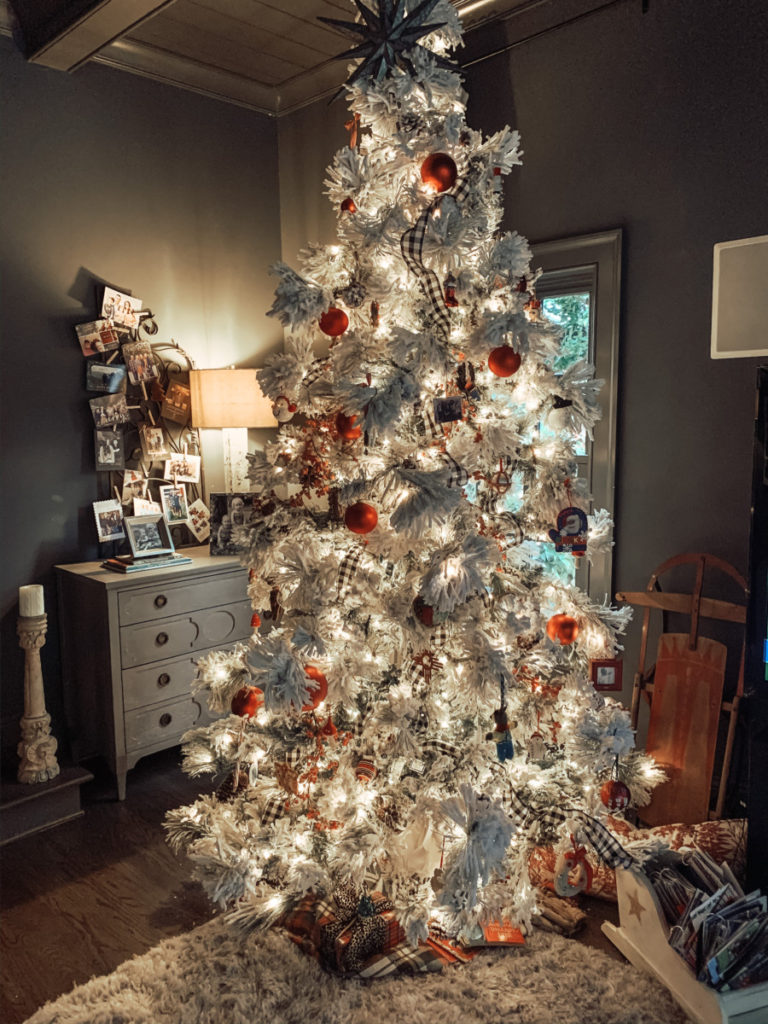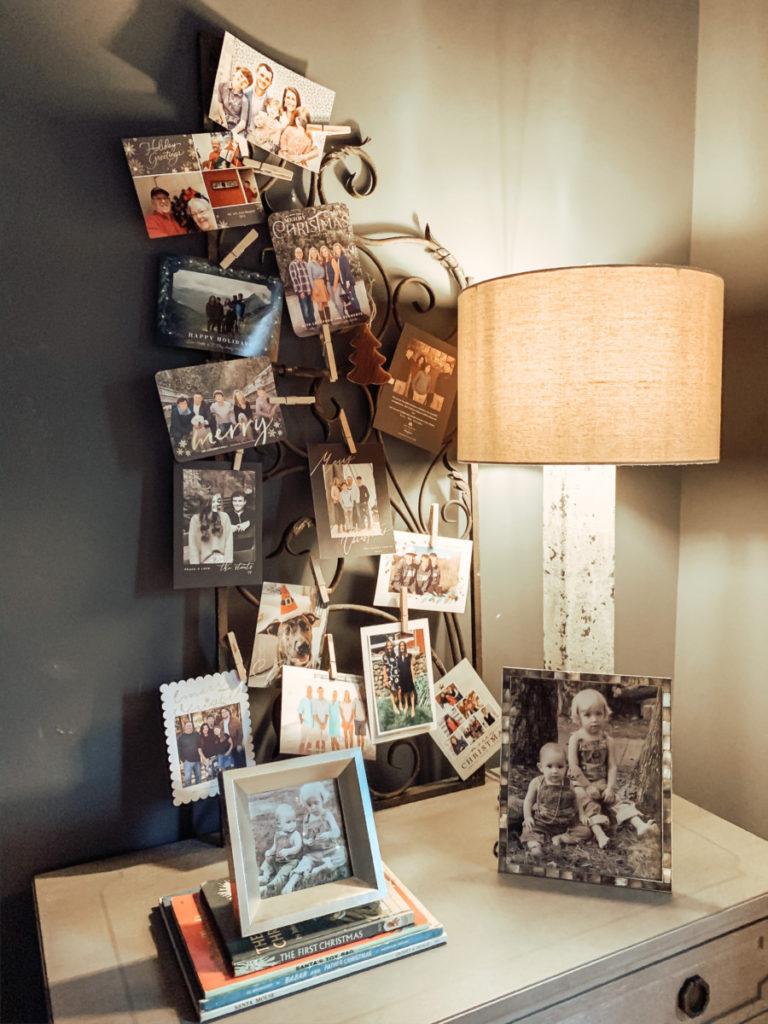 Soph and I had so much fun with the village this year! I took a nostlagic pit stop last Summer at Bronners Christmas World in Frankenmuth (the CUTEST town!!!) on my way "up north" and noticed the current Department 56 homes didn't seem as quality as Mom's. When we unpacked, I found an old catalogue from the 90s and picked a did a google search and found a few new/old ones.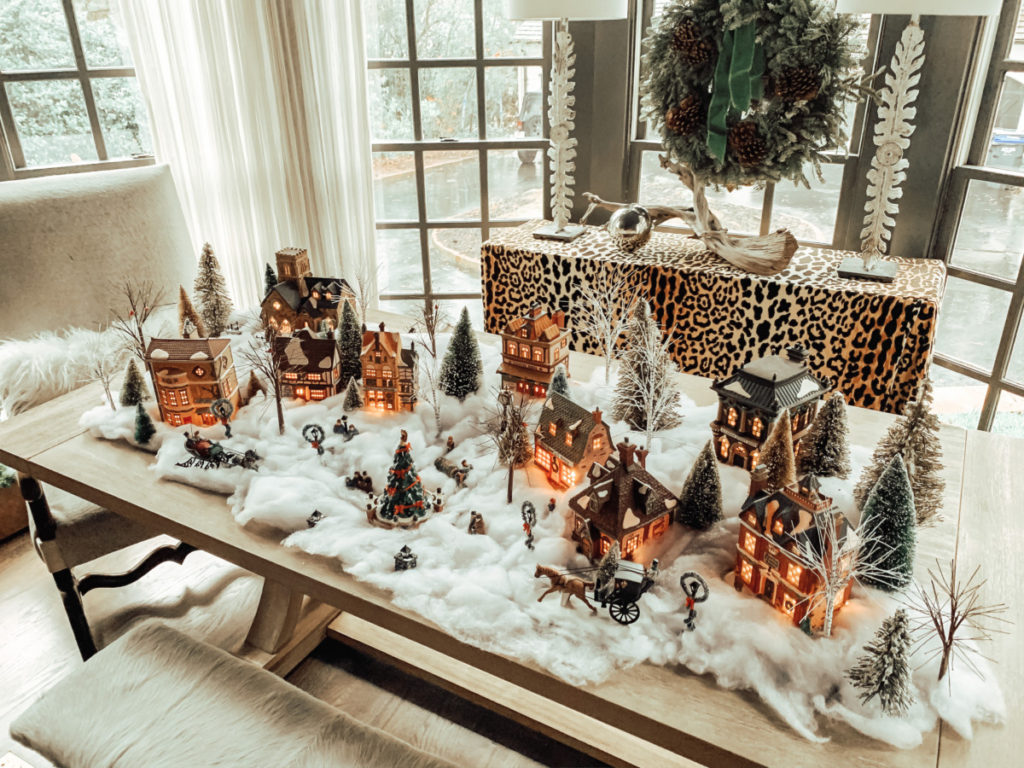 Speaking of Home Alone…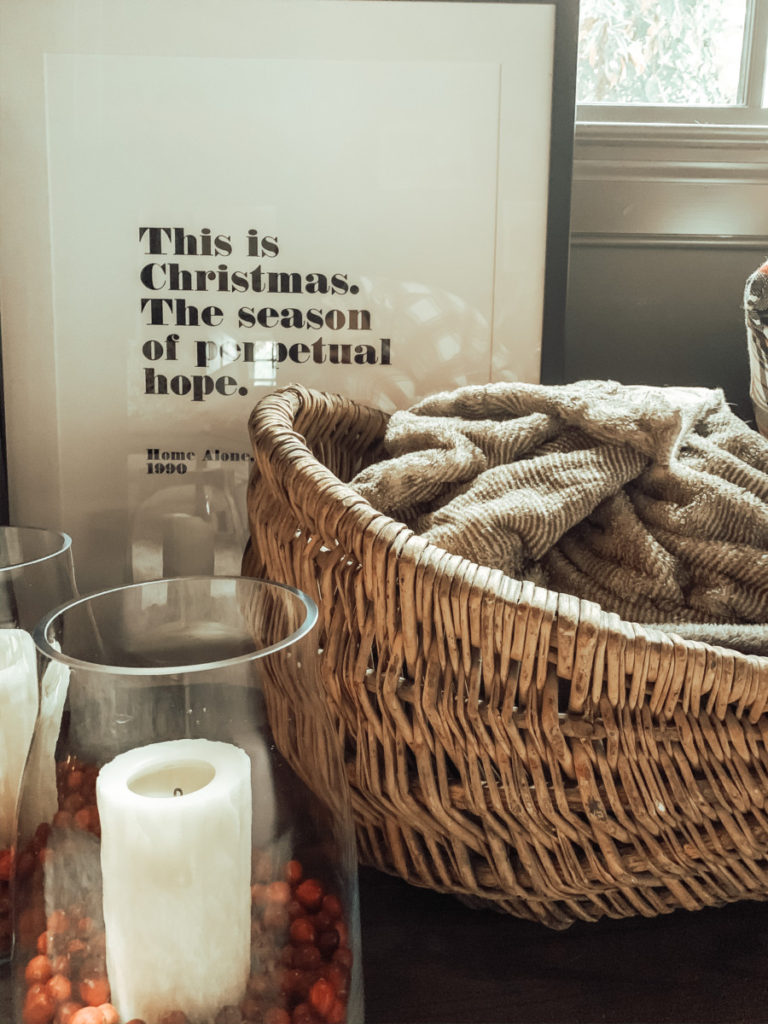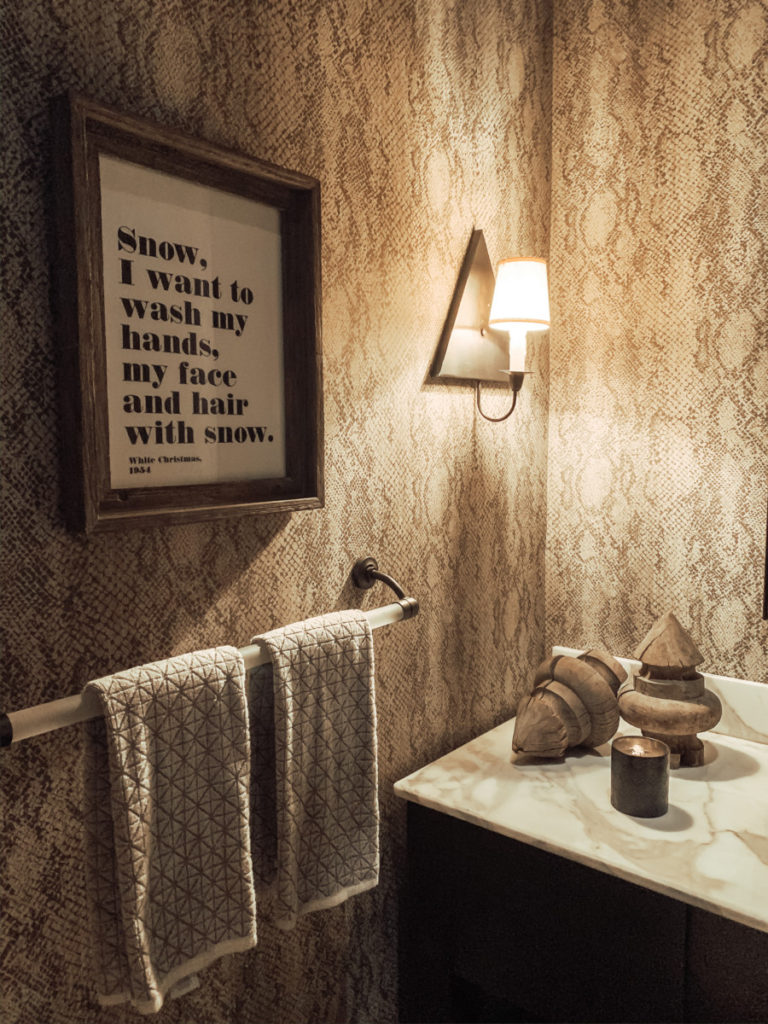 So let's head into the kitchen and keeping room and where we spend all our time…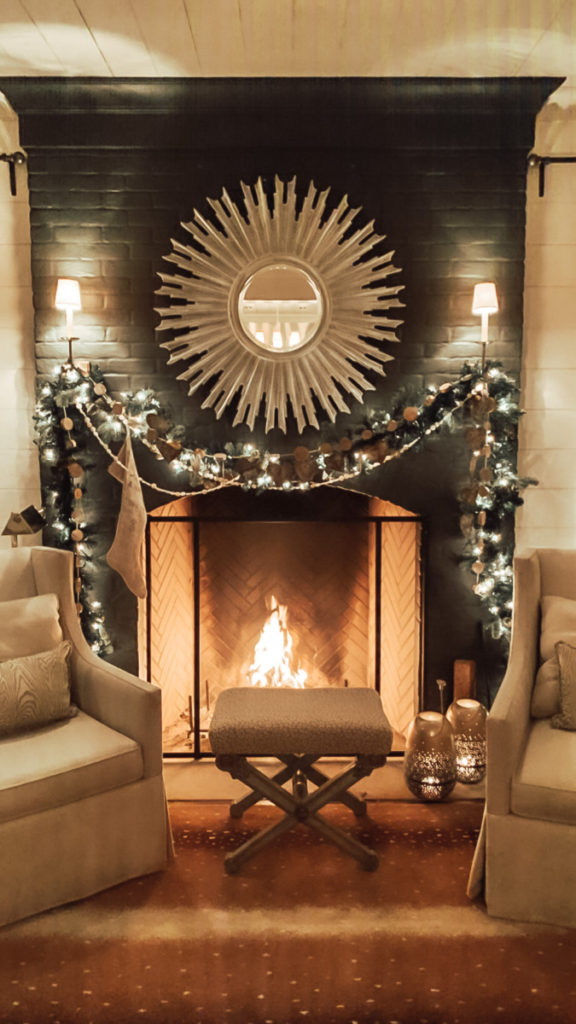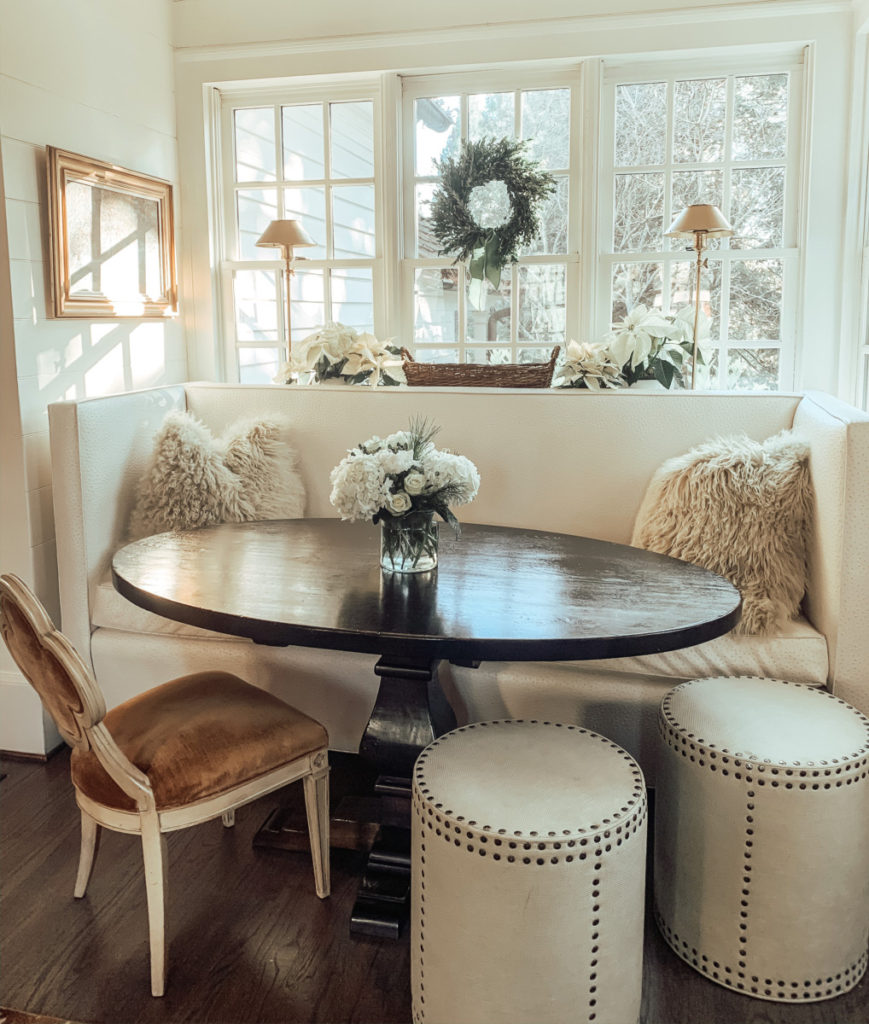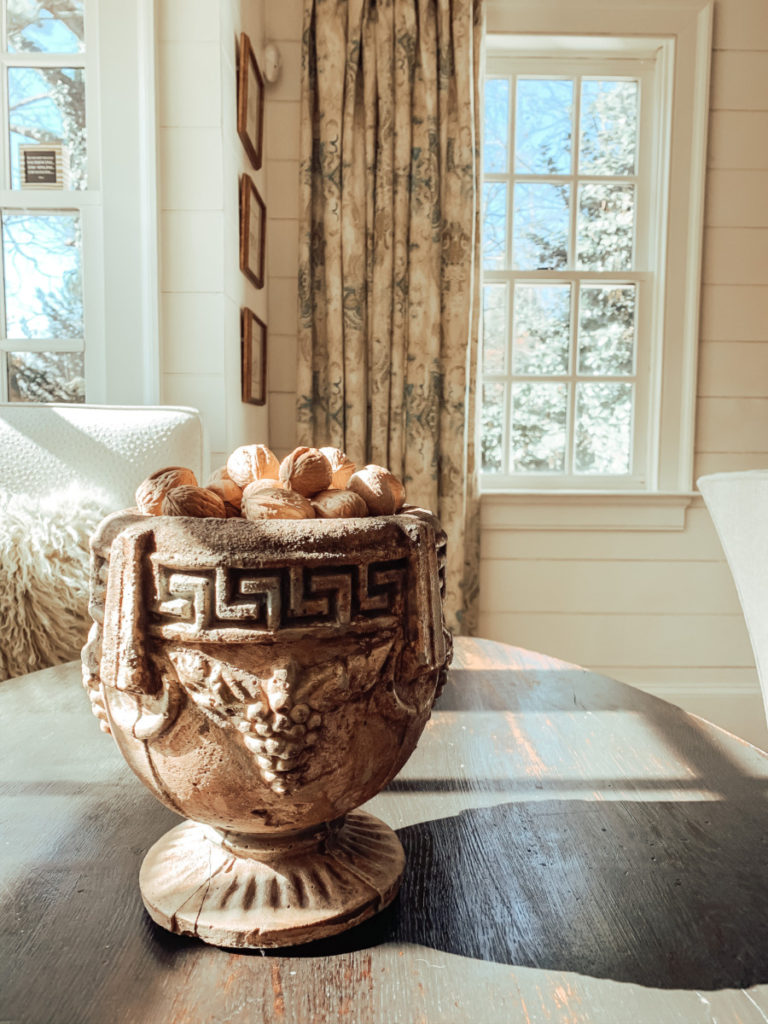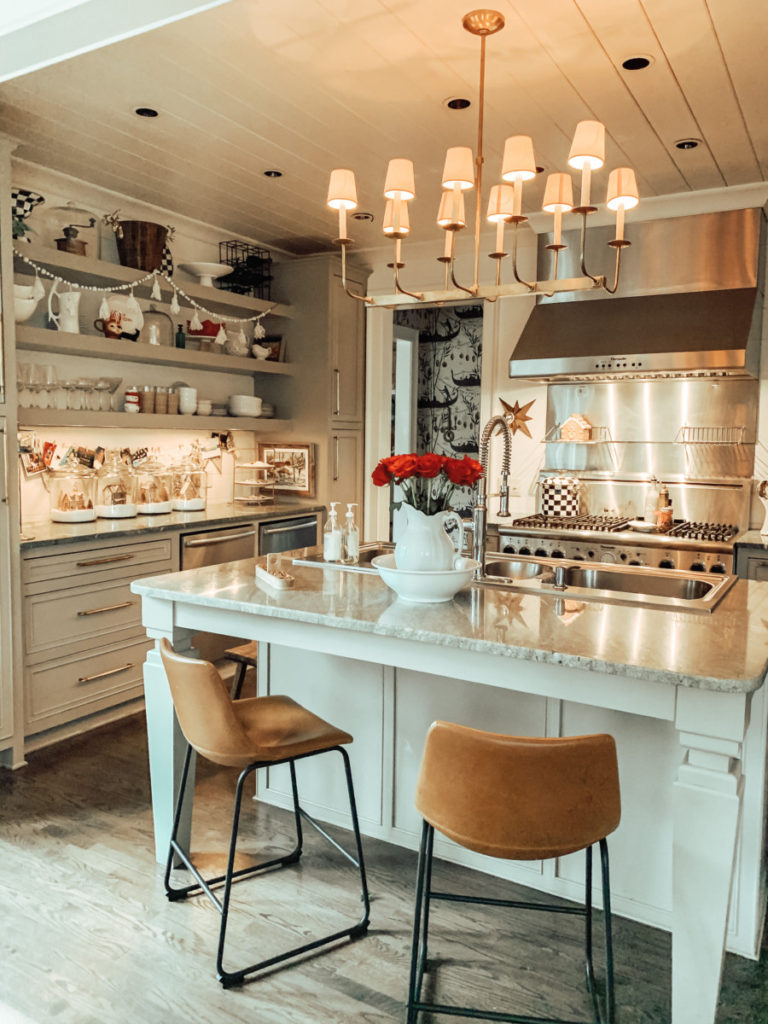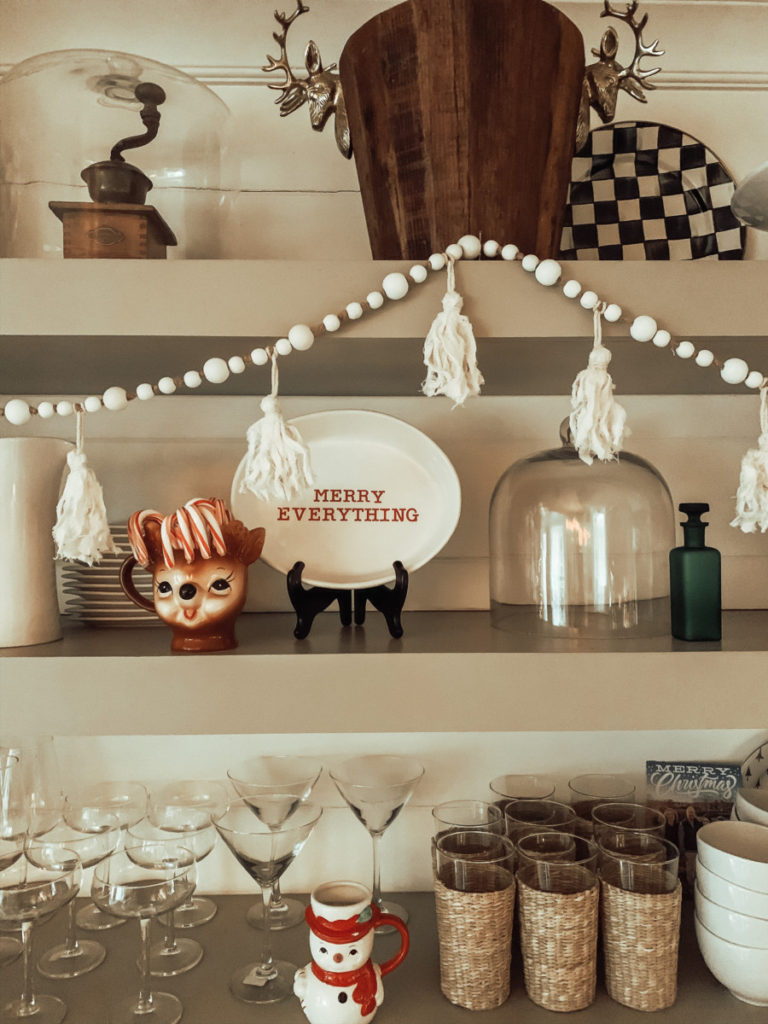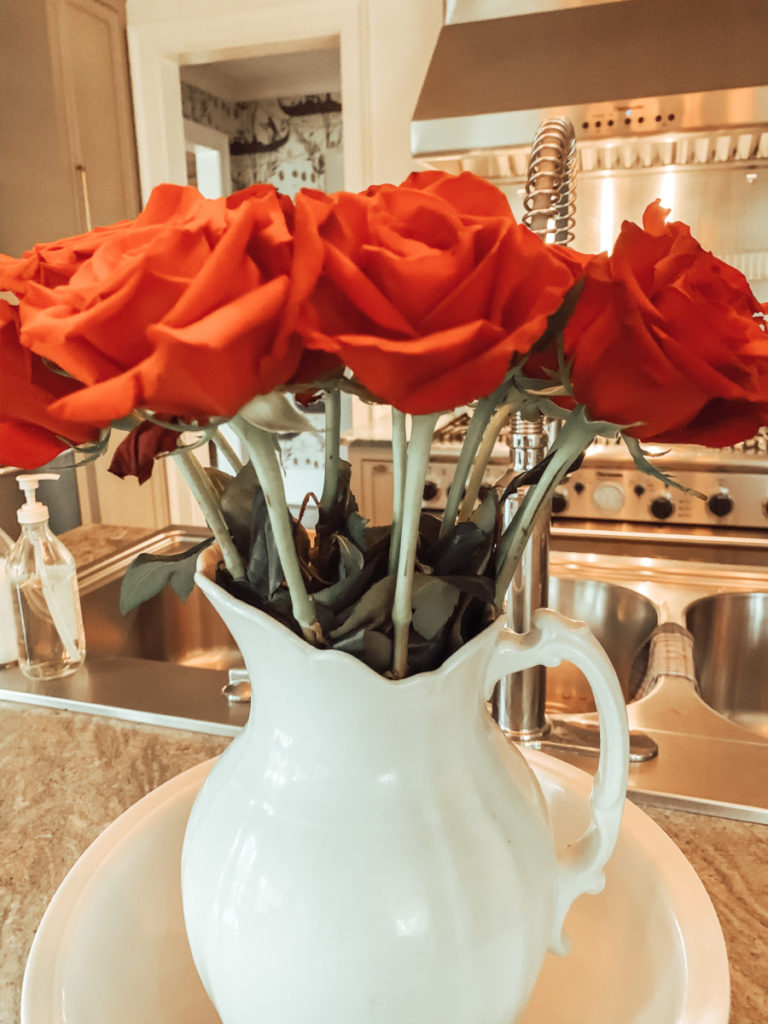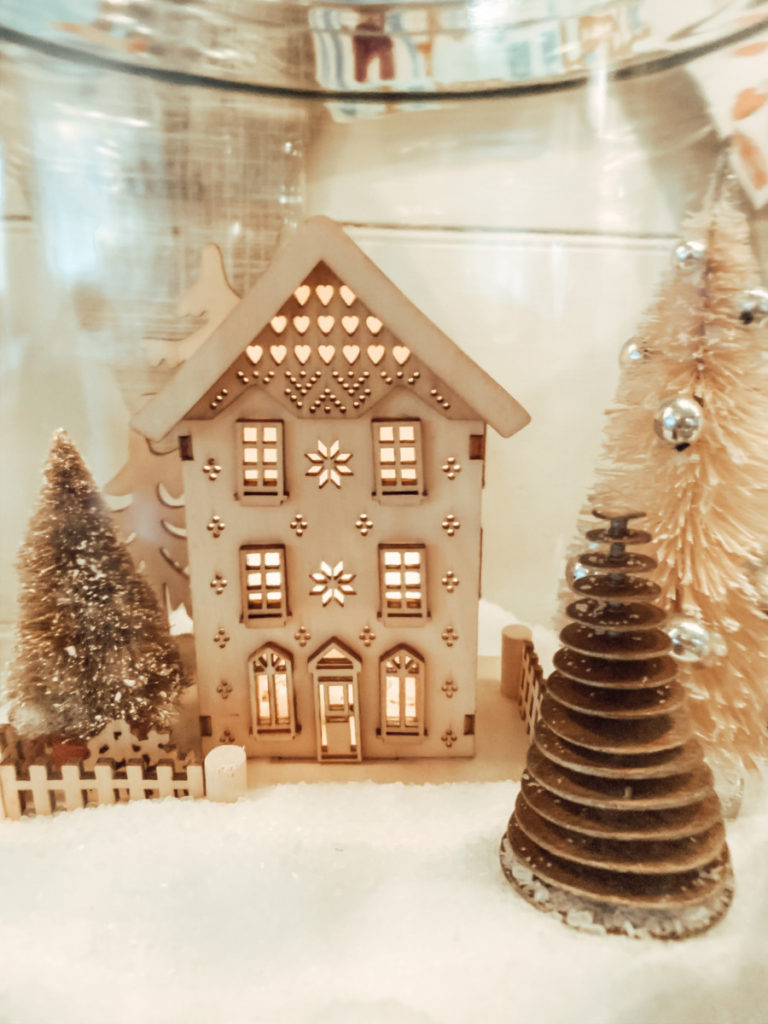 Well friends I think this is probably a good place to stop for now. Please join me again tomorrow when we finish the first floor, our bedroom, upstairs and outside. Also wanted to share with you some of our beautiful clients rooms decorated for Christmas too!! And my most favorite holiday tunes for your Christmas Day playlist.
Until then, happy holidaying!!! And thank you for coming by!! I hope you enjoyed the tour so far and have all kinds of ideas spinning in your head with your cherished decor.
loads of love, peace and progress,