Helllloooo friends! (by the way autocorrect wanted to change my hello to "hellhole friends" -hilarious. I beg to differ autocorrect!). I visited the most recent gorgeous Atlanta show house last week and my initial and repeated reaction, every time I step foot inside one, is wow, we really are lucky to live in such a design mecca city. VERY spoiled here in the South with the abundant talent, resources and overall style. I think once you peruse through these photos, you'll agree. So let's get to touring!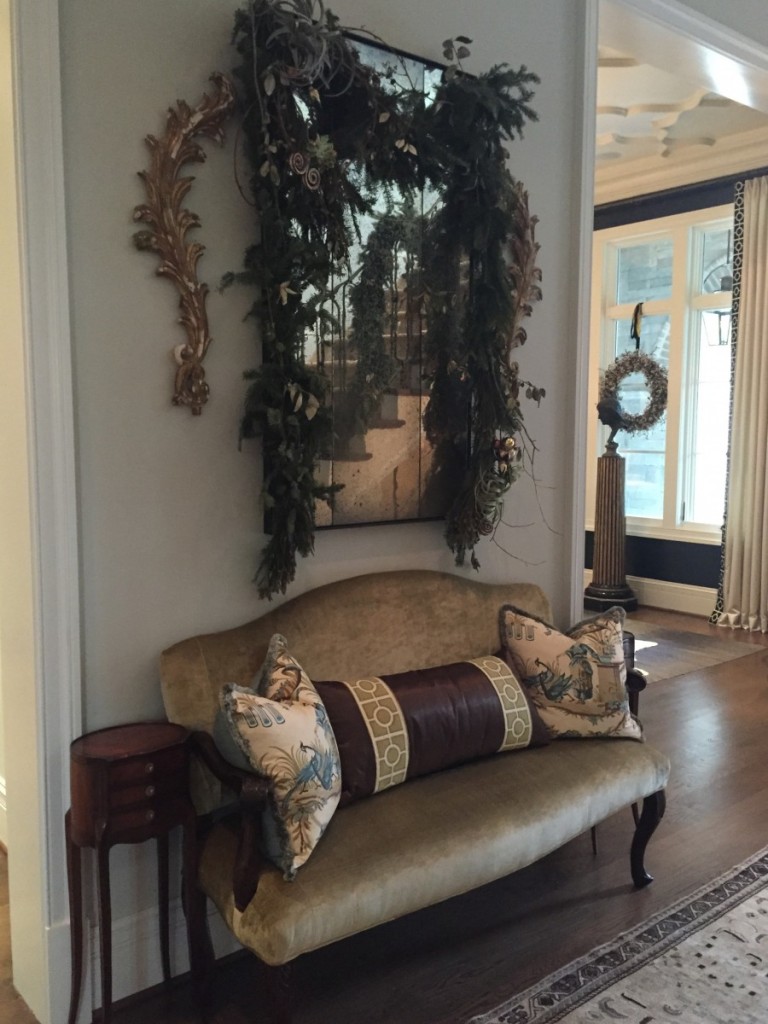 The perfect study of mixing pattern, texture and trim RIGHT HERE. And the Robert Allen show room informed this week they'll be launching a very similar trim soon!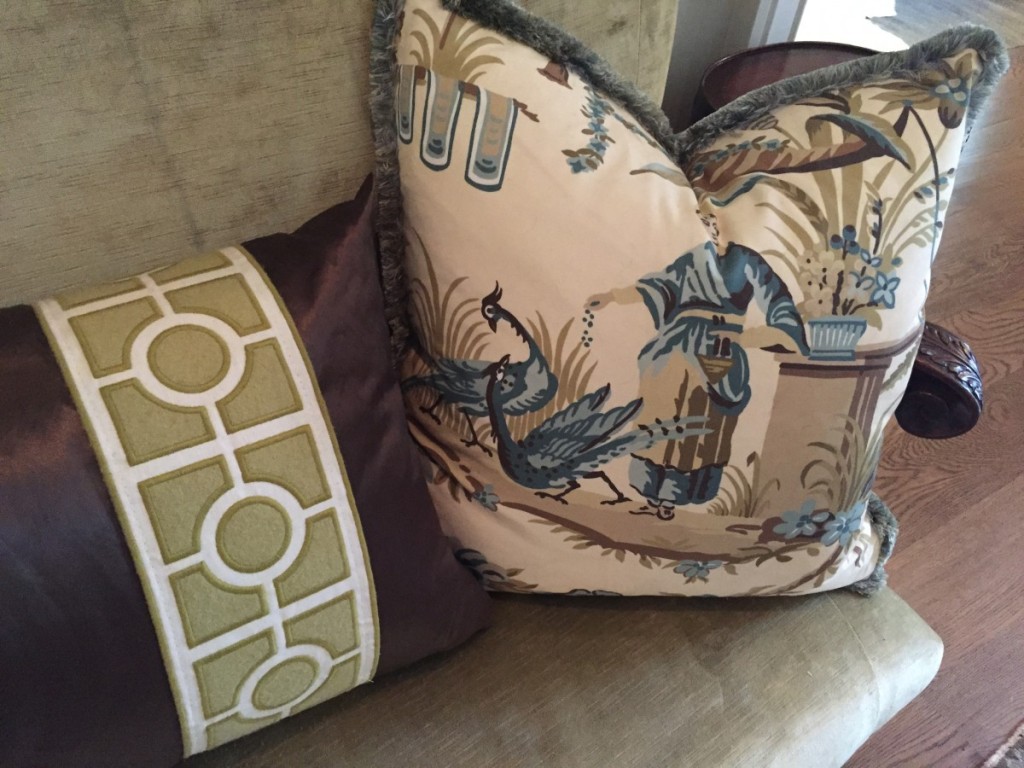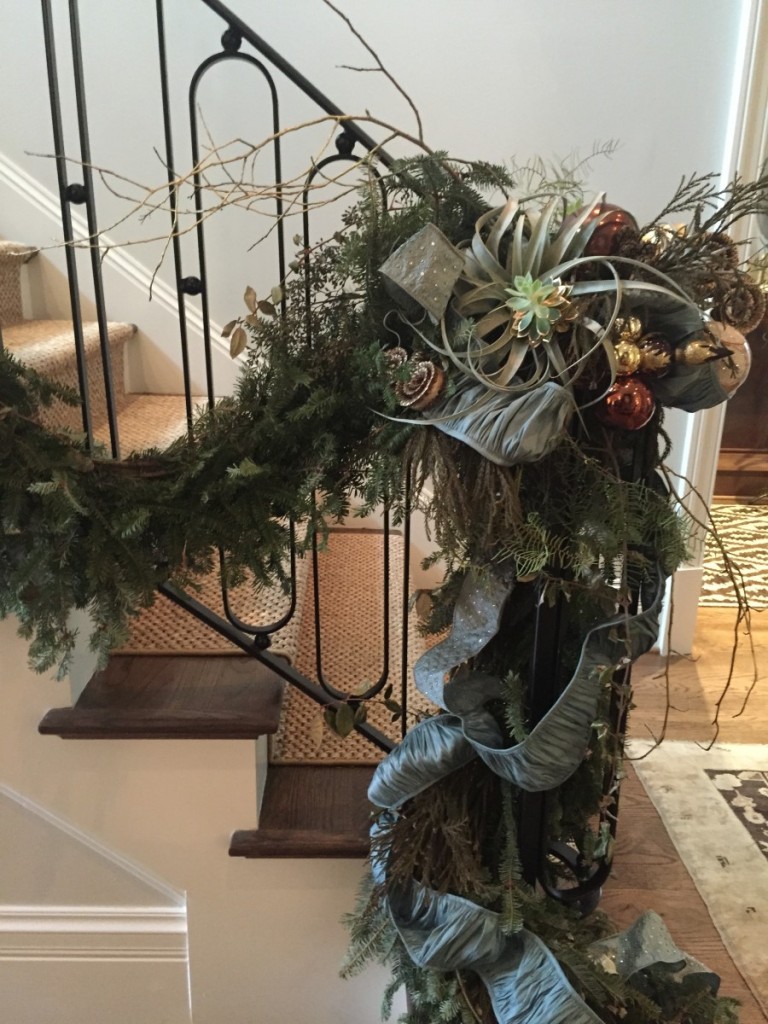 If any of my college roommates are reading…check out the air plants team! Hahaha. Just an absolute drop dead holiday staircase. And the metal railing! Gaga.
I just love pairs of stools like these up next and the beautiful trim detail. Its details like this that make interior design SO MUCH FUN. And bring a sense of uniqueness to your space.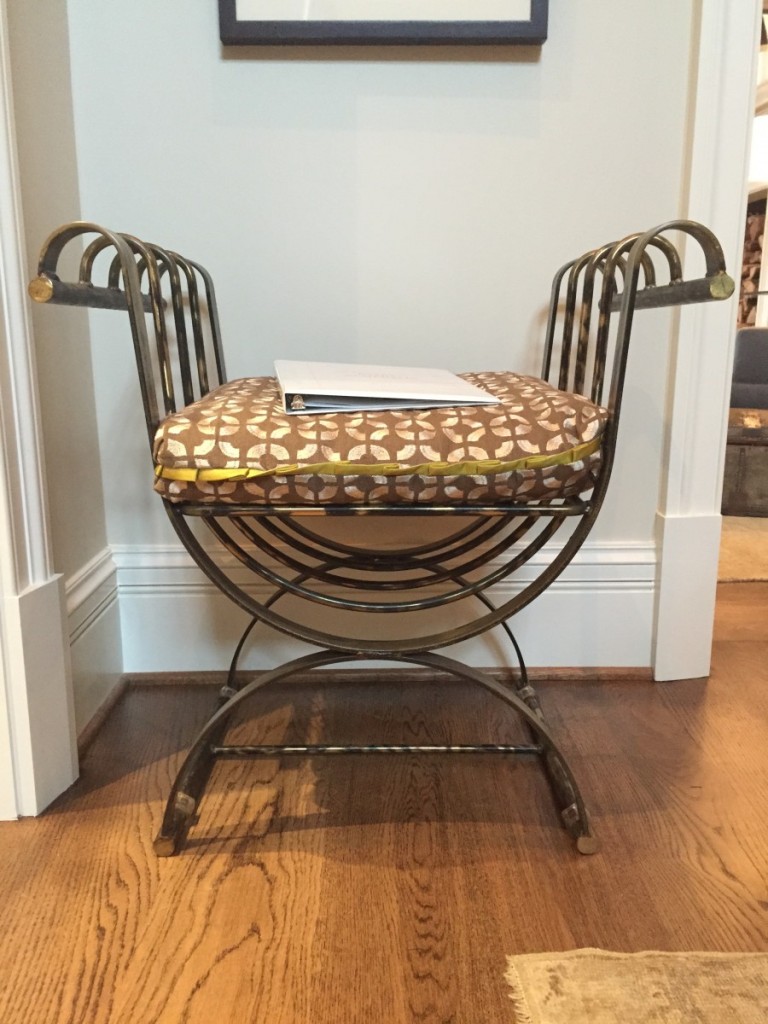 Prepare to fall out on this next room…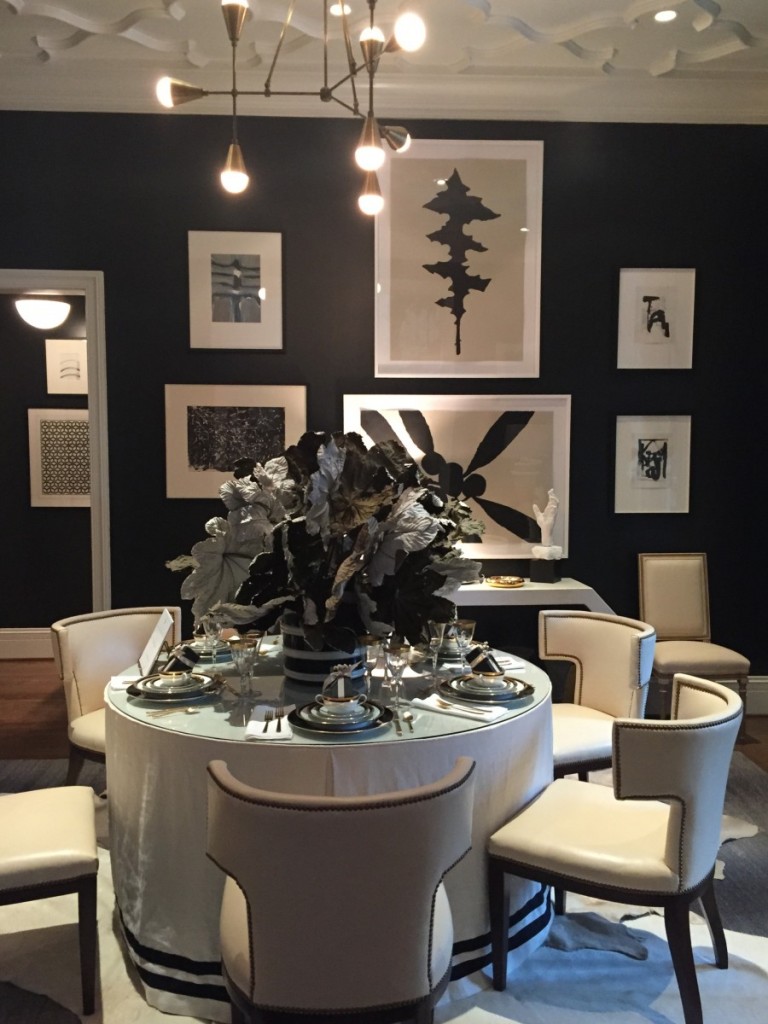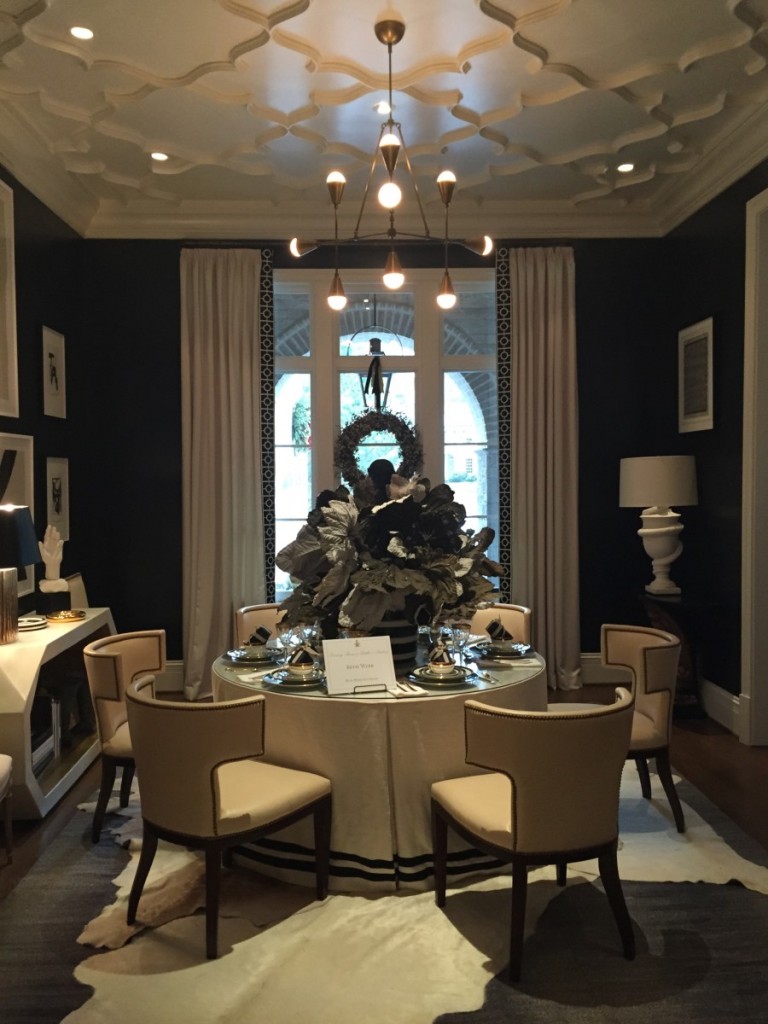 Or Susan Ferrier's living room…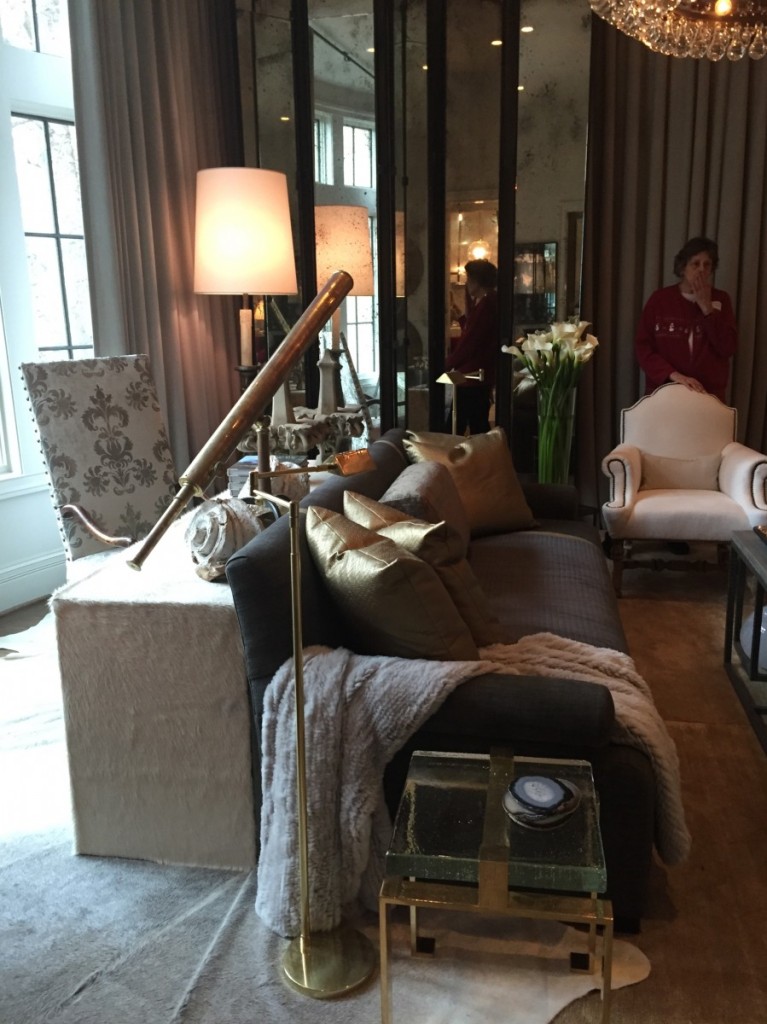 HOT! Her attention to scale and balance is like no other…the way she mixes high, low, middle – dang. Miss Diana Vreeland said it best "the eye has to travel" and it sure does in her spaces.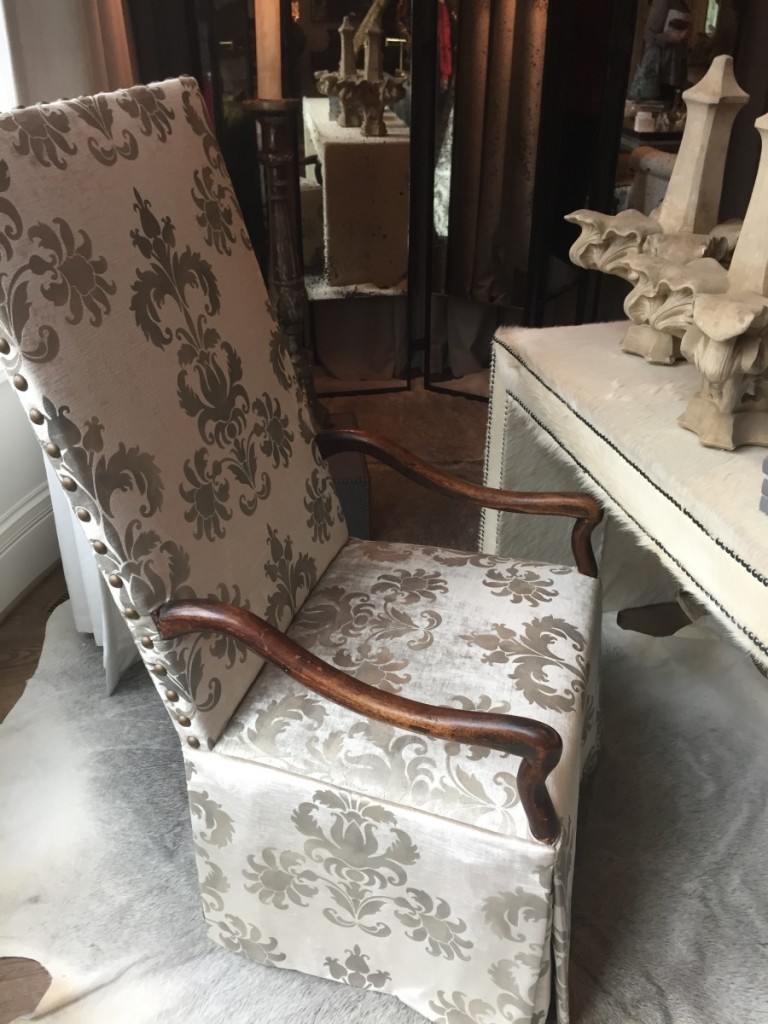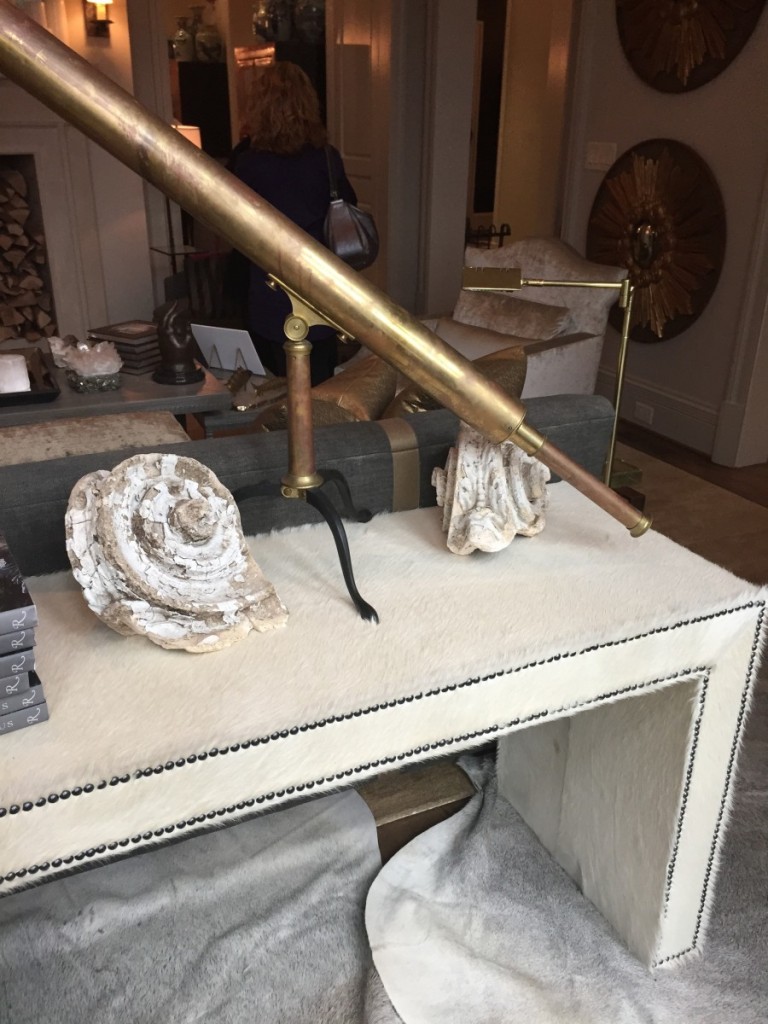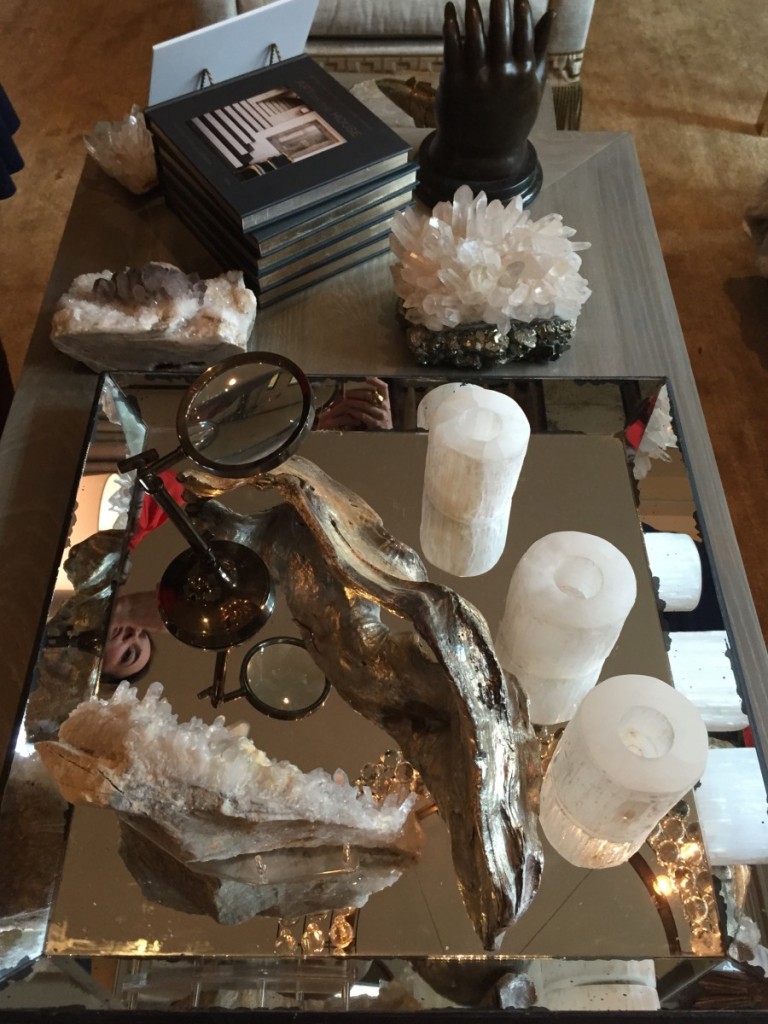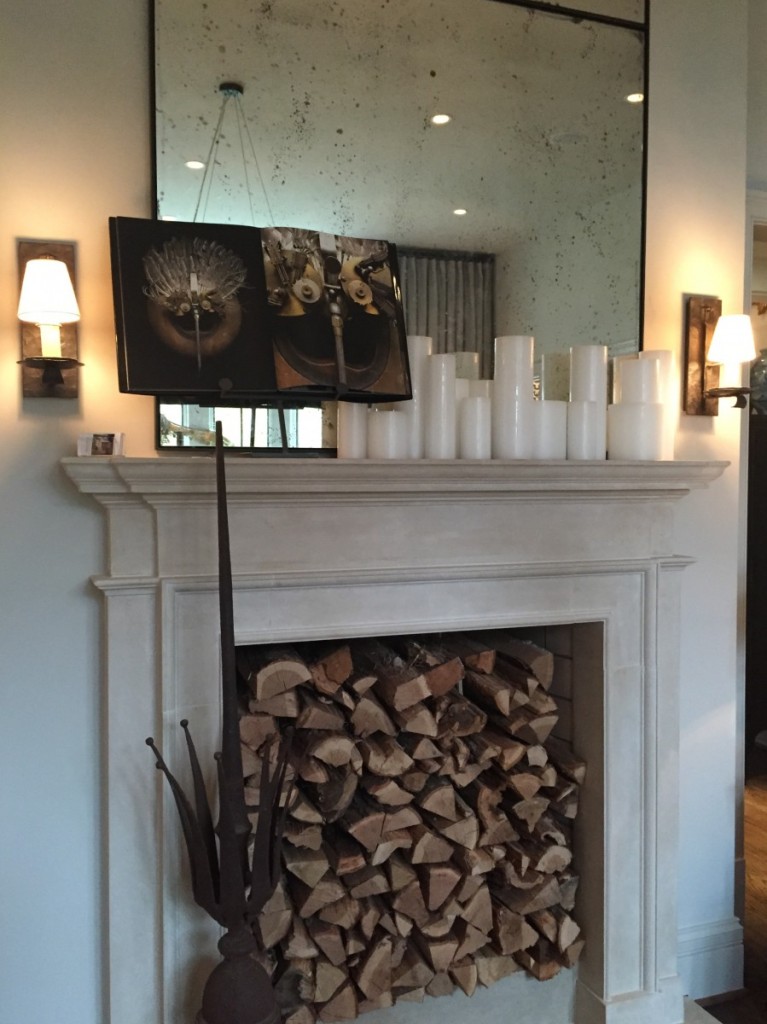 One of the things I enjoyed most about this show house was the KILLER accessories. Made me wanna come home and set fire to all mine (and go blow up my bank account at BD Jeffries buying some of these).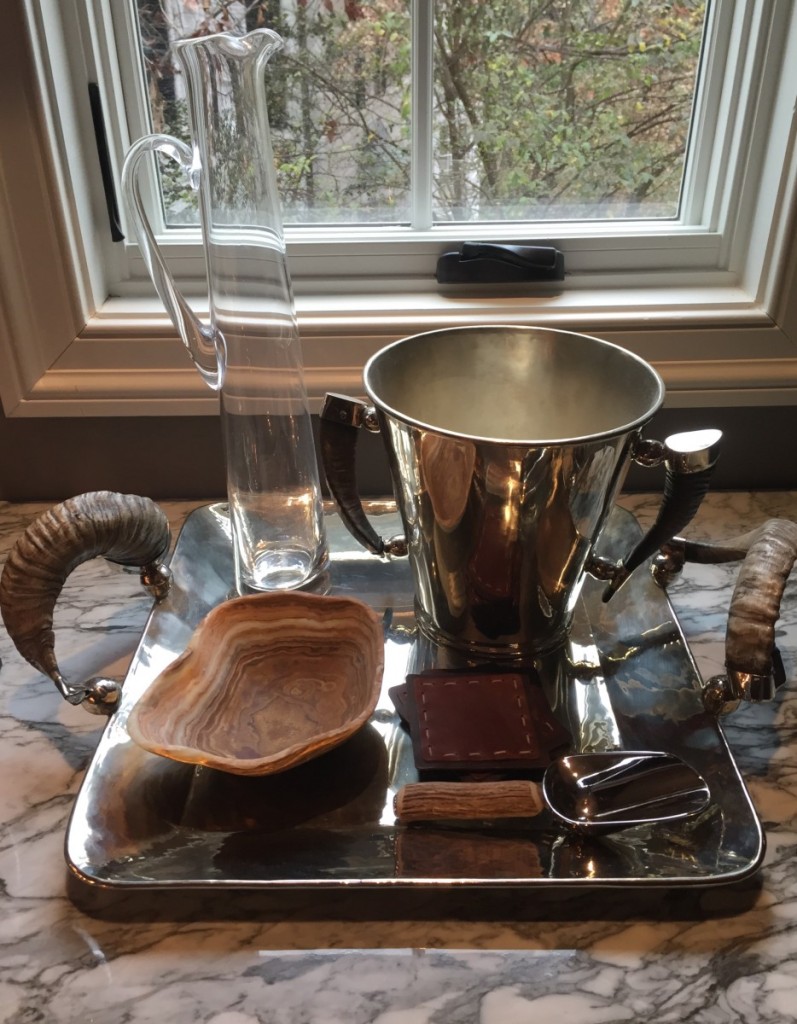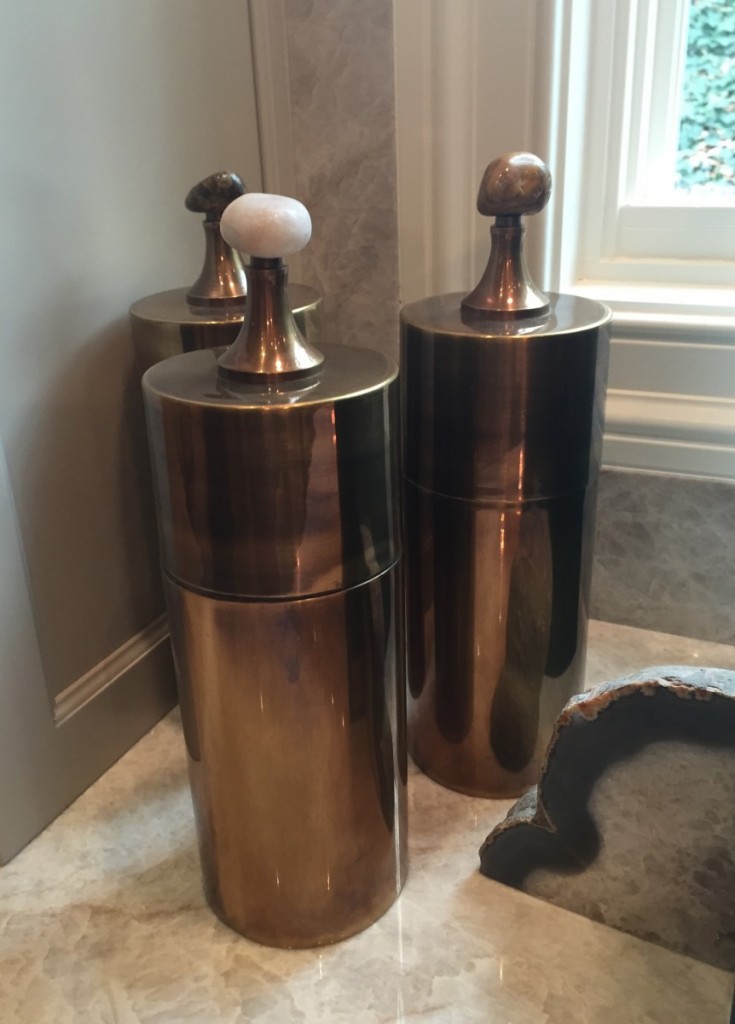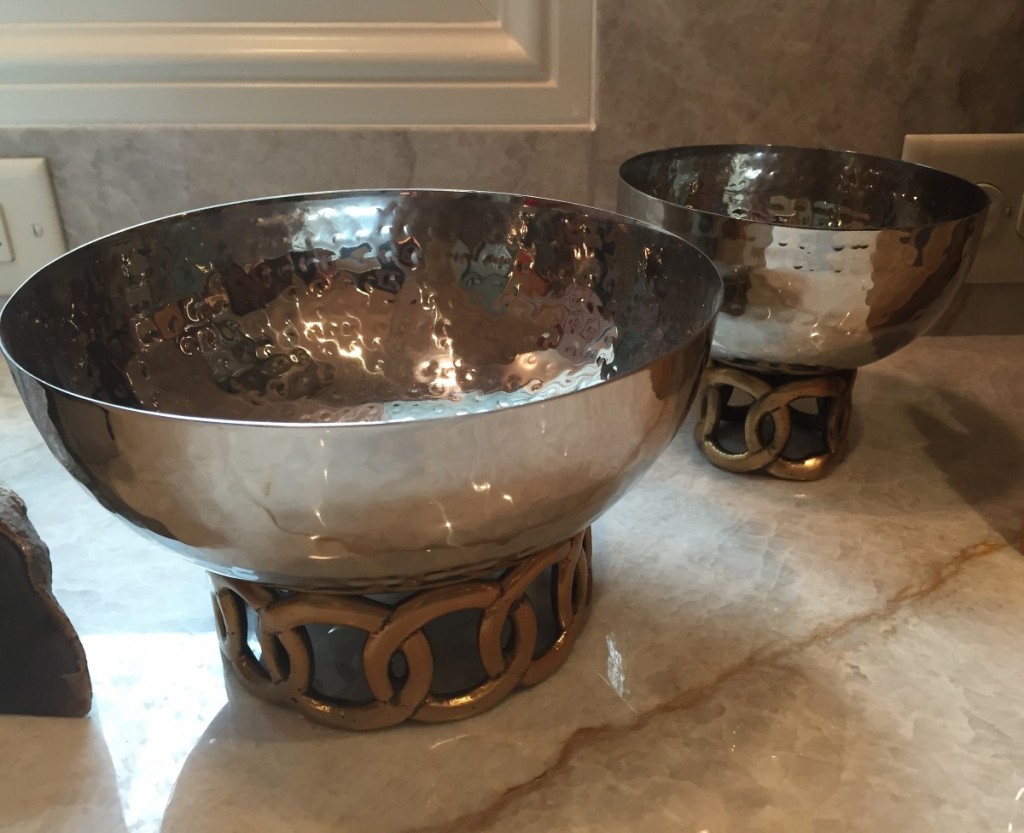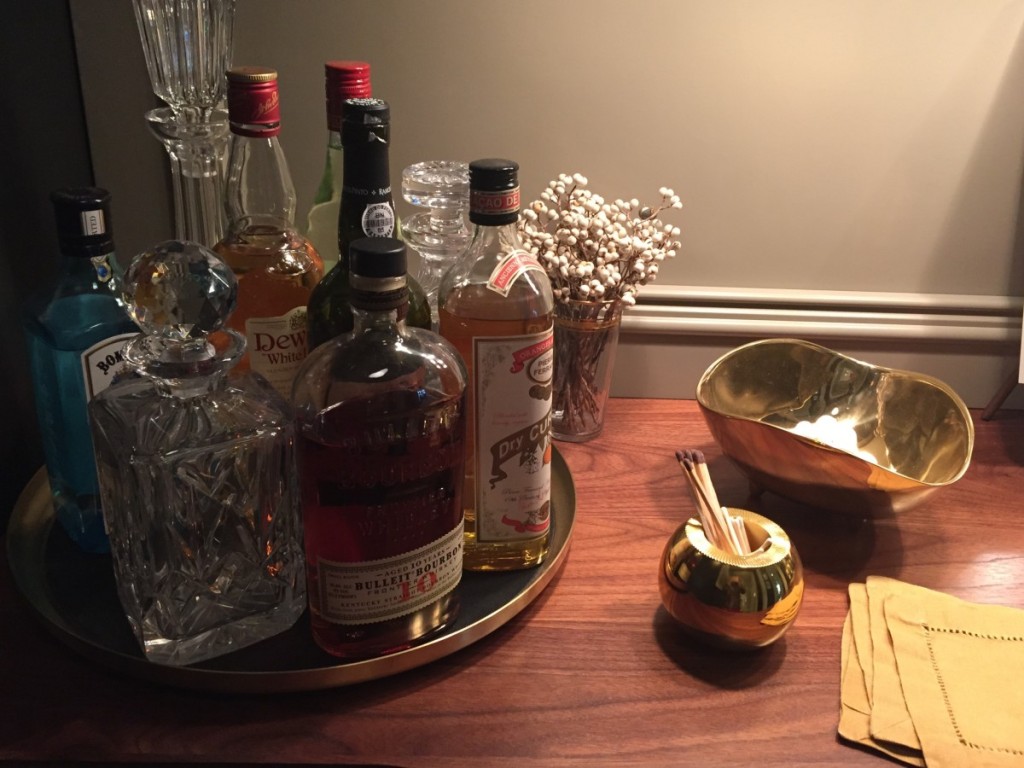 Speaking of BD Jeffries, they were responsible for this luscious powder room and bar area…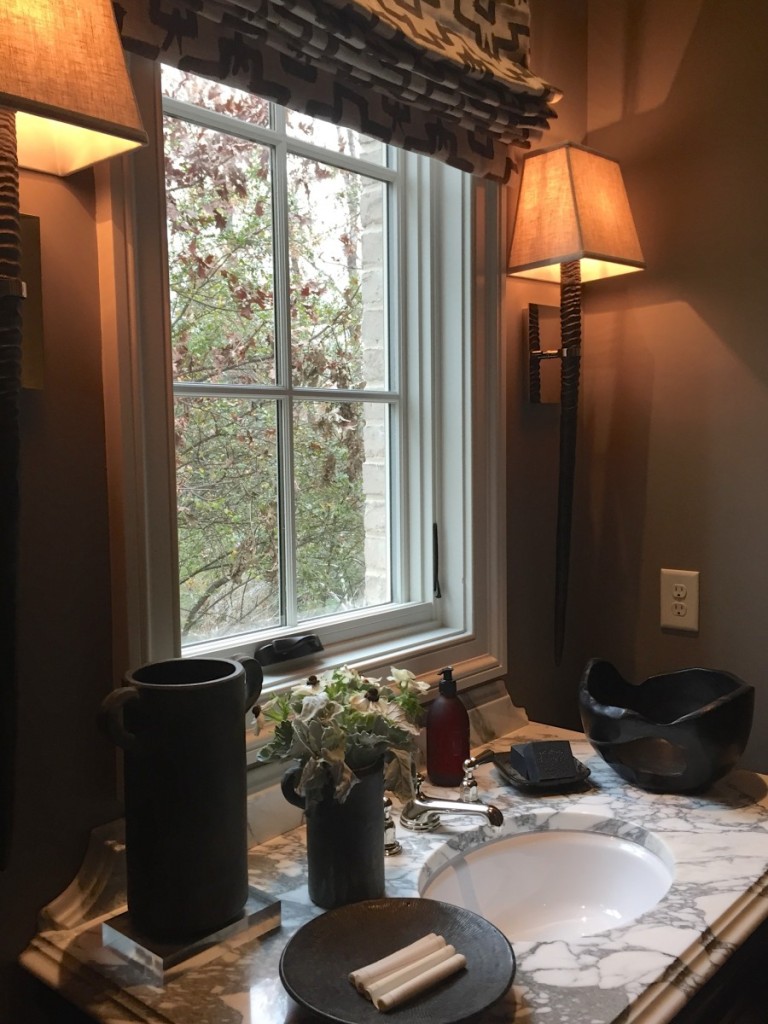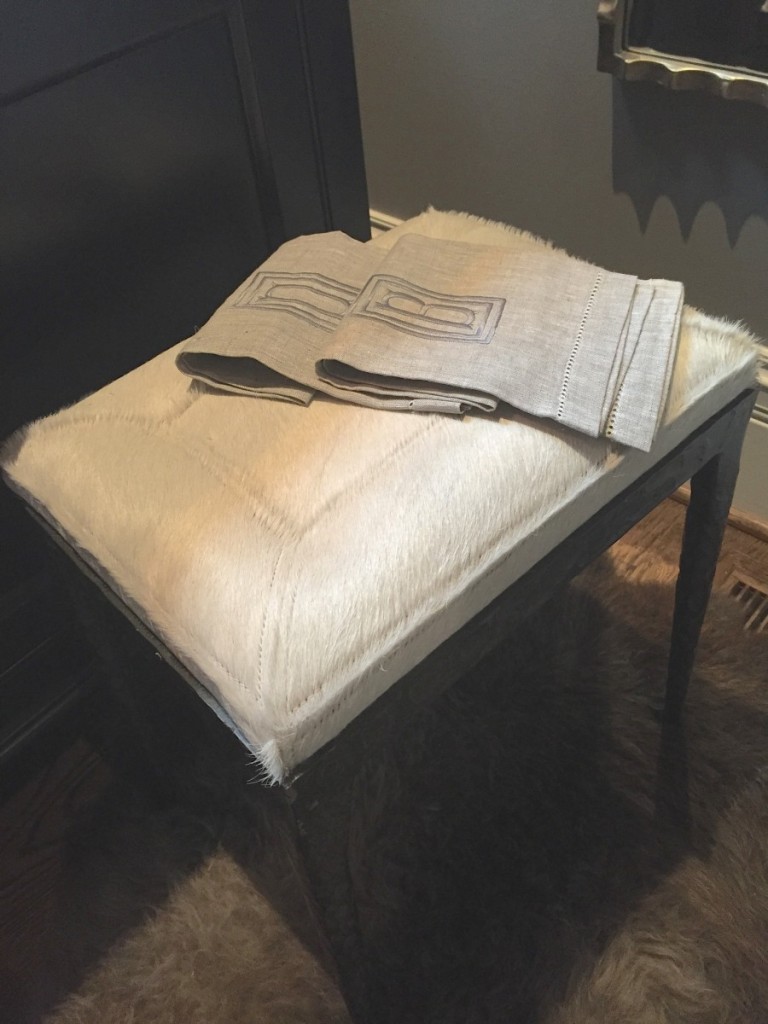 I'll take a hide stool Santa!!! Pick me. Pick me.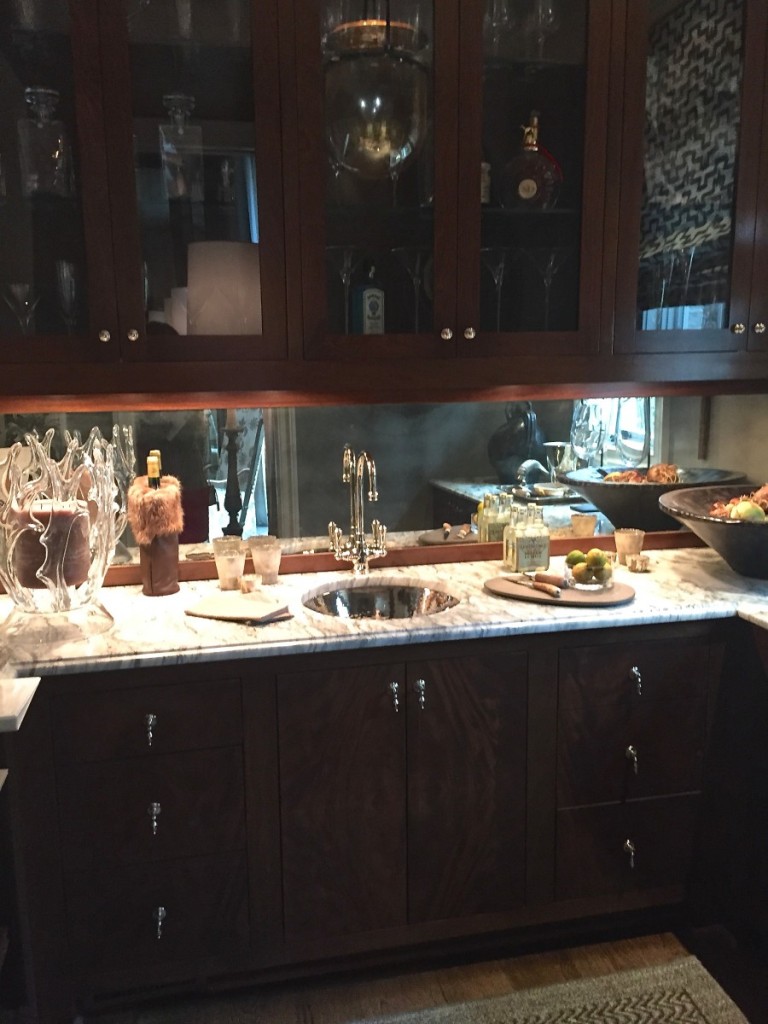 Moving on to the family room, drop dead kitchen and breakfast nook…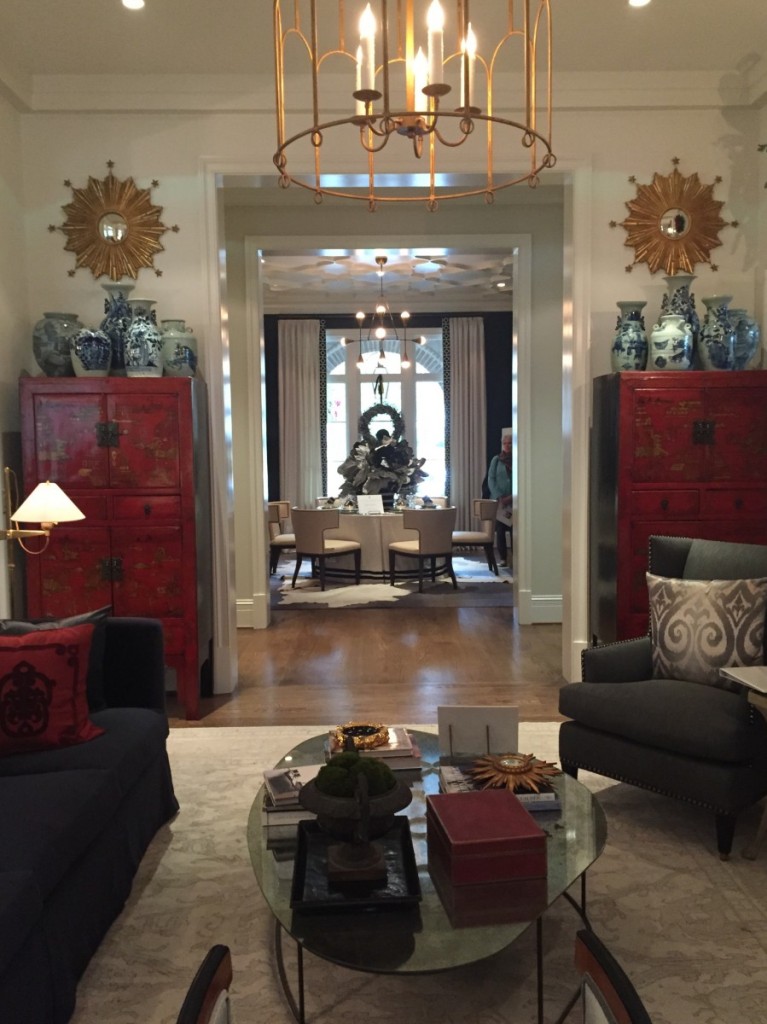 Amy Morris : STUD.
Kitchen WHOA.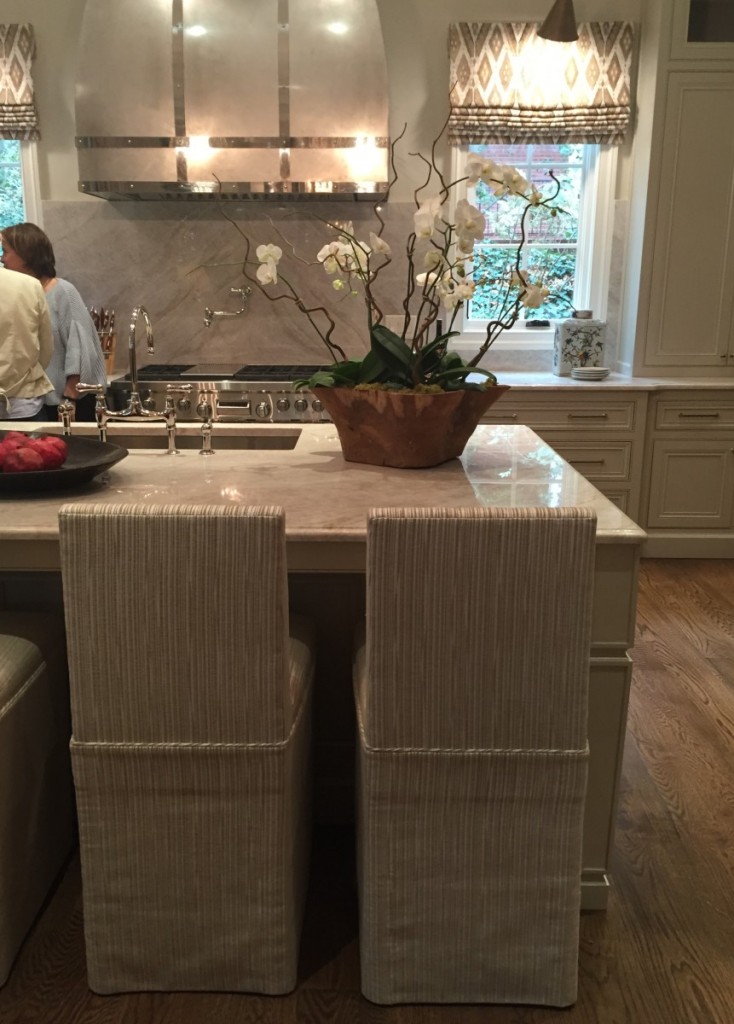 Notice how the barstools were slipped completely down to the floor…very nice. Or notice my homegirl and fellow designer babe Lindsey…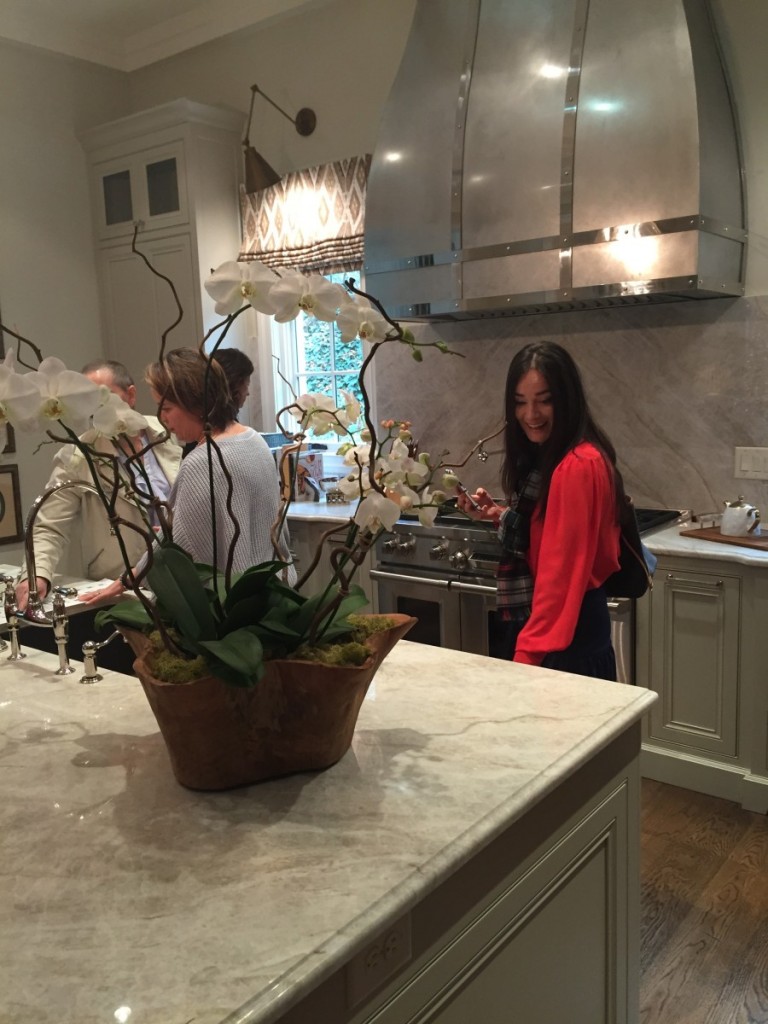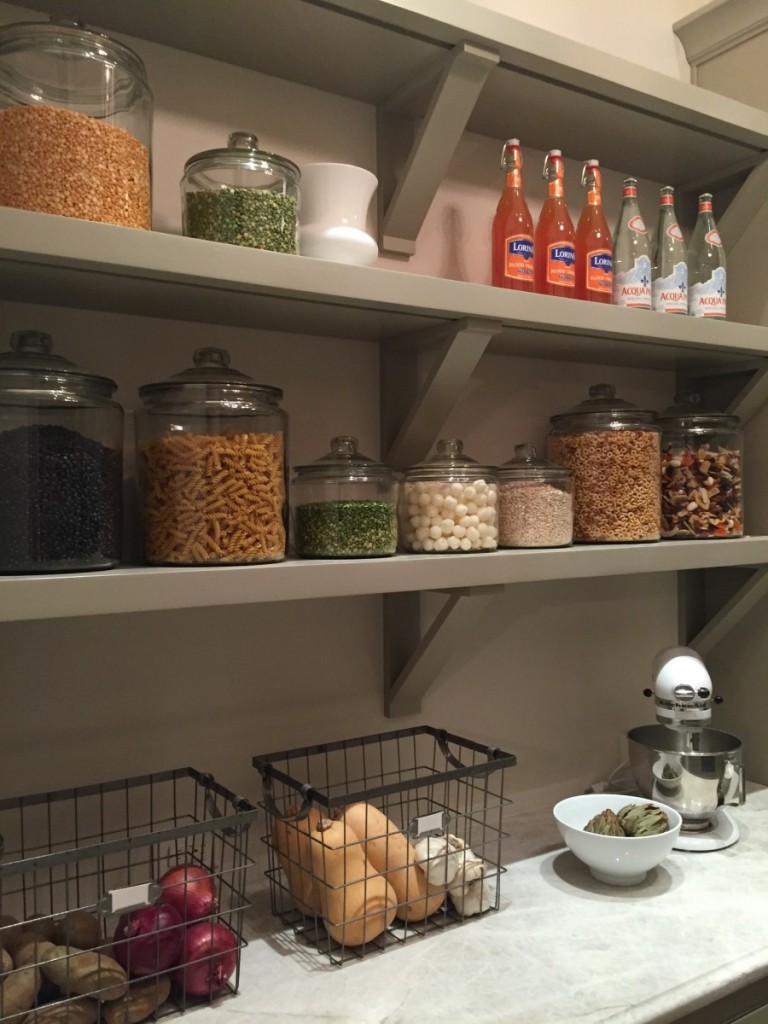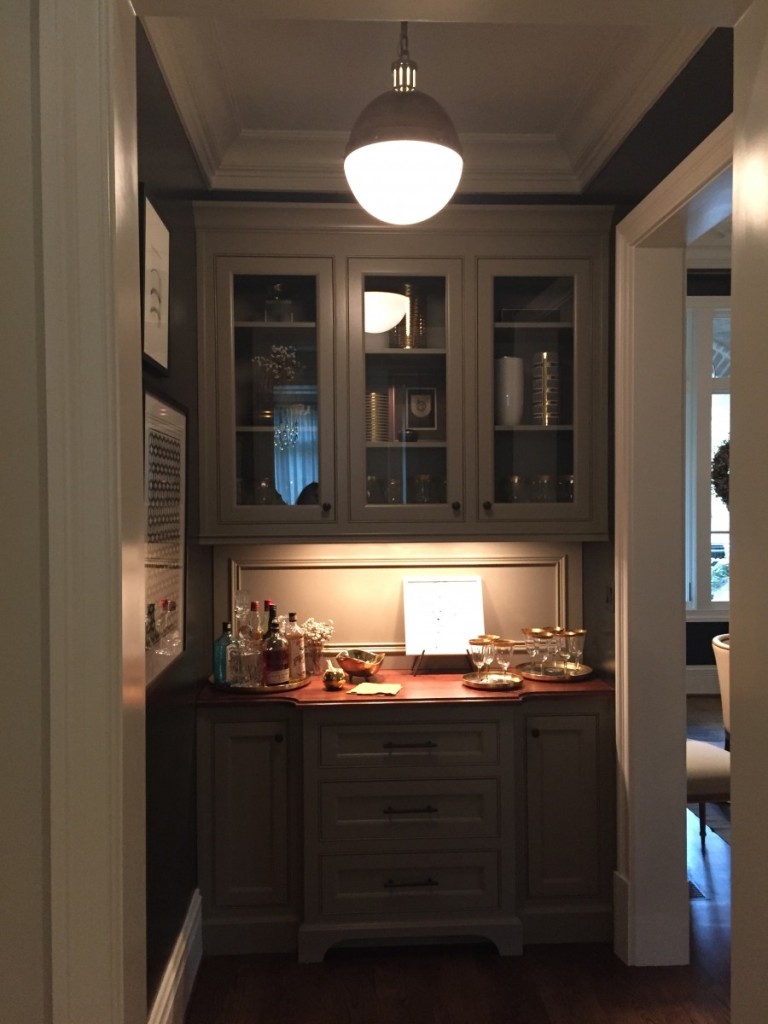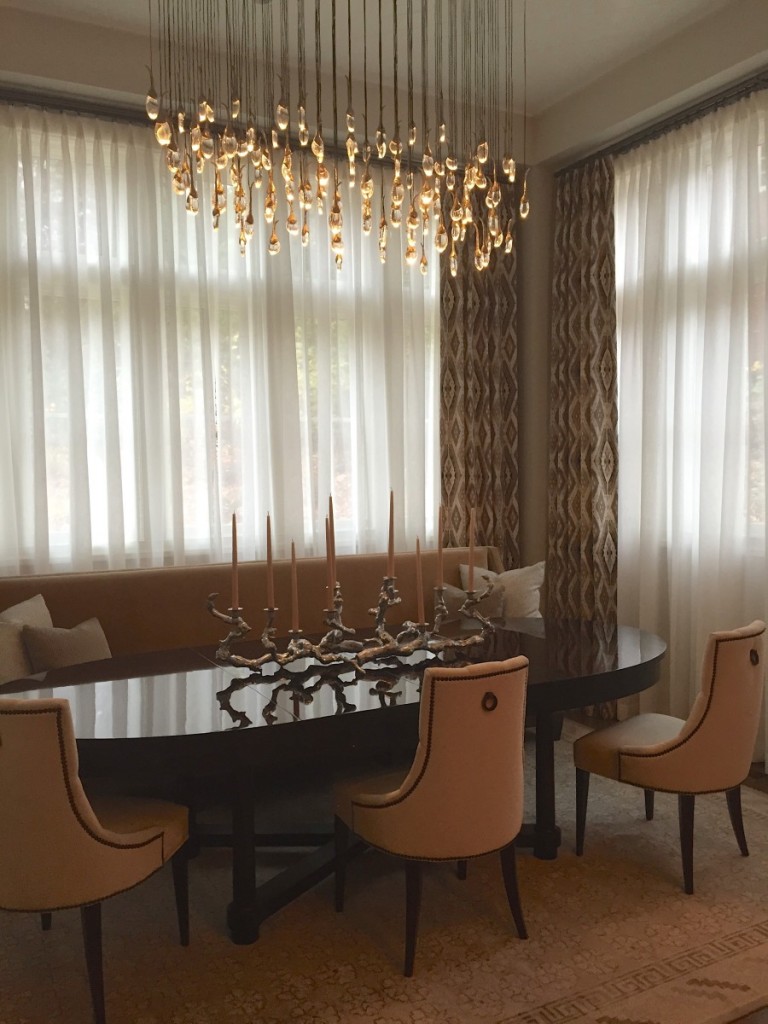 I've always loved these dining chairs…maybe I should consider them in chartreuse for my dining???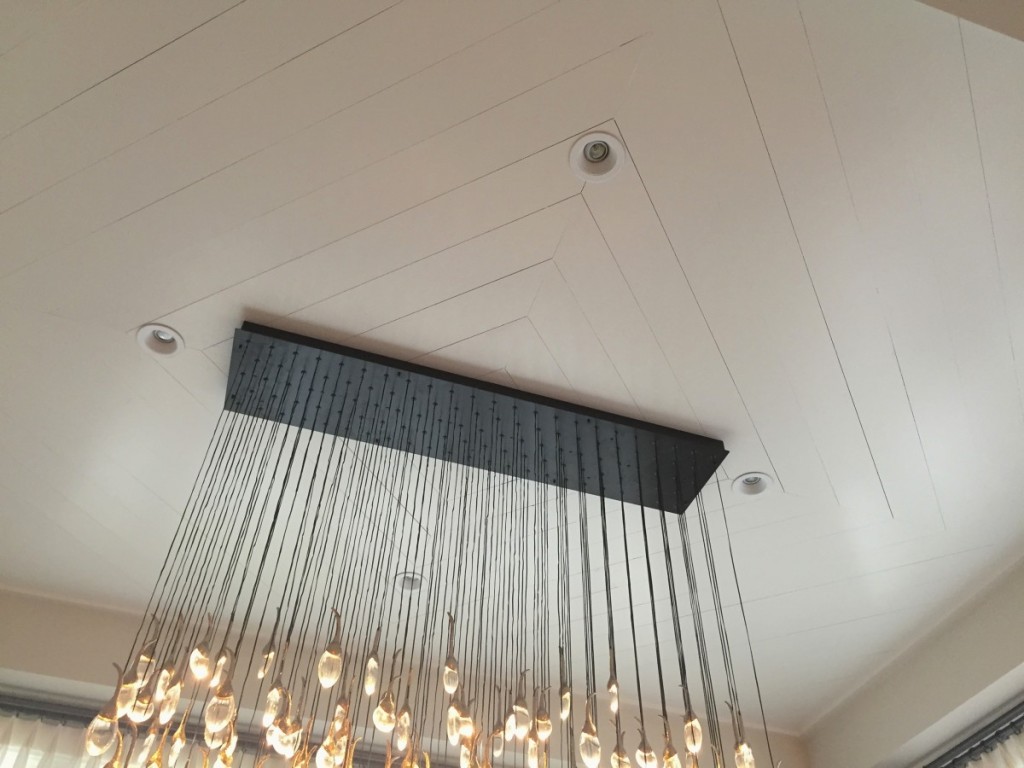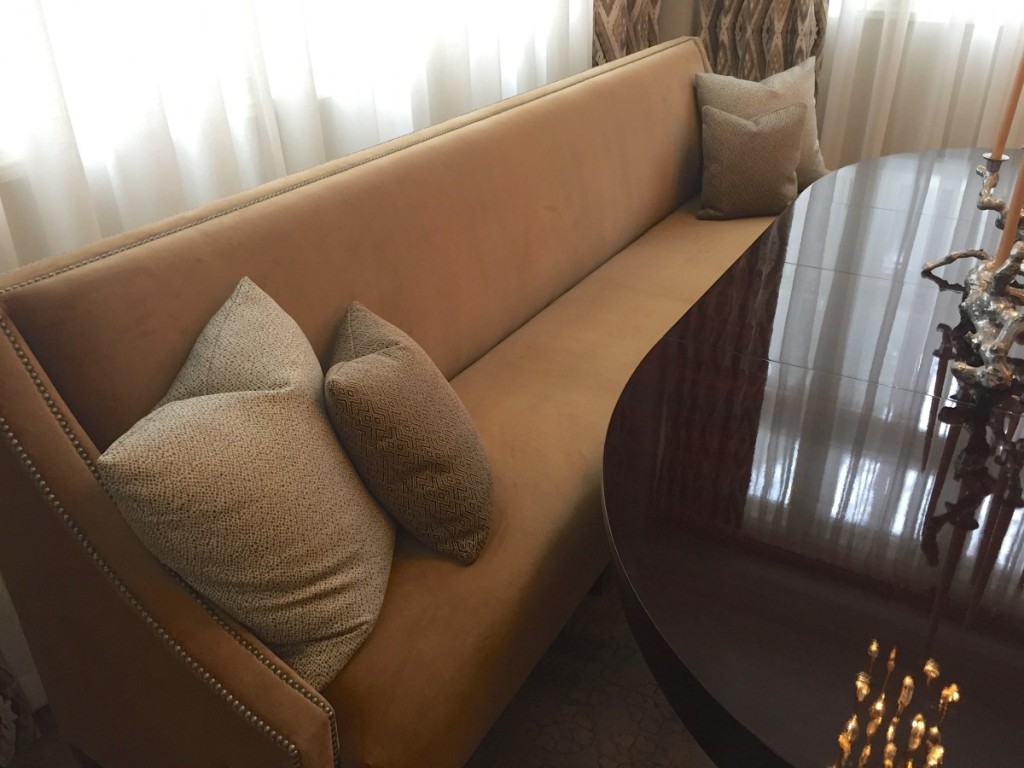 Every man's dream was Bill Ingram and Danielle Rollins study space. Ralph Lauren is proud!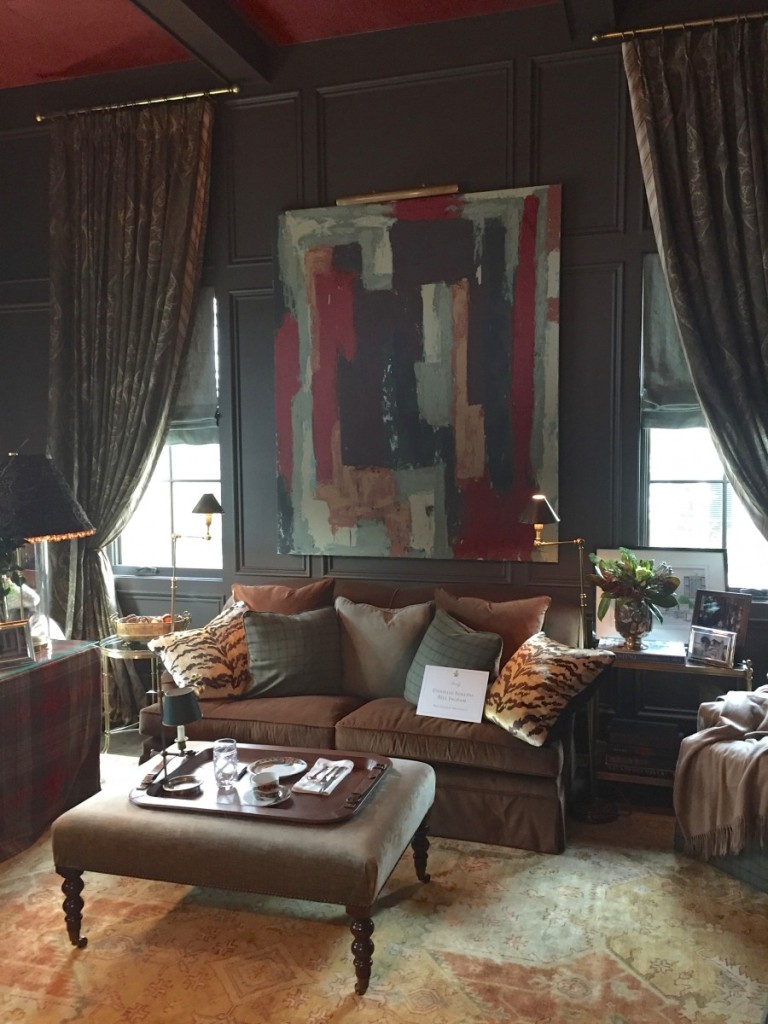 I've had a hankering for these floor lamps for years! Available through Circa Lighting.
I love little details, like robin's egg blue pencils. 😉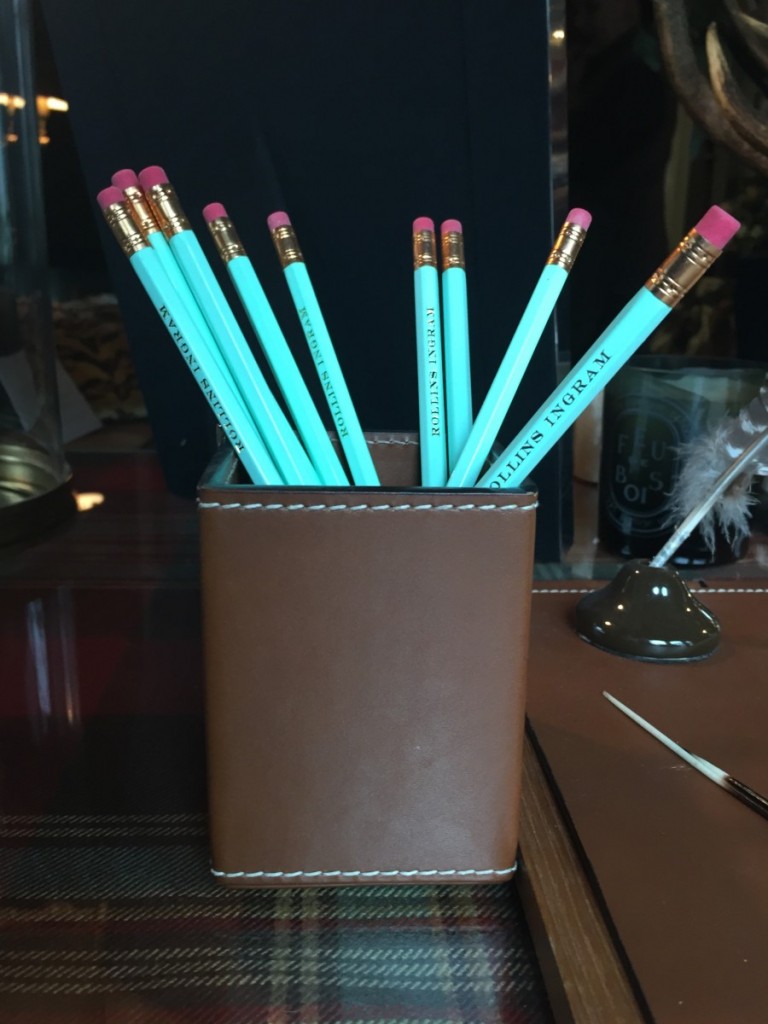 This last pic is for my sweet Grandma Bobcean in heaven.  As a child we would make these and tie pretty velvet ribbon around them to hang in our closets for a sweet smell. Happy memories.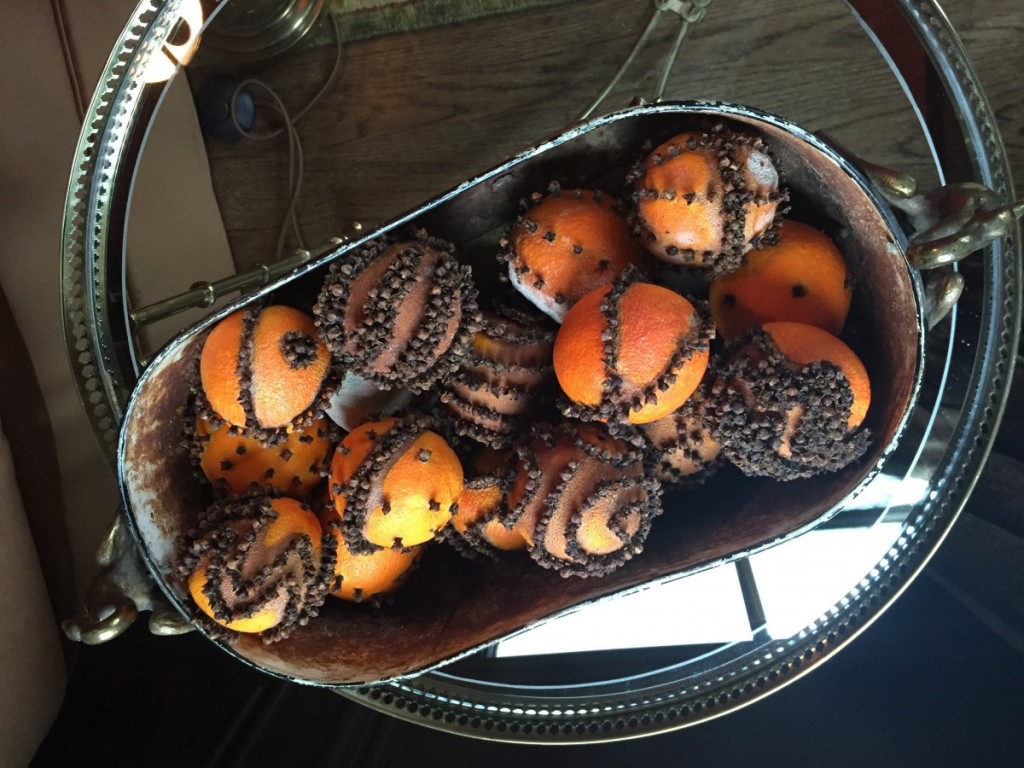 I cannot recall where i saw these drapes but hubba hubba (hardware included)…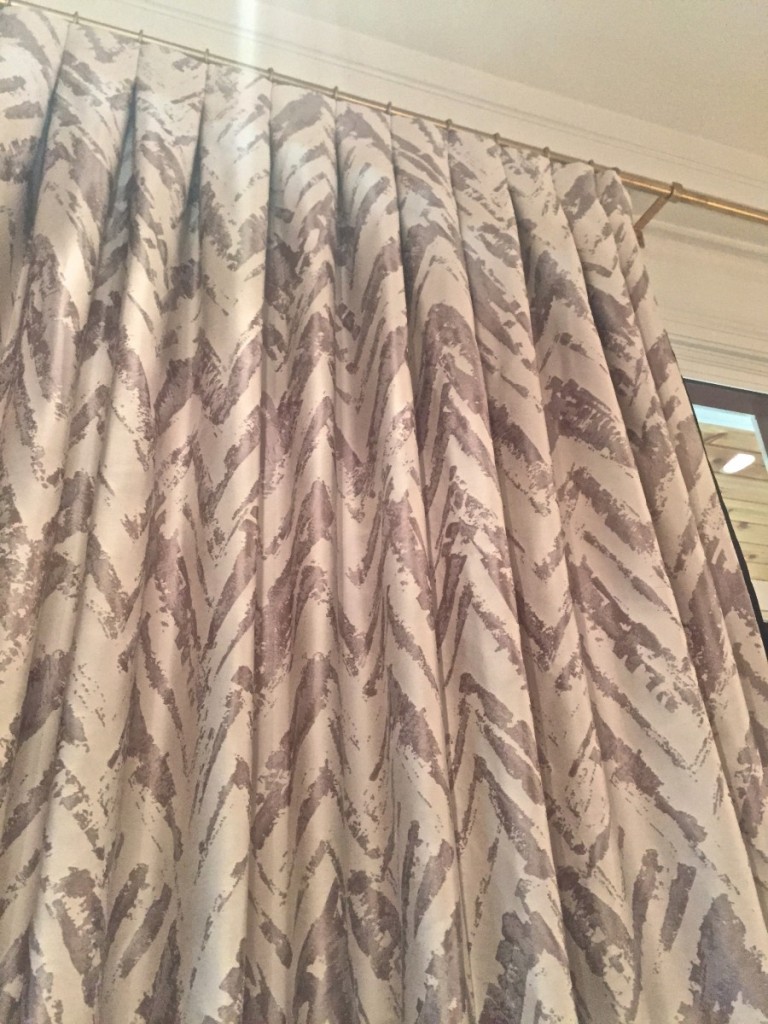 LOVED the beach art!
Fabric covered walls in the powder room…kind of sounds like an oxymoron to me, but hey, to each his own. Maybe they don't have boys.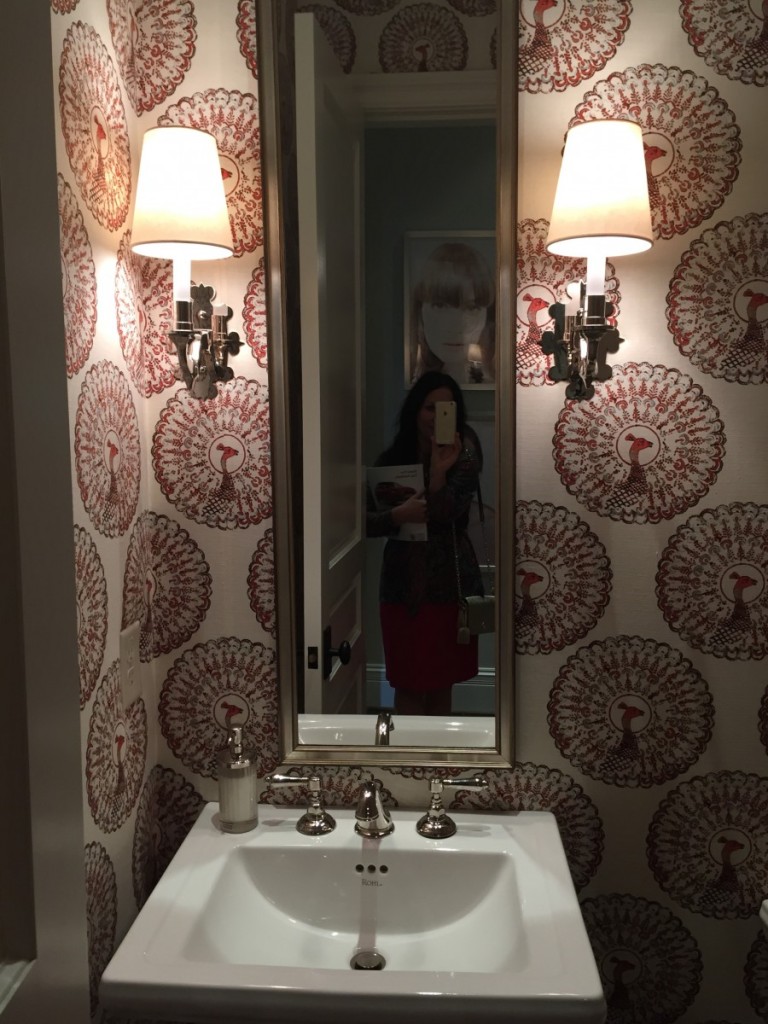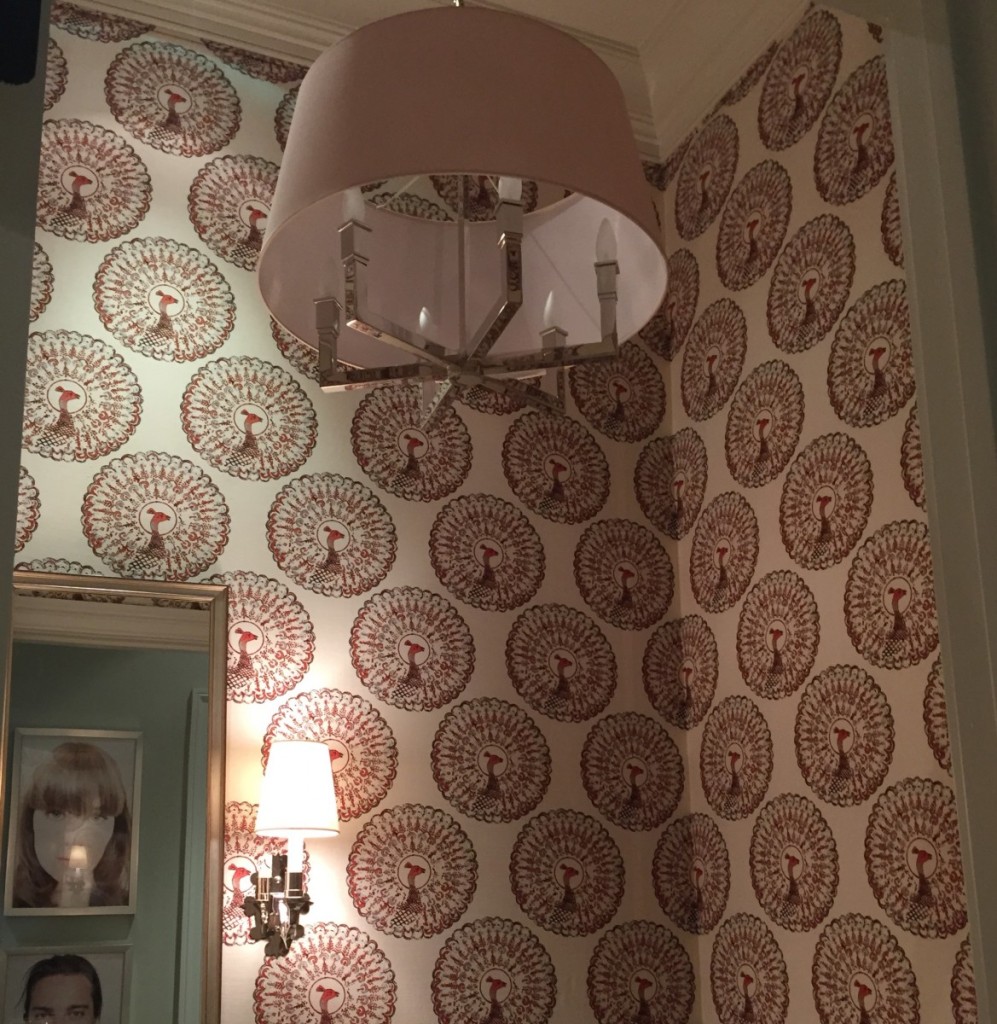 This next vignette is a stunner! Would love it in a beach house.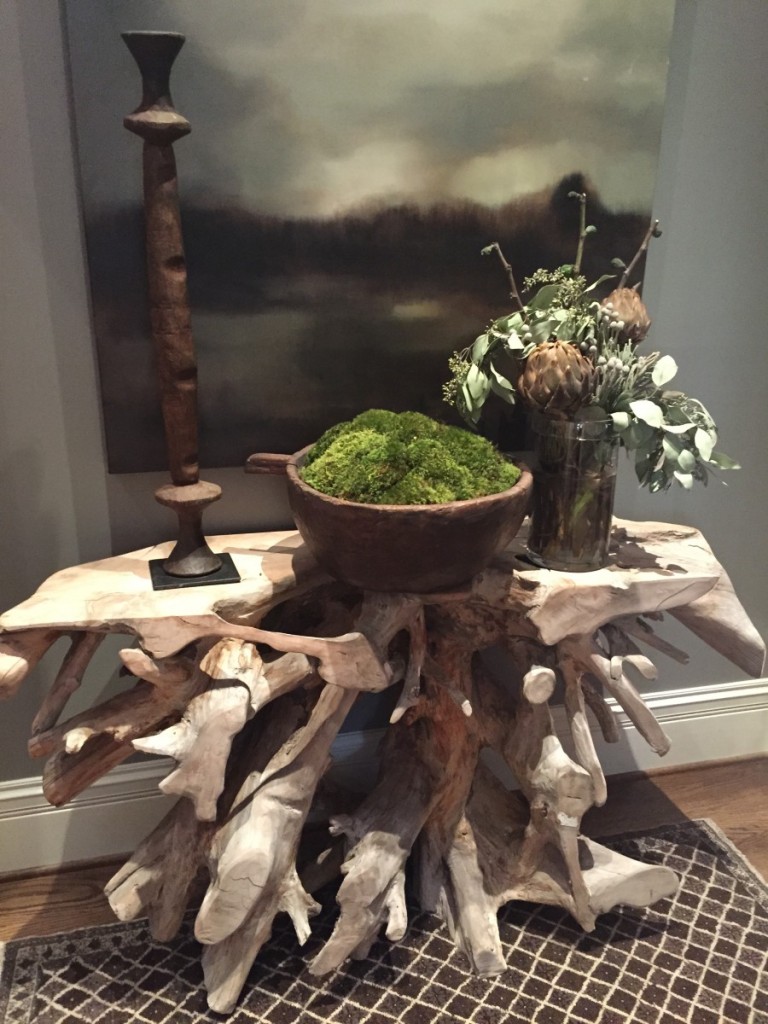 Something about simple black and white sketches in gold frames that ooze sophistication.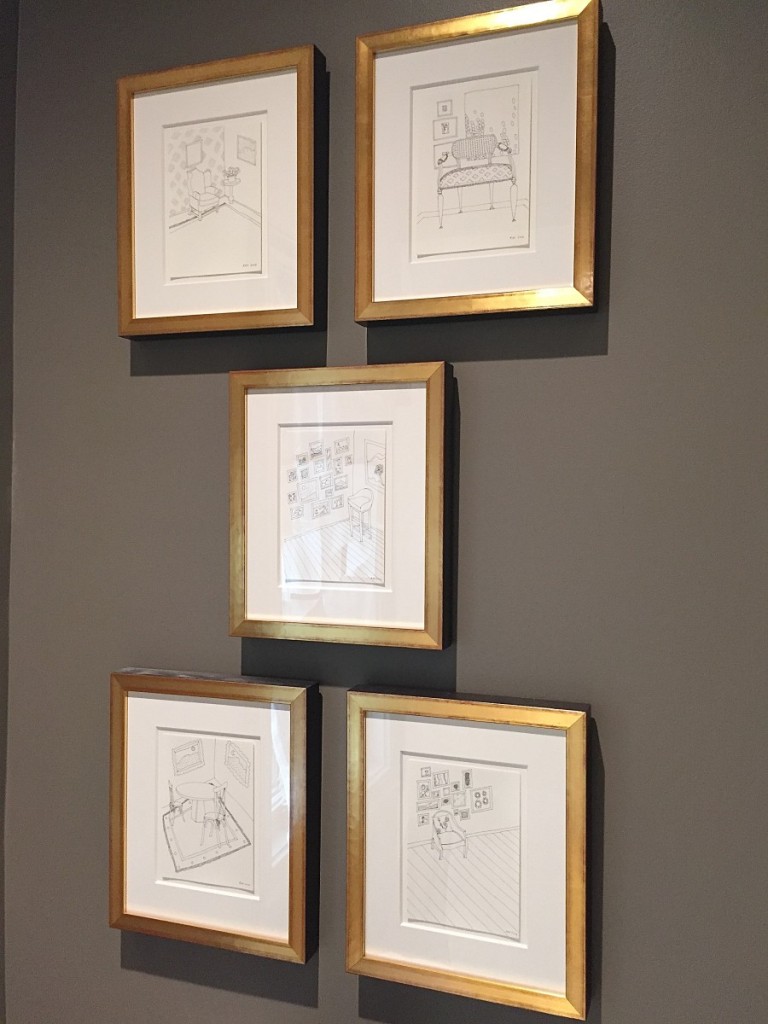 Take note of this spectacular headboard shape. Killer.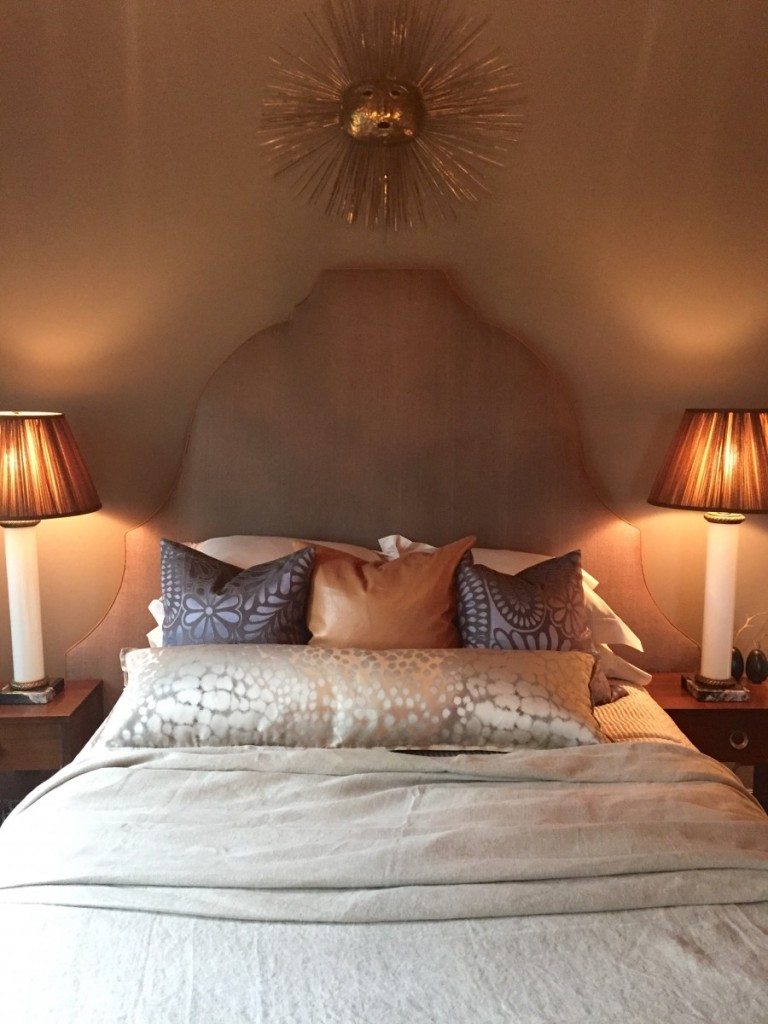 Gorgeous bedroom in grays and pinks…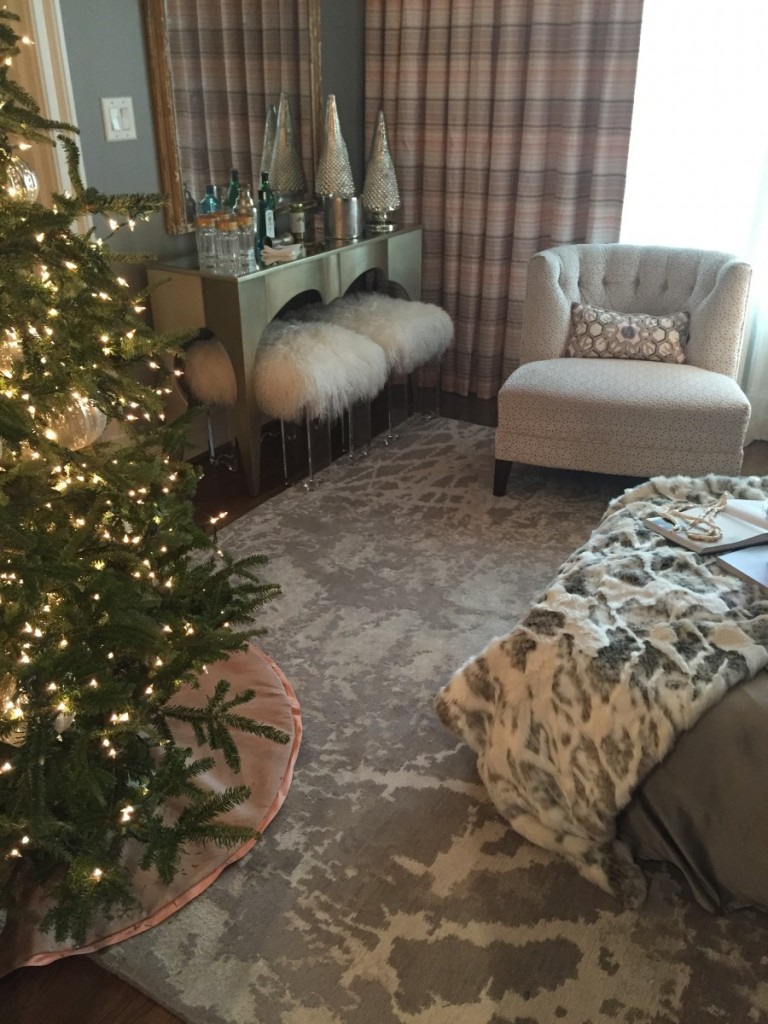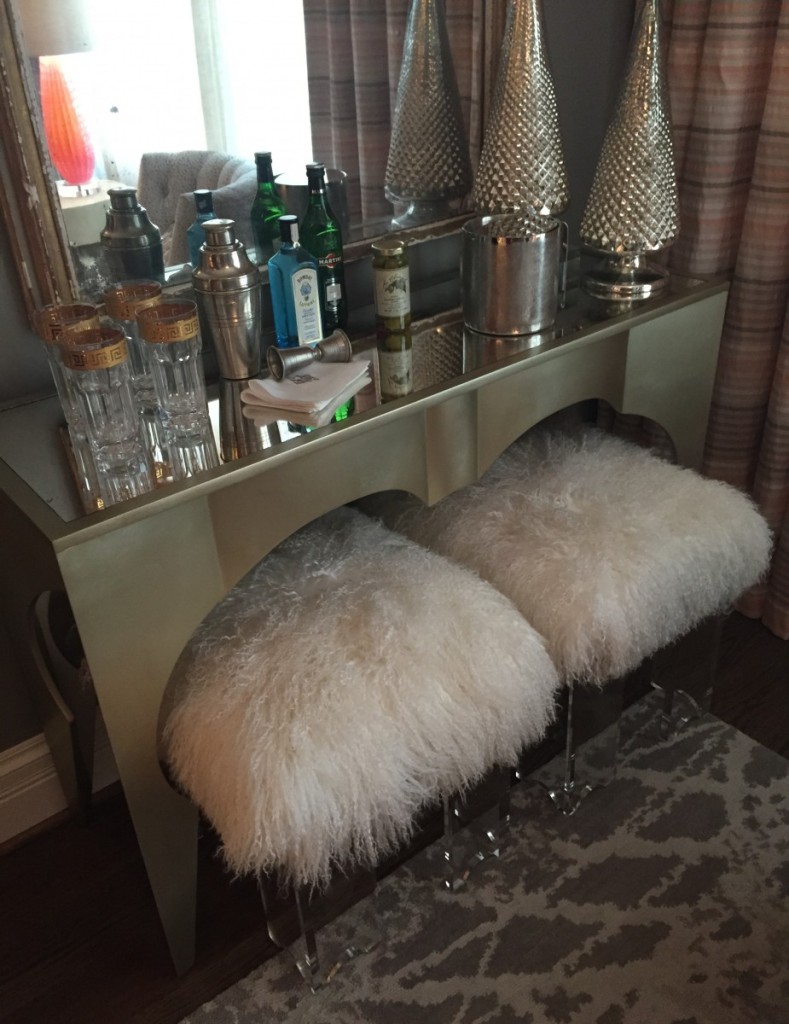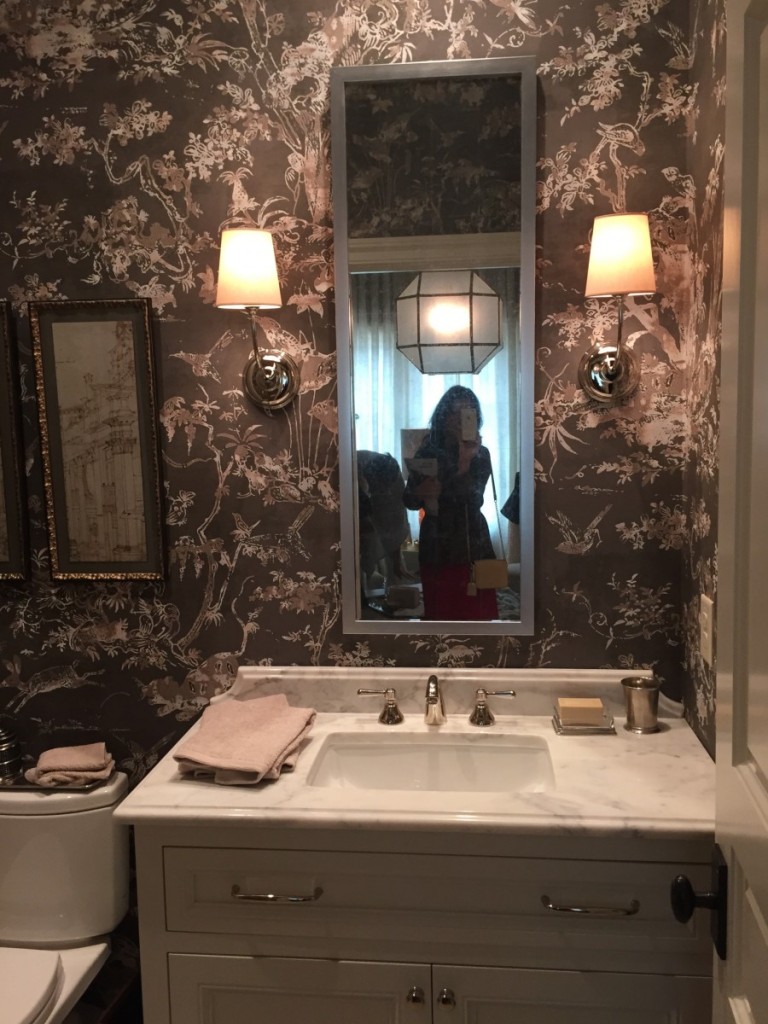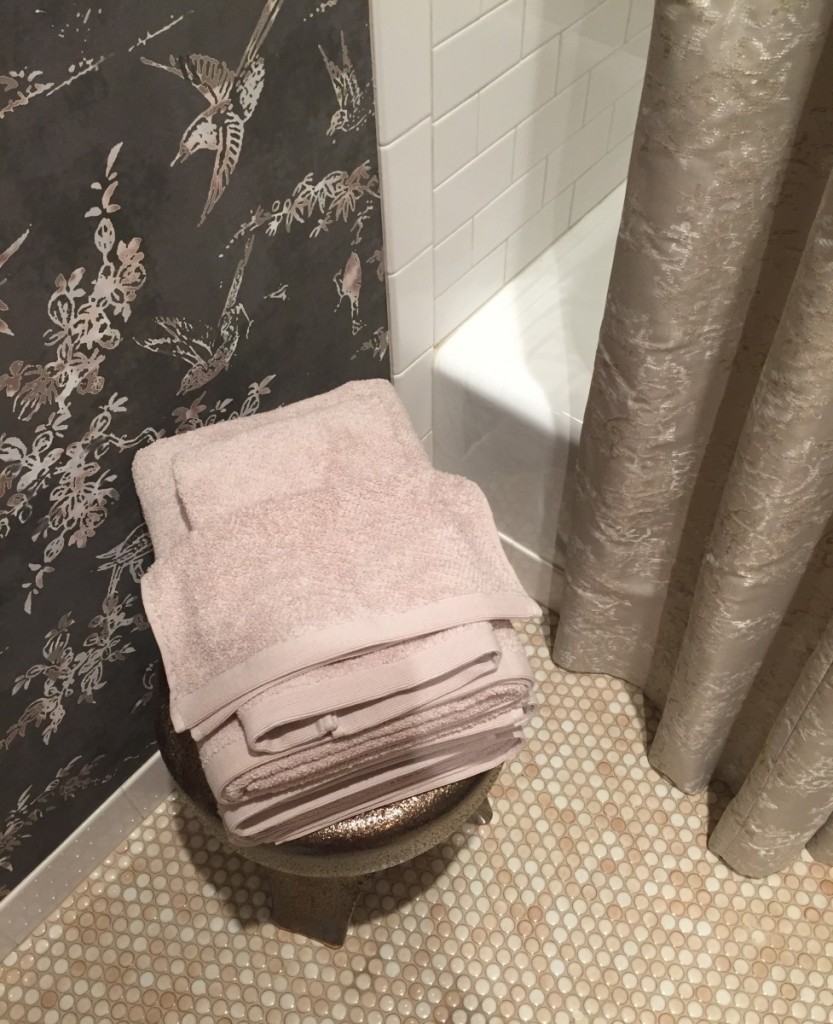 Some favorite shots/ideas from Michel Boyd's master bedroom suite….key word SUITE.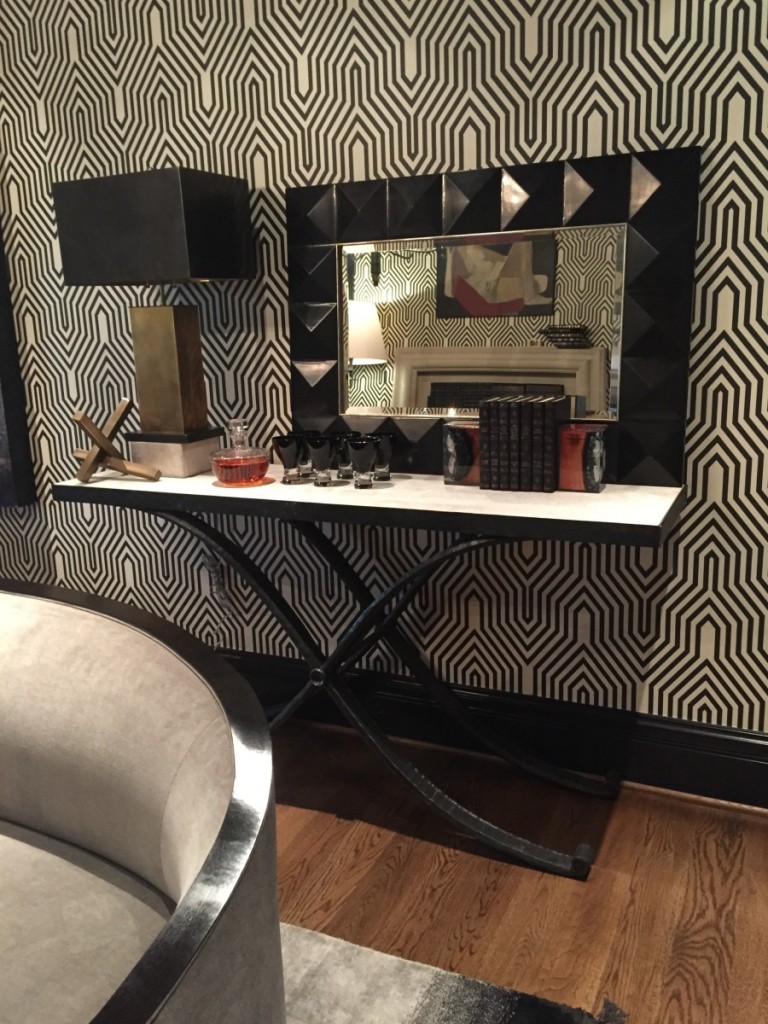 I loved the styling of the photographs simply tacked directly into the wall…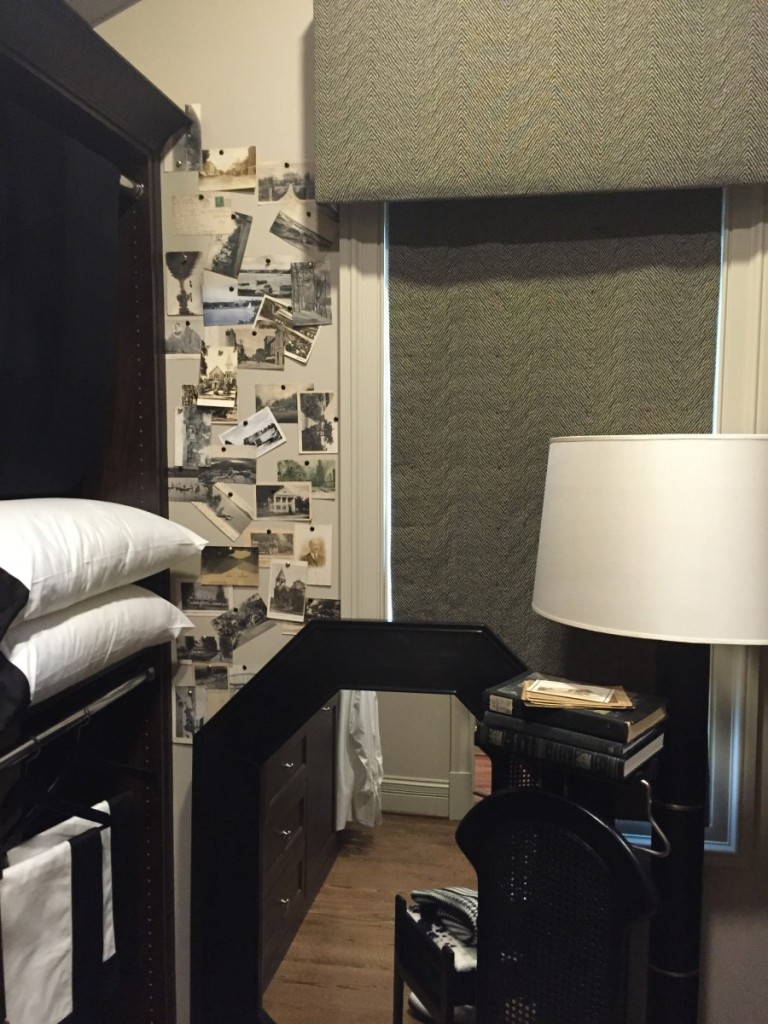 Wilt away in that shower!
Close up of that gorgeous paper…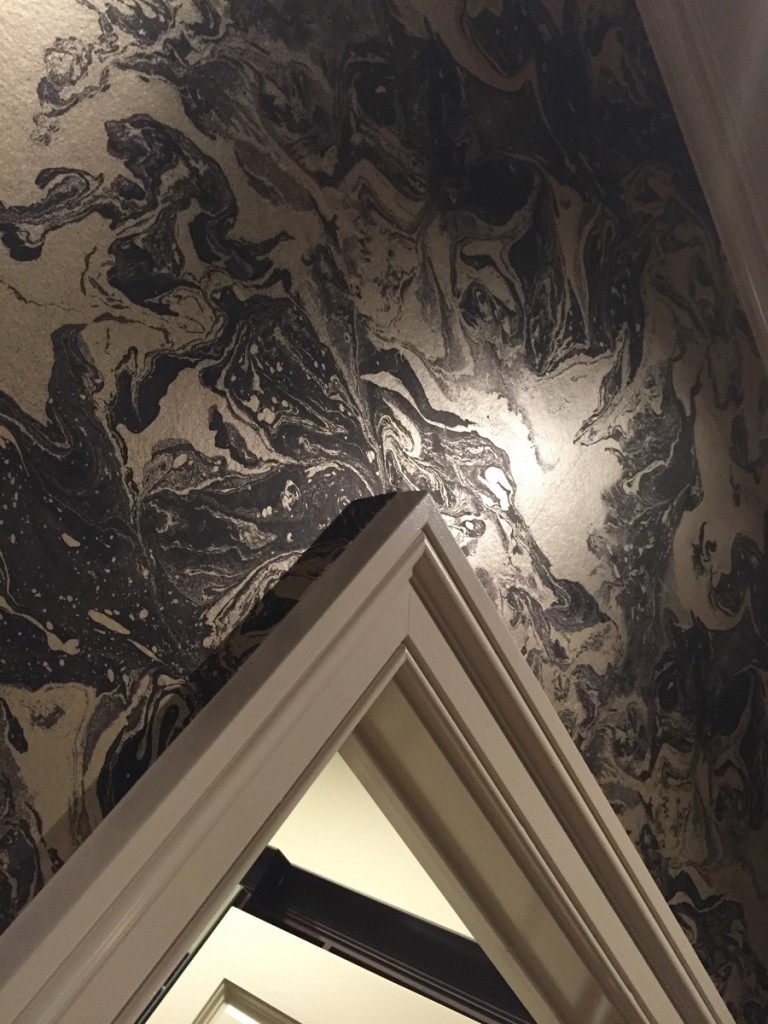 This was a pretty interesting/rocking transition space to the area over the garage. My favorite being the black leather tufted chair with fringe. That's a new take. Black leather. Like it.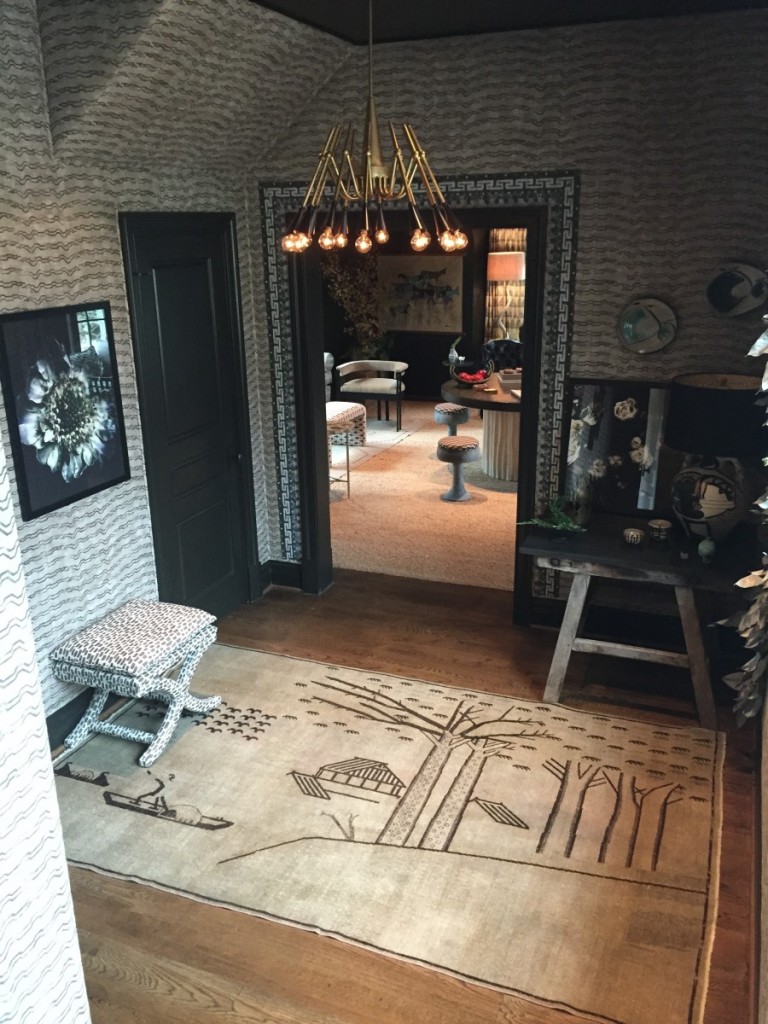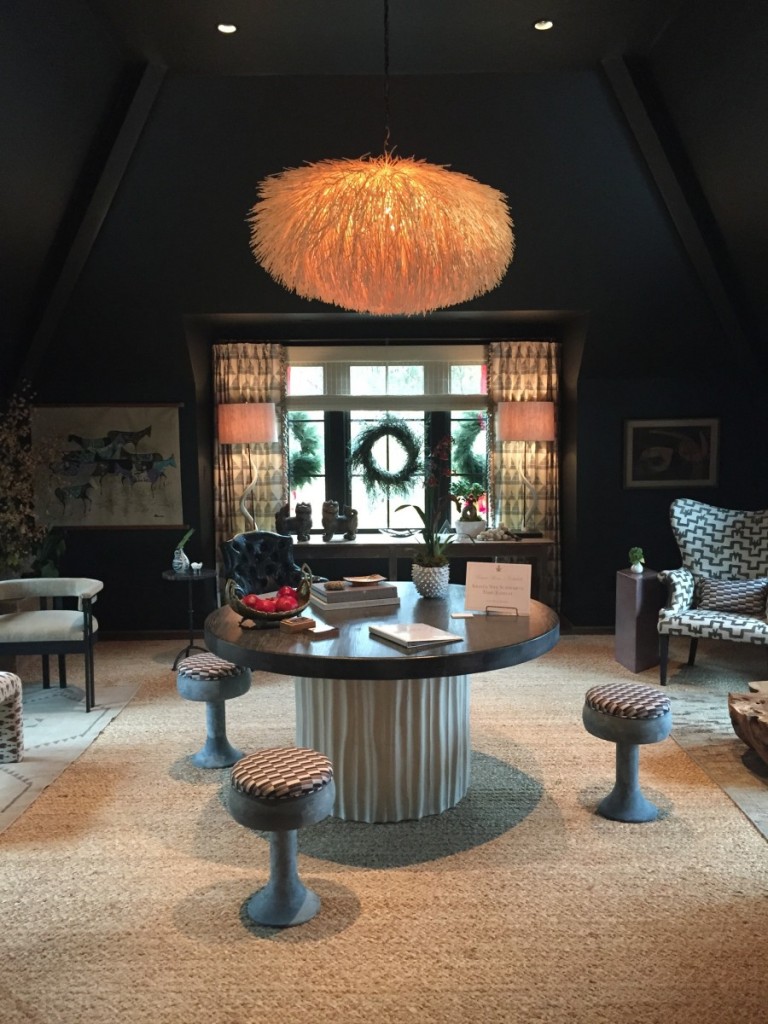 Last but not least, my boyfriends from Parker Kennedy. They NEVER disappoint using a beautiful Beacon Hill fabric as the foundation for their space. The lanterns out here were TO DIE for. I wish you all could see these pictures in person…like I said its such a treat to be inside a show house like this, to touch and feel all the great finishes and fabrics. Lights my fire. Hope it does for you too.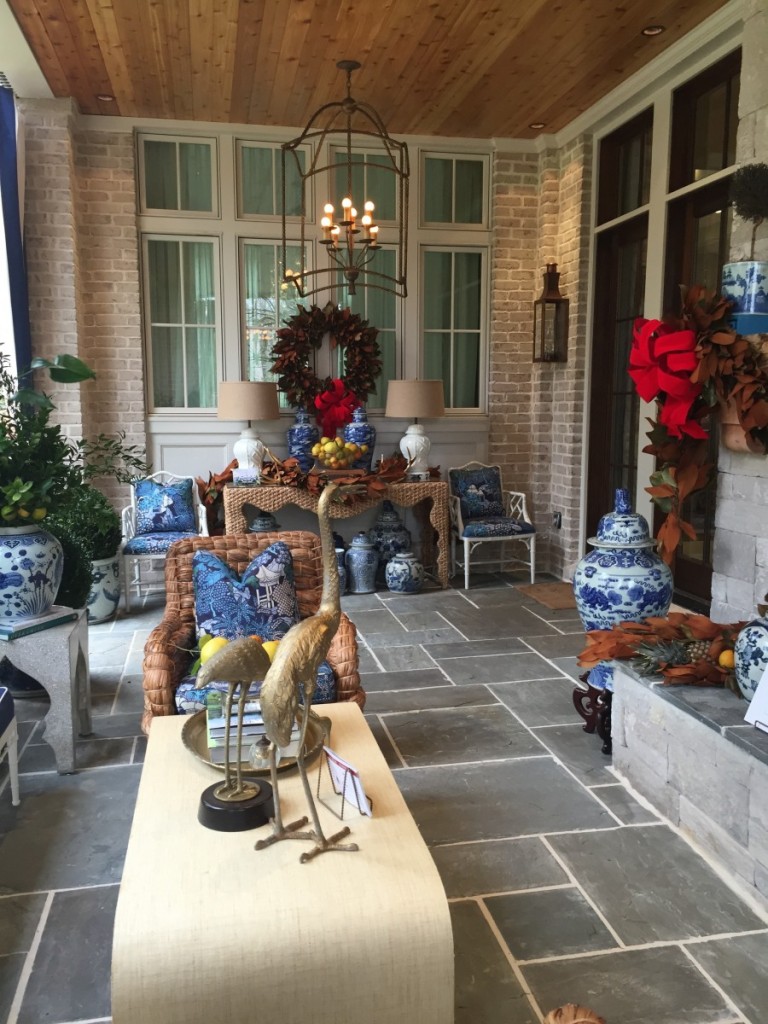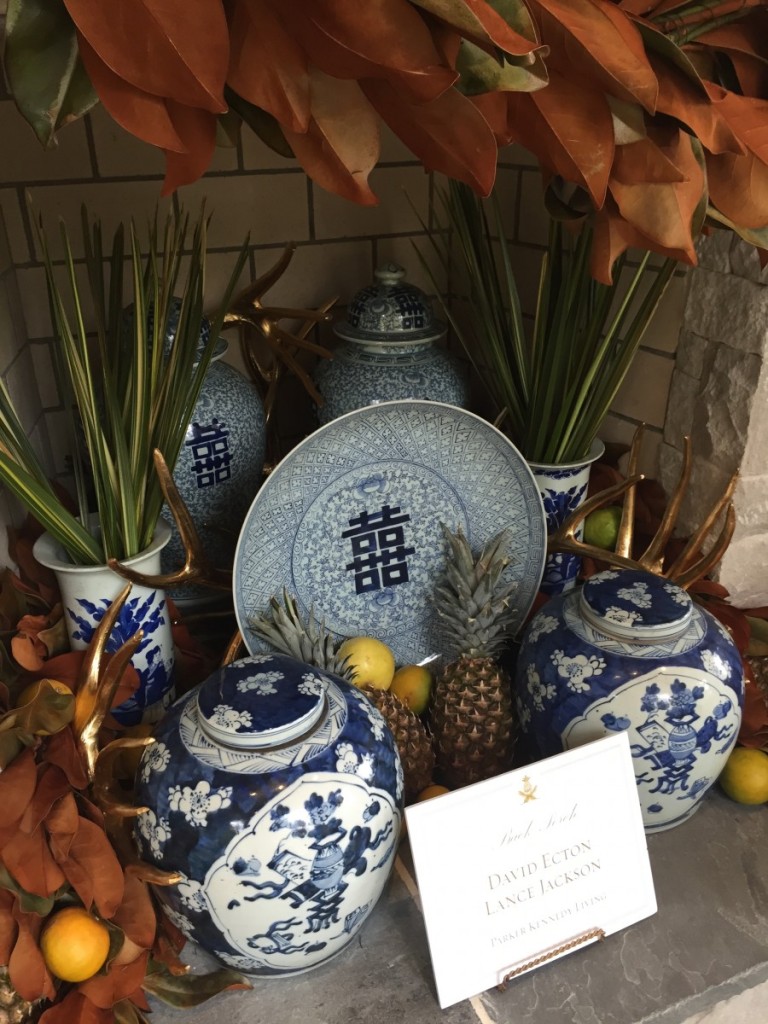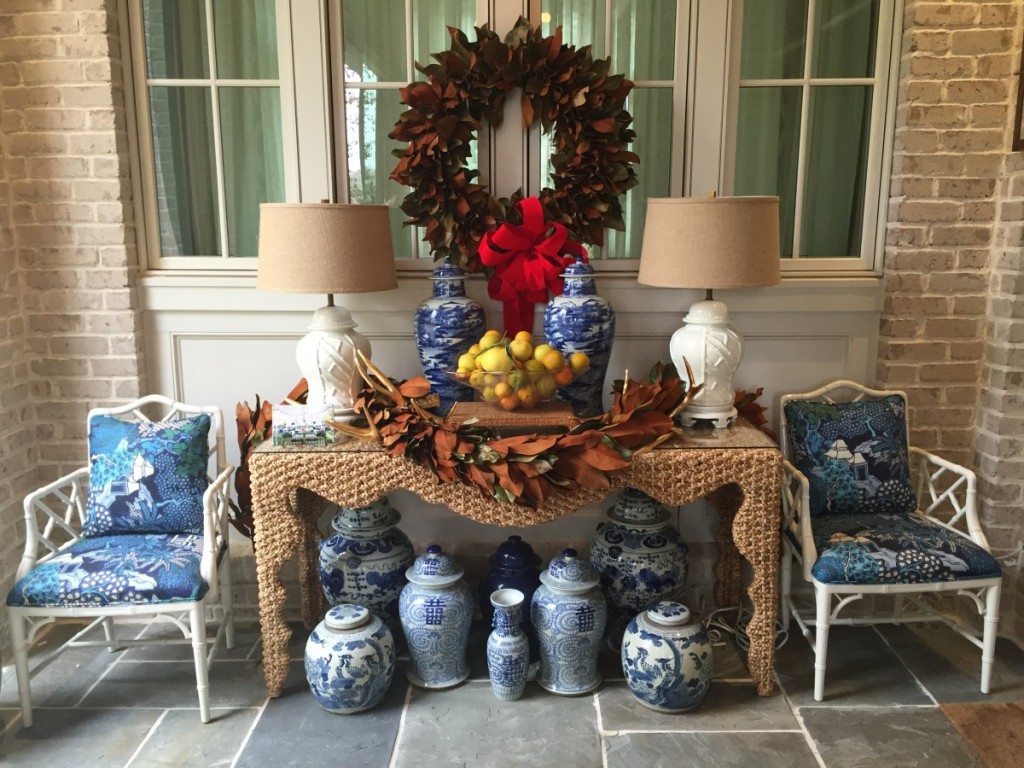 I hope you all enjoyed this post and are enjoying your holiday season of decorating. I'm ecstatic to report that I'm off to catch a plane to Paris with my lover and left hand man. We're being indulgent and traveling during the holiday season…."Paris: always a good idea". I'll be posting everything I see pretty if you'd like to follow along here on Instagram.
Have a lovely rest of your week friends! Lots to report back on here at Villa Vreeland (I managed to get three trees up-kill me now) and who knows what sort of goodness from the City of Lights!
Au revoir!
Jenny sipping on champagne far away from the rock.