I was so thrilled to be home this weekend to catch this talented antique dealer's barn sale! If you live anywhere in Southeast Michigan, you need to jump in your car and go! The name is Butter Bean's Antiques and you can like their Facebook page HERE. Believe me when I tell you, it's a beautiful collection of Americana antiques and vintage items and just an overall FEEL GOOD kind of place, that preaches kindness, patriotism, among many other great qualities! The proprietor, Amy Nolfo's eye, staging, and styling skills are off the chart as you will see. She has so many useful contacts, her antique expertise is unrivaled! For example, I was particularly impressed by her collection of antique coins. Aspiring numismatists or coin dealers and collectors should definitely check out her stock as she has an amazing collection of gold and silver coins that could be worth some serious money!
Ultimately though, Amy is all about great, great prices on all of her pieces.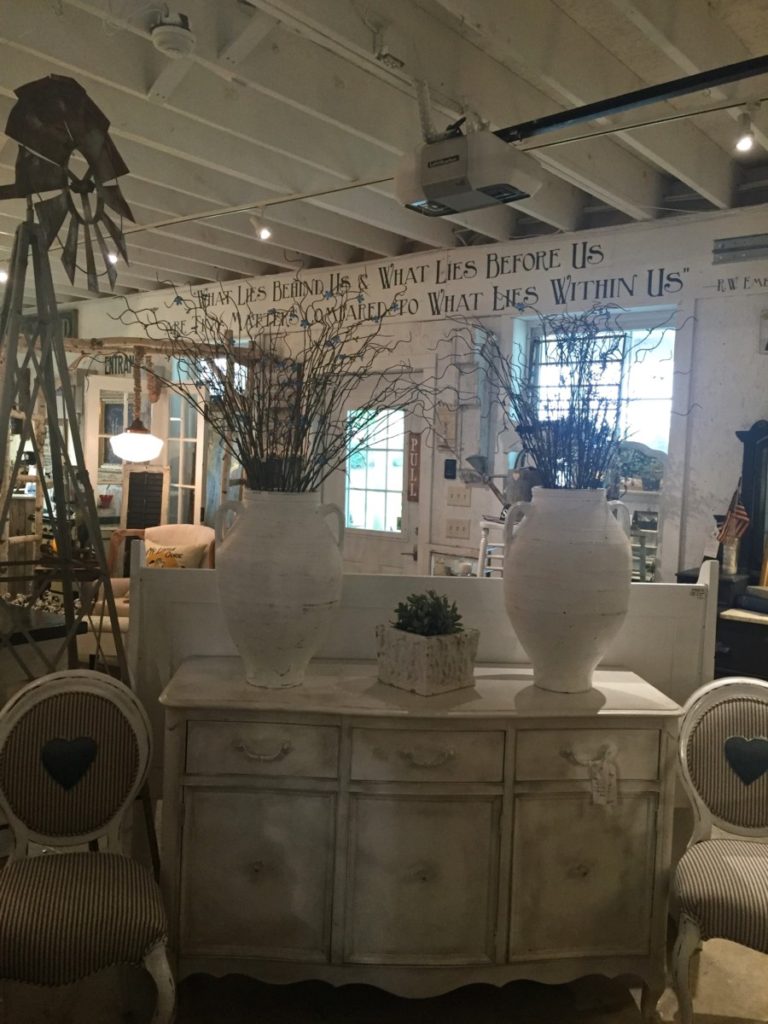 Look at this windmill!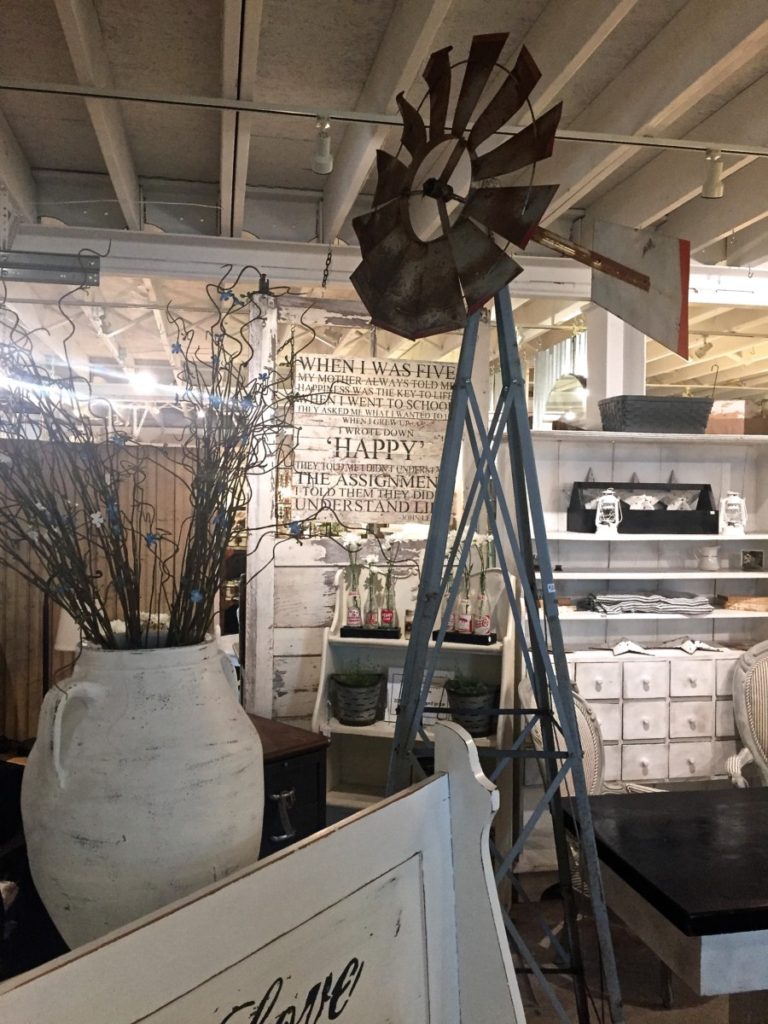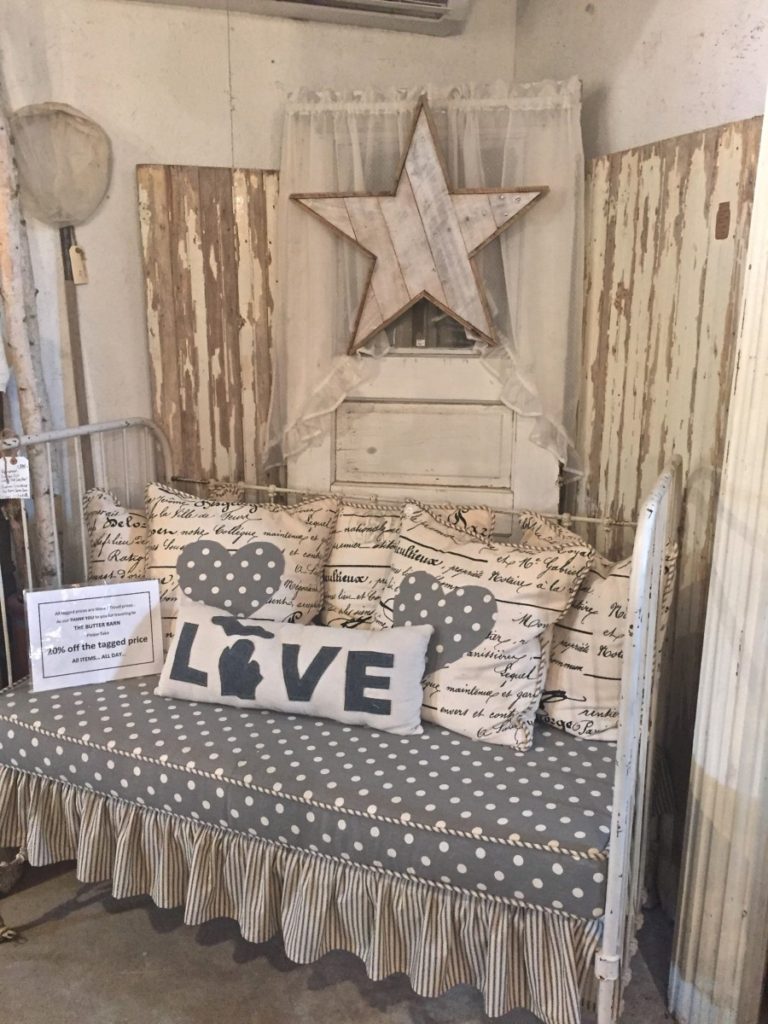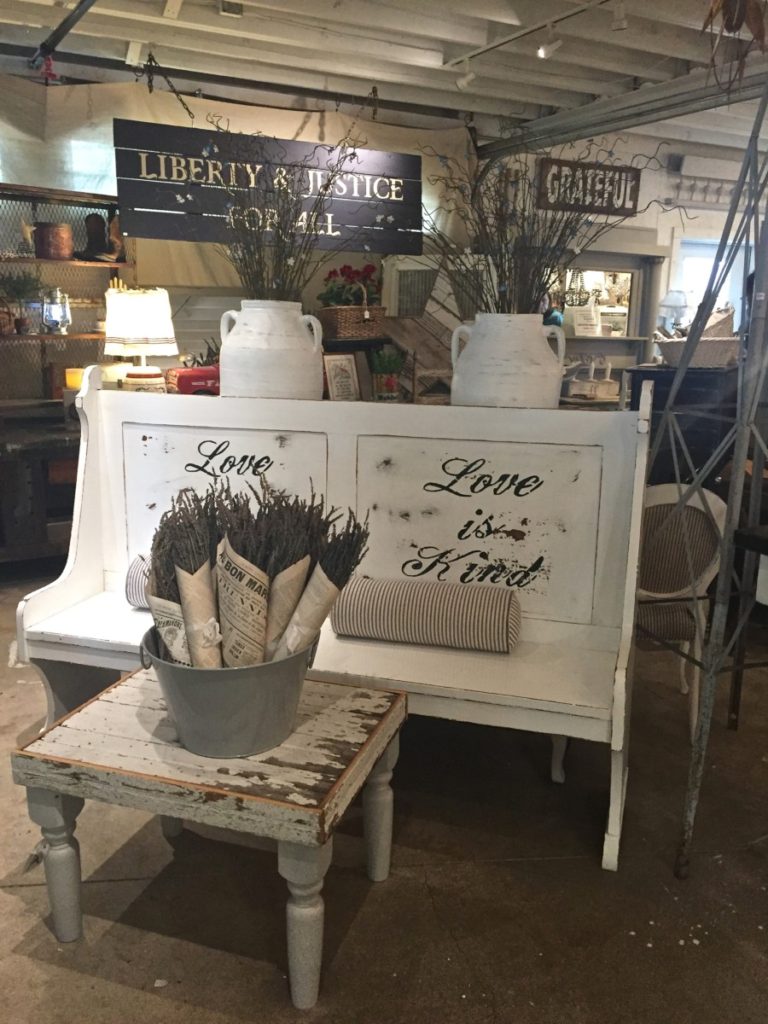 This guy was a STEAL at six hundred and change, oh and everything is 20 percent off the price marked for making the trek. So worth the backroads, country drive! And there is a nice family garage sale going on across the street to raise money for a mission trip to Africa. If you don't see anything you like, maybe you can make a small donation ;-))))
Really wishing I had room in the truck for this pie safe for my farmhouse style client back home!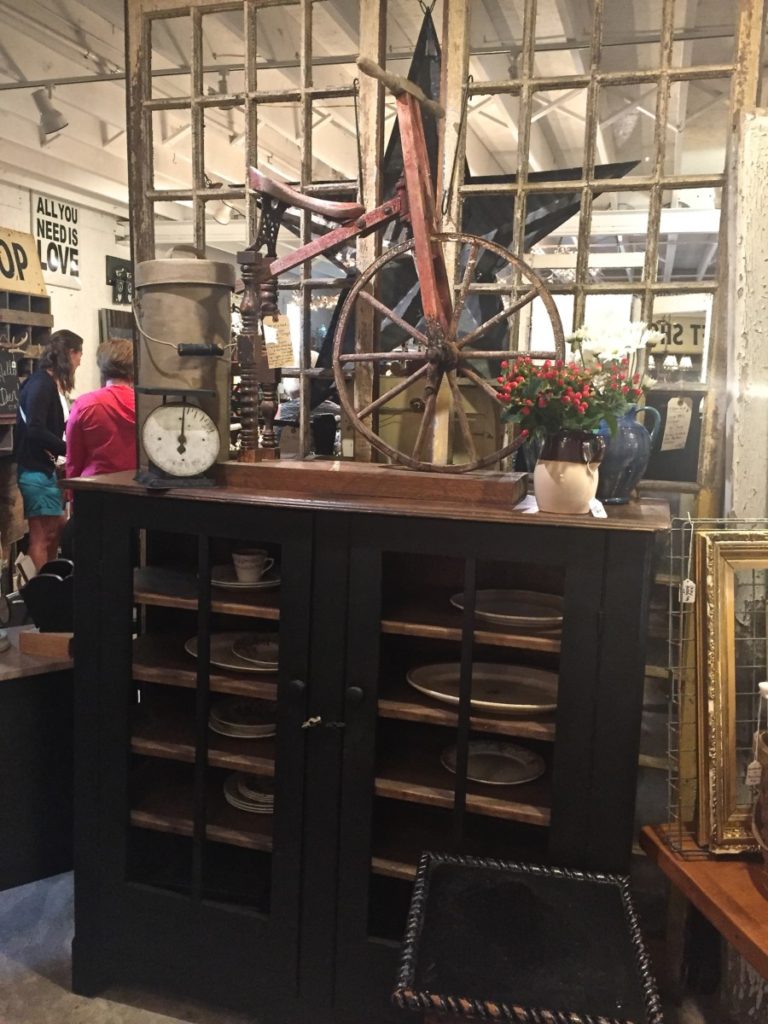 The whole place made me want to sell everything and move to a farm! Simplify and surround myself with all this crusty, yummy goodness (and some pigs, chickens and dogs). I enjoyed reading all the sale tags of the antiques from all over the Midwest…Indiana, Ohio, Michigan…makes being home feel even better.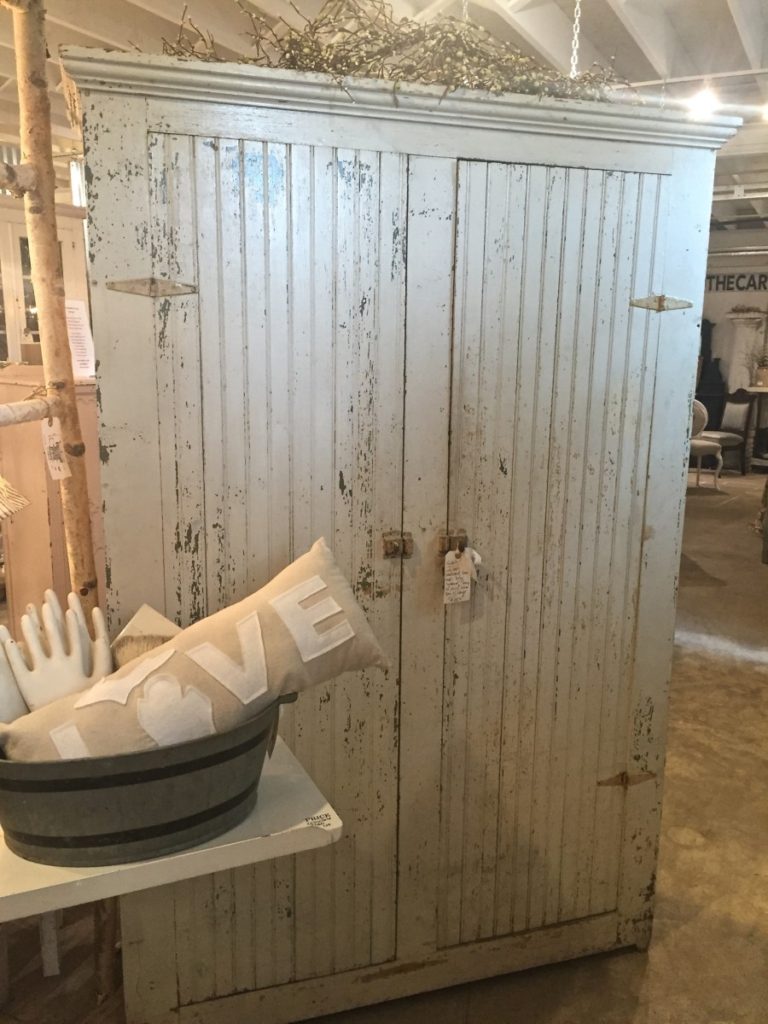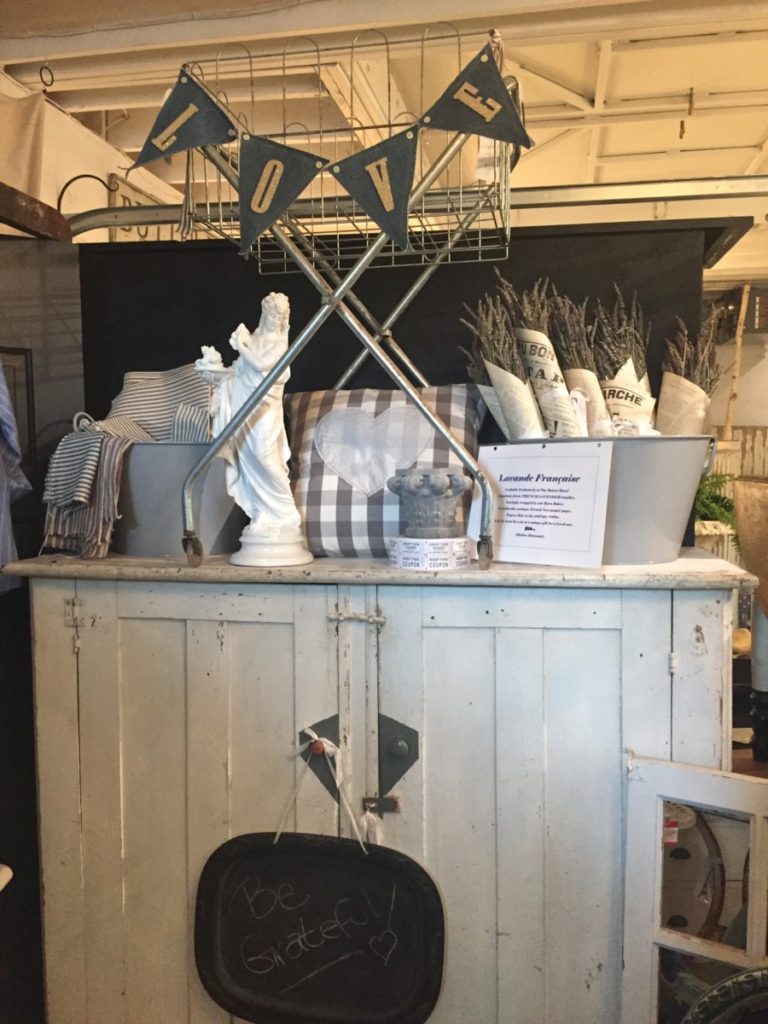 An all time favorite quote of so many of us…beautiful quotes scrolled everywhere…kinda bummed I didn't get to meet Amy, the talent behind all of this. No doubt she is a beautiful soul and true talent!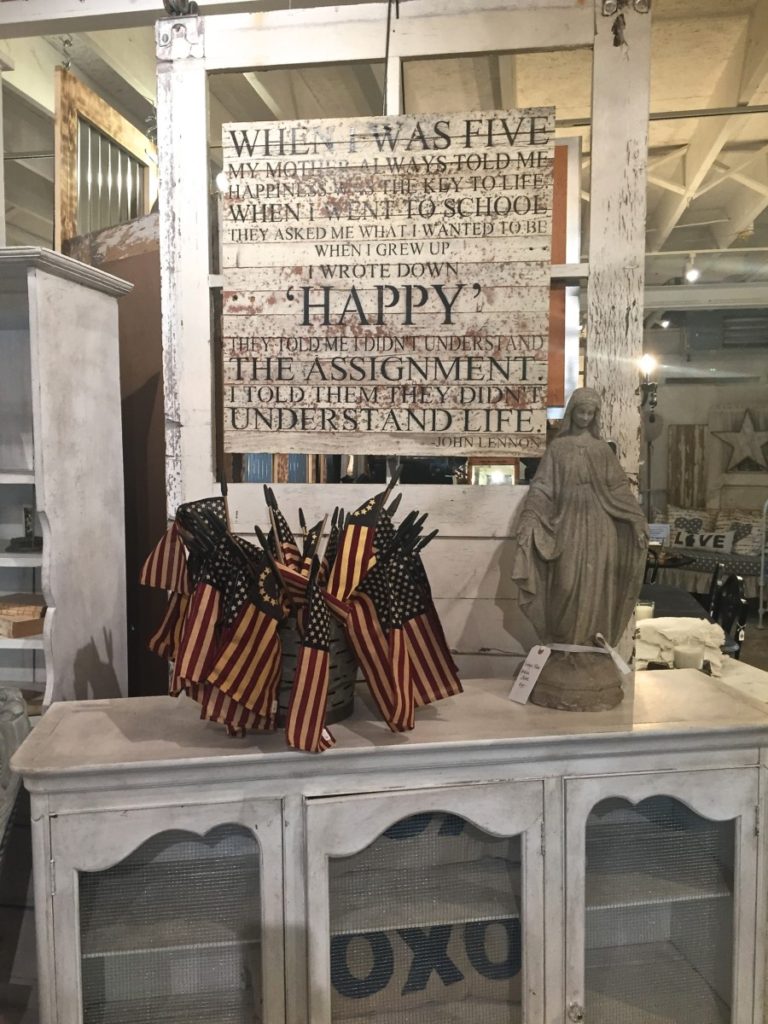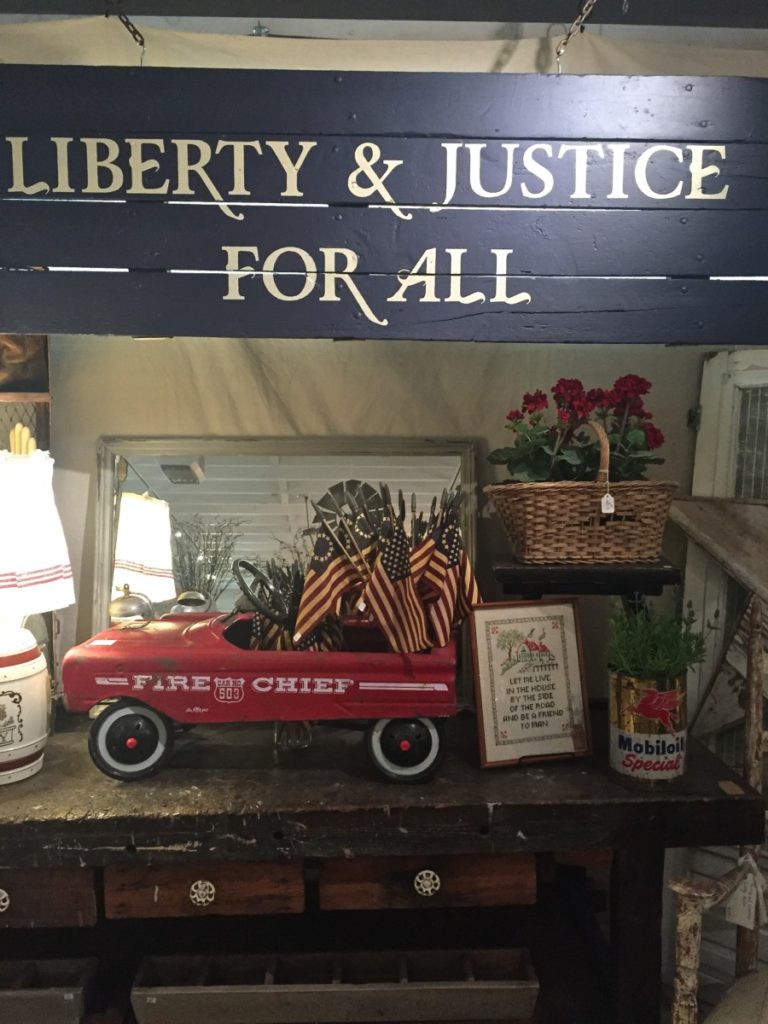 AMEN!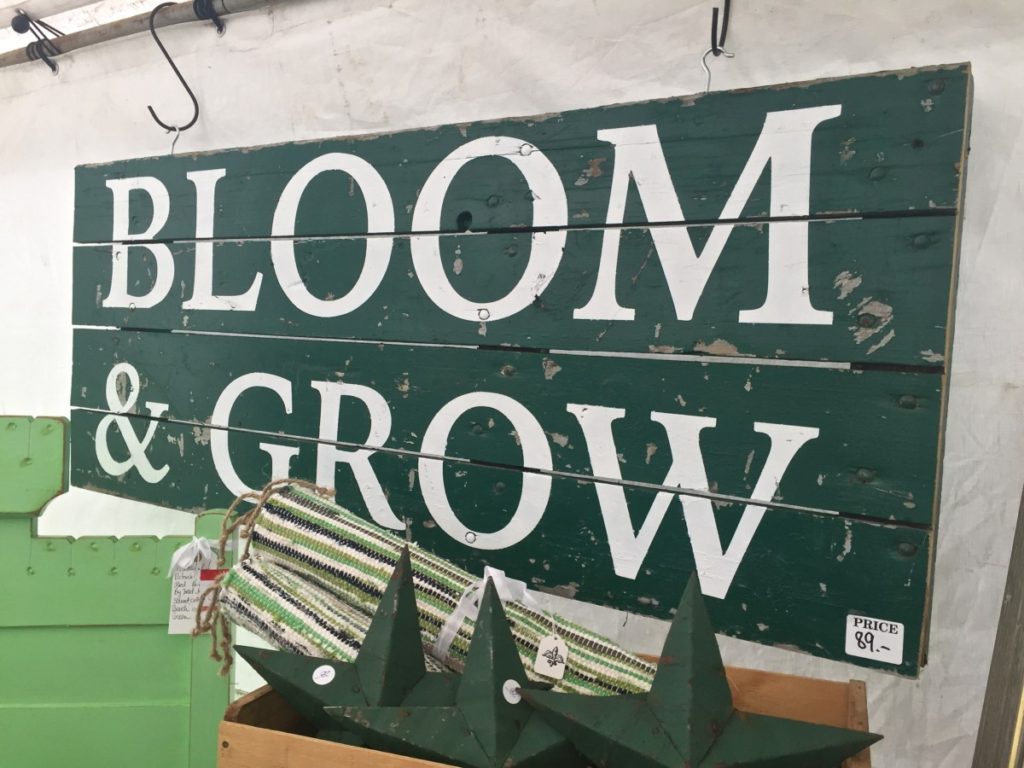 Be a great spirit! No haters mediocre minds welcome here…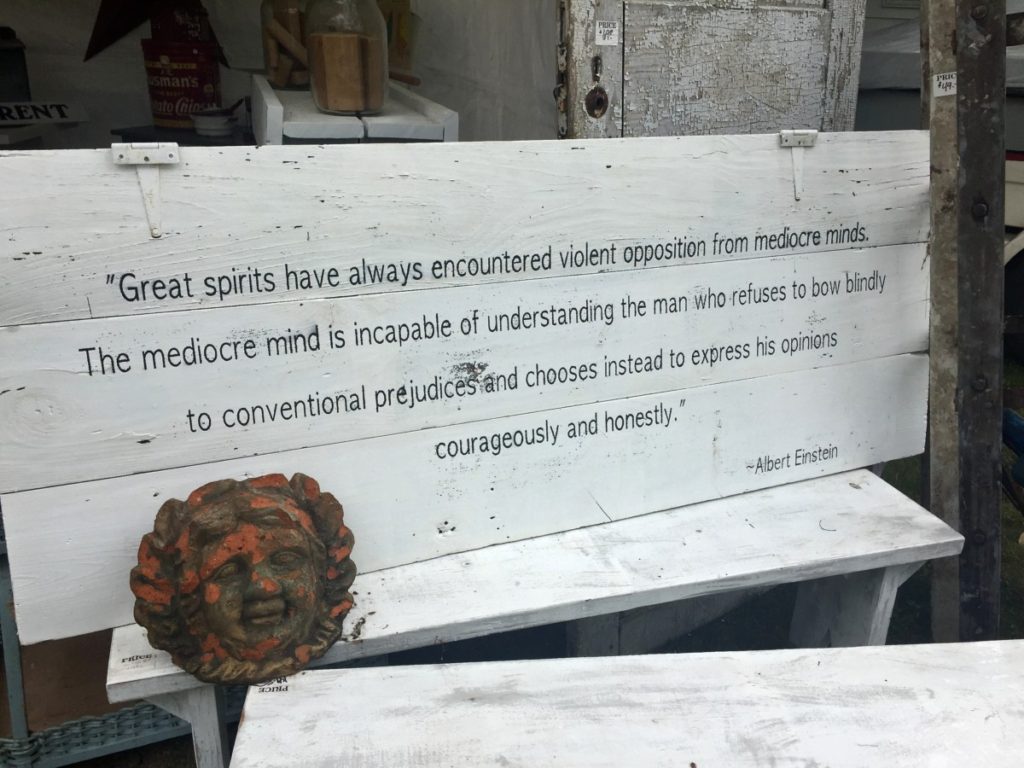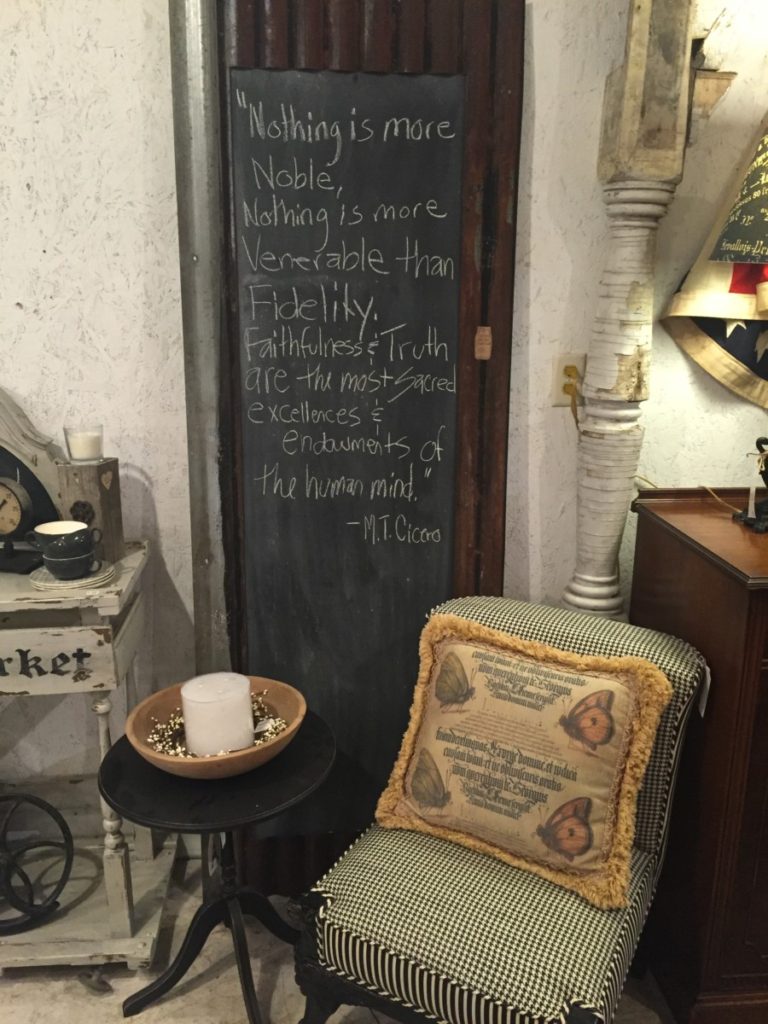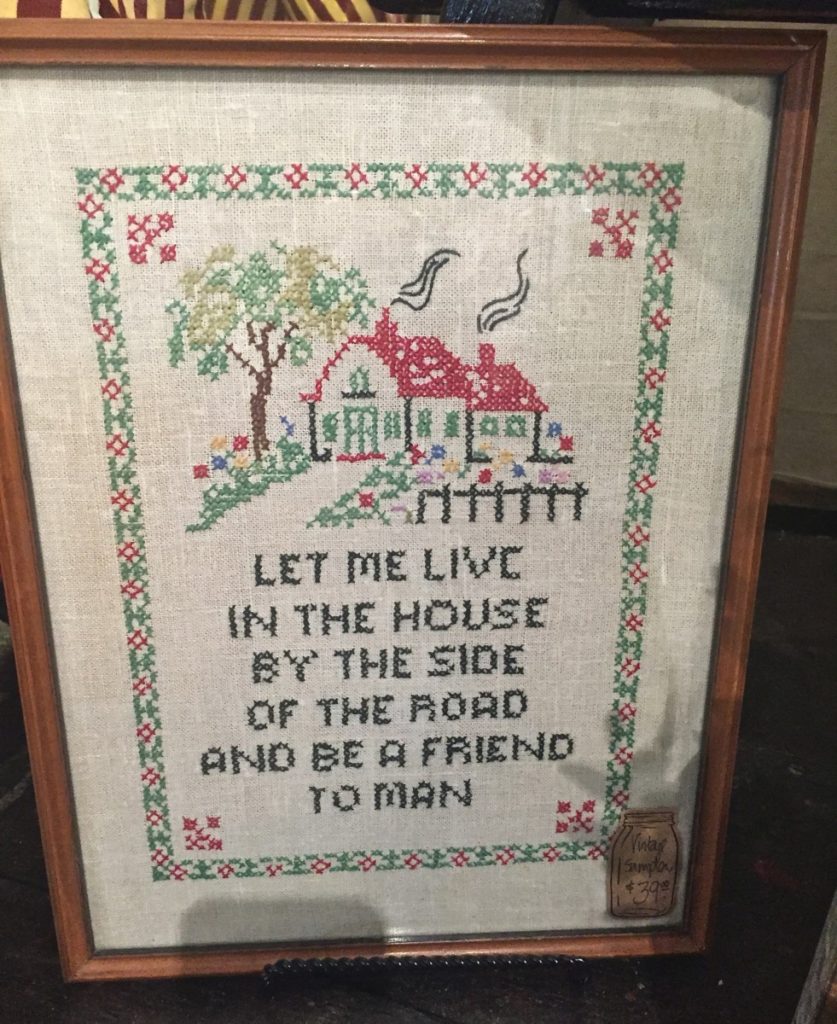 Amazing shelf unit SOLD to one lucky customer…I wish it were me.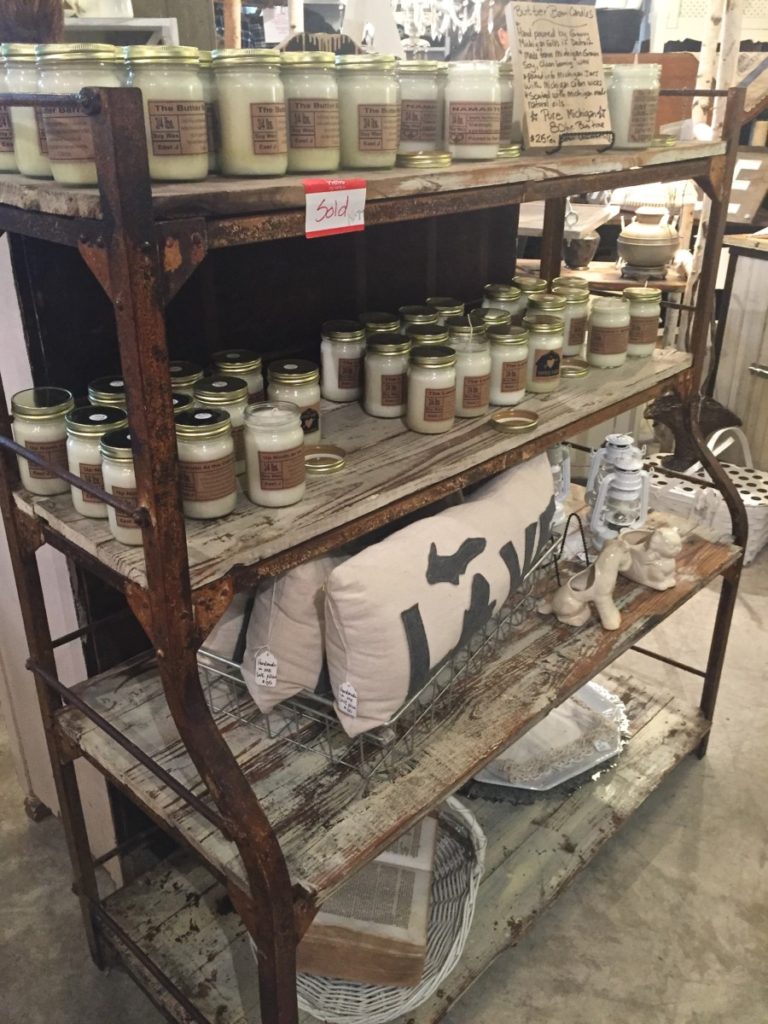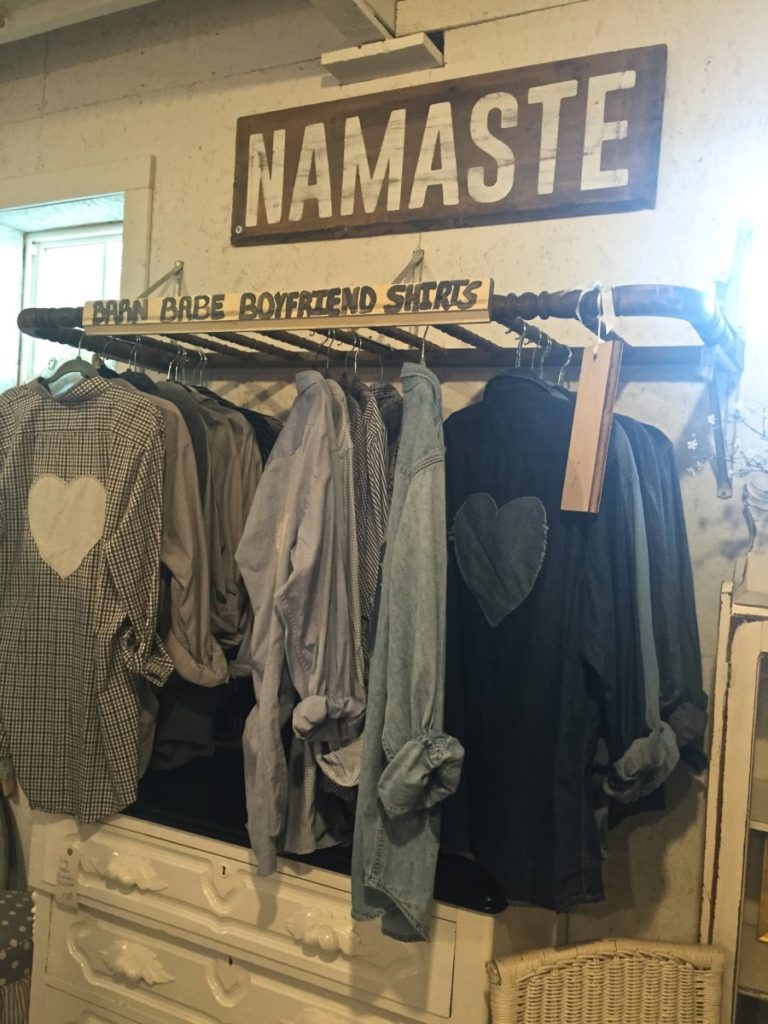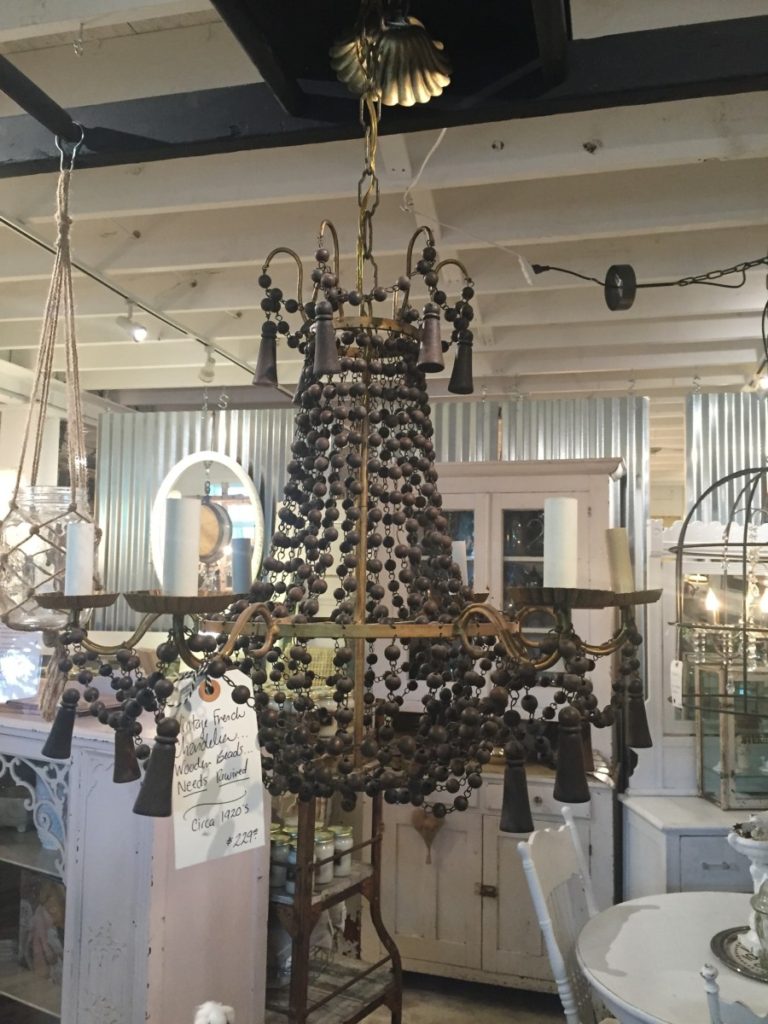 God bless Flint Michigan! Picked this up for $8 for the hubs. I guess I'm into collecting ash trays for him lately. He enjoys a good cigar from time to time.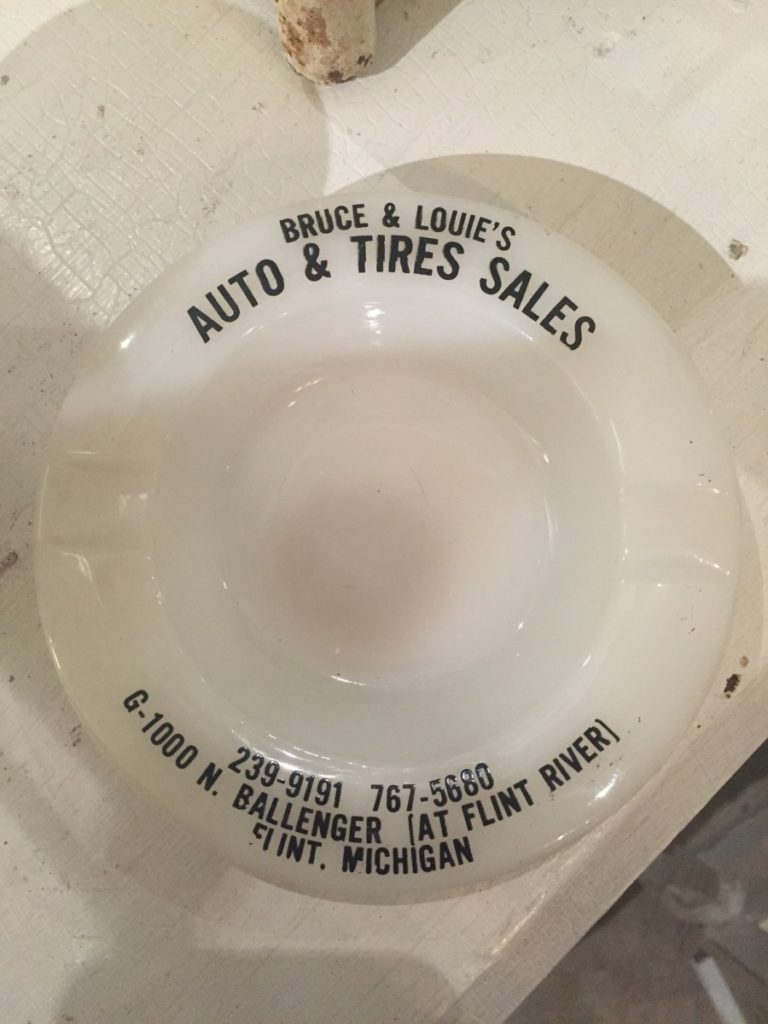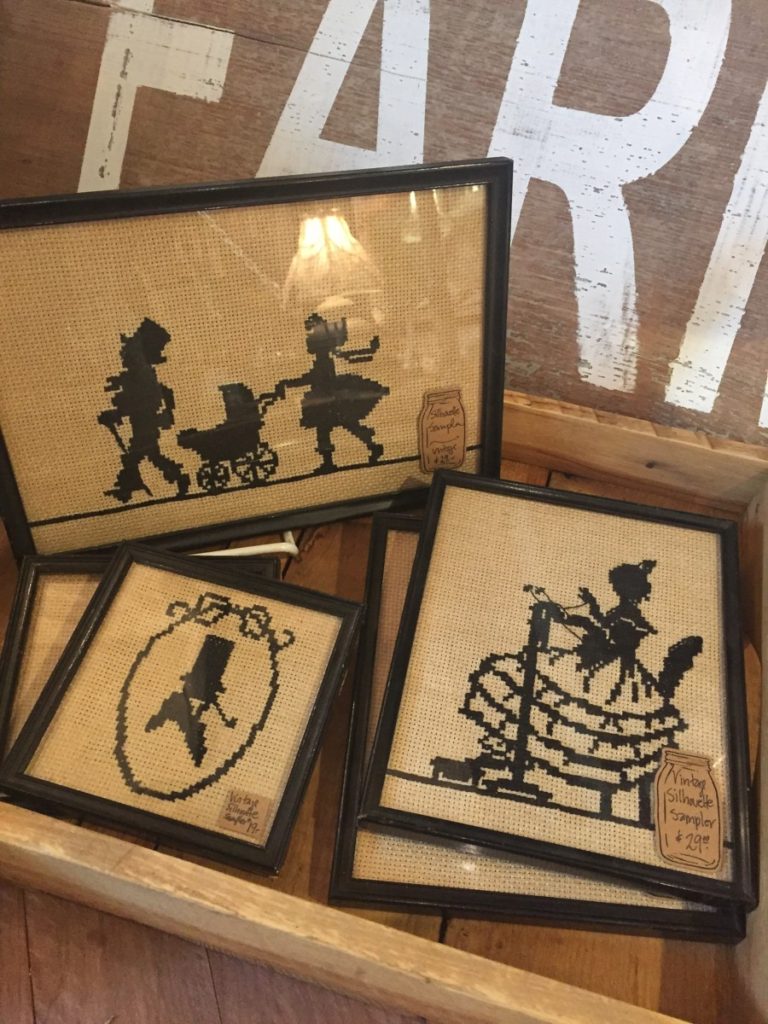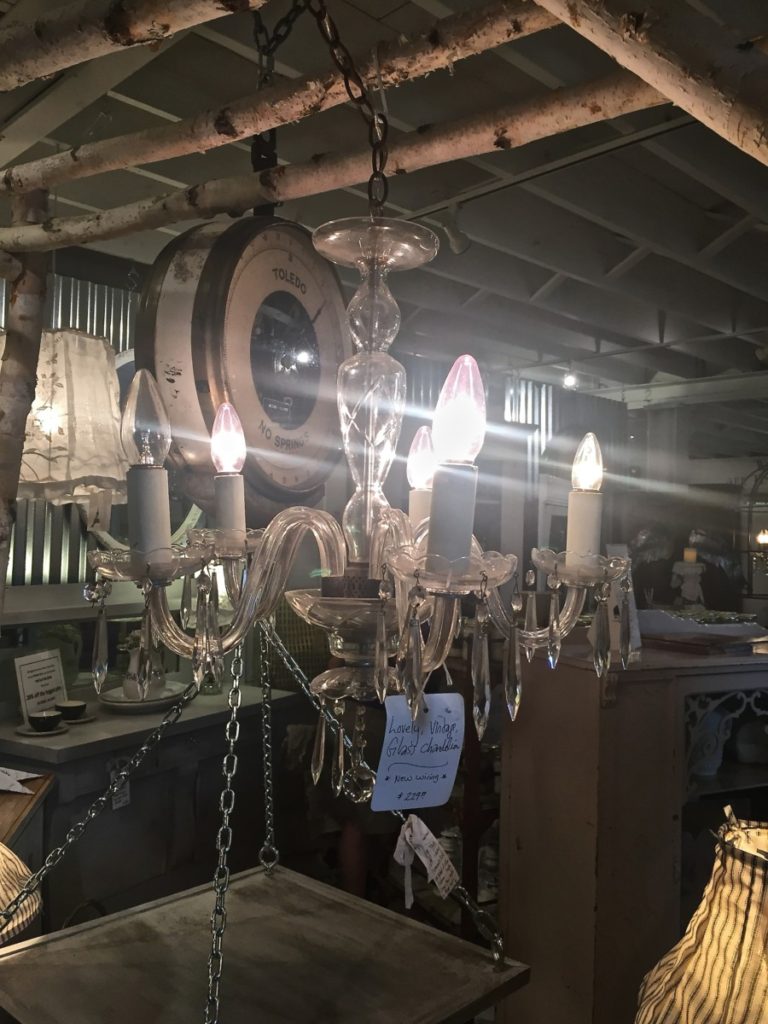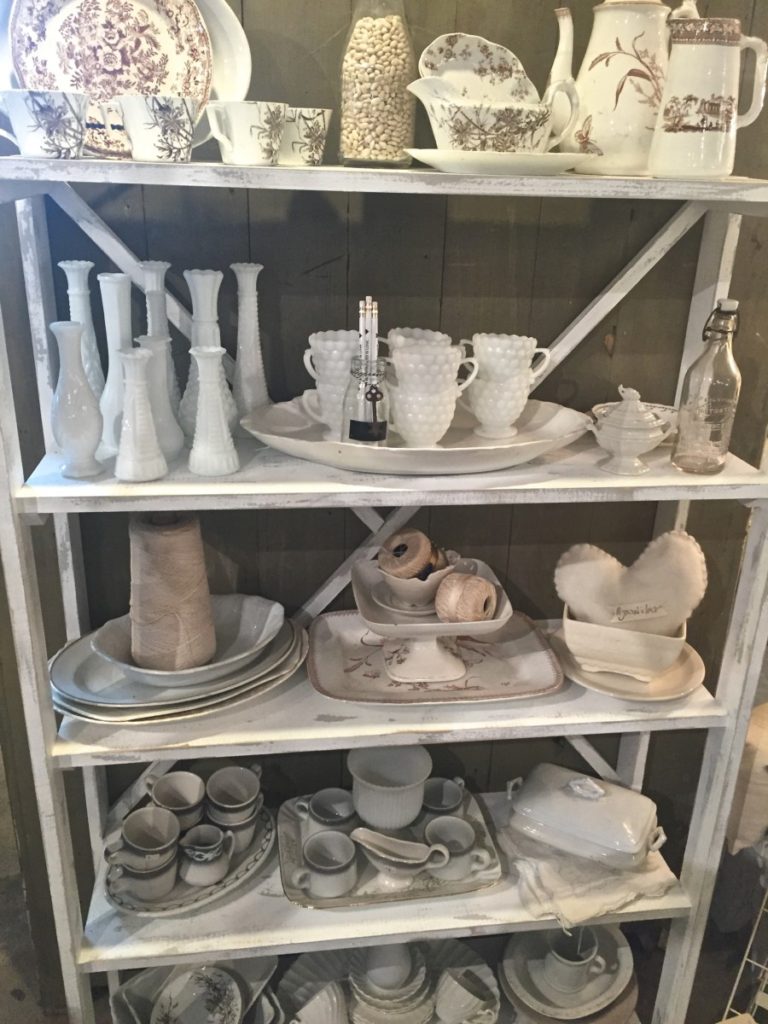 HOLD the phone! These birch branch arbors?!?!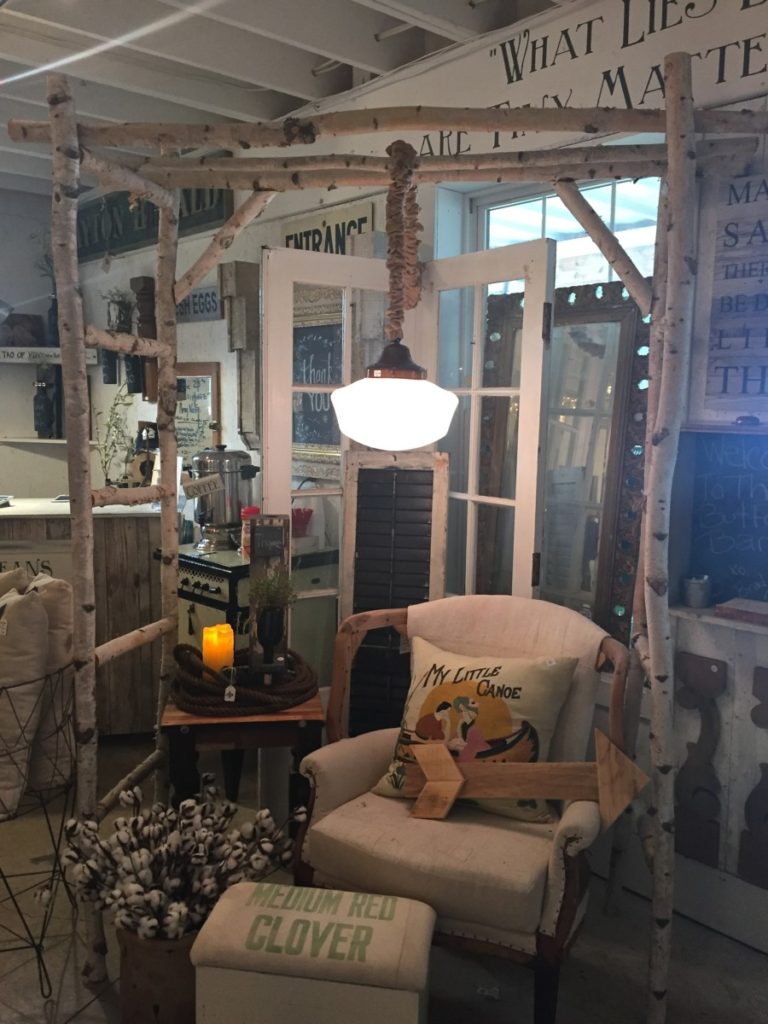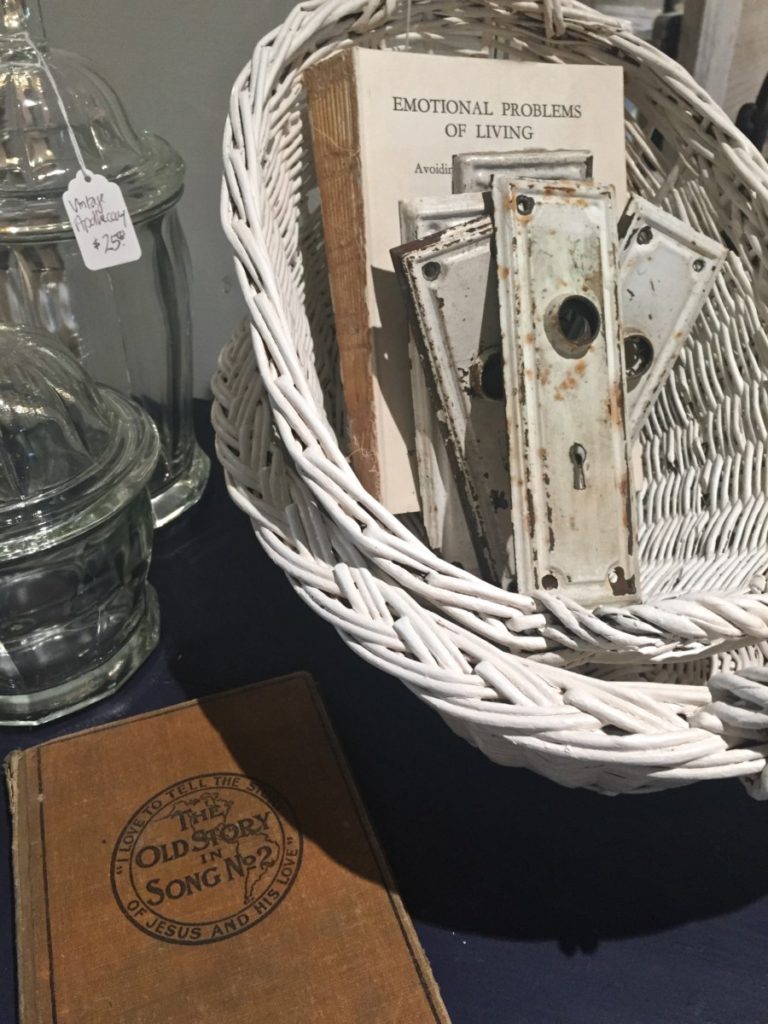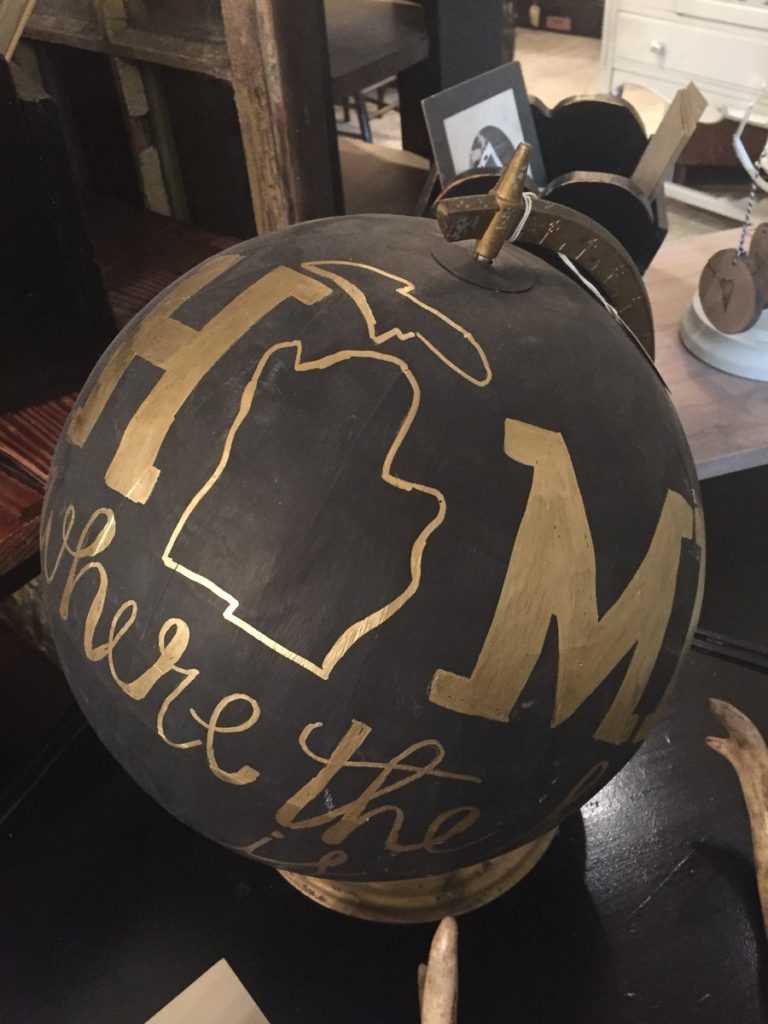 Lots of love for the mitten! I don't know what it is, but Michiganders have an overwhelming sense of pride for their state (Texas comes to mind too). I don't know if its from the recession when the government wanted to leave the auto industry for DEAD, or the fact that Detroit has been trying to make a comeback for almost 50 years and finally showing true promise (knock on wood) but its palpable. Everywhere you go, its all about "made in Michigan" and supporting the home state economy.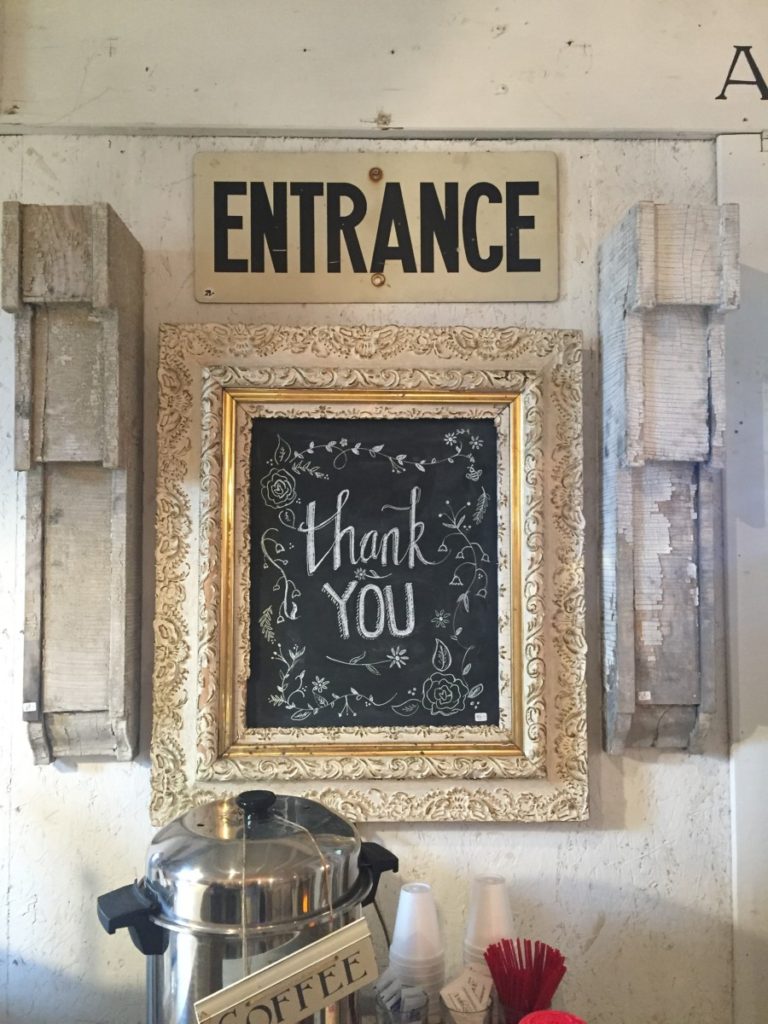 Some great unique options for coffee tables…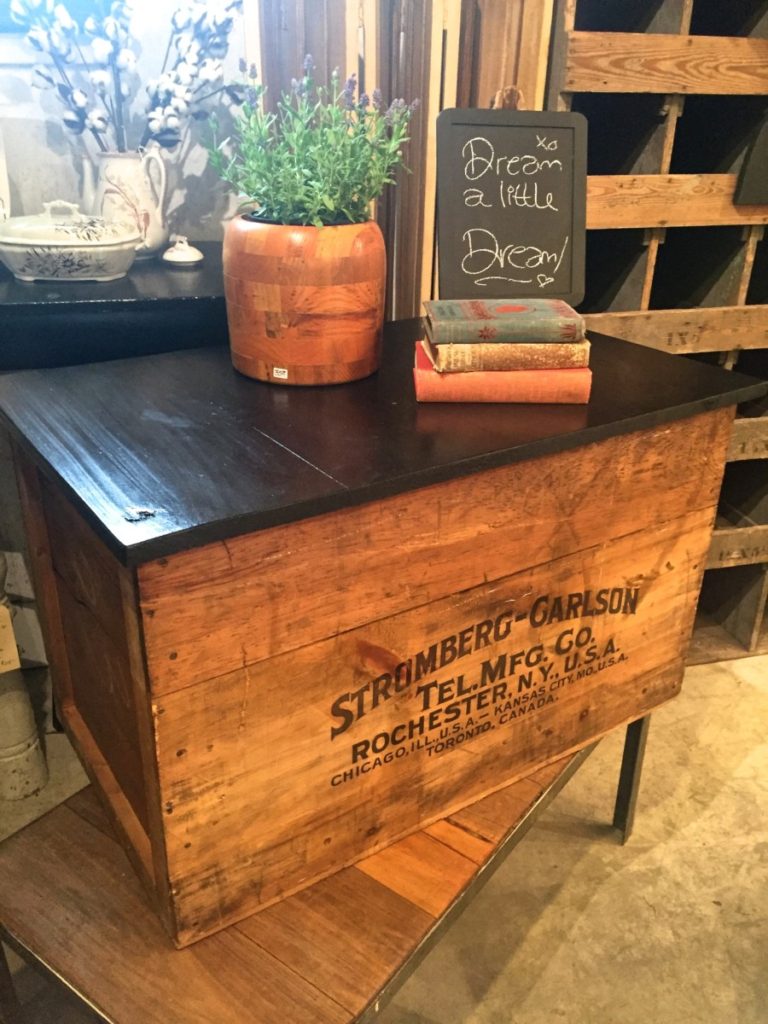 These guys were $35 bucks and in my humble opinion would make a great cottage, cabin or farmhouse coffee table…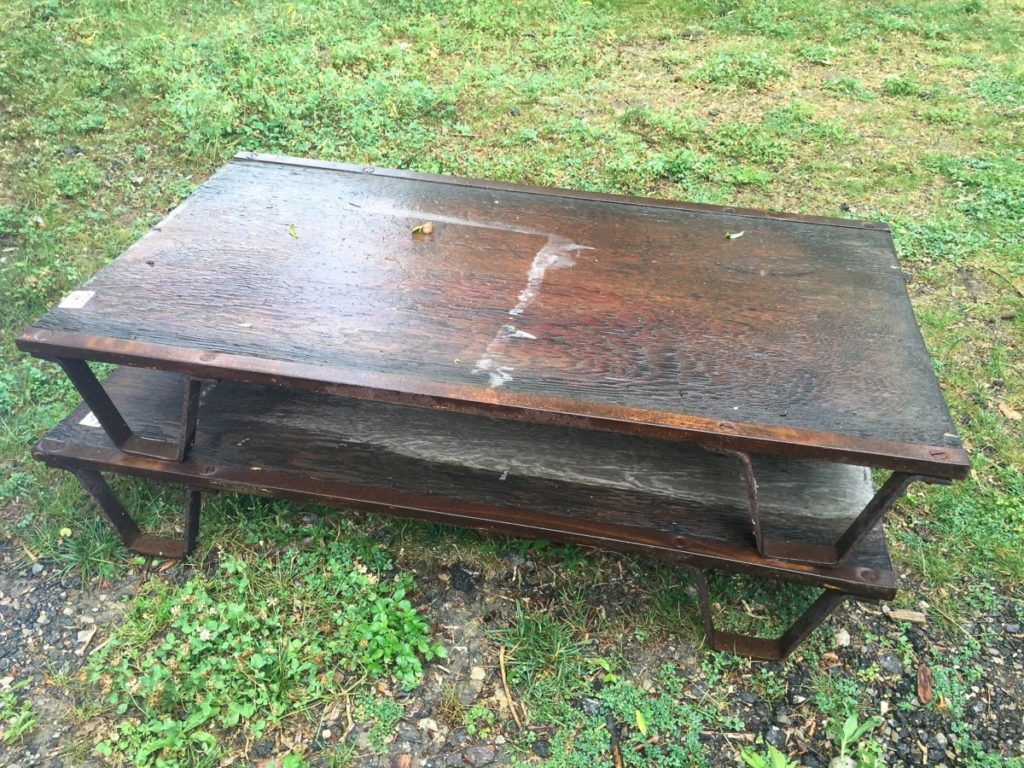 More finds outside…
And lastly a "cheap and chix" area where you just make a pile and they give you a price. I found a 100 year old wooden altar hook for two bucks!
This fab chair?! If I wasn't up to my ears in chairs #chairobsessed
And there you have it! If you are a fan of antiques, then you seriously need to get yourself on over to Butter Barn because you will LOVE it! There are so many amazing pieces, for such amazing prices, that it simply can not be missed. Seriously, make sure you visit in a vehicle with plenty of room so that you are capable of returning home with everything you want. I know some avid collectors out there buy or rent a prefab garage when they are in need of some quick space while they process all their finds. You might even want to consider storage solutions for yourself because trust me, you will want a lot of what's on sale here at Butter Barn. Why not look here for an example of storage solutions for your soon to be purchased antiques?
You can find Butter Barn Antiques Sale at 5541 Consear Road, in Ottowa Lake, Michigan 49267. The sale ends on the 26th and opens again July 28 – 31. Check out their Facebook page for all remaining sale dates in 2016!
Much love from the mitten!
xo
Jenny from the rock