Happy summertime friends! We are winding down our annual escape from Hotlanta's heat, traffic, stress sabbatical, here in Michigan. I've lost track of how long its been, but its been GLORIOUS. The weather gorgeous from day one! We visited many new places this trip, including the village of Port Austin, located at the tip of "the thumb" on beautiful Lake Huron.  If my love for Michigan wasn't big enough already, I'm convinced now, more than ever, what a special, one-of-a-kind place it is and determined to motivate you all to visit!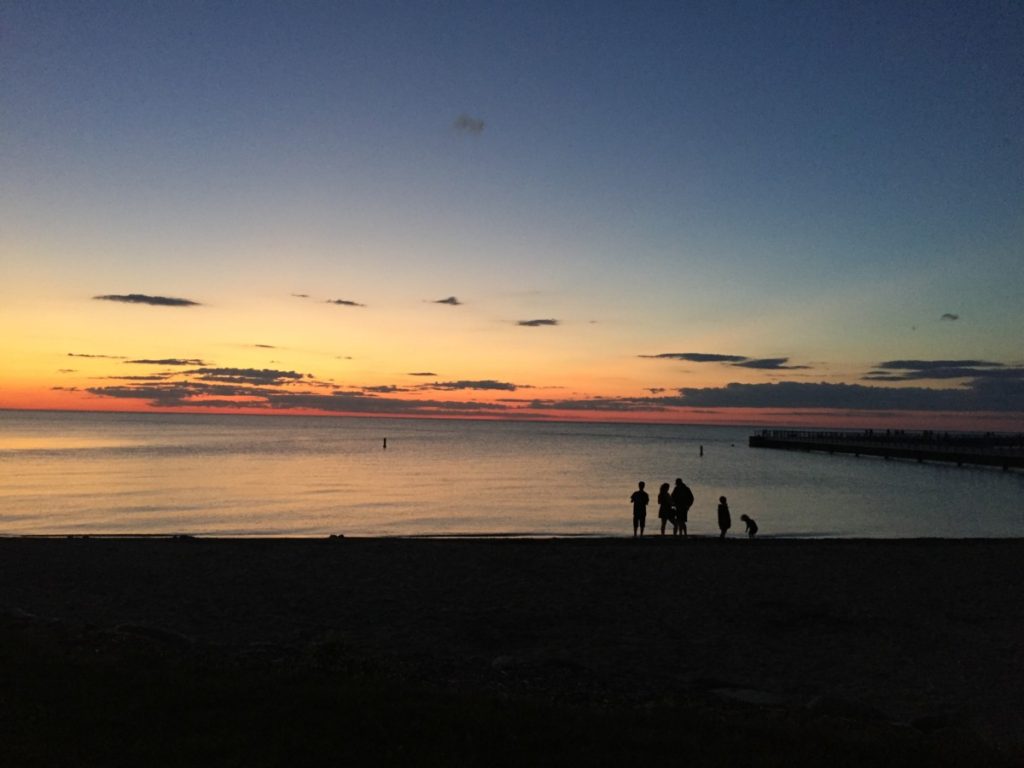 My sister had been vacationing in Port Austin for years, and last July she closed on her "up north" cottage here a block from these beautiful sunsets and the downtown business district. We all couldn't have been happier for her!!
        "WHEN SOMEONE ELSE'S HAPPINESS IS YOUR HAPPINESS. THAT IS LOVE"
This year we started a new Fourth of July family tradition and spent the holiday here. It was awesome!  Talk about the quintessential town to celebrate our country's independence…a legit and lengthy parade through town and epic fireworks on the beach. It was all SO LAID BACK AND EASY. As soon as the first firework was heard from Jackie's home, we walked right down to the beach and found a spot, no problem.
But first, a few shots of her sweet cottage. This front porch was made for napping! I told Jack she needs to put a daybed in the far corner for napping or sleeping to the sound of crickets at night.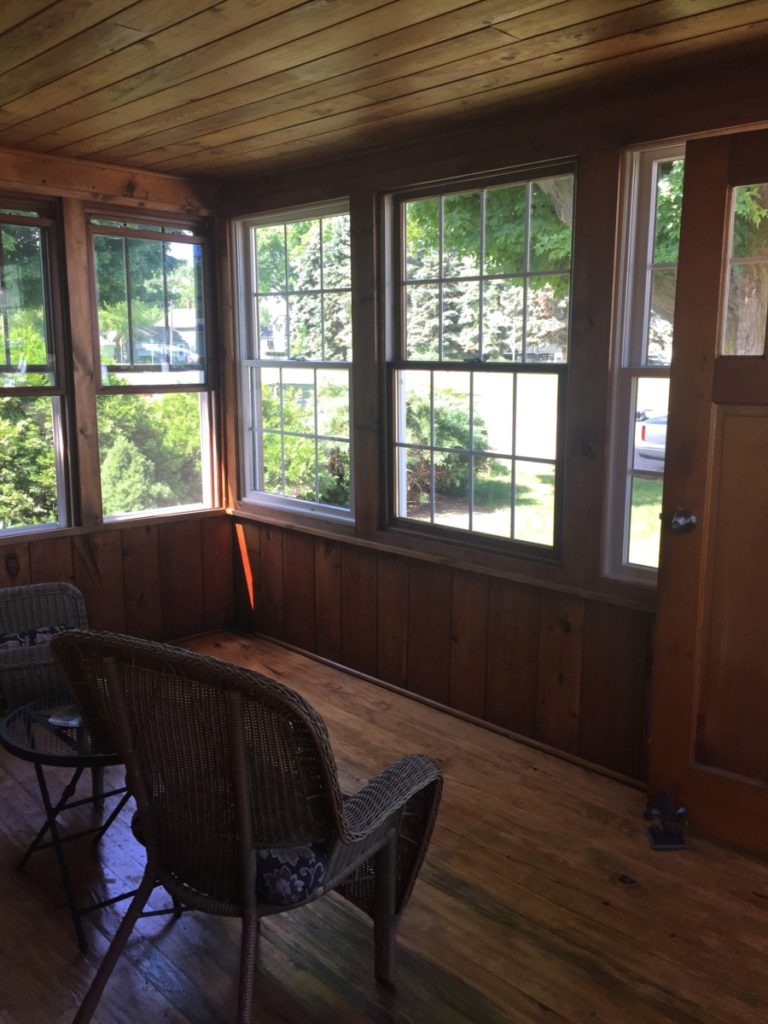 Her sweet-as-pie kitchen window overlooking the backyard that is chuck full of towering lilac bushes, perennials galore, fresh mint, Mom's hostas from home, you name it. Its always fun to buy a new home and see what pops up in the garden come Spring. And of course, a family favorite, lawn jarts was played all weekend. I chased down the same vintage set for you on sale here!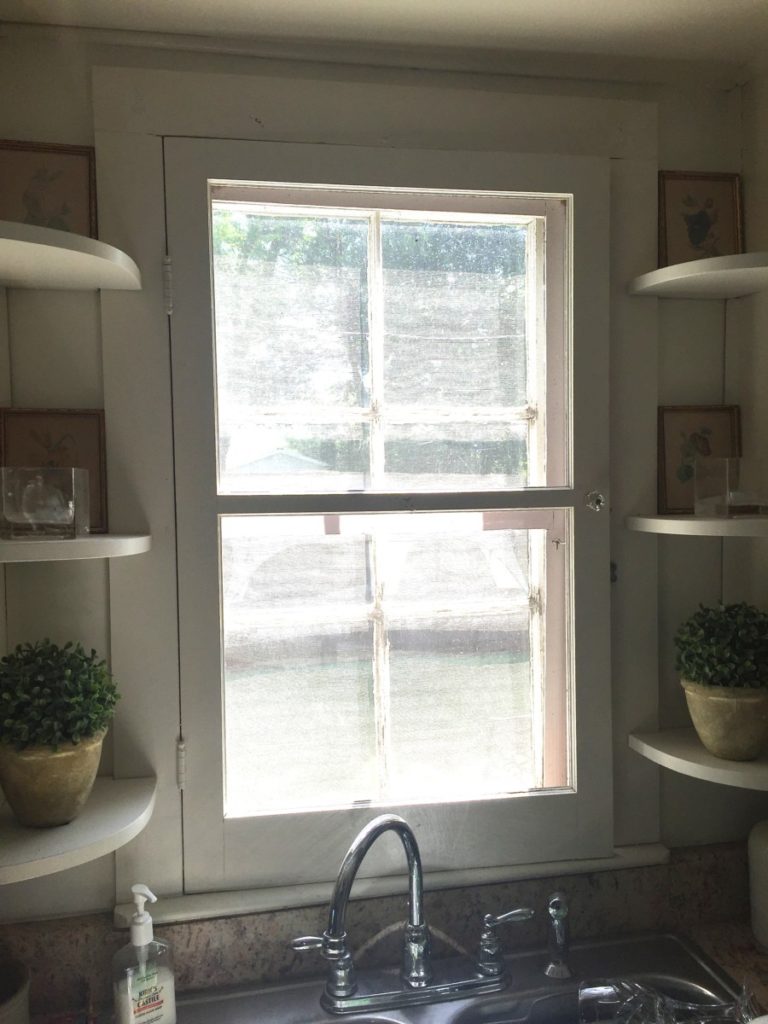 Our love of starbursts runs in the family ;-))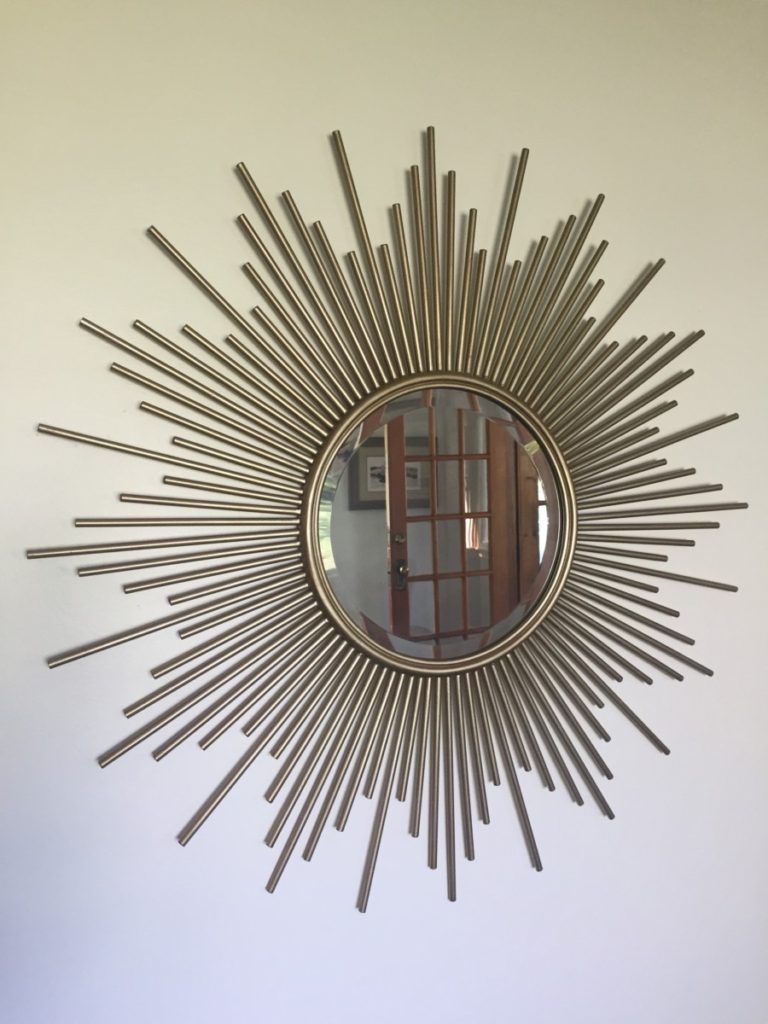 I spent my mornings walking and drooling over these adorable cottages, this one right around the corner from hers just sold for $160K?! There is still great value to be had on the East coast of Michigan…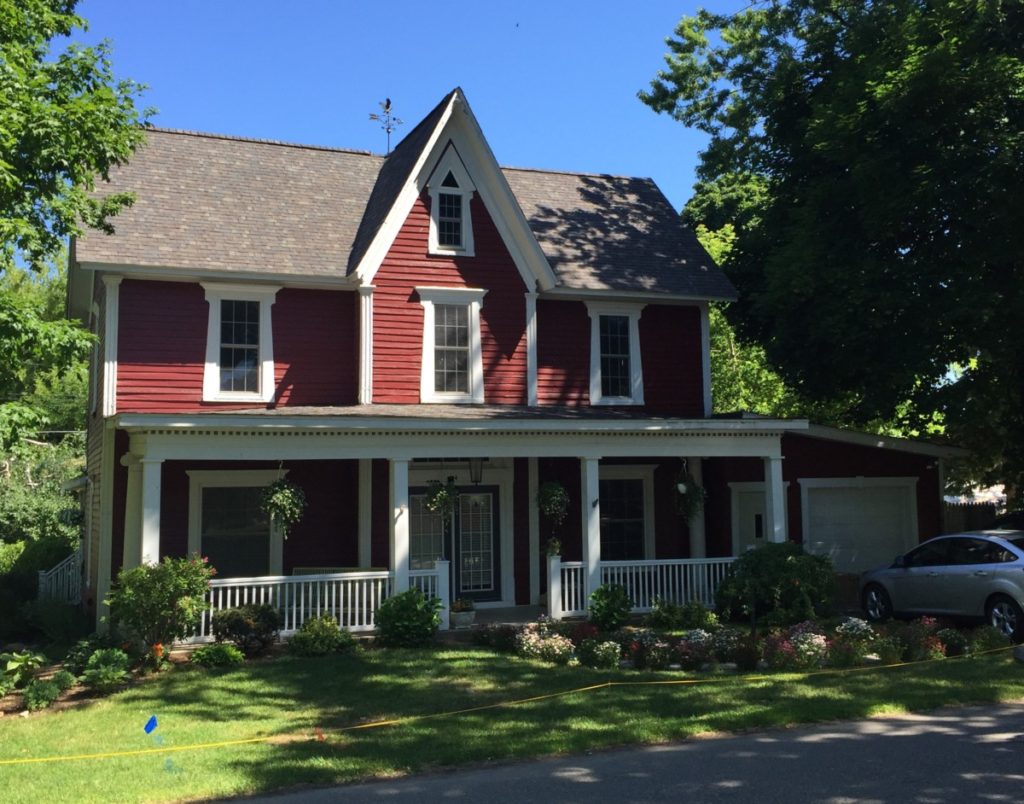 This patriotic house makes me want to start singing John Cougar's Pink Houses every time I look at it…ain't that a America for you and me…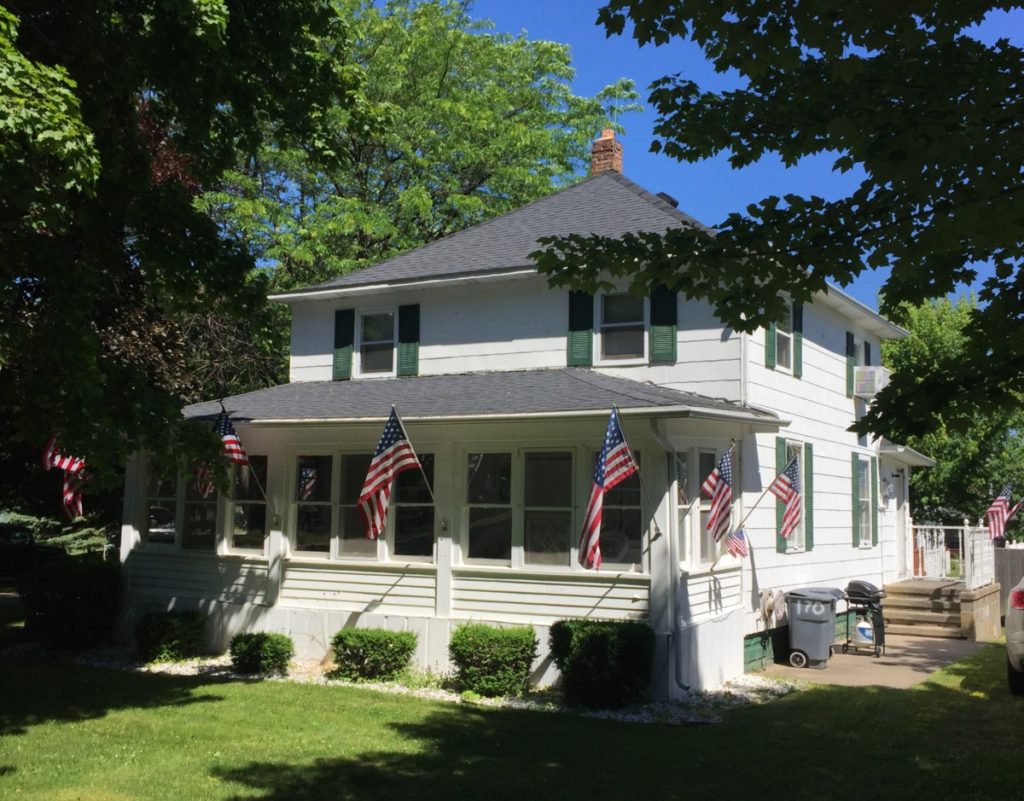 Go STATE ;-)))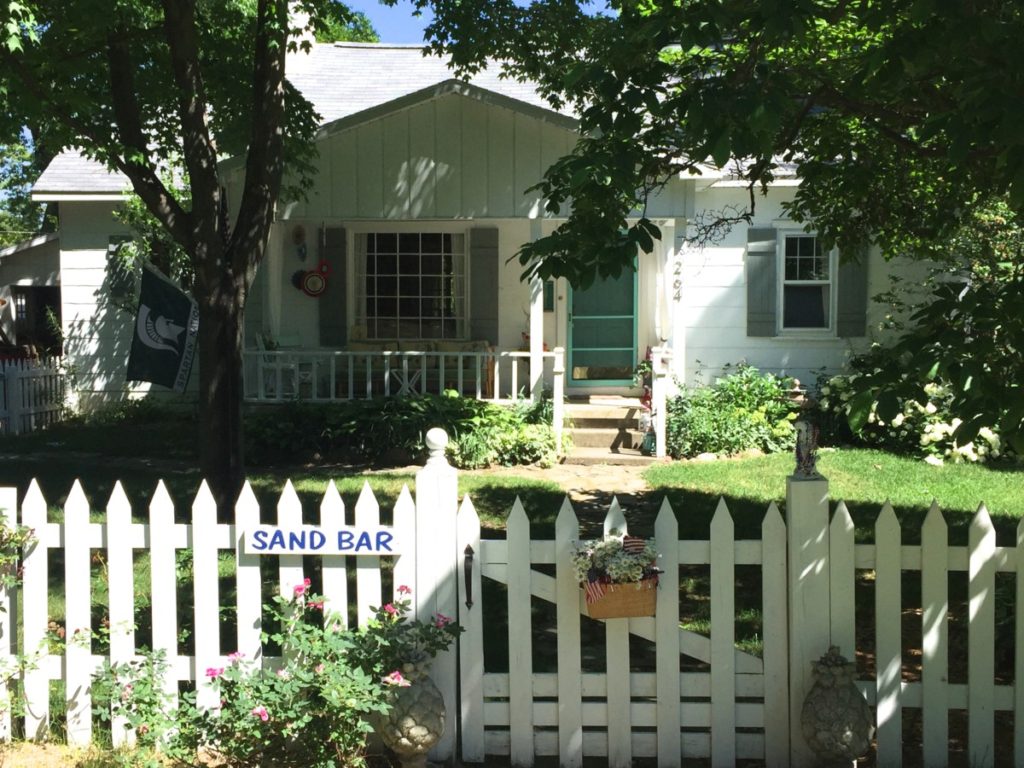 Each block you pass, you catch a slice of the beautiful azure colors of Lake Huron. All roads lead to the lake.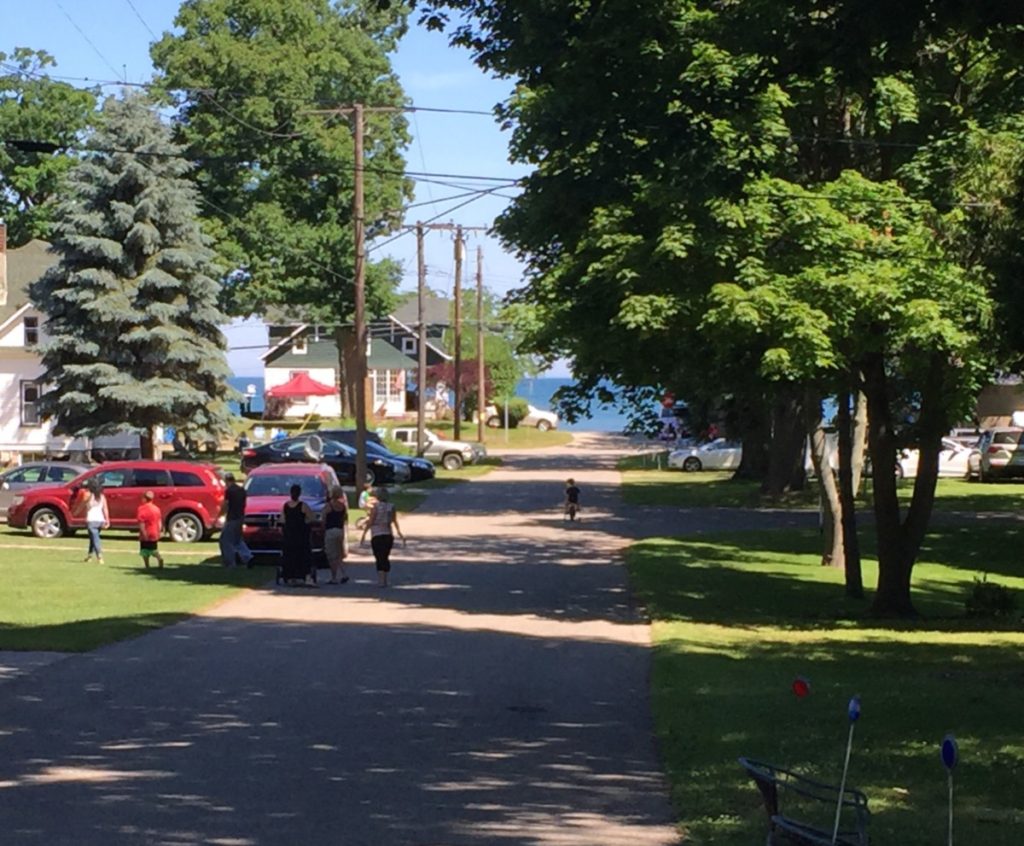 These sweet little dumplings are available for rent, a block from the beach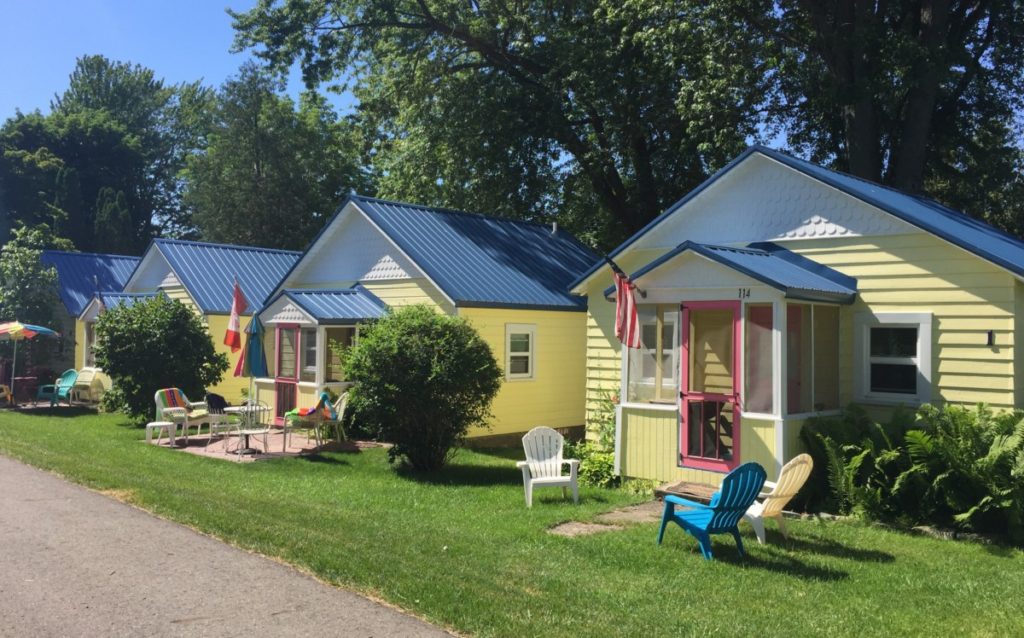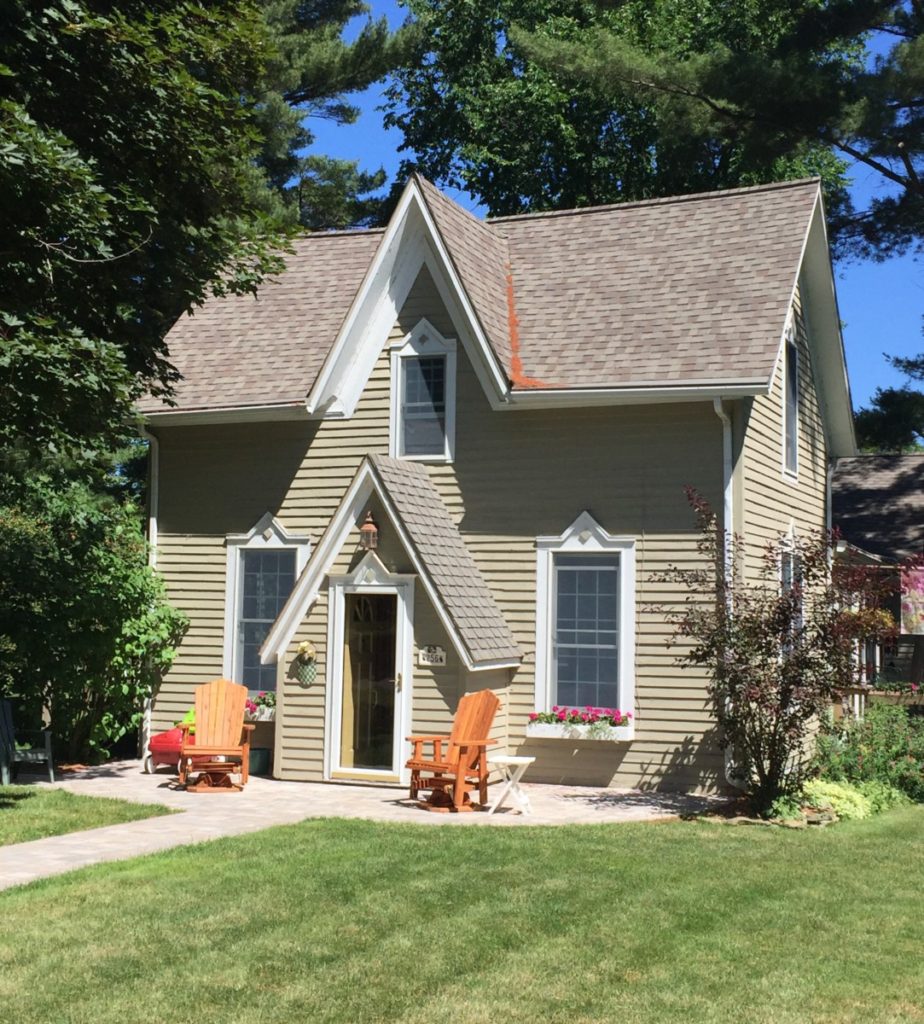 It seems everyone wants to live in a modern farmhouse these days, myself included, and this one under renovation is no exception…
"God Bless America" is right! We need you big man, now more than ever.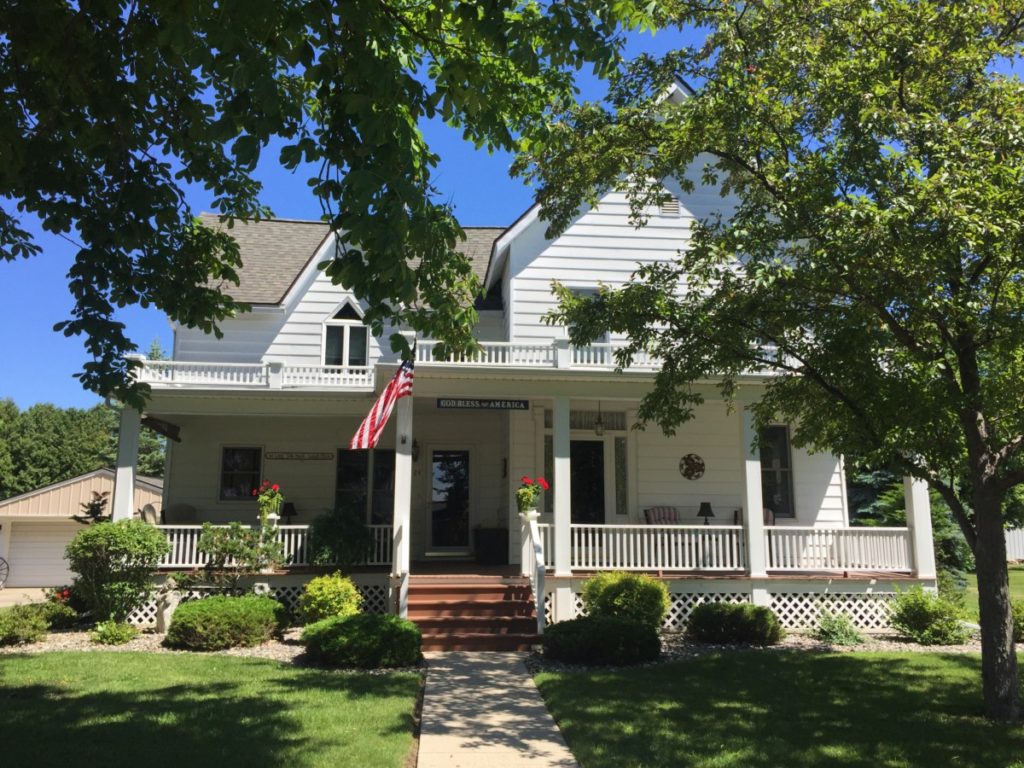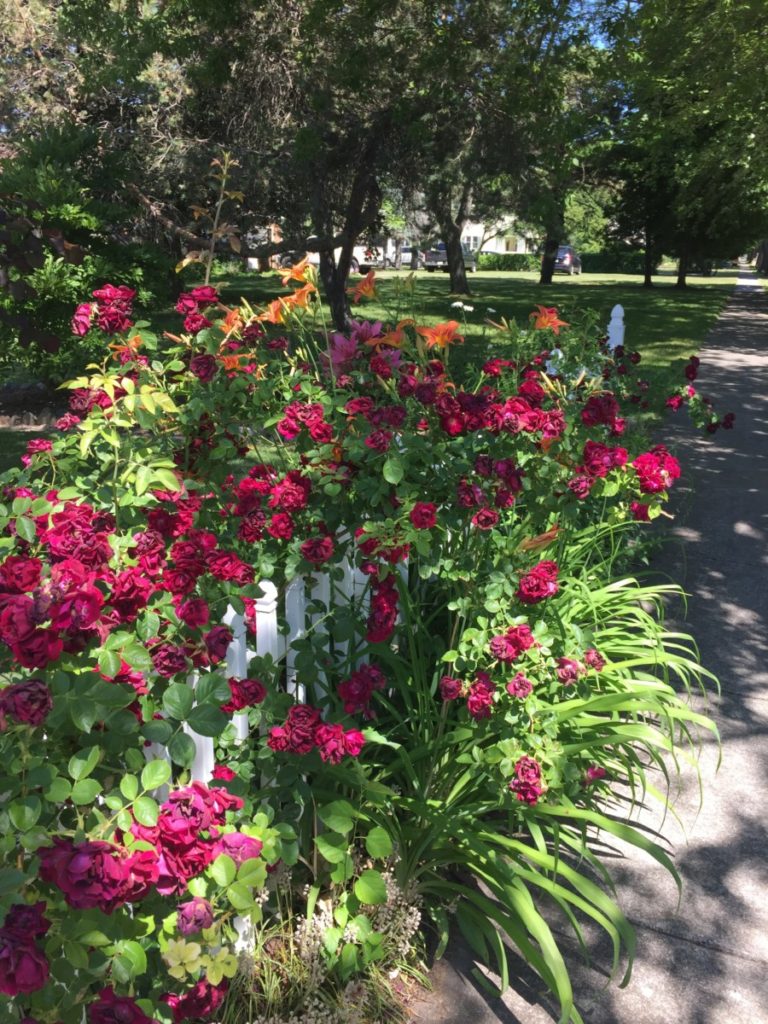 Folks were securing their spot for the fabulous parade. Don't you just love all the flags?!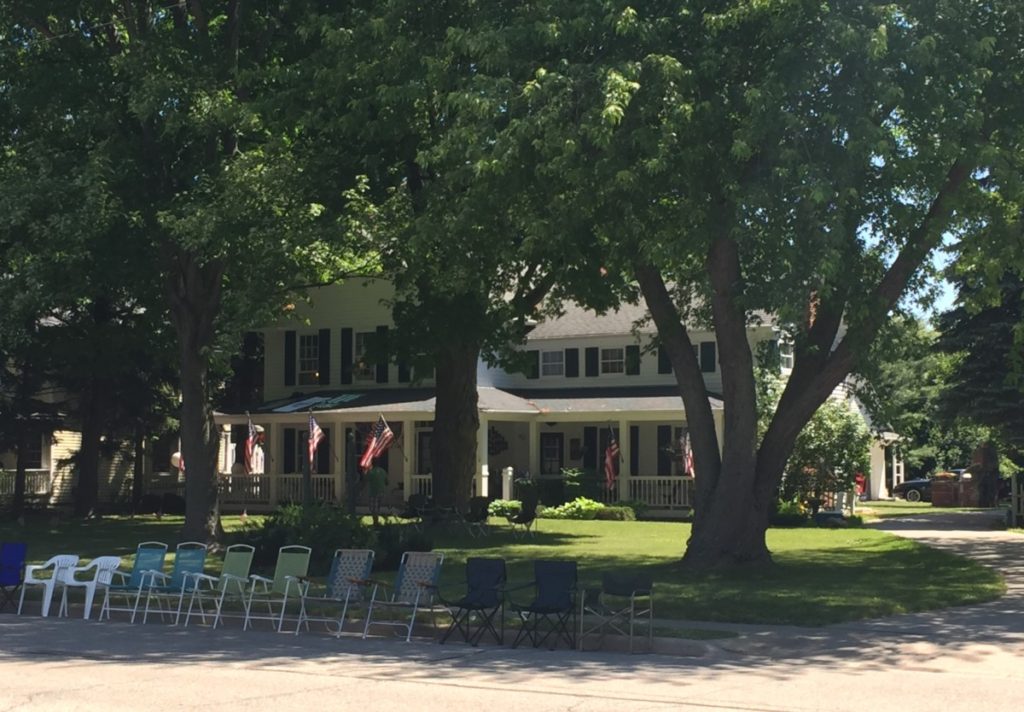 The views from this screen porch gah!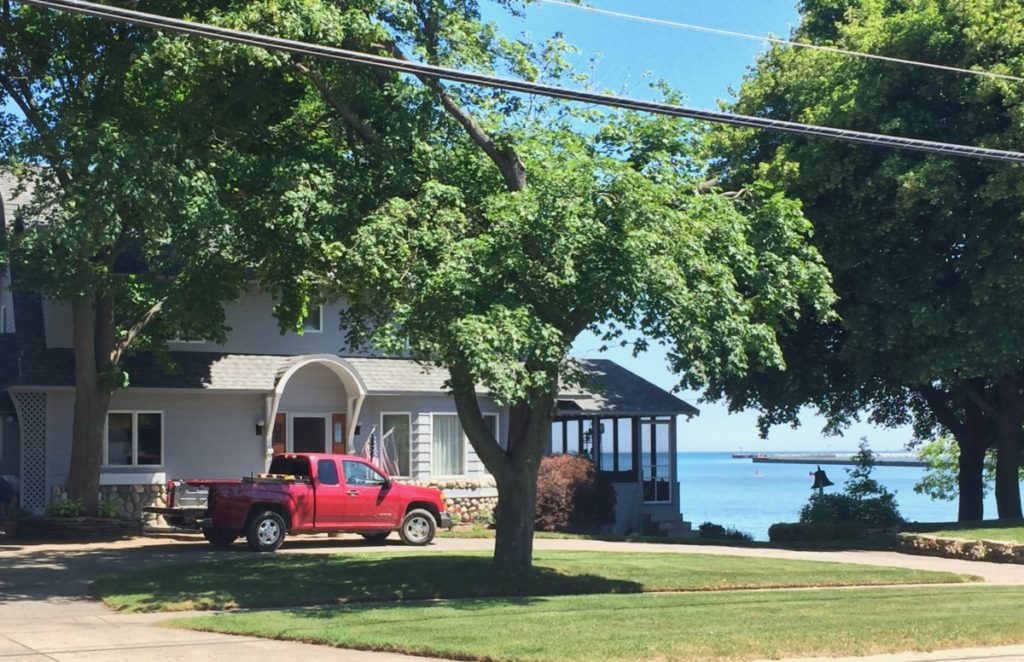 I snapped a shot of this home for charm school inspiration…the shutters to one side and flower boxes were adorable.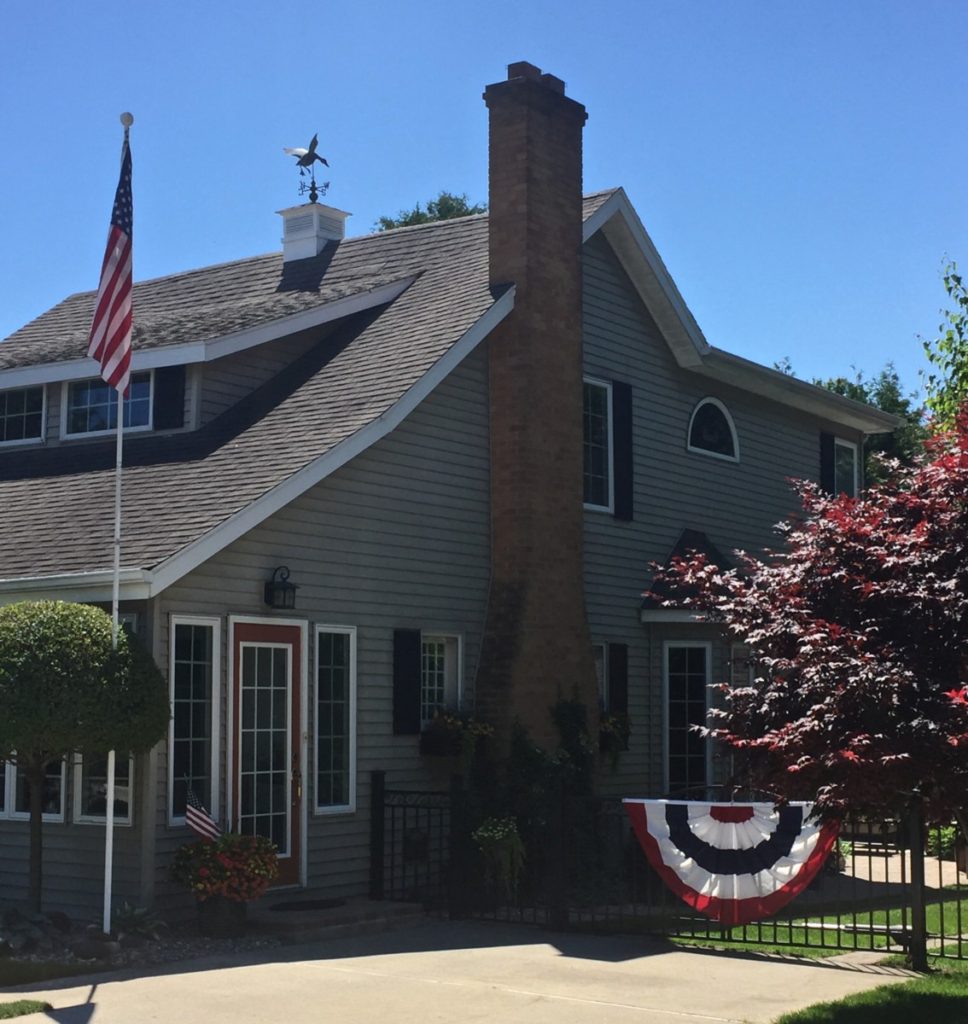 All the flower boxes throughout Northern Michigan are on steroids. So pretty.
The perfect place to watch the parade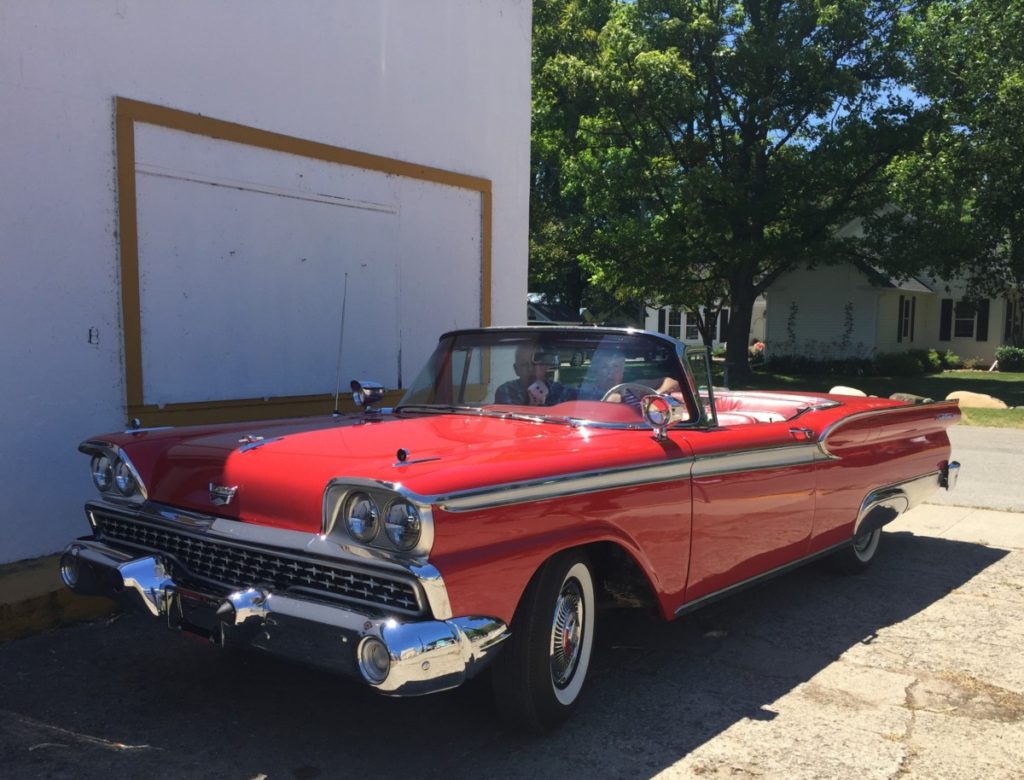 The Port Austin Lady Stompers. These gals know how to boogie, and boogied on down the whole parade.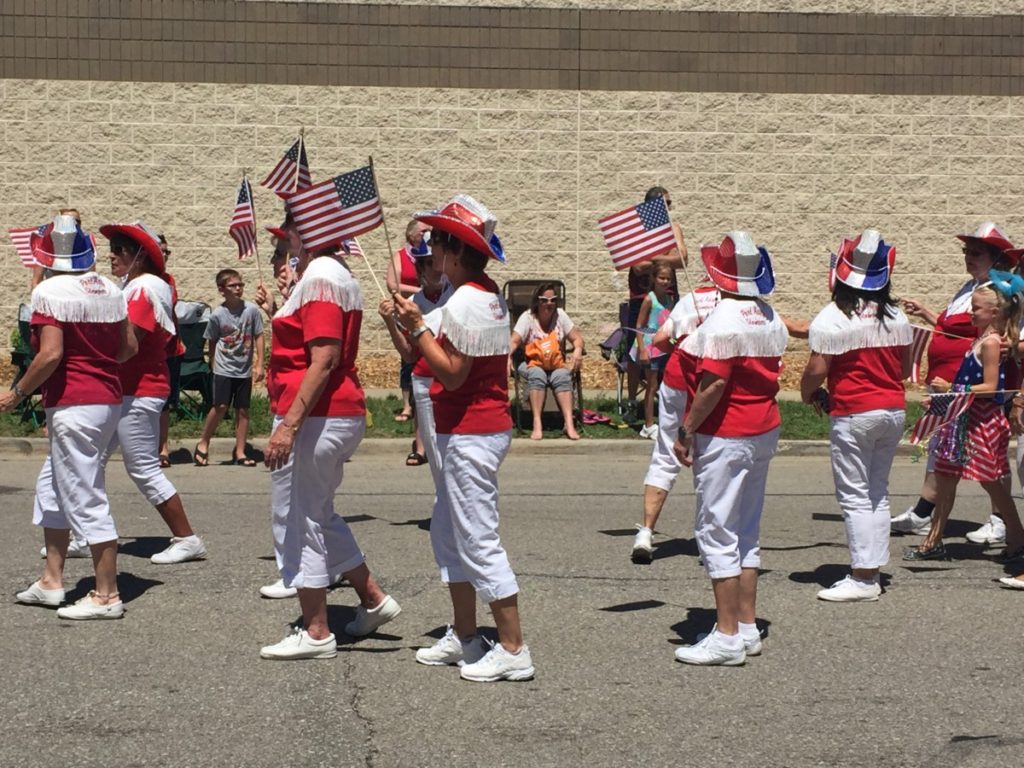 A shot of the beach at Veteran's Park. There is a big pier to walk. It was the first thing I did after the drive up.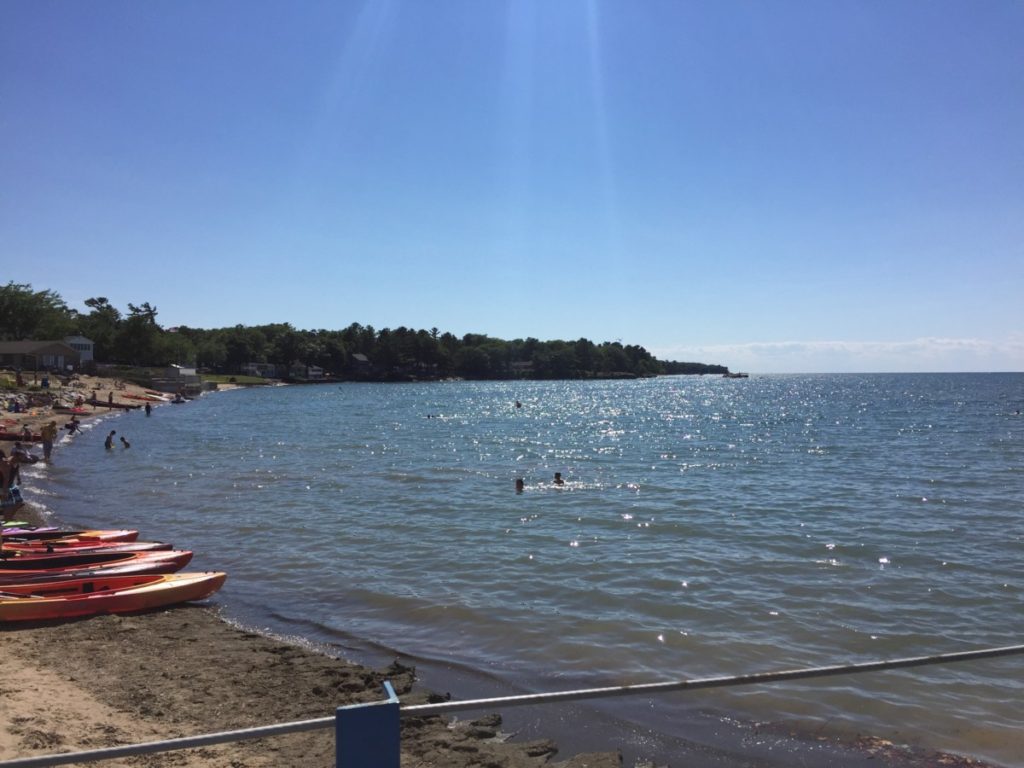 On every corner throughout downtown, they spray paint inspirational thoughts and quotes, adding to the town's undeniable charm.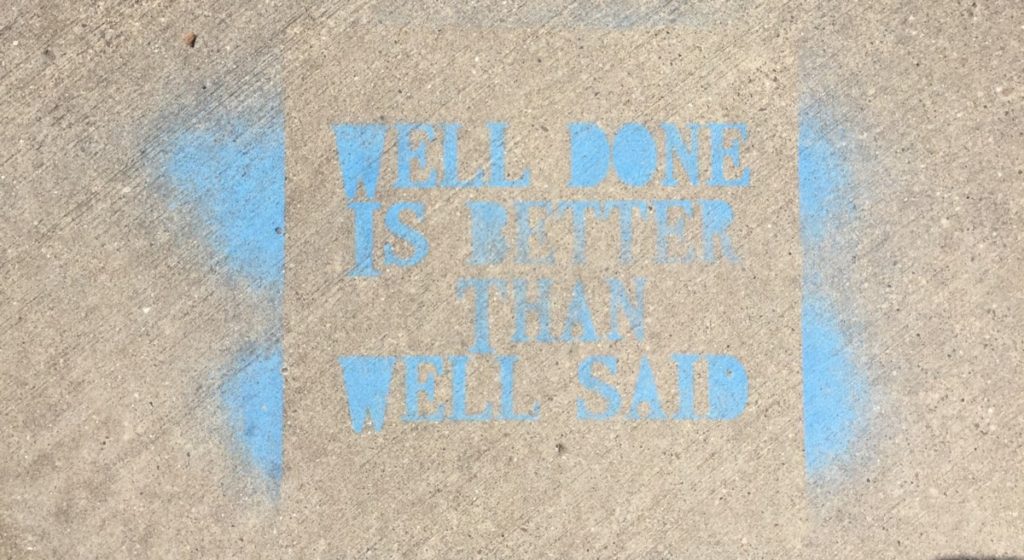 Port Austin is known for its Farmer's Market every Saturday. I didn't get to experience it, but enjoyed a ton of great food from it. Thank you family.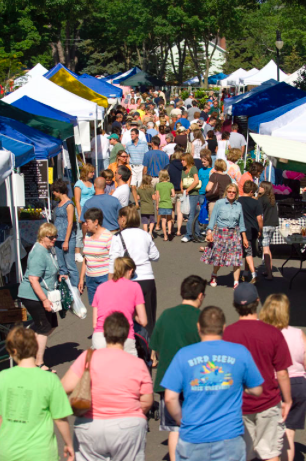 (photo courtesy of port austin farmers market)
The village is also known for its great kayaking, and main attractions Turnip Rock and the Port Austin Lighthouses. My family made it to Turnip Rock the day after I left. Hated to miss it. Next year.
(photo courtesy of the most amazing places on earth)
In case you were wondering what the homes and terrain were like along Lake Huron, here is a shot of a family friend's home, his back yard is all beach! Just East of Port Austin is the Point Aux Barques private family community of 66 "cottages" and a 9 hole golf course, dating back to 1896. Check out their website here. The homes are magnificent!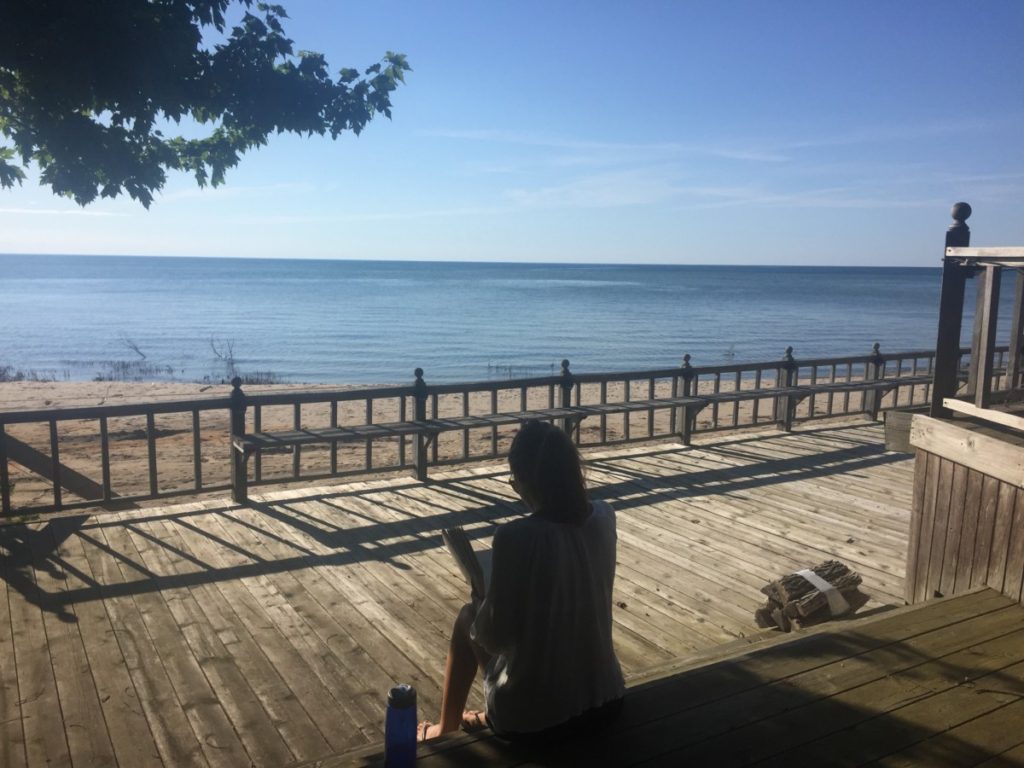 After the fourth, I headed West to our family's cottage on Torch Lake, which took me down the thumb's coastline and across the state. This was my view for a good portion of the drive. Windows down, music up, cruising in Big Poppy's hooptie (a 1997 Lincoln Town Car that feels like your sitting on a sofa while driving). Complete with hood ornament! I have a secret fascination with hood ornaments. I think we need to bring em back.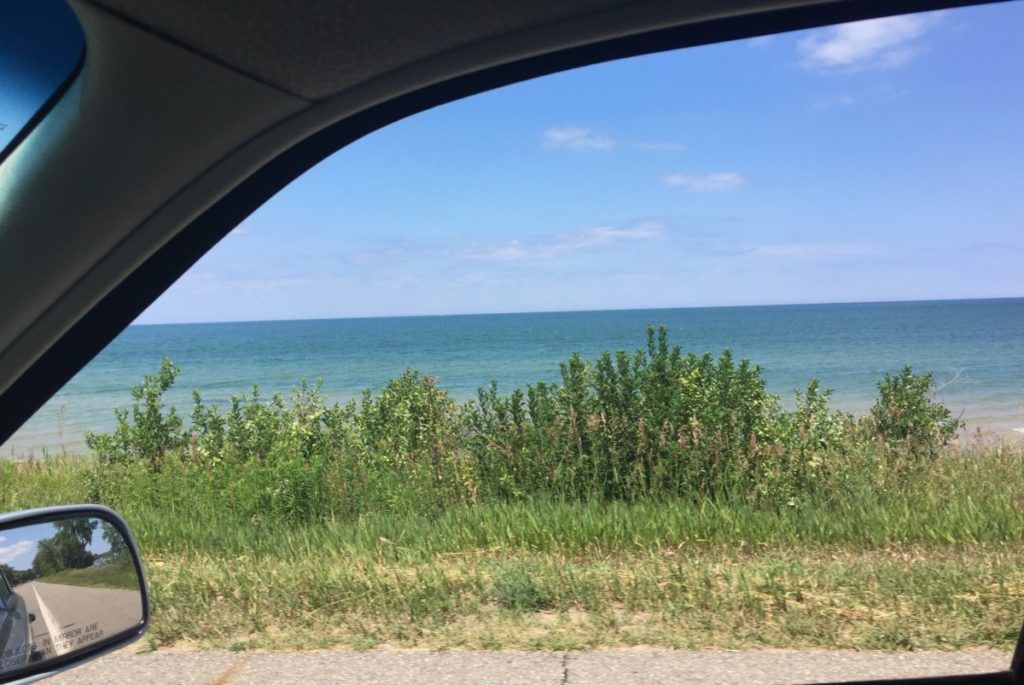 I passed through some great old towns, some deserted with such potential. You could just see and imagine life here in its heyday.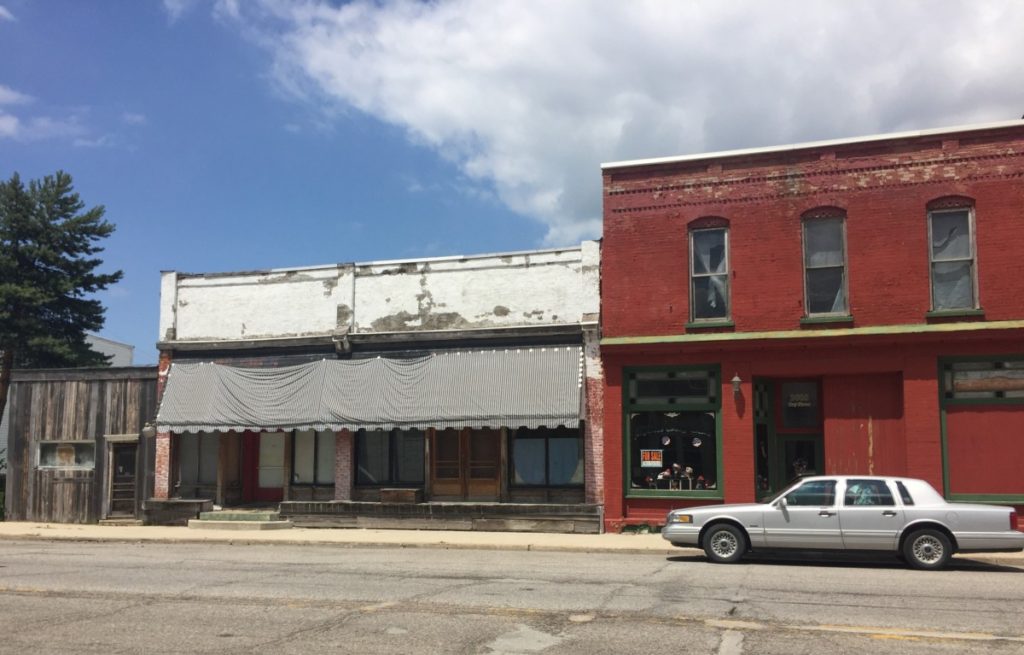 Ain't that America for you and me…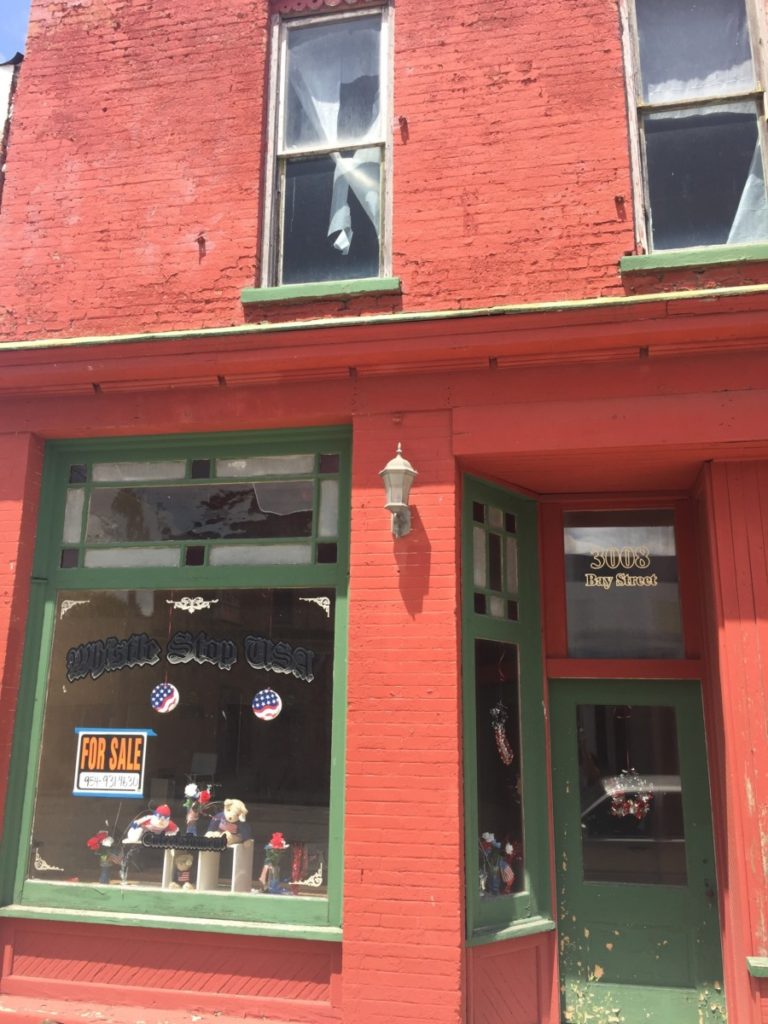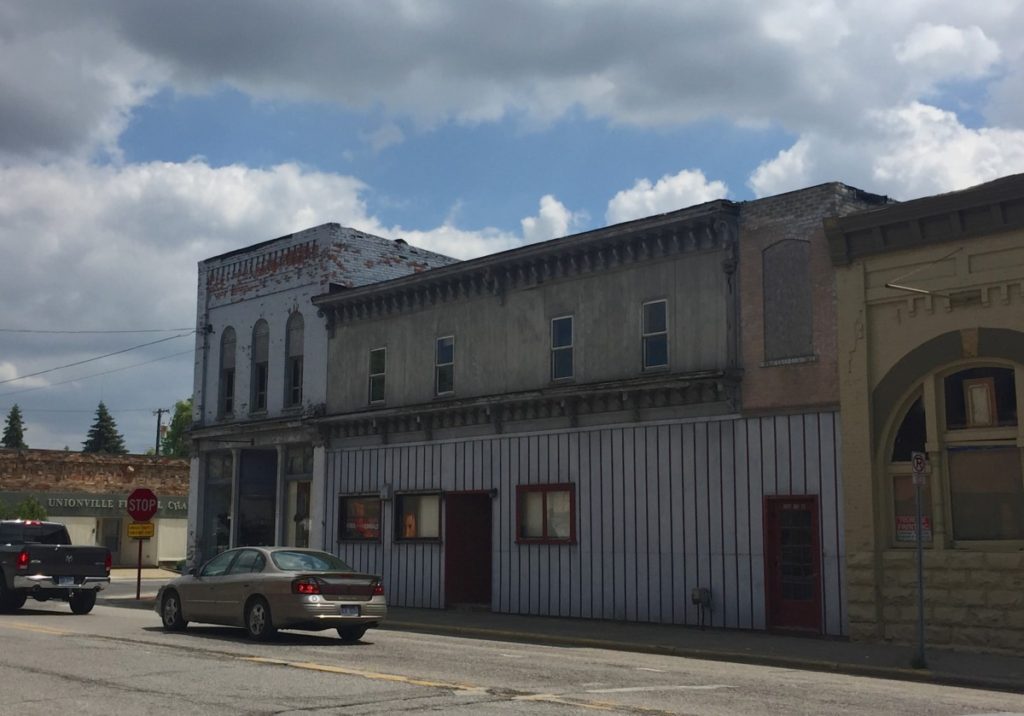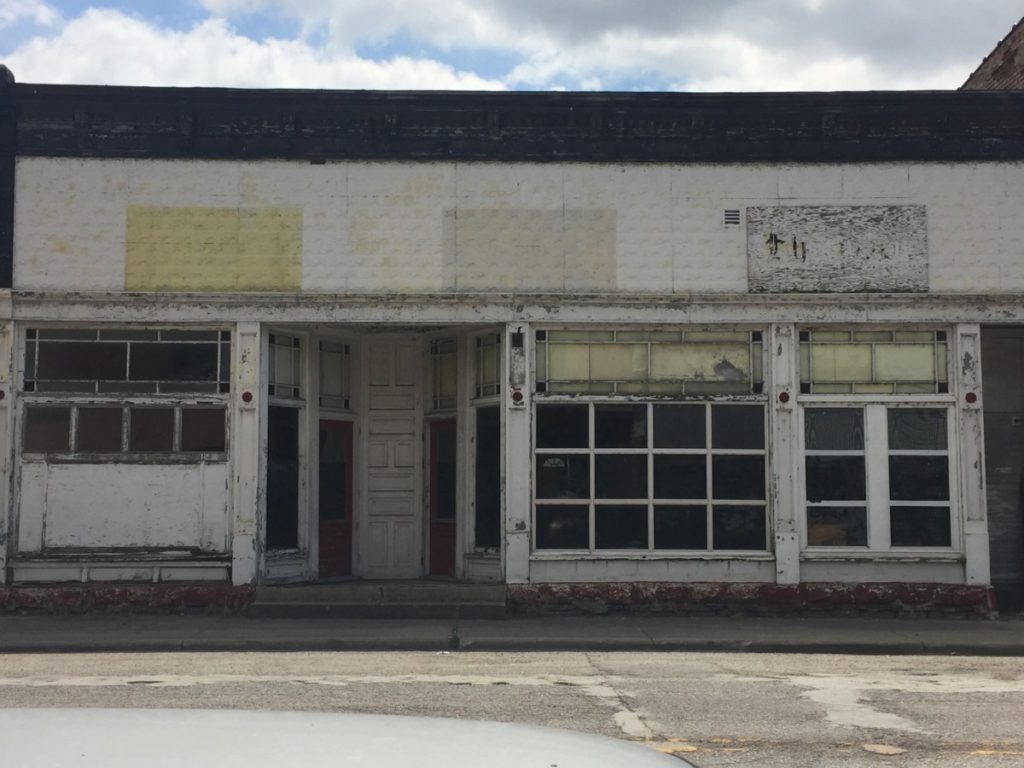 How cool would this old service station be recreated as a restaurant with open air seating. I'd leave the brick patina EXACTLY as it looks now…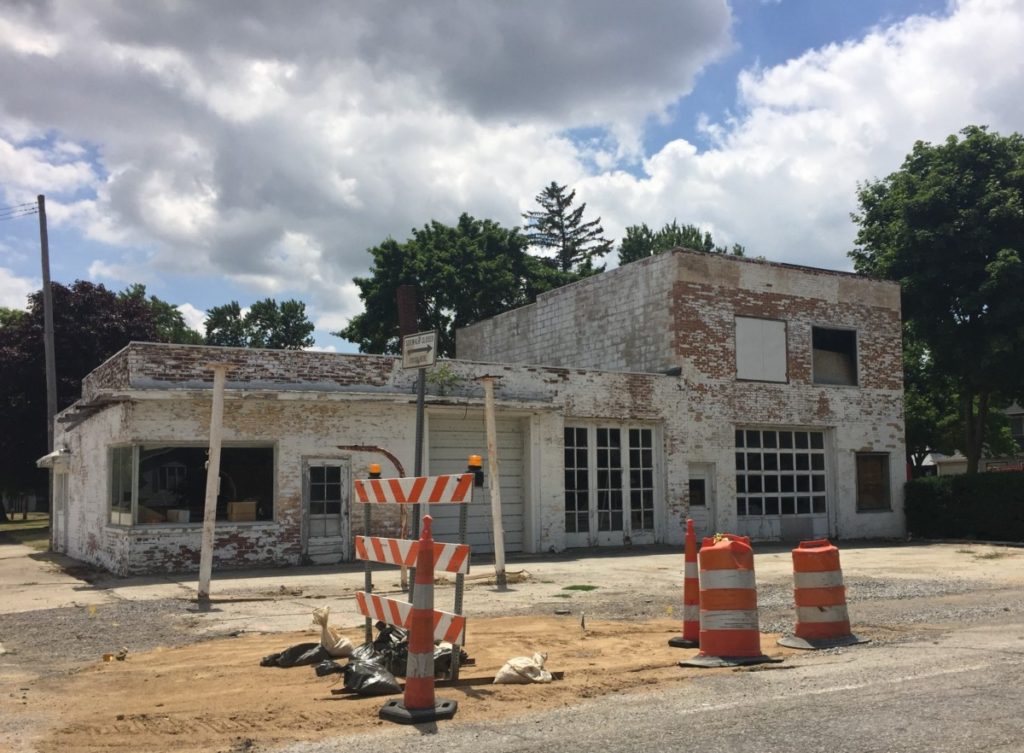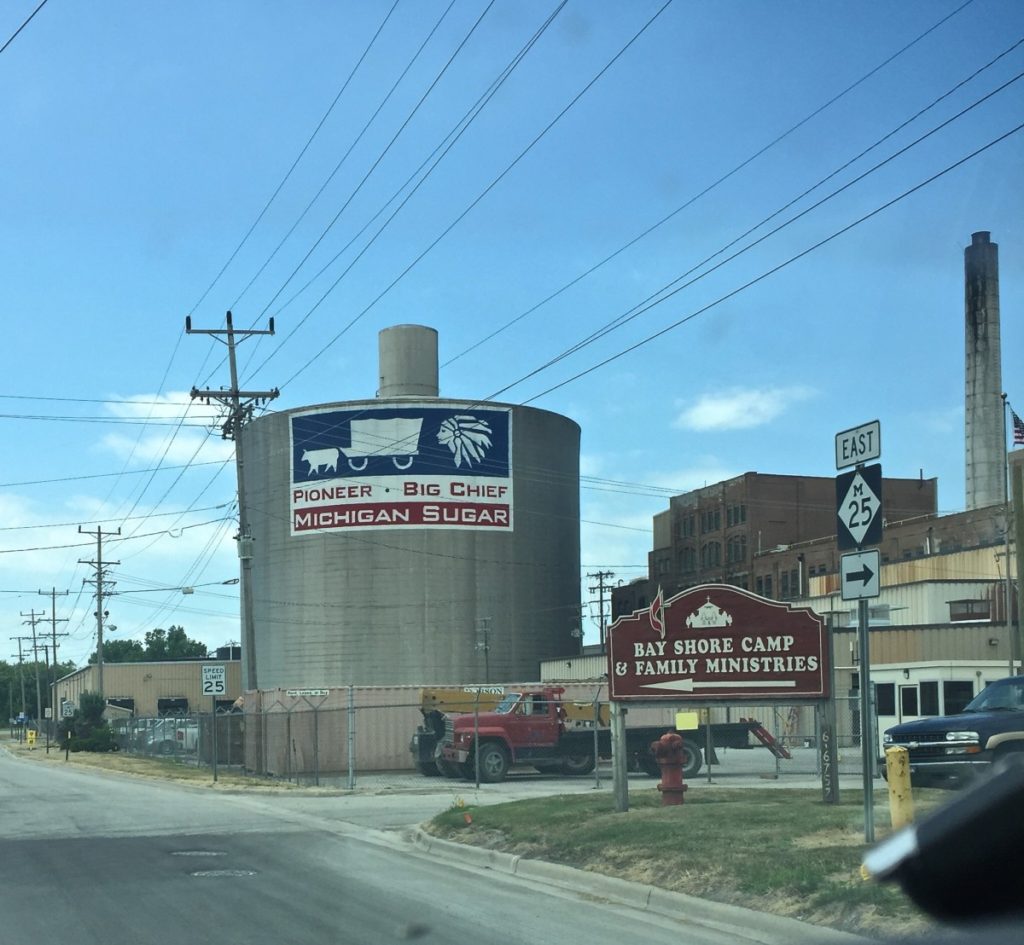 On my route, there was one town that BLEW me away – Bay City! I had never been. Always heard of it growing up, had some college friends from here, recall Mom and Dad visiting here for some famous Italian restaurant, but truly had NO IDEA how charming and authentic the homes would be. Here's me trying to snap some from the car as I rolled own Center Avenue. I finally had to pull over and get out to take pictures because I couldn't take it, they were all so great!
A stunning white beauty!
My favorite was this cream painted brick beauty…
The color palette on this one was perfect with all that beautiful stone.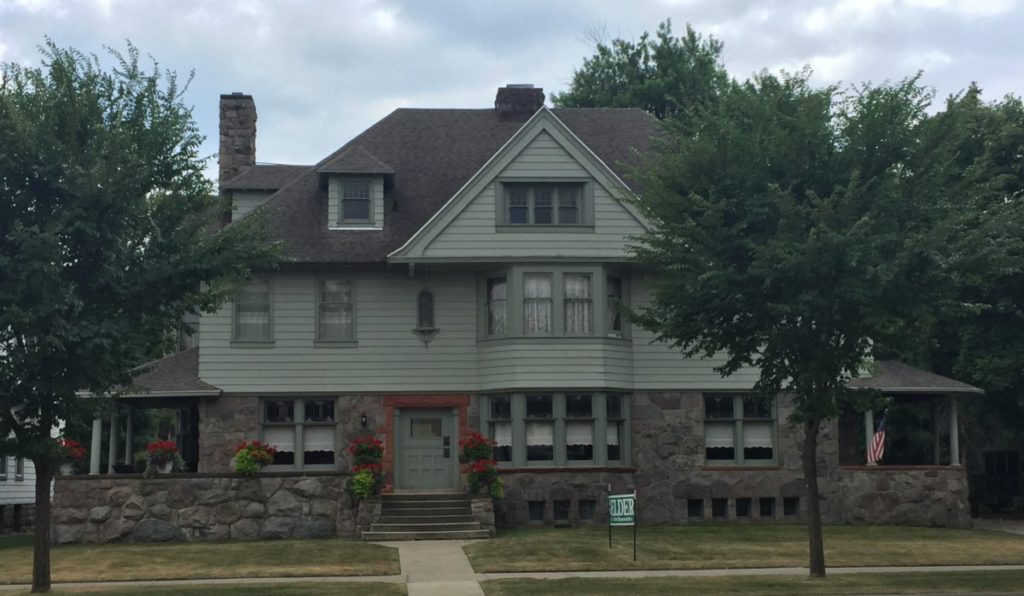 With a pea gravel drive…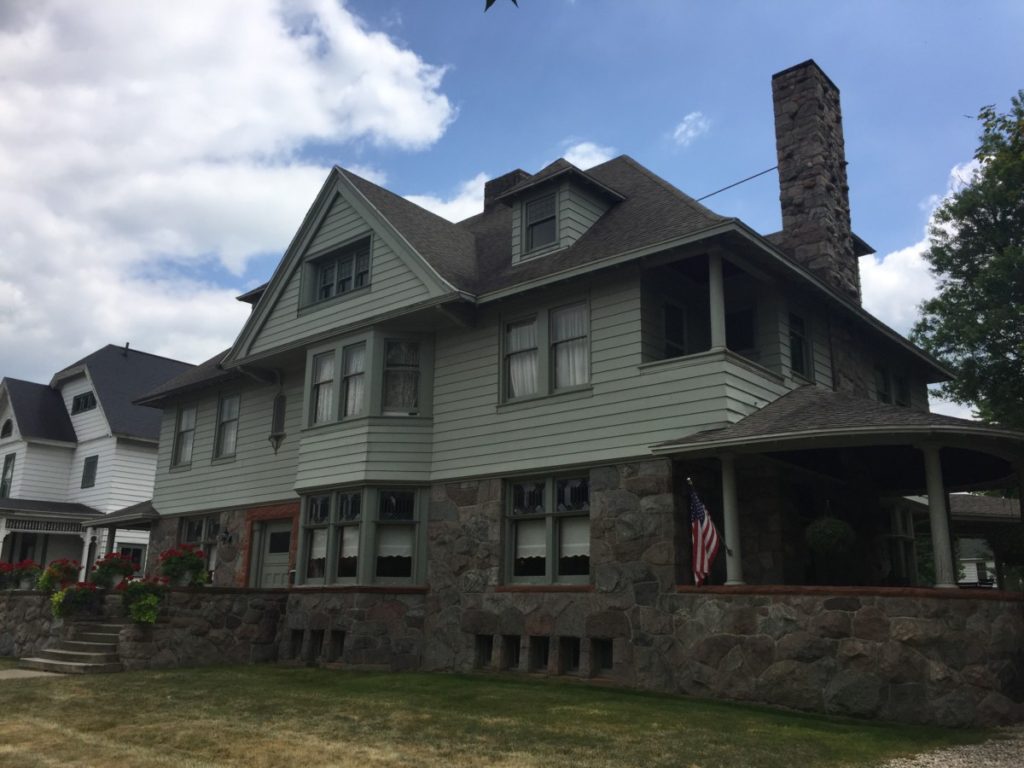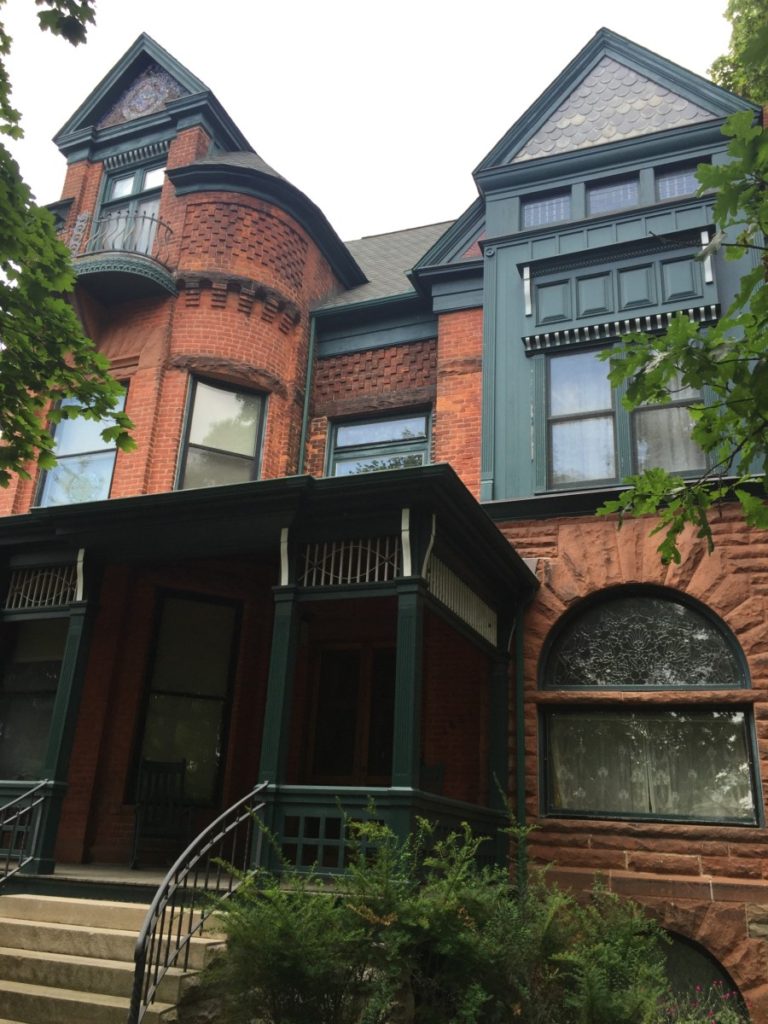 They just don't make em like they use to. Look at all the detail. Its insane.
I left that town feeling all giddy and grateful I had stumbled upon such greatness. We will definitely make a point to visit again! I'd like to ride bikes and weave my way up and down all the streets of these historic neighborhoods. Here's my attempt to get a shot of the riverfront area from my window…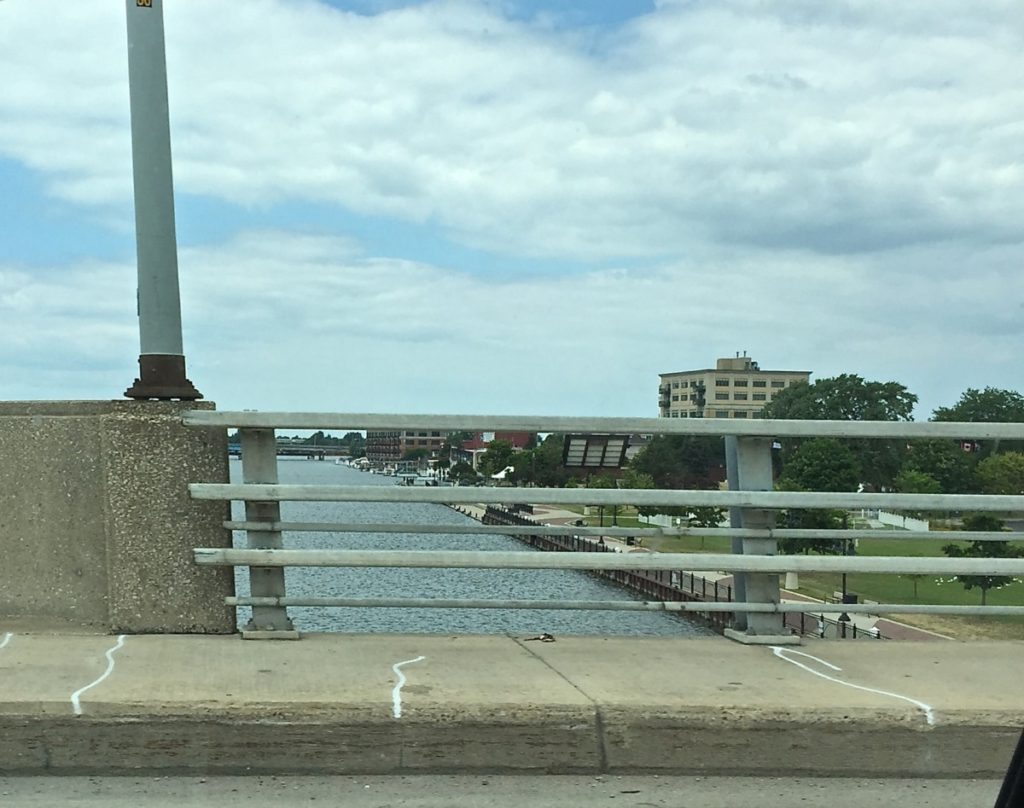 That's all for now. I'll be back to share some of the other coast of pure Michigan and finally, the shots I took of the Grand Hotel and Mackinac Island years ago. Also, I've been working on #lorishouse here and will have some exterior updates to share. But first…back to painting the porch and landscaping at Lori's House today (Its going to be a "motrin me" day for sure), before heading downtown Detroit tonight to experience one of the first Michelin star rated restaurants to open up in the city in decades. GREAT things are happening in the D. But time is ticking! Come Sunday I'll be driving back to the South SOBBING ;-)))  School starts early August for us. Nooooo! Cry!
Cheers friends! I know you all are enjoying the greatest season of the year…when we all let off the gas a bit, spend more time with family and soak up the beautiful outdoors. Summer is pure straight LOVE.
xo
Jennifer Sunshine