Family!!! How are you?! I'm so excited to be sharing these beautiful images from our trip to the beach last month. With Spring raining down on us (literally via yellow pollen dust here in the ATL) these sweet little architectural details may get you thinking about easy updates to add charm and character to your home. I know I was taking frantic notes in my phone for Lori's House that will be completed this Summer!
Let's start in Watersound Beach, a beautifully planned community along scenic Highway 30A. Of all the times I've been to the beach (we owned a condo there), I really had never walked through it much. What a treat to stumble into this neighborhood on my morning runs. Gave me the mojo to keep going, again and again.
First up, this symmetrical beauty. Notice the mix of finishes, siding with shingle, the varying trim colors, and all the bracket details. The siding is beautiful and it's even inspired me to get new siding on my own home! I've been having a look at some denver siding companies but I haven't hired anyone yet. I'm still deciding exactly what I want to have done!
Love the fence! I absolutely adore the way the fence enhances the curb appeal of this property. Which reminds me, a friend of mine who lives in LA recently had a fence just like this one fitted around her home. Apparently, all it took for her to find a fence contractor was an online search for 'fence repair Encino' and she was able to compare a number of different contractors so that she could find the best one for the job.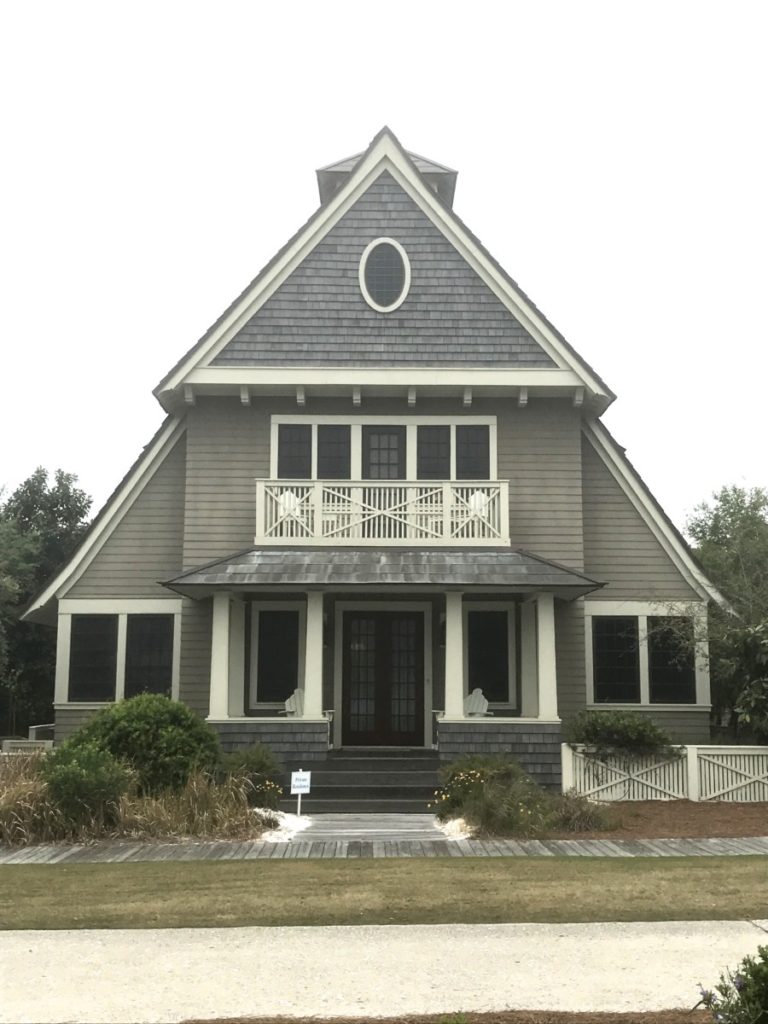 The fence is not the only feature of this property that has captured my heart though. Mack daddy brackets on this garage overhang….luuuuuv.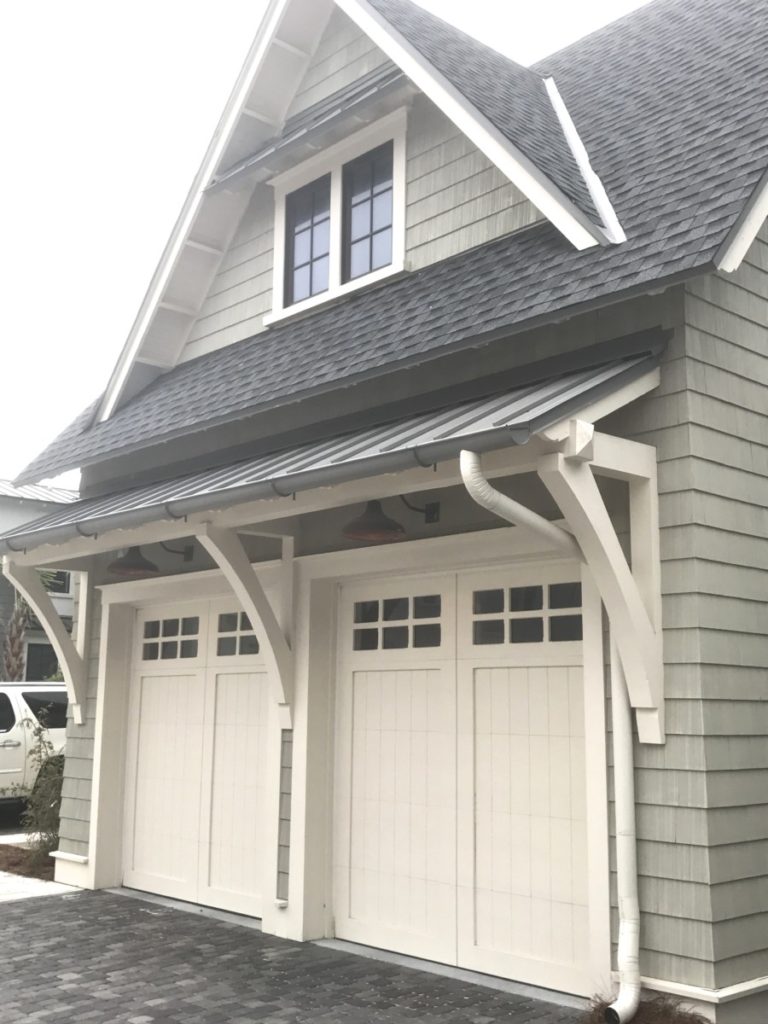 How fun is this?! Probably my favorite of this walk through.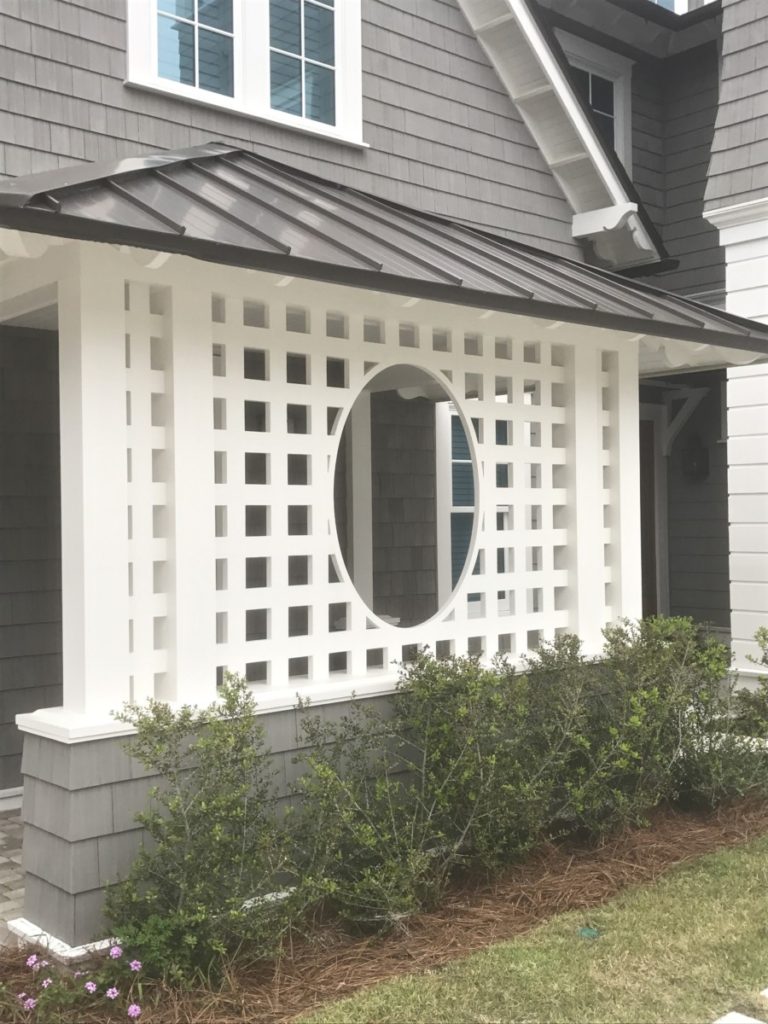 Gorgeous trellis on the front of this house. This can add so much character and dimension to a home that may be flat across the front (a lot of ranches come to mind) or may have a simple stoop outside their front door that could use some dressing up.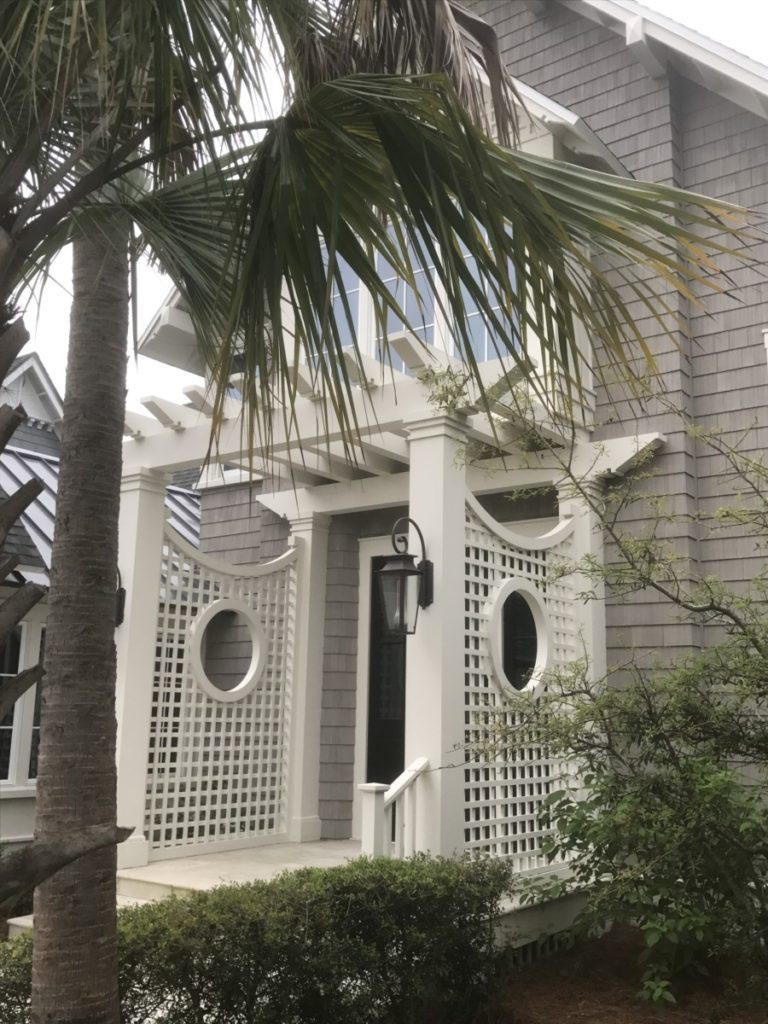 A lot of folks store their garbage cans along the side of their garage or house, super simple update to camouflage the facts of life.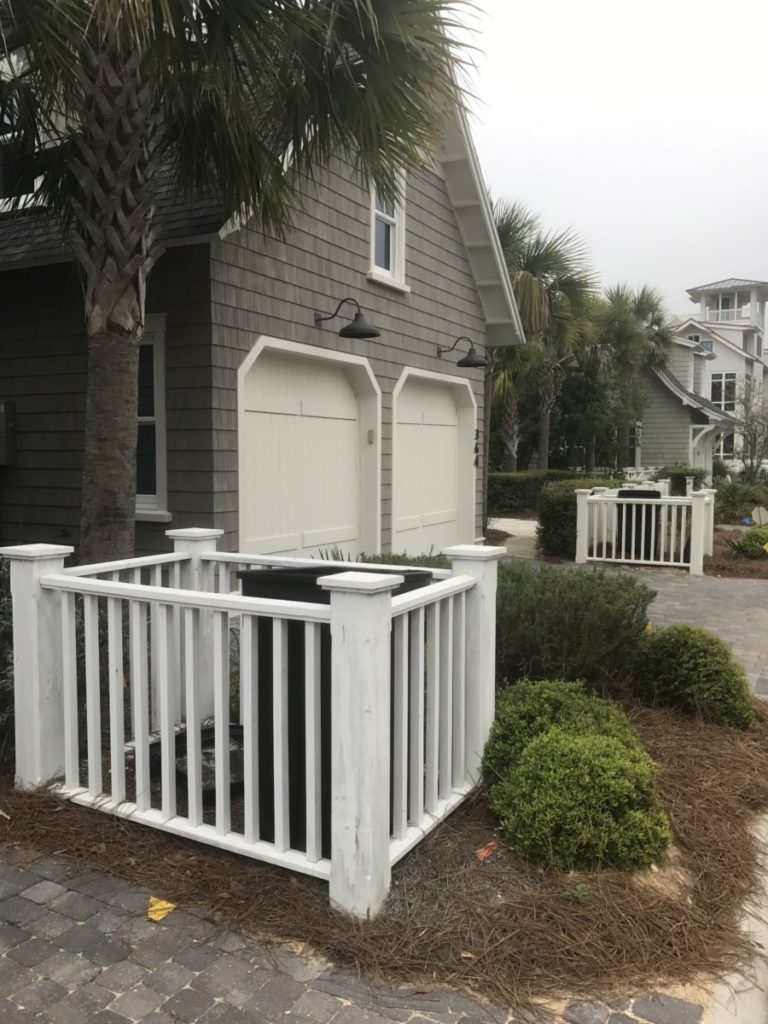 Even simpler, this trellis to fill some negative space on your home.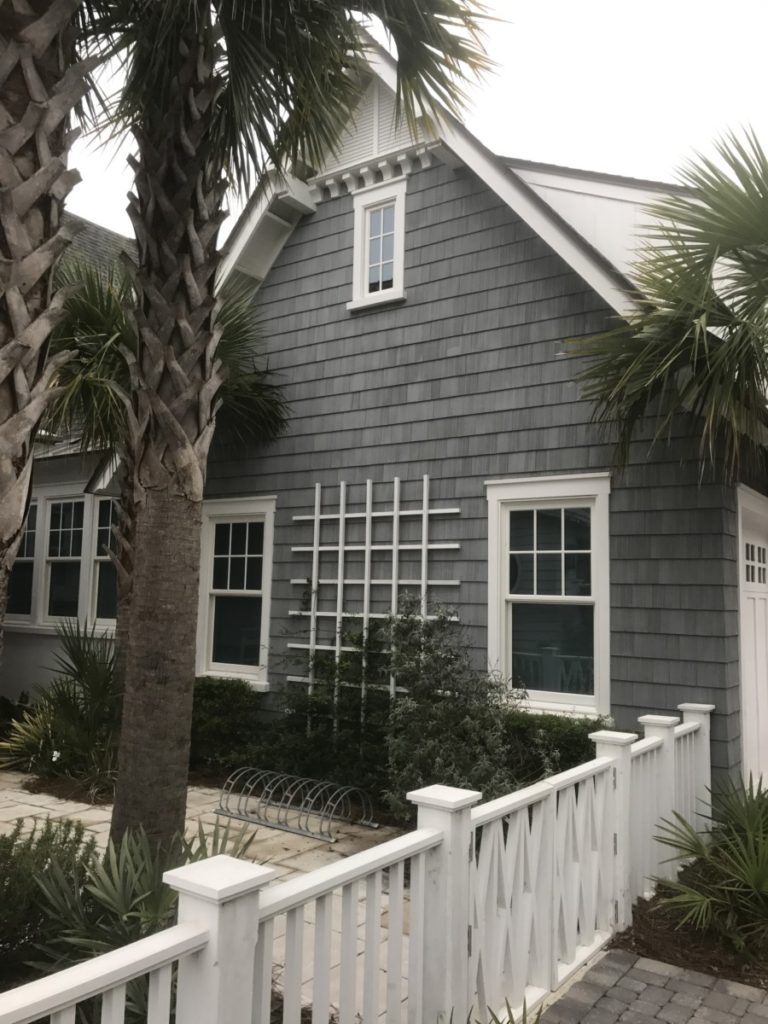 Maybe an entire perimeter fence is too much to tackle, how bout a stylish gate anchored by two American boxwoods like this little number. Love this pattern! You can get so creative with gate and porch pickets when you put your mind to it (or by the time you read this post).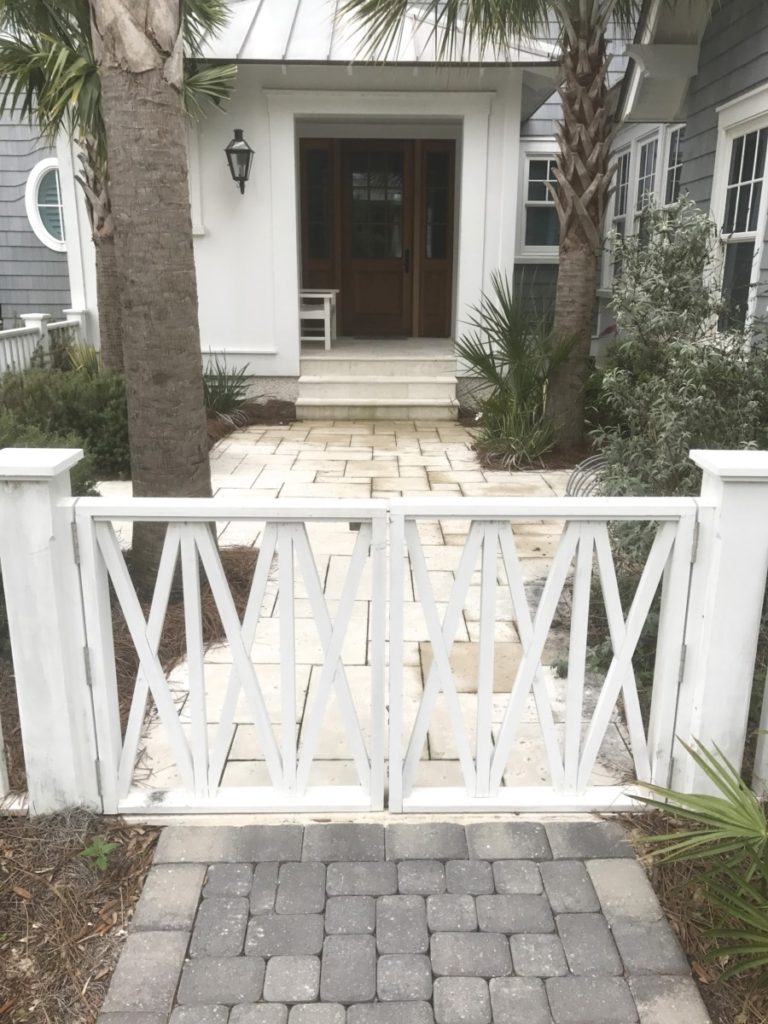 And now for just some drop dead beautiful CLASSIC homes. In the world of jamming in as many generic neighborhoods as the county will allow, its comforting to know neighborhoods like these are saving American architecture!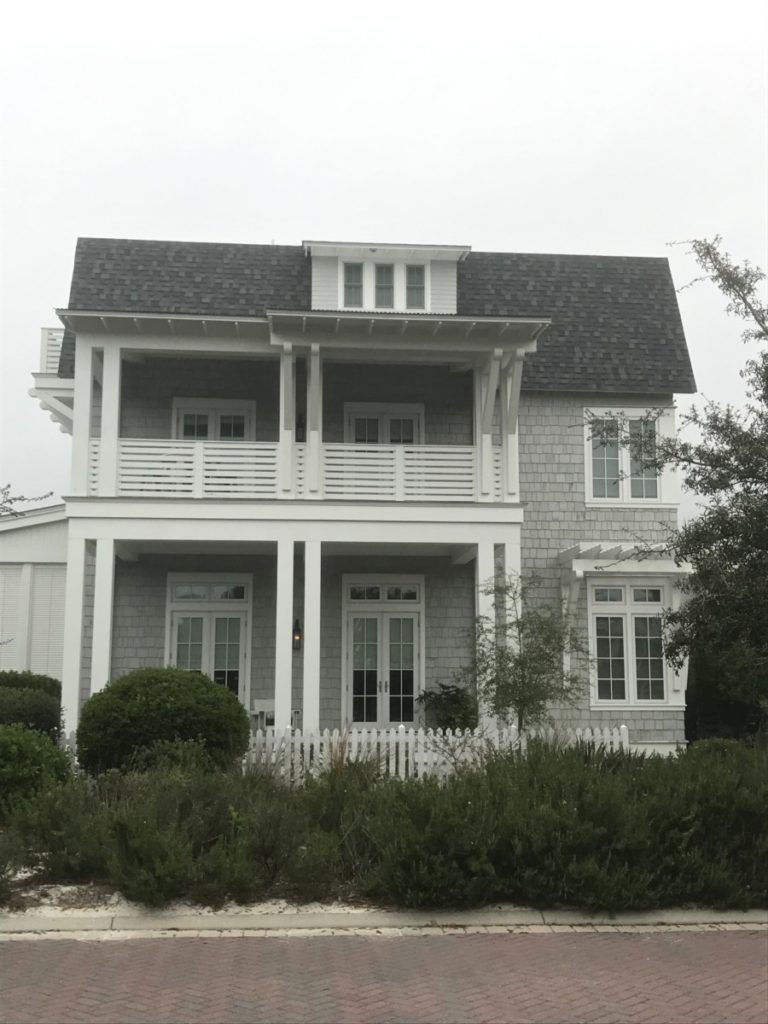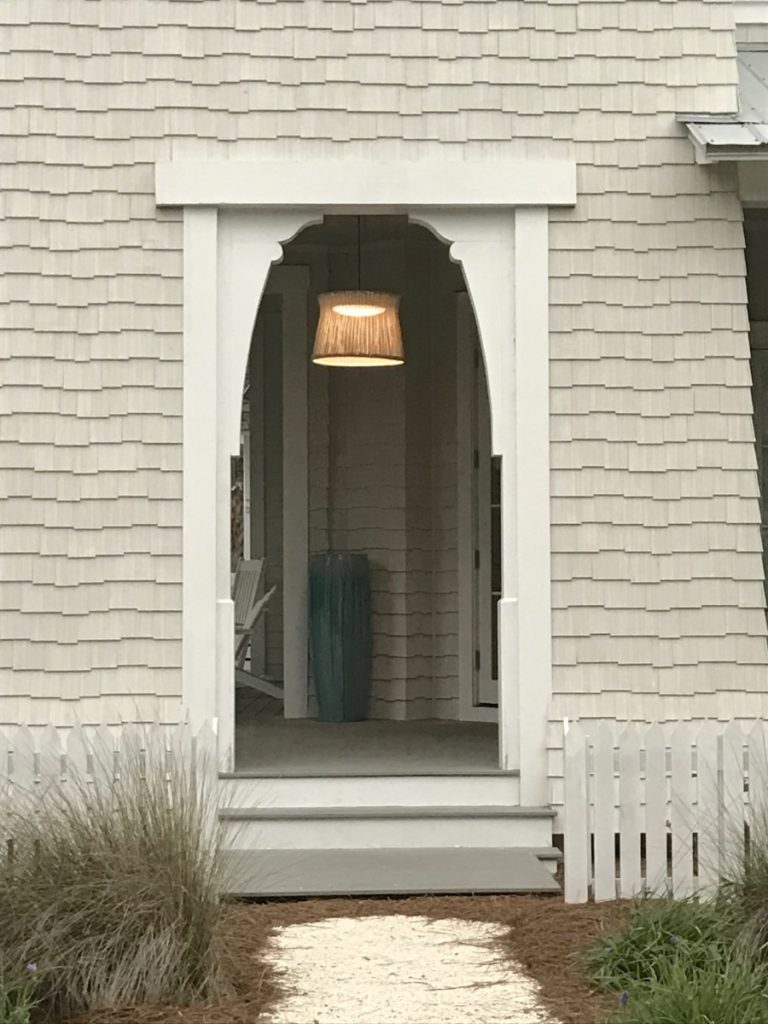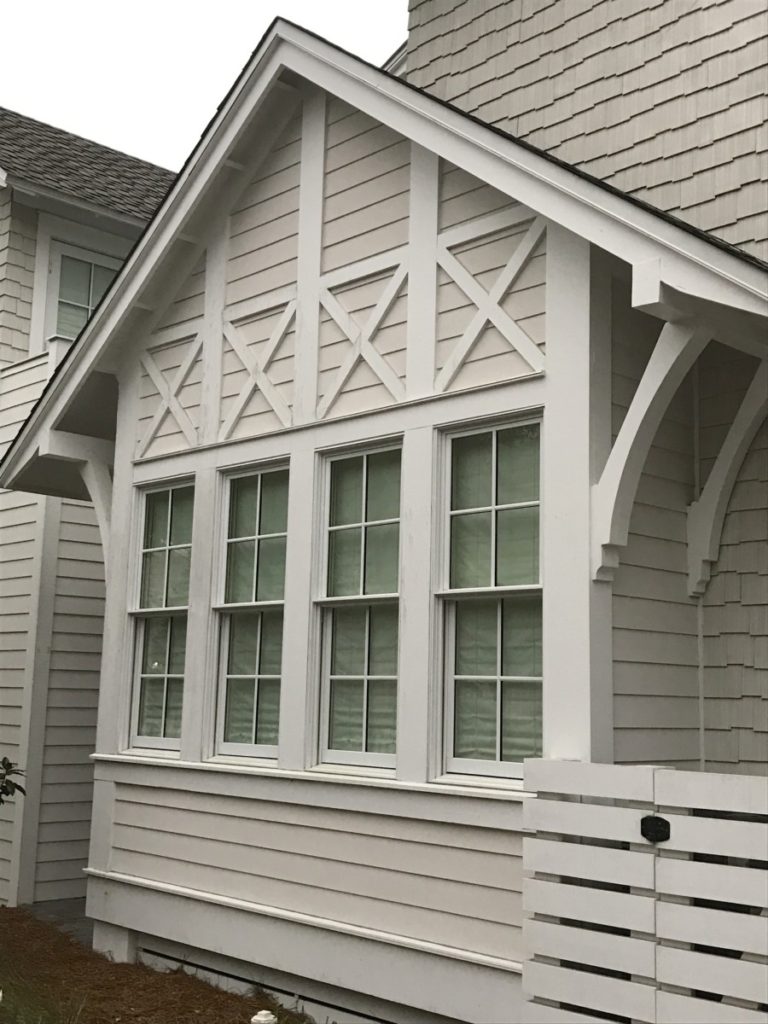 I would get SUPER lucky and stumble into this open house that took my breath away! Every design lover reading will agree when you see these gorgeous interiors designed by White Bungalow Interiors. I walked around with heart eyes touching and studying every single detail, FULLY appreciating the work and thought that went into all of it!
Let's start with the foyer – you had me at HELLO! One of my all time favorite chandeliers from OLY. The whole home was packed with gorgeous Schumacher fabrics and swanky OLY pieces.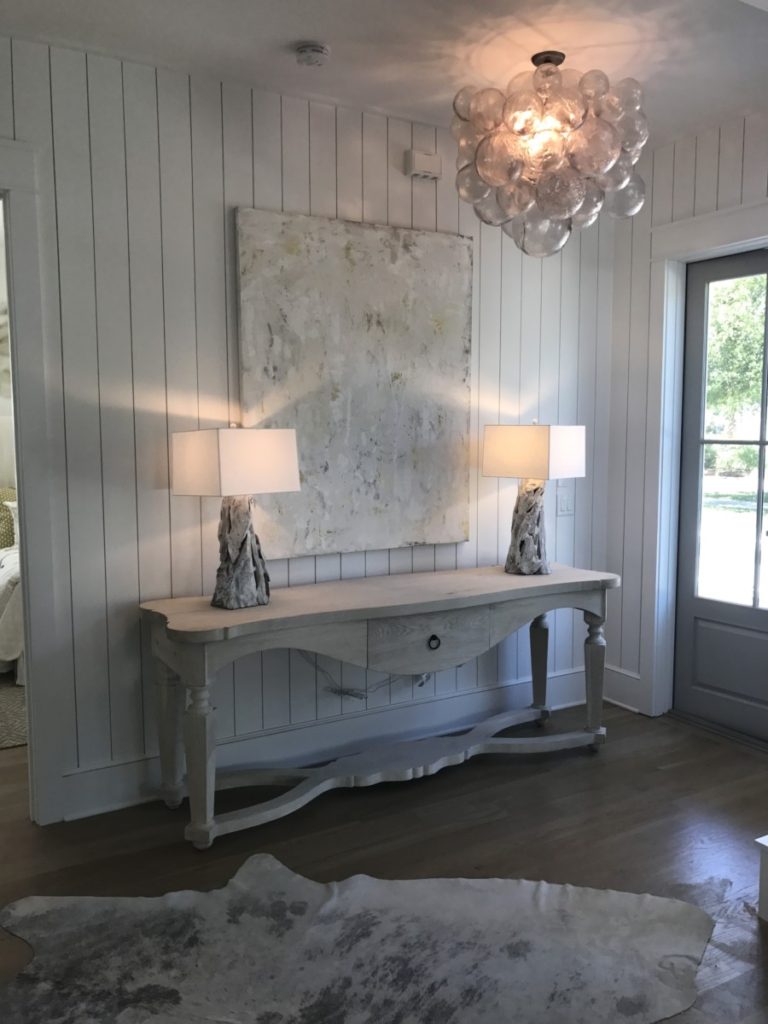 First bedroom to the right DANG!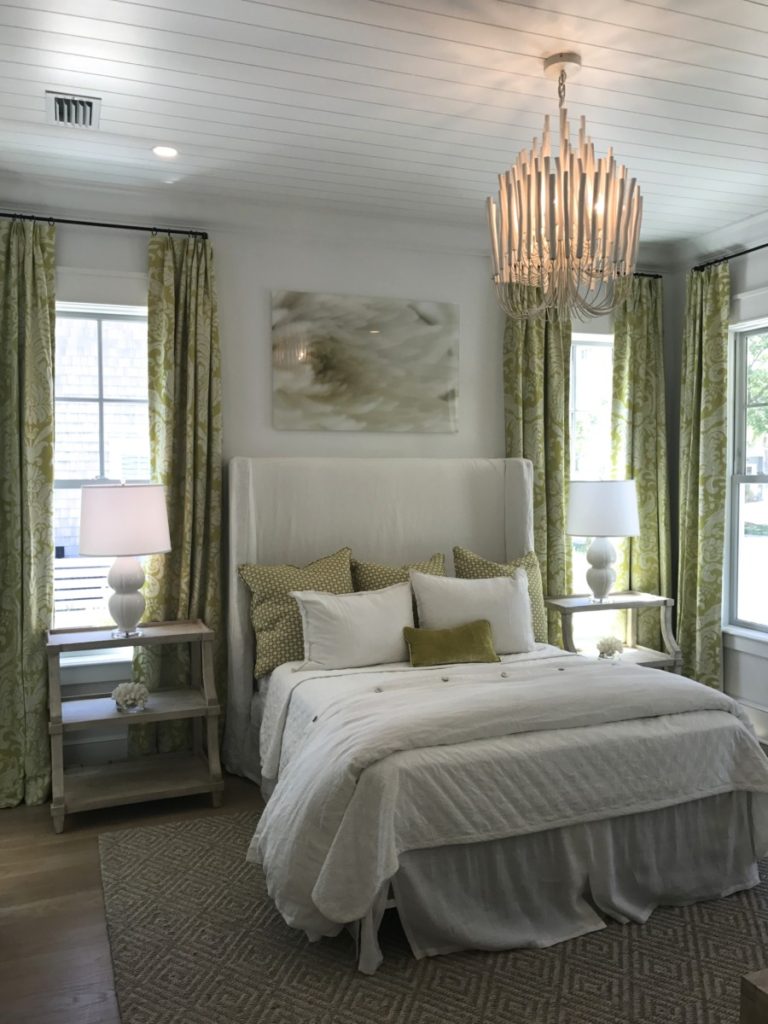 LOVE LOVE LOVE the green!!!!! Its so unexpected! And a favorite rug pattern (why don't I have this rug in my house???). I'm dying to use this luscious damask like tomorrow.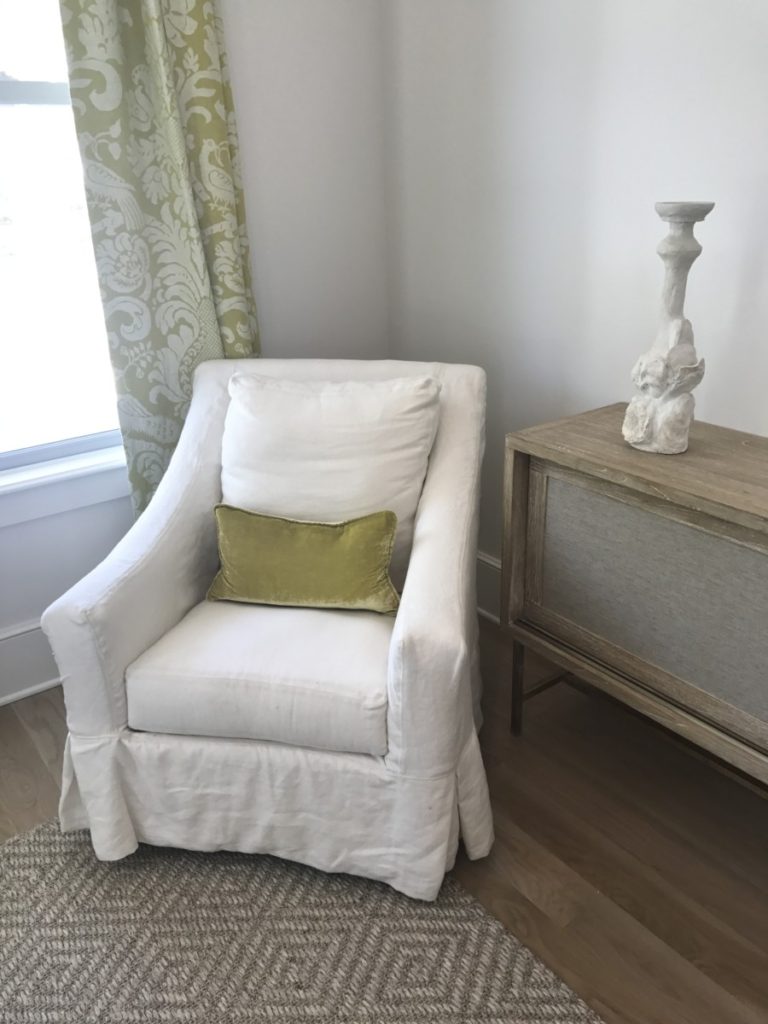 Right about now, I'm thinking this is the best day ever…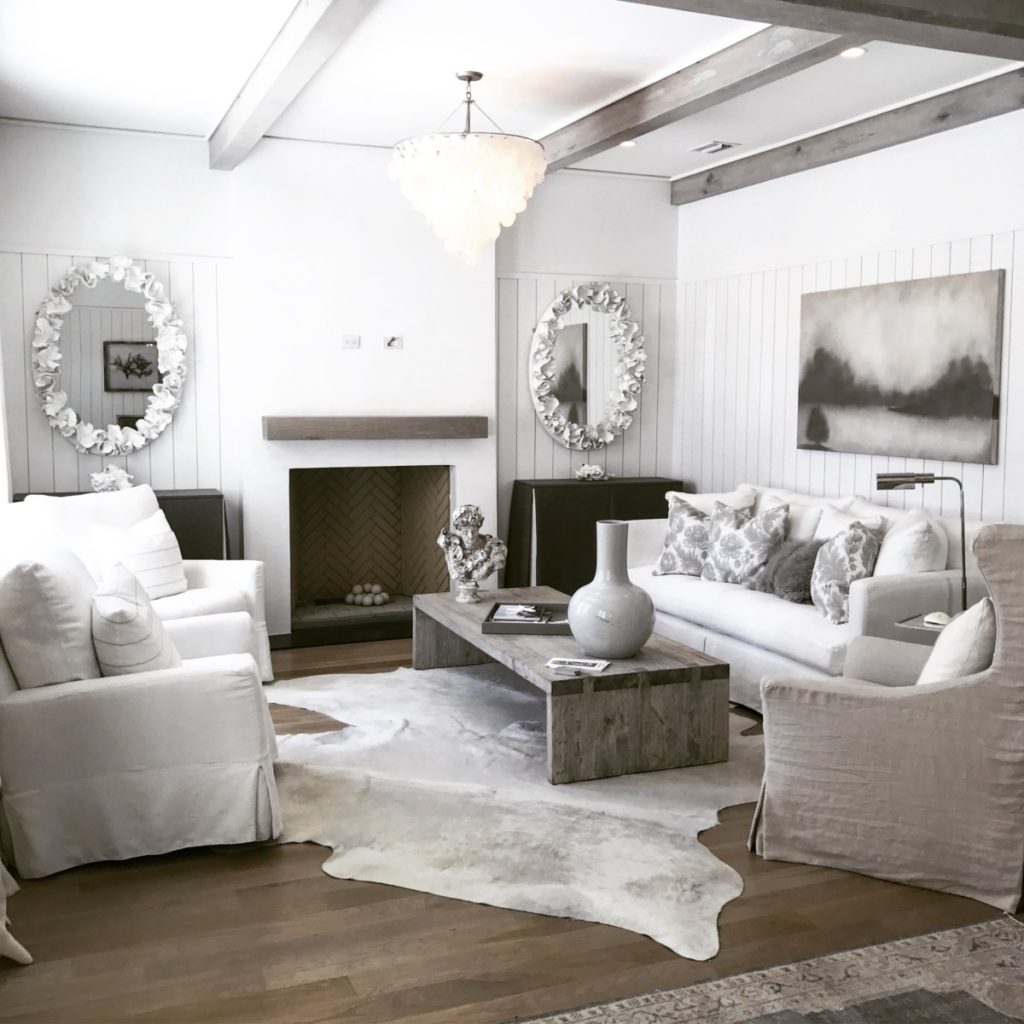 I love a good bust (and crust) and this one with oyster shells YES.
Another fabulous OLY light fixture and just the best well-appointed artwork and accessories…it doesn't take much team!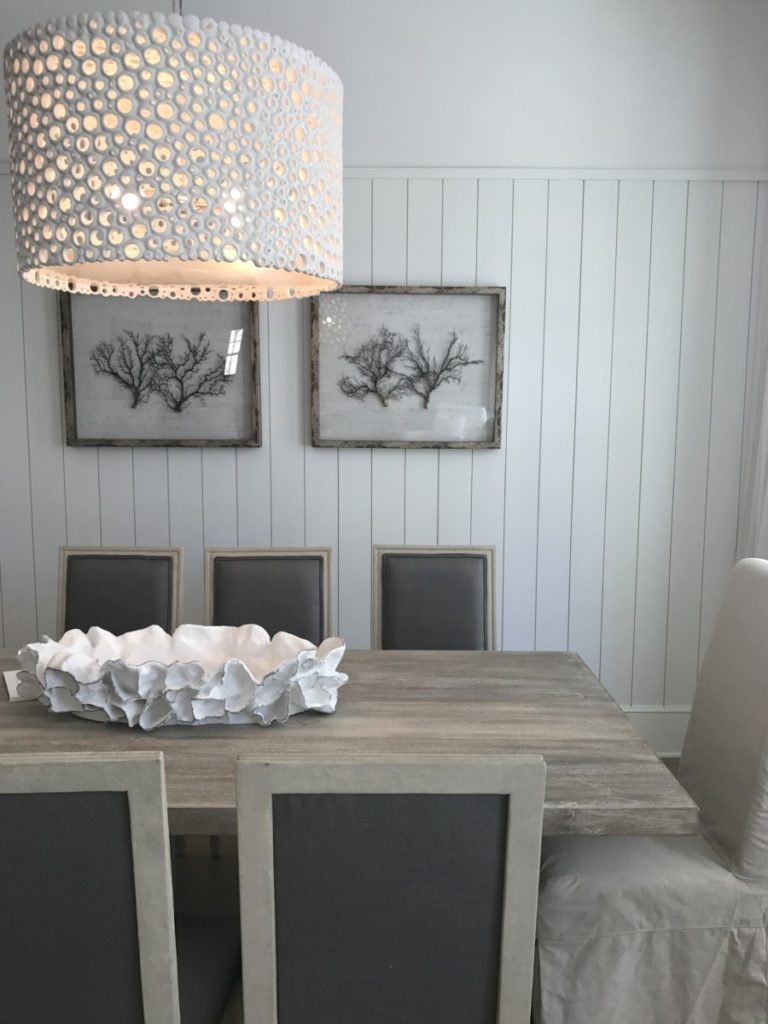 More gorgeous green in the mudroom…I LOVE this space!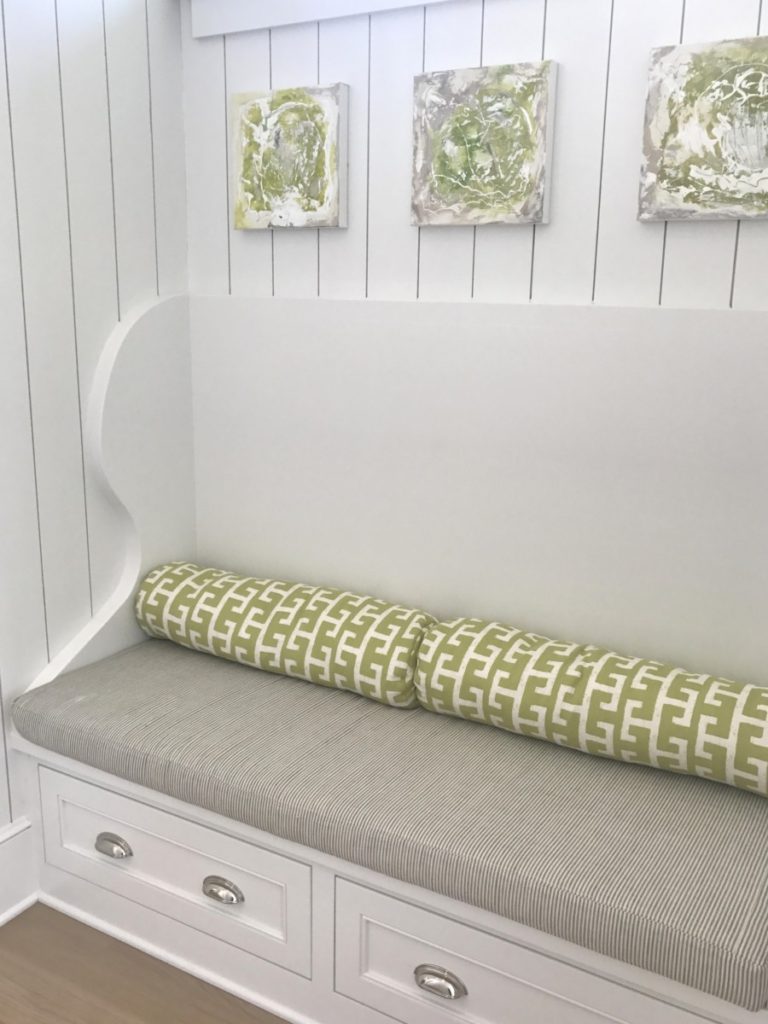 Let's head upstairs! I covet these Morris lanterns from Visual Comfort and am hopeful I can squeeze this size into Lori's Kitchen. BTW, I've changed her kitchen plan to all white cabinets, black hardware and wood exposed shelves with chrome lighting. If my home looked like this on the inside I'd definitely be contacting an HVAC Company so I could spend all my time indoors! This is more of a classic look but more on that later.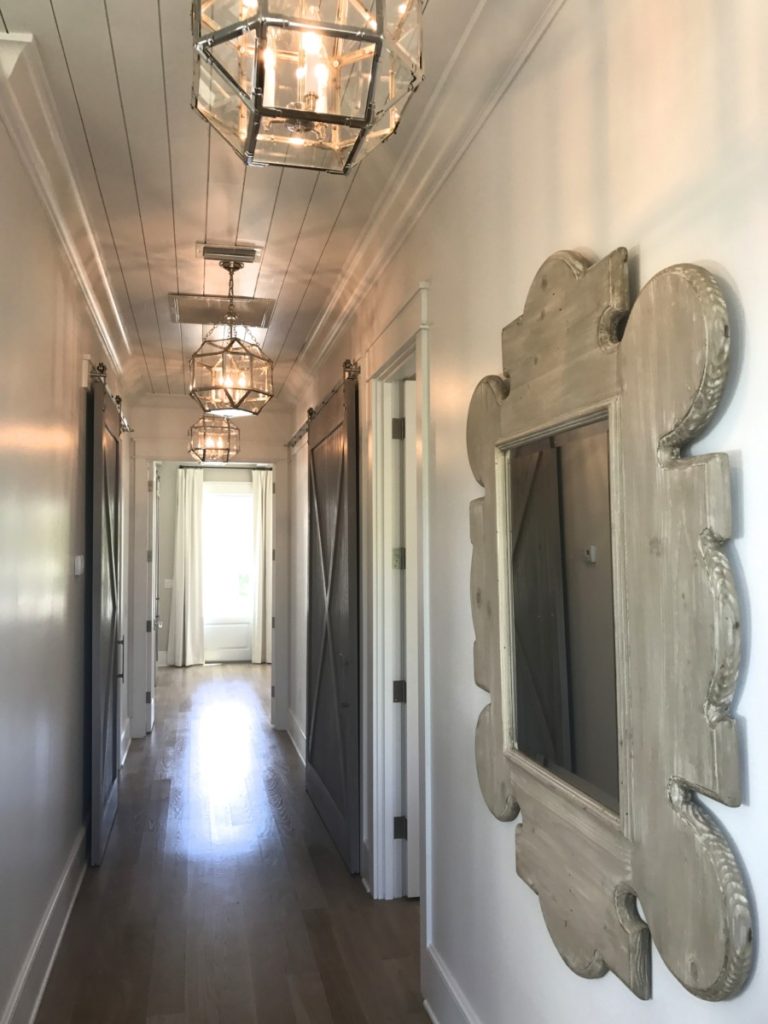 Another gorgeous, cozy bedroom!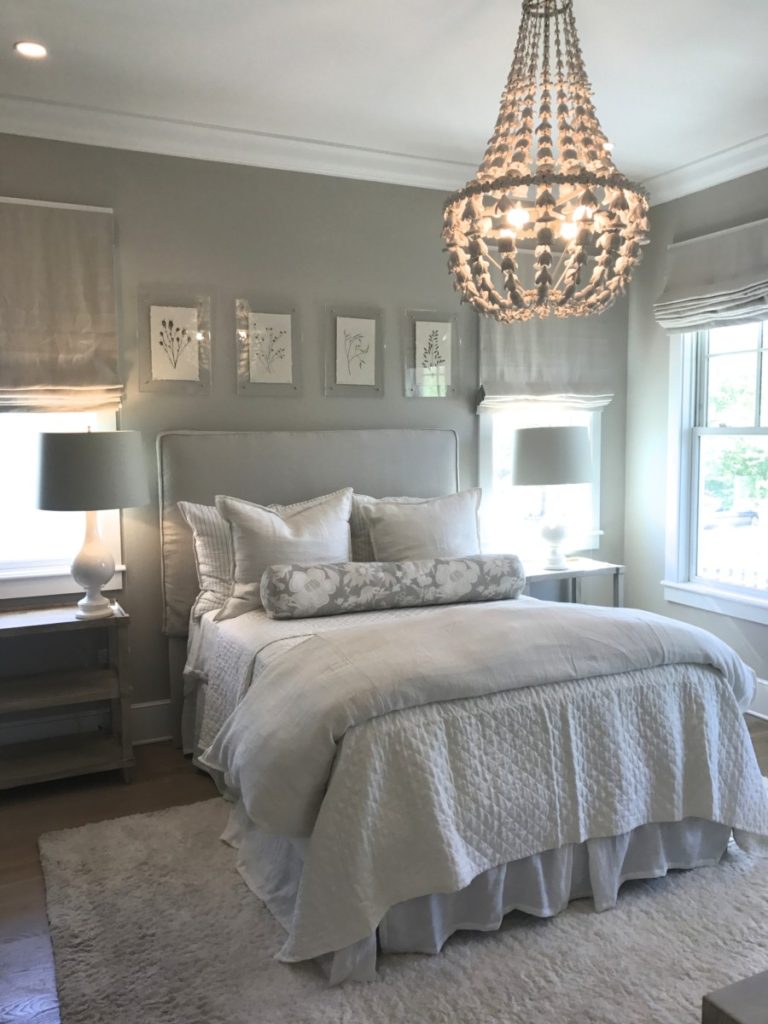 Let's deconstruct this perfect bedding ensemble…quilted coverlet, linen duvet with matching duvet shams, throw in some classic ticking stripe and patterned bolster and we have a WINNER folks.
A close up LOVE of these herbariums in modern acrylic frames.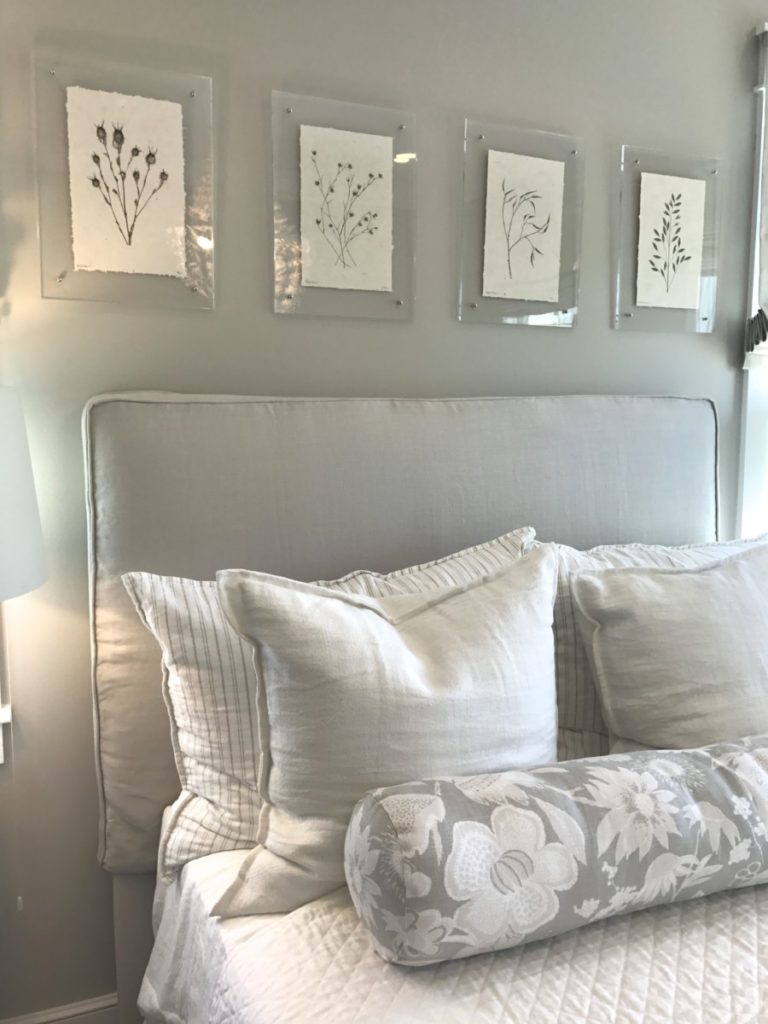 I want this chair!!! I wanted to hoist if over my back and run :-)))) Just messin Jesus.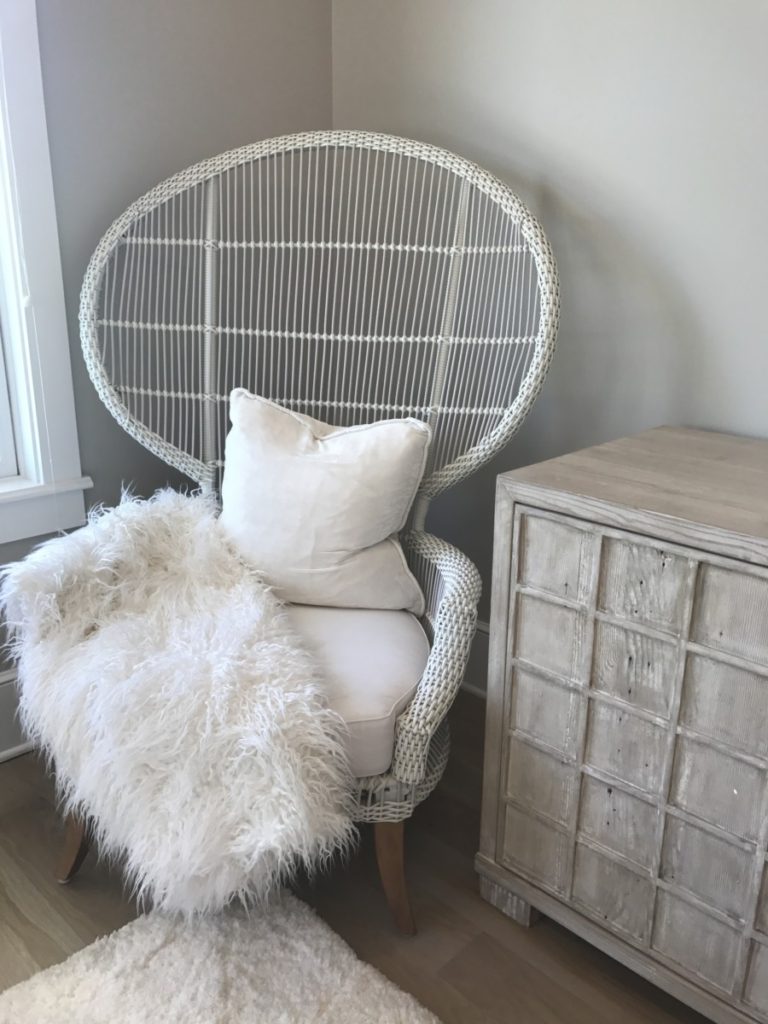 And now for the master bedroom…can you say JUJU! Again notice the bedding ensemble, slightly different but overall same concept. No lose.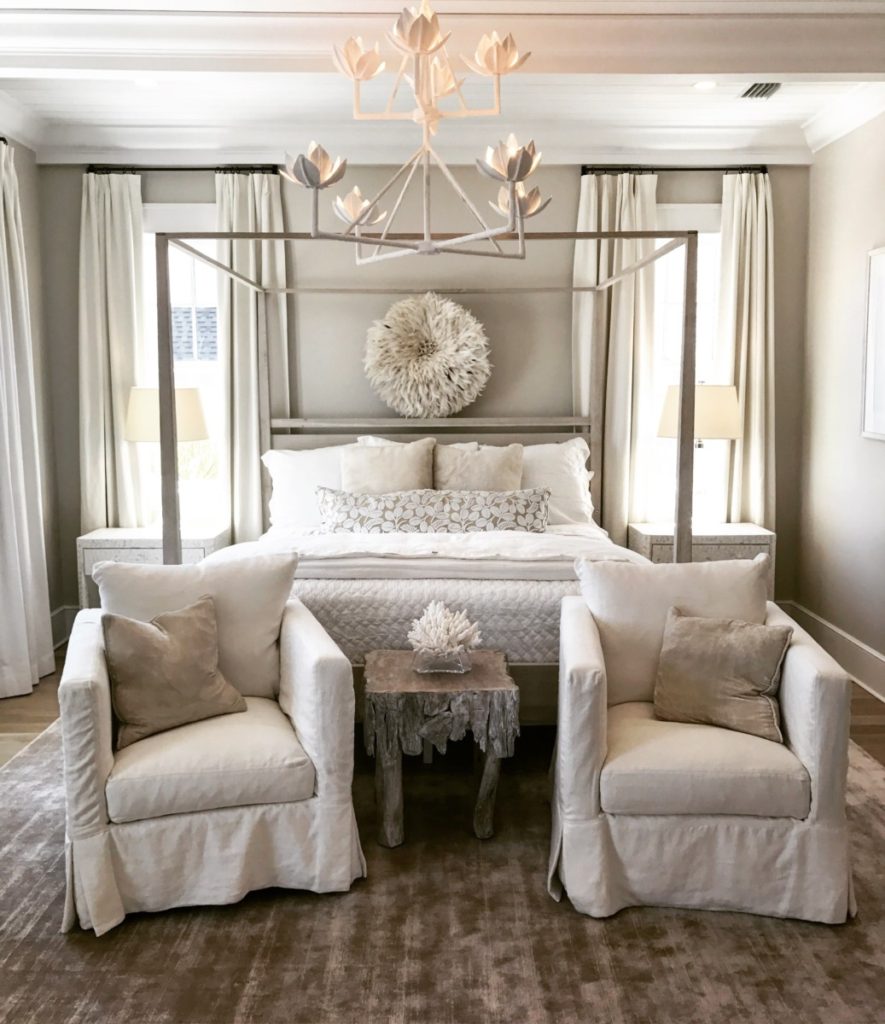 A close up of the bedside tables: so sweet.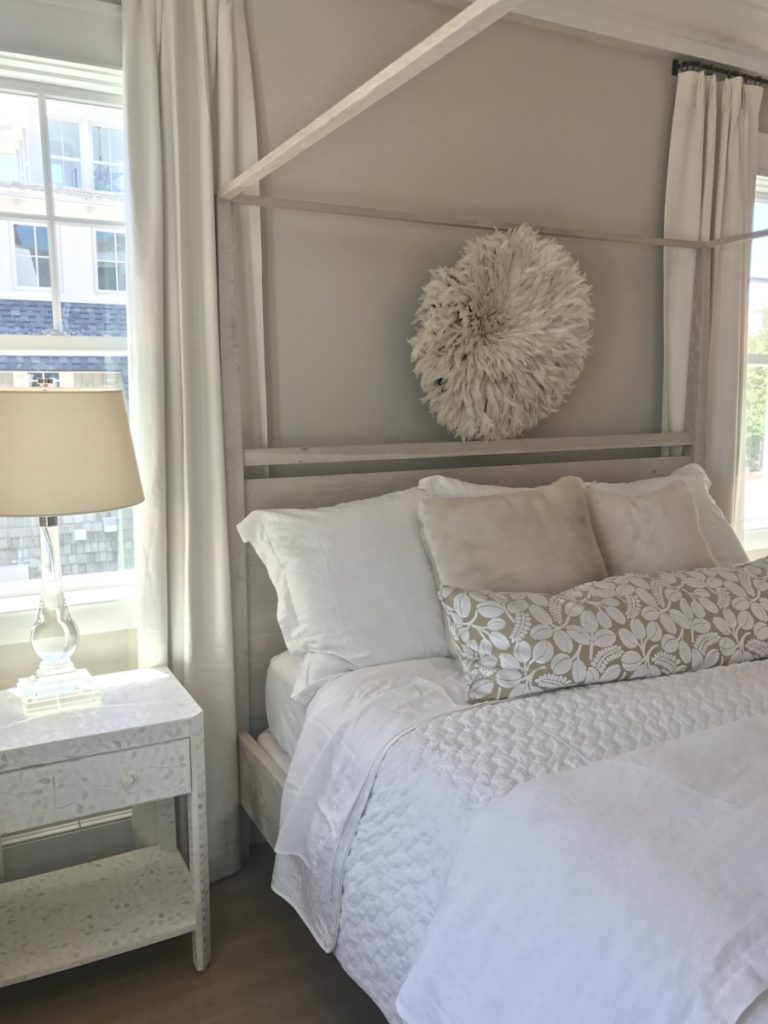 A custom bunk room rounds out the bedrooms on this floor.
I love this river rock tile! LOVE IT. I love when people use it in unexpected spaces other than baths. Lowe's carries a similar one that is flat, slightly easier on the feet, that I'm putting in Lori's House bathroom and kitchen (I'm super excited to see it in the kitchen). Its a small galley kitchen so why not trick it out right?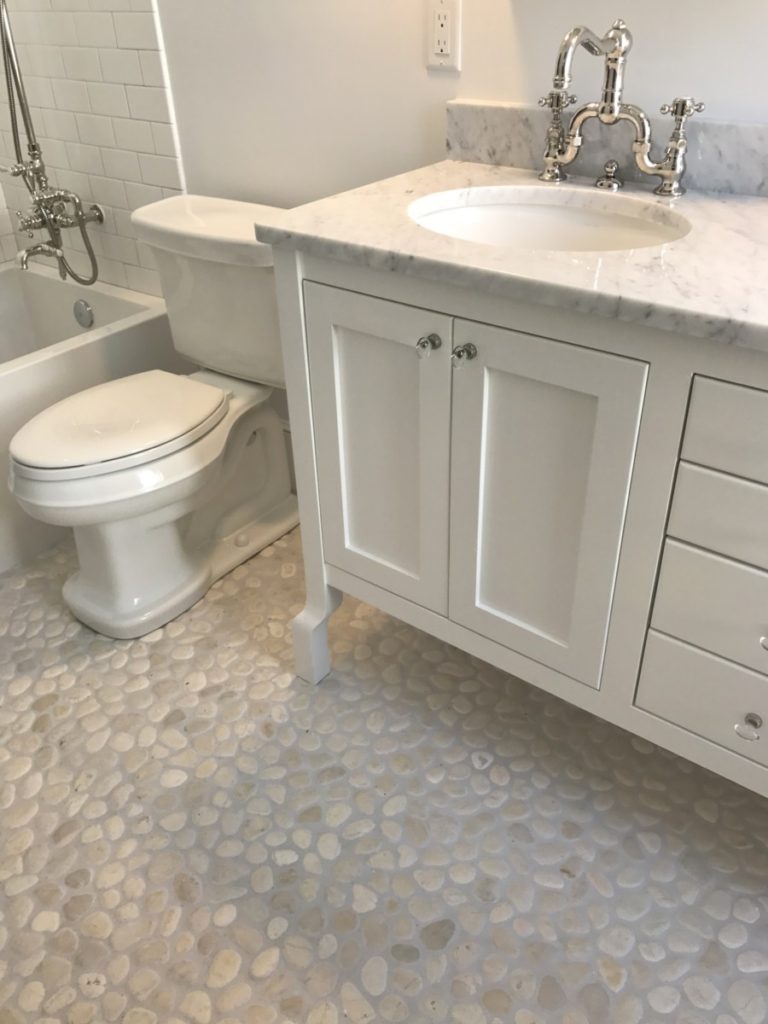 And rounding out the third floor is another custom bunk room. I can't help but think of the fun kids will have up here – PILLOW FIGHT (but stay away from the windows #mombrain).
All of the finishes, the lighting, just an absolute HOME RUN by White Bungalow Interiors. What a talent and kind soul she is! I was going to link to the listing of the home, but by the end of the week, the home was already under contract. Party!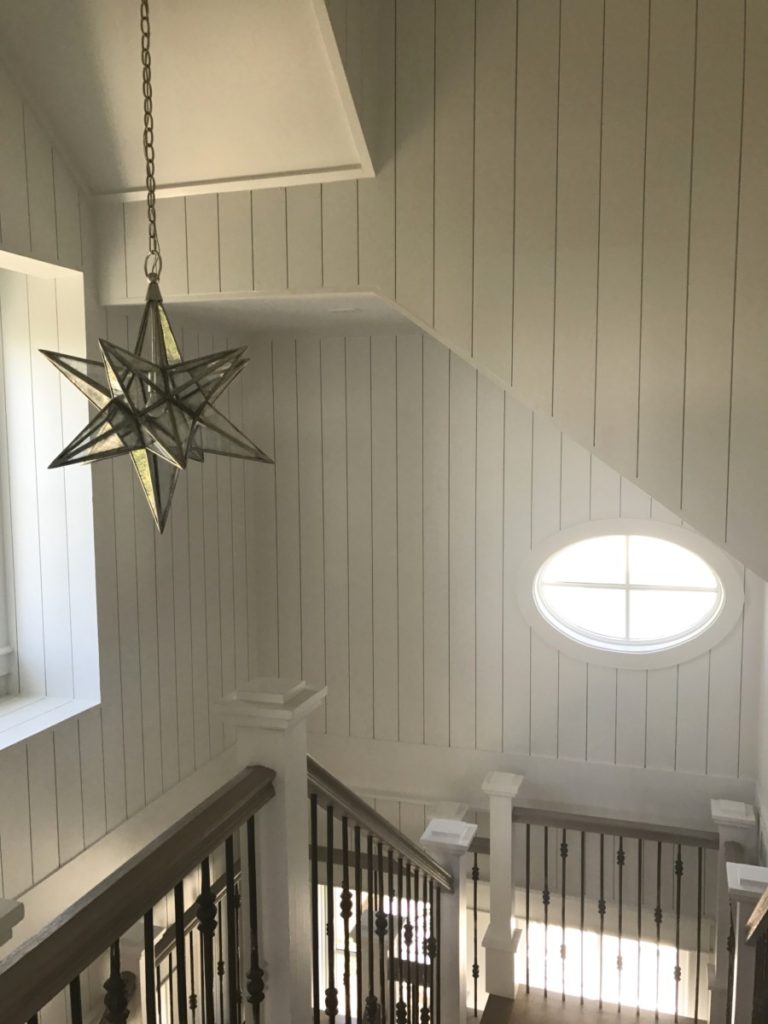 And then there is the sexy and stylish Alys Beach…
more gate and fence inspiration…
This exterior staircase was leading up from the second to third floor. It was so cool and designed by the uber talented Jeff Dungan
Well its Monday and I'm officially in the weeds with just over six weeks until I leave for Summer sabbatical in Michigan. I spent the weekend cleaning and organizing my home (holy Spring purge) and have an entire garage bay full of furniture and accessories ready to take up north to style and furnish Lori's House and maybe one more project up my sleeve, fingers crossed. Much more to come from the gorgeous Southeastern Showhouse to my favorite trends and visions from High Point to whatever I find this week in NYC. But first, upgrading my phone today so I can take better pictures here for you all. The camera on the seven plus is sick!
Have a great week you all! Hope this gives you some motivation to dream, design, diy your charming exterior just in time for Summer loving!
talk soon,
Jen