HAPPY NEW YEAR!!! Have you recovered from decking those halls? I hope they were wonderful!  I finished packing up the last red and white remnants late and gave away two trees – in my quest to simplify holiday decorating for next year. My new mantra for 2018: health, wellness, simplify!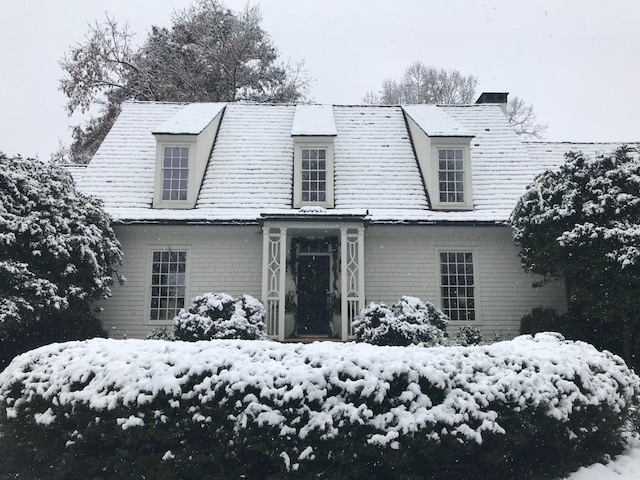 For the first time in like thirty years we got snow in December, big fat fluffy flakes!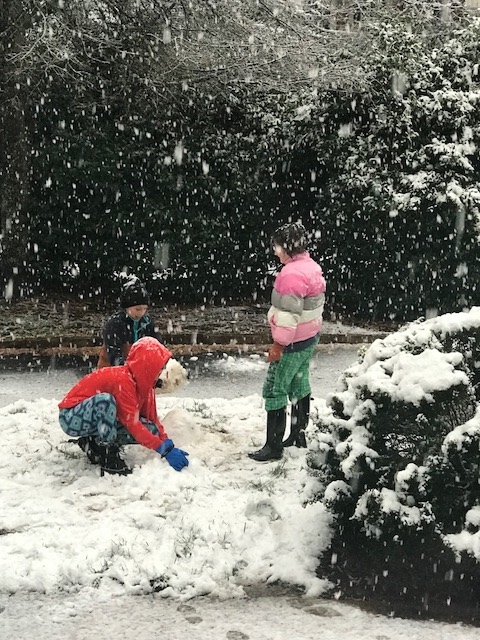 It was WONDERful.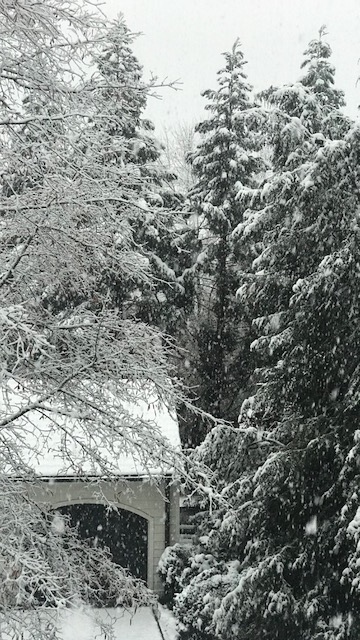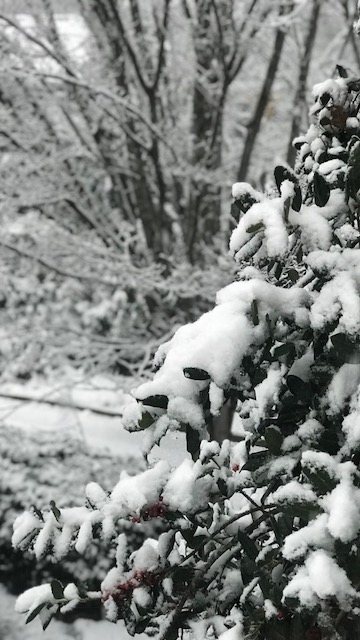 Speaking of snow, we went with another flocked tree this year but two years of dealing with all that mess, we're OUT.  Thank you Michigan blogger Lily Pad Cottage for turning us onto this amazing looking fake available through Wayfair HERE. Its got my name on it!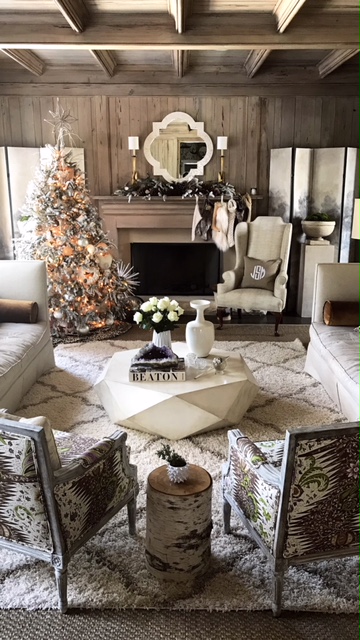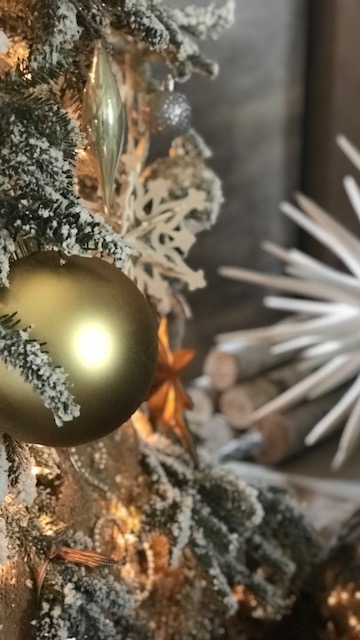 I hung every stocking I own, more stockings than people, together on the right side to balance out the tree and try something new. Sophia was very suspect of this.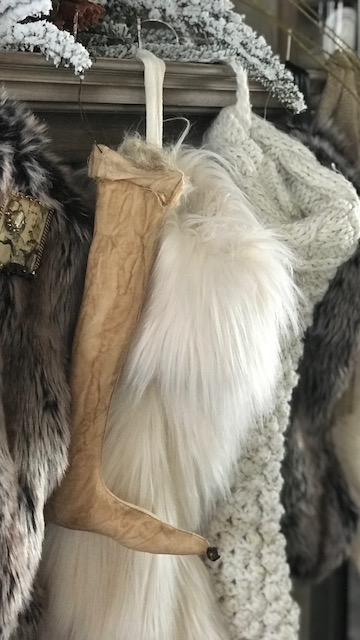 At the end of the season, I group every year's holiday cards and bring them out for display year after year. A fan favorite!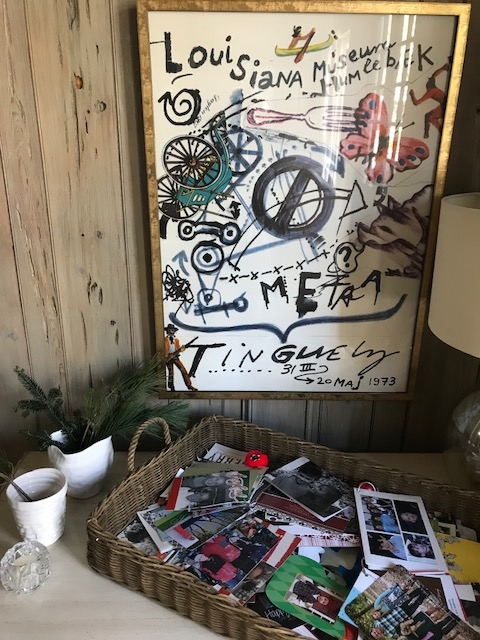 I made a point to design a special tribute to Dad this year with this beautiful photo Mike took of Big Poppy and Jack in his beloved 1940 Ford Woody Wagon. A fixture in my hometown. Strangers have been waving, honking and giving the thumbs up since I was a little girl cruising with my Daddy in his antique cars (to the A&W for chili dogs and root beer). Thanks for all the memories Dad!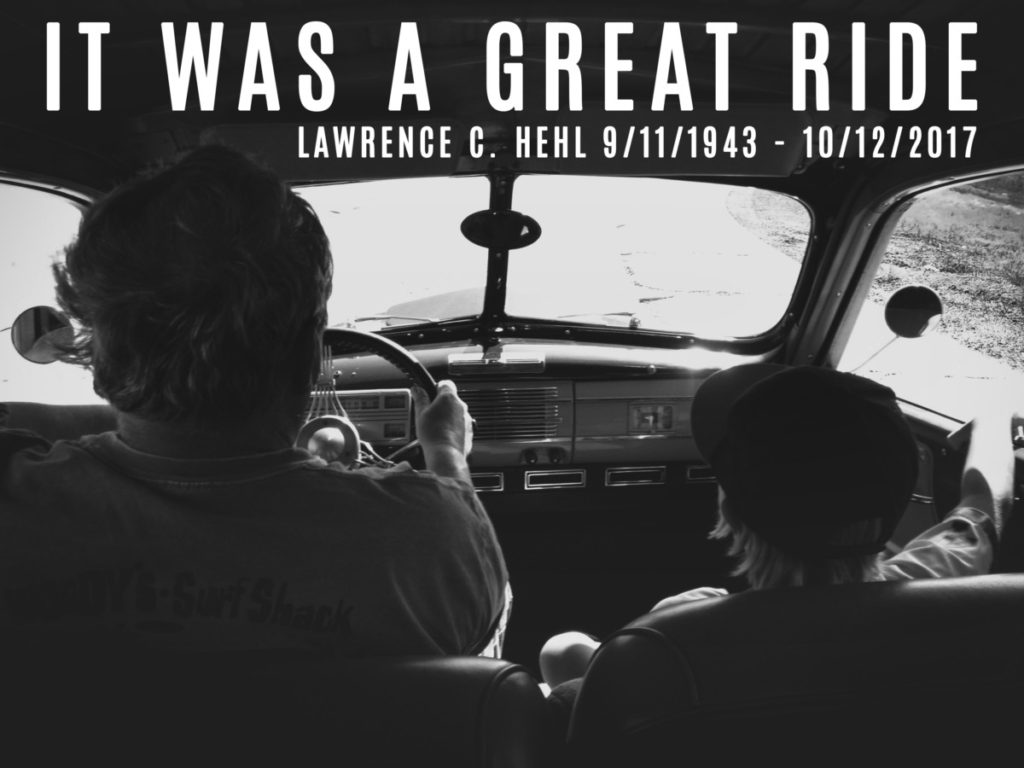 The first holiday without Dad was unexplainable. However I had a sense of peace knowing he was finally with Mom and not missing her or feeling sad and lonely on Christmas, which hung heavy on our hearts every year.
Sophia has mastered putting Grandma Cindy's Christmas village together and such a huge help. "Its our tradition Mom, don't put it up without me!" and my heart starts to melt.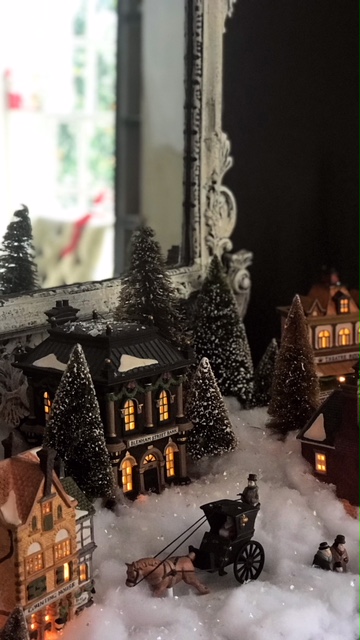 I bought a bunch of pre-lit garland off Joss and Main last year and had spread it out all over the place. This year I combined it all for a Southern holiday staircase vs. a tree in the foyer. I worked in some faux icicle looking branches I had, the use what you have approach, and fresh cut greenery from the yard.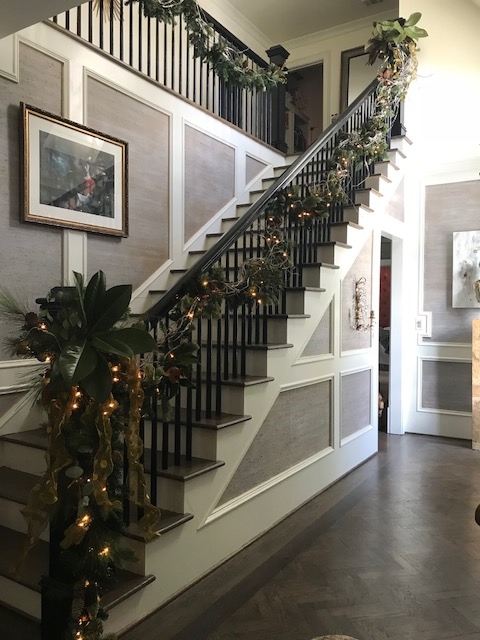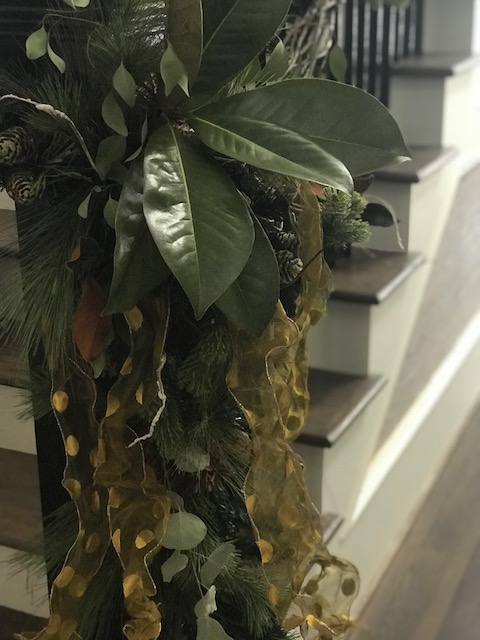 I've held onto this beautiful gold polka dot ribbon from Neiman Marcus in hopes it someday comes back. My very stylish Mother-in-law wrapped a gift in it for me years and years ago and I use it every year for some fun and whimsy! 
I love paint by numbers! And this Santa from an antique store in Traverse City was no exception. There is something so nostalgic, Americana about them. The colors are always SPOT on.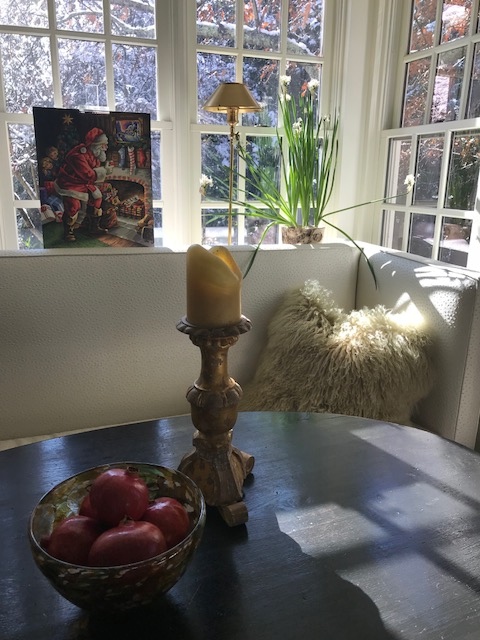 Also this month my first magazine cover came out for Atlanta Magazine Home and they threw a beautiful premier party at Design Within Reach. No words to properly articulate or express my gratitude for this wonderful milestone. I'm very much like my Dad in that I get choked up easily and this is definitely one of those times!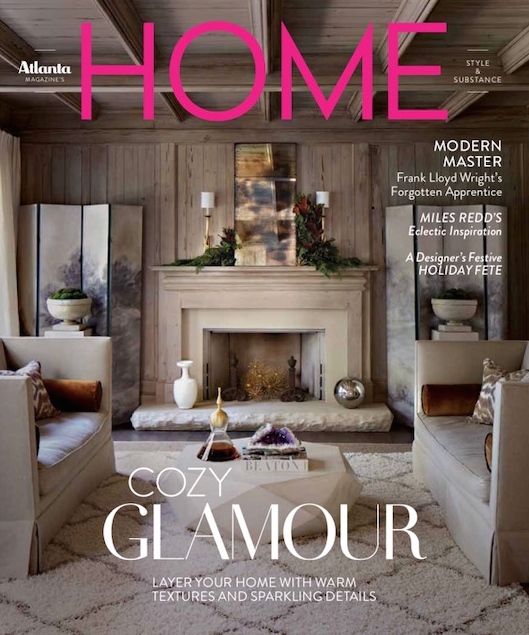 I rolled up to the usual Barnes and Noble I pillage when a feature comes out, and its the same nice man at the check out. I set a stack down and he says "alright what page are we on?" I smack my hand on the pile – "that's my cover brother!" It was a peak life experience for sure. ;-)))) can't say I ever imagined that would be happening and to God goes the glory. 
Here are some shots from my big night out at the party #covergirl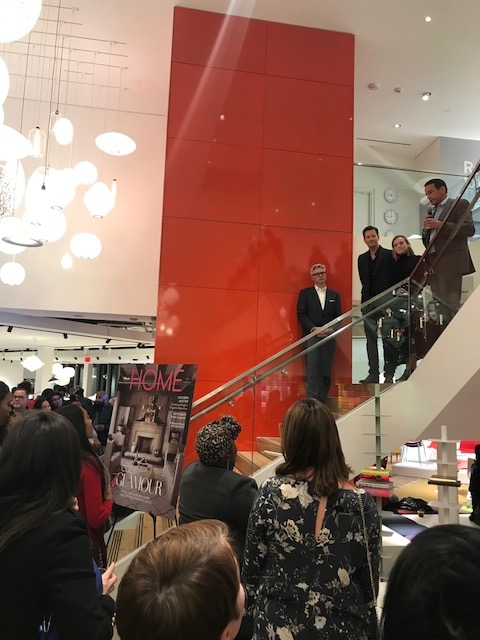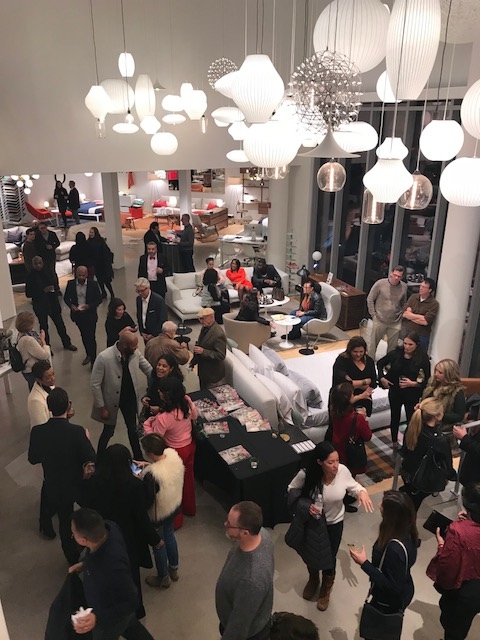 The universe was really good to us this month and many of my dear, dear designer babes were in the same issue!!! Which made it all the more special.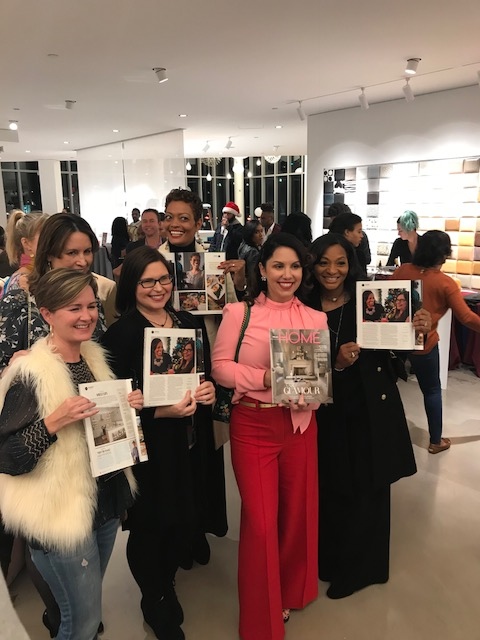 These girls have my heart (Lori, Lisa, Dorothy, Rhonda and Marsha) and I will "cut you" if you mess with them LOL (any bon qui qui fans out there?) Search "bon qui qui king burger" on you tube and start yelling "sacurity!!!" I got a complicated order!!! at your friends and family ;-))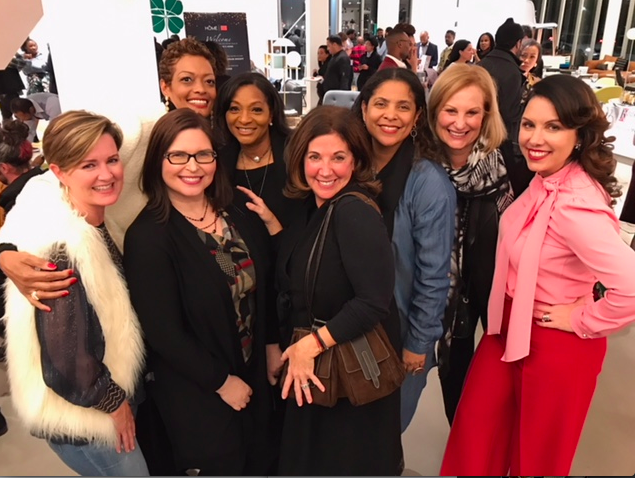 Our favorite girl Sherry came out to support us too! She was out past her bedtime which is a big deal! LOL. In her badass biker jacket. Such a babe!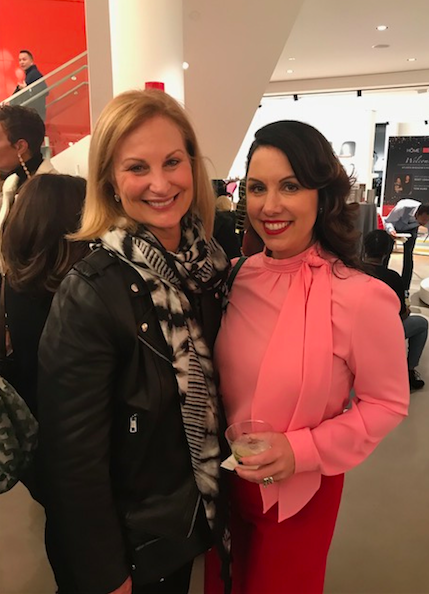 It was an unforgettable night and such a light after Dad. I will be forever in debt to Lori, Sherry and Amanda. My "first responders" as they were there to lift me up when I got the news about Dad at High Point and helped me get back on the road and back home to Atlanta.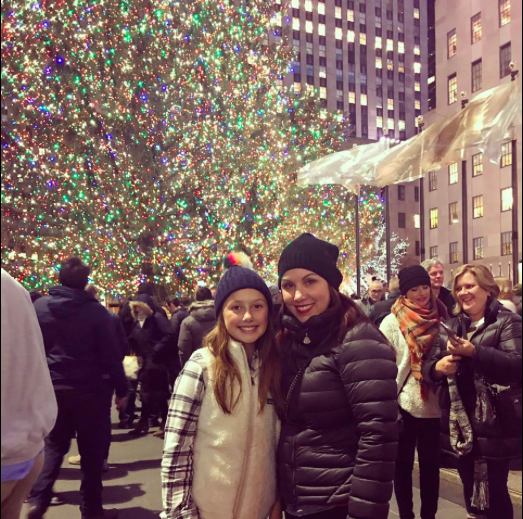 We managed to squeeze a trip to NYC for Sophia Sunshine's birthday. I was over buying more crap gifts and didn't have the energy for another party so why not make memories instead and get some culture too (we threw this idea out for Christmas too but got no takers ha).  Soph had never been to NYC and asked to go at Christmastime. She really wanted to go and watch the Yankees so we managed to find some Yankee Stadium area hotels which meant we were in the perfect location for the games. She has always wanted to go so we knew we had to take her! For three days I was a little girl again, tagging along with these two sweetie pies seeing the city from their perspective. Traveling with young people is underrated!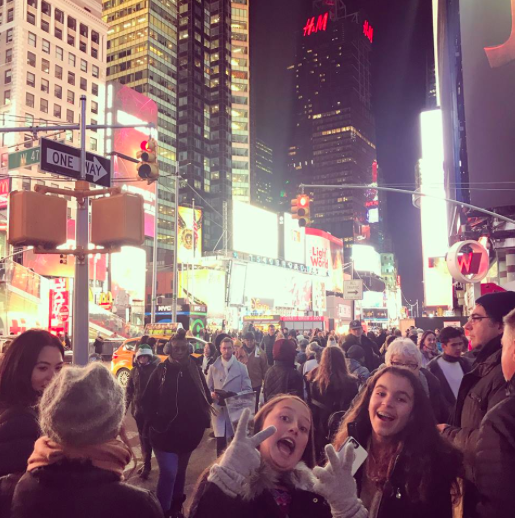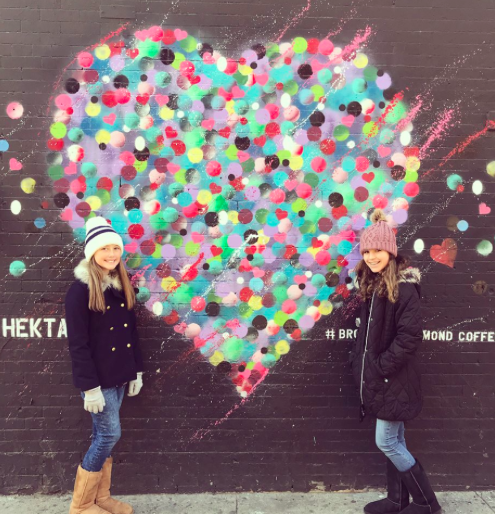 We had great balmy weather and walked for miles all over Manhattan.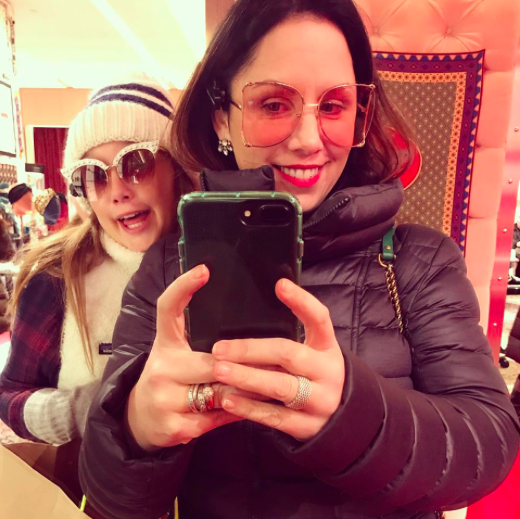 After all the gifts were open we headed to our family cottage on Torch Lake for New Years! What a great idea by the hubs and a new family tradition after all the fun we had. I was craving snow this year. I told myself I was going to make it back this Winter and it did not disappoint!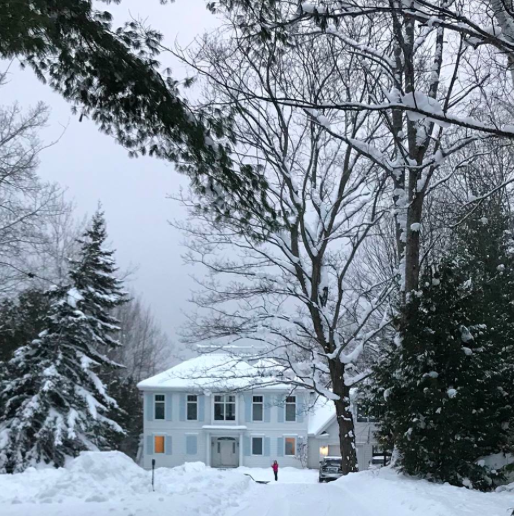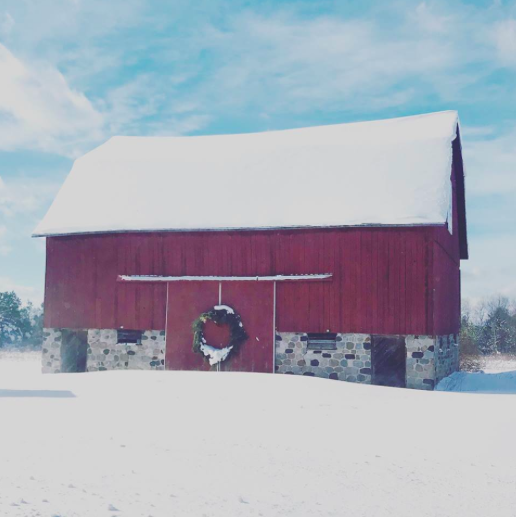 We skied, sled and played in the snow under the stars. It was the perfect way to end a year of many blessings and heartache. He gives us so much and He takes to remind us just how fragile life is. Don't delay! Go make happy today!! God bless and may all your dreams and aspirations come true in 2018! xoxo 
SaveSave
SaveSave